1928 Lincoln Model L news, pictures, specifications, and information

Tweet
Locke Dual Cowl Sport Phaeton
Coachwork: Locke

By 1930, the Lincoln Motor Company was being run by Edsel Ford. These Lincoln L Series cars were the first to have the famous leaping greyhound mascot on the radiator. The greyhound design was handpicked by Edsel, who commissioned the first one from the Gorham Foundry in 1929.

The owner of this example acquired the car over twenty-five years ago. It is painted with metallic paint that is correct for 1928.

The Model L was powered by a 383.8 cubic-inch flathead V8 engine with aluminum pistons and offering 90 horsepower. It was connected to a three-speed manual gearbox.

The Dual-Cowl Phaeton sold for about $5,000 and 150 were built by custom coachbuilder Locke. The body is all-aluminum.

The 1929 Lincoln Model L featured dual folding windshields and seating for seven. The seating is rather unusual with the jump seats side-by-side and accomodating three individuals while the permanent rear and front seats designed for two occupants.

During its production run less than 180 examples were produced of the Sport Touring version.
By Daniel Vaughan | Sep 2010
This 1928 Lincoln Model L Tourer with coachwork by Locke has seating for seven-passengers. Its first owner was a regent of the University of California in Berkeley. Ownership later passed to a Healdsburg dentist. Mr. Ronald Brown of Auburn was the vehicles next owner, who purchased the car in non-running condition. The car was sold to John Derringer who performed a body-off restoration and brought it back to its former glory.

The factory outfitted this car with a performance camshaft, which was generally reserved for police cars. The downdraft inlet manifold was designed specifically for the Model L to eliminate the vapor lock and fire hazard issues with the original Stromberg updraft setup.

There is a rare bench seat in the back; most Model L's were given divided rear seats. The interior is finished in leather which is correct with the period. There are dual-side mounted spare tires, side curtains, owner's handbook, and a retractable top.

The car was on display at the Pebble Beach Concours d'Elegance in 2005, and the Palo Alto Concours in 2006. It was offered for sale at the 2006 Bonhams & Butterfields auction held at the Quail Lodge in Carmel, California where it was estimated to sell between $110,000 - $130,000. The car did find a new owner at auction, selling just below the estimated value, for $100,000.
By Daniel Vaughan | May 2007
Holbrook Collapsible Cabriolet
Coachwork: Holbrook

In 1917, Henry M. Leland was 74 years old and it was the year he founded the Lincoln Motor Company. He named the cars after his favorite president.

This Holbrook Cabriolet was delivered new in Paris and is one of the more complex custom-bodied cars of its period. Transformable from a fully enclosed formal car, to a town car, to a fully open car, this body by Holbrook requires careful study to fully appreciate the intricacy of the entire top mechanism. It offered its buyer the ability to own one single car that could be used for a variety of purposes.
This Model L Sport Phaeton has coachwork by Locke & Company. Locke & Company primarily provided open bodies, including roadster and phaetons. This example is equipped with aluminum coachwork. The car was acquired in 1972 by Mr. Bob Shuler while stationed in Argentina with the Foreign Service. Little is known of its early history, though it is believed to have been purchased new by Argentine military officer for approximately $5,000.

Mr. Shuler commenced a body-off, nut-and-bolt restoration that spanned 3 decades.

In 2010, this Model L was offered for sale at the Vintage Motor Cars of Hershey auction presented by RM Auctions. The car was estimated to sell for $60,000 - $80,000. As bidding came to a close, the car had been sold for the sum of $68,750 including buyer's premium.
By Daniel Vaughan | Oct 2010
The Lincoln Motor Company was founded in 1917 by Henry M. Leland and acquired by Ford in 1922. Leland, one of the founders of Cadillac, had left Cadillac during the First World War to form the Lincoln Motor Company, which was intended to build Liberty aircraft engines. He had left Cadillac due to a disagreement with General Motors boss William C. Durant. When Leland left, he was 74 years old, and chose the name Lincoln after the President he had voted for in 1864. At the conclusion of the War, Leland was forced with the decision to close the plant, or try to find another business for the 6000 employee's and the factories. The factory was retooled to accommodate luxury automobile manufacturing.

The transition period and process was difficult and the company entered financial difficulties. It was bought by the Ford Motor Company, and served as a personal victory for Henry Ford. During the very early years of automobile production, Henry Ford had been forced out of his second company by a group of investors led by Leland. Henry Ford's original company was later renamed Cadillac and later purchased by rival General Motors. This would later become Lincoln's chief competitor.

In 1927, the Lincoln marque adopted the greyhound as their emblem, which was later replaced with diamond, which is still in use in modern times.

The Lincoln L Series was powered by a 60-degree V8 engine producing 80 horsepower and had a guaranteed top speed of at least 70 mph. Those who did purchase a very early Lincoln automobile had to wait nearly a year for delivery, as the company was behind by eight-months and deliveries did not commence until September of 1920. The post-war recession, slow delivery time, and dated appearance all affected sales negatively. The board members put the company up for sale in 1922, and Henry Ford took the opportunity to enter the luxury car segment.

Henry's son, Edsel Ford, was given the responsibility of running the Lincoln Company. Quality and sales improved. The engines were given aluminum pistons and improved cylinder head cooling which greatly increased the vehicles durability, ride, and performance. The wheelbase was enlarged from 130-inches, to 136-inches in 1923. Some of the finest coachbuilders of the time were invited to work their craft. Names included Brunn, Dietrich, Holbrook, Judd, LeBaron and Locke.

By 1928, the engine had been enlarged from 357.8 cubic-inches to 384.8 cubic-inches and horsepower increased to 90.
By Daniel Vaughan | May 2007
Considered to be one of the most elegant of chauffer-driven automobiles of the 1920's, the Lincoln Model L Towncar was introduced in 1924. The Model L was an exclusive portrayal of the brand that represents everything that embodies American Luxury, Lincoln. Founded by Henry M. Leland in 1917, Lincoln Automobiles were operated under the Ford Motor Company. LeLand's favorite President had always been Abraham Lincoln, and at the age of 74, Henry founded the Lincoln Motor Company.

Beginning with the same desire for upscale markets that has carried through the years, the vehicles produced in the 1920's were just as exquisite and they are today. Leland has been recognized for his reputation for quality vehicles for the entirety of his career. Also known for prestige and status, the Lincoln automobile has been produced upon a standard of luxury and excellence.

Leland was an expert at producing cars that were of the greatest care and quality, but he was not adept at adding the finer points of styling to the Lincoln. The tight economic times and the stogy appearance of the Lincolns forced sales to droop. Customers could not afford the $4600-6600 price tag, though it was comparable in size and price to the Cadillac, the amount equaled most annual salaries. The Ford family swooped in at this time and purchased Lincoln at an incredibly low sales price.

Eventually Edsel Ford came onto the scene with his passion and flair for the finer things in life, and soon became responsible for the refined, elegant styling that made Lincoln one of the premier motor vehicles in the world. Hand selected by Edsel and produced by Gorham, an auspicious greyhound mascot was mounted to the Lincoln Model L Towncar in 1929.

Coachbuilder Judkins was responsible for the bodying of the Model L. Powered by a flat-head V8 engine of 358 inches, the Model L was capable of delivering 90 horsepower through a 3-speed manual transmission. By 1923 the 136 in, version was the only one left while the 130in wheelbase was dropped. In 1925 the Model L was being shaped into a truly exquisite vehicle under the skill and direction of Edsel Ford's designs in 1925. Minor styling updates were very apparent.

Edsel also became the first luxury car builder that made custom bodied vehicles during the mid-20's that were directly available in catalogue form that was from the automaker itself. Custom body manufacturers were also used extensively which resulted in the increase of more styling improvements and updates. The most exclusive and expensive Lincoln model cost $7200 in 1925.
Having created a reputation in 10 years which Cadillac, Packard and Pierce-Arrow had attempted for nearly 30, Lincoln rounded out the model run of the L in 1930. A more refined V8 and available 120 HP in the Model K eventually replaced the Model L in 1931. The Model K also featured duo servo brakes and 145 inch wheelbase.

Equal to the finest vehicles in the world, the Lincoln had very clearly established itself as a producer of luxury vehicles. (Ironically enough, the most consistent competitor that Lincoln has faced for decades has remained Cadillac, a company that was also founded by Henry Leland.)
By Jessica Donaldson
For more information and related vehicles, click
here
2014 Mitsubishi Outlander Named to Kelley Blue Book's KBB.com '10 Most Affordable 3-Row Vehicles' List
7-passenger SUV/crossover has a starting MSRP of $22,995 Cypress, California, May 27, 2014 – Mitsubishi Motors North America, Inc. (MMNA) has announced that its stylish and fuel-efficient all-new 2014 Outlander 7-passenger crossover/SUV was named to Kelley Blue Book's KBB.com'10 Most Affordable 3-Row Vehicles' list. 'Outlander is full of safety and convenience features not normally associated with a vehicle at this price point,' states Don Swearingen, executive vice president M...[Read more...]
'WALLPAPER* HANDMADE WITH JAGUAR' EXHIBITION MAKES U.S. DEBUT DURING MIAMI ART WEEK IN THE DESIGN DISTRICT
• Special Jaguar-inspired design pieces featured at U.S. debut of Wallpaper* Handmade exhibition
• First display of the Jaguar concept car, C-X17 and all new Jaguar F-TYPE Coupe after show-stealing debuts at the L.A. Auto Show
• With new attention grabbing models, Jaguar reaches out to design savvy luxury consumers at its first appearance in Miami during Art Basel / Design Miami
(MIAMI, FL) - December 2, 2013 - Wallpaper* Handmade, the groundbreaking exhibition...[Read more...]
All-New Jaguar F-Type & 2013 Range Rover Autobiography Named To 25Th Robb Report Annual 'Best Of The Best' List
◾Jaguar F-TYPE V8 S announced as winner of 'Convertible' category ◾Range Rover Autobiography announced as winner of 'Sport Utility Vehicle' category (MAHWAH, N.J.) – June 3, 2013 – Jaguar Land Rover North America announced today that the Jaguar F-TYPE V8 S and 2013 Range Rover Autobiography have been featured among the list of winners in the 'Wheels' section of the 25th annual 'Best of the Best' list by Robb Report magazine. The Jaguar F-TYPE is the winner of the 'Convertible' category, whi...[Read more...]
Edsel Ford's Speedster Stars at 'The Amelia'
Edsel Ford's 'continental car', a custom boattail speedster, will take its rightful place in the Sports Car Class of the 18th annual Amelia Island Concours d'Elegance. In the shape of Edsel's seminal speedster is the genesis of Ford's legendary design department. Edsel Ford was hardly 'a chip off the old block'. The acorn fell well away from the mighty oak that was Henry Ford, founder of the Ford Motor Company. Edsel was not just the President of Ford, he was a car guy to his core. His ta...[Read more...]
RM Auctions Lifts Gavel On Charlie Thomas' Texas-Sized Collection of Automobiles
• RM Auctions further expands its 2012 calendar with the addition of 'The Charlie Thomas Collection', a single-day, single-vendor sale to be held in Dallas, Texas, October 20, 2012 • Auction features a superb assortment of more than 150 collector cars, all offered without reserve • Sale further consolidates RM's reputation as the specialist for private and estate collection auctions RM Auctions, the world's largest collector car auction house for investment-quality automobiles, is delighted...[Read more...]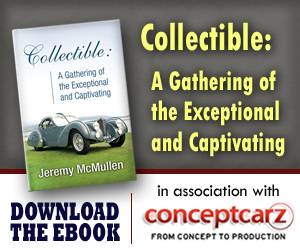 Similarly Priced Vehicles from 1928
Packard 443 Eight ($3,600-$5,300)
Franklin Airman ($2,490-$4,600)
LaSalle Model 303 ($2,350-$4,900)
Stutz Model BB ($3,500-$6,900)
Cadillac Series 341A ($3,295-$6,200)

Average Auction Sale: $84,375
Lincoln
Monthly Sales Figures
Volume
November 2014
8,113
October 2014
8,883
September 2014
7,257
August 2014
8,146
July 2014
7,863
June 2014
7,271
May 2014
8,845
April 2014
6,803
March 2014
8,969
February 2014
6,661
January 2014
5,973
December 2013
7,984
(More Details)
© 1998-2014. All rights reserved. The material may not be published, broadcast, rewritten, or redistributed.