1947 Rolls-Royce Silver Wraith news, pictures, specifications, and information

Tweet
The Silver Wraith was the first postwar Rolls-Royce model and was made at the Crewe factory from 1946 to 1959. The engine was based on the prewar Rolls-Royce Wraith but was increased to 4.3 liters and later 4.6 liters. This was the last Rolls-Royce model to be delivered as a chassis only so it received a wide variety of bespoke coachwork.

This particular Silver Wraith with chassis number WTA45, was ordered by Sir John Gaul of London and was initially sent to Freestone & Webb for its coachwork. Sir John had owned the Freestone & Webb-bodied Phantom III called 'Copper Kettle' and he initially wanted a similar body for his new car. But then he changed his mind and the Silver Wraith was sent to Saoutchik in Paris. The car was awarded Best of Show at the Monte Carlo Concours in 1948. After some styling changes it has been restored to its 1948 specification.

The ownership history is complete. In 2008, it was acquired in a disassembled and unhappy condition from a California family, who had attempted the restoration over a 25-year period. The restoration was completed by Vantage Motors of Miami in time for the 2010 Pebble Beach Concours d'Elegance where this car captured a class trophy in its show debut.
The Silver Wraith was sold new by the famous New York City dealer J.S. Inskip to a gentleman from New Haven, Conn. It carries a body by the noted British firm H.J. Mulliner, which features spectacular woodwork, including fighting cocks in the veneer. There are two inward-facing seats and two picnic tables, one with a bar.

The Silver Wraith is powered by a six-cylinder, 4.5-liter motor. The current owner has enjoyed this motorcar for 33 years and has received numerous awards, including 1st place in the touring division of the Rolls-Royce Owners Club.
This car (chassis number WZB36) was displayed at the New York Auto Show in 1949. The Silver Wraith was the first postwar Rolls-Royce model, and it was made at the Crewe factory from 1946 to 1959. This was the last Rolls-Royce model to receive a wide variety of bespoke coachwork, designed and made by a rapidly declining number of specialist coachbuilders. One of only two Rolls-Royce Silver Wraiths built by J.S. Inskip, this car was delivered in January of 1951. Inskip was the New York distributor for Rolls-Royce. Most of the Rolls-Royces Inskip imported at that time had British or French coachwork, but Inskip did built a handful of Inskip-badged bodies on Phantom III and Silver Wraith chassis.
This Silver Wraith is one of two built. It was on display at the New York Auto Show in 1949 and later delivered to Lawrence S. Donaldson in January of 1951. It was owned for many years by well known collector, Andrew Darling.
Source - Blackhawk Collection
This Silver Wraith wears coachwork by Carrosserie Franay. Only six drophead coupe bodies were built on the Silver Wraith chassis, and this is the first one. Each of the six examples were different. It is one of only eleven Franay-bodied Silver Wraiths.

Upon completion, the Cabriolet was displayed at the 1947 Paris Salon and then at the 1948 Concours d'Elegnace in Deauville.

This example was originally owned by Dr. M. Adel Latif of Geneva, Switzerland and is the 148th examples from the start of production. Since that time, the car has been restored and painted blue with a blue leather interior and a dark blue canvas top.

It is believed that the Rolls eventually journeyed with Dr. Abdel-Latif to Egypt, where it was found three decades later. It was later acquired by James Rhea and removed it Saudi Arabia. Upon his untimely death, it was left to his widow, Ann, who brought the car back to their home state of Georgia - a process that took three years. Ownership later passed to Thomas Phillips and Sam Ornstein in the United States, before traveling to Denmark in the hands of Jorgen Stroyer Hansen, who would own it for 13 years. It was later in the care of American enthusiast Bill Jacobs, before joining the collection of its present owner.

This car has been recently restored. It is currently finished in black with burnt orange 'flares' along the fenders.
The Silver Wraith, launched in 1947, was an evolution of the pre-war Wraith and was offered in the traditional chassis form ready for the fitting of Bespoke coachwork. The 4,257cc overhead-inlet, side-exhaust engine developed before the war was used, as well as a modified coil and wishbone independent front suspension. Hydraulic brakes were used for the first time on a Rolls-Royce wîth hydraulic brakes.

The Silver Wraith was constantly refined during its production. The engine was replaced wîth the 'big bore' 4,566cc in 1951 and automatic transmission was offered as an option in 1952.

Once again the press raved about the car. 'All the world knows that Rolls-Royce carry on an unremitting search for engineering perfection in everything they undertake. The qualities which made their aircraft engines famous, and their cars the finest procurable, are the result of hard work scientifically conducted, and of a painstaking attention to detail from the large to the most minute. And now a new range of cars is about to appear it is believed that the new cars are the best that Rolls-Royce have ever built.'


The Silver Wraith was described like this: 'In common wîth all Rolls-Royce cars, the Silver Wraith has an indefinable something about it, a delicacy of behaviour, which escapes definition in written words. it is a car for the connoisseur in cars'.
Source - Rolls-Royce Motor Cars
At a time when most of England was suffering post war and didn't have much use for a luxury motorcar, Rolls Royce decided to no longer produce cars in strictly separate series. Instead they would create as many parts of the engine, chassis and gearbox that would be identical for the different makes, and therefore easily interchangeable. The British economy had suffered due to raw materials shortages, prohibitive purchase tax and petrol rationing. The Silver Wraith was the embodiment of the new company philosophy of a reliable car with components that could be easily maintained.

Considered by many to be the most technologically advanced Rolls Royce model in history, the Silver Wraith was an exceptional graceful and elegant automobile. Introduced in 1946 the Silver Wraith was produced at the Crewe factory. The first post-war Rolls-Royce model, the Silver Wraith rode on a 127-inch wheelbase that was based heavily on the pre-war Wraith with coil sprung independent front suspension and semi-elliptic rear with a live axle. Also based on the Wraith, the engine featured a cylinder head with overhead inlet valves and side exhaust valves and an initial capacity of 4,257 cc and 135 horsepower.

The capacity was increased to 4566 cc in 1951, and to 4887 in 1954 on the long-wheelbase models. The Wraith's braking system was a hybrid hydro mechanical system with hydraulic front brakes and mechanical rears that utilized the mechanical servo from the pre-war cars, which was patented by Hispano-Suiza and built by Rolls Royce under license. For the first time on a Rolls Royce hydraulic brakes were used.

In 1951 Rolls Royce announced the long, 133-inch wheelbase chassis. A total of 639 of these units were produced until 1969. The final short-wheelbase models were made in 1953. At first only a four-speed manual gearbox was available but in 1952 a General Motors automatic option was added to the list of offerings.

The Silver Wraith was the final Rolls-Royce model that would be delivered in 'chassis only' form with the intent to be bodied by independent coachbuilders. The number of specialist coachbuilders was quickly declining over the years. Many of the Silver Wraith bodies selected used 'formal limousine designs'. The Bentley Mark Vi was offered for customers that wanted to purchase their car with a standard body already fitted. The Silver Wraith differed from the Mark VI in the fact that it wasn't a complete car, merely a rolling chassis. The Silver Wraith outlived the Mark VI and continued to survive until 1959 by undergoing modernizations like automatic gearbox and power assisted steering. The Silver Wraith would be the final Rolls Royce that showed a vast variety of coachwork styles.

The Rolls Royce Silver Wraith has filled many official capacities over the years including the Royal Dutch State Limousine in 1958, the Royal Danish Ceremonial Car 'Store Krone' also in 1958, the Irish Presidential State Car from 1947 until now. Other official uses include the Ceremonial State Car for the Brazilian President in 1952. The

The Silver Wraith had numerous movie cameos over the years including 1968 'The Love Bug', 1975 'The Return of the Pink Panther', 1989 'Batman', 1992 'Batman Returns' and even the recent 2012 film 'The S

Sources:
http://en.wikipedia.org/wiki/Rolls-Royce_Silver_Wraith
http://www.rolls-roycemotorcars.com/wraith/

By Jessica Donaldson
For more information and related vehicles, click
here
Postwar Ferrari Named Best of Show at 2014 Pebble Beach Concours d'Elegance
1954 Ferrari 375 MM Scaglietti Coupe Named 'Best of Show' PEBBLE BEACH, Calif. (August 17, 2014) -- Excited cheers echoed across the 18th fairway of Pebble Beach Golf Links Sunday when a 1954 Ferrari 375 MM Scaglietti Coupe was named Best of Show at the 64th annual Pebble Beach Concours d'Elegance. The car, owned by Jon Shirley of Medina, Washington, was the first postwar car to take the top award at the prestigious event in nearly five decades. It was also the first Ferrari to win. ...[Read more...]
DODGE BRAND OFFERS 'DOUBLE-UP' PROGRAM ON 2014 DODGE CHARGER AND CHALLENGER
◾Get a 2014 Charger or Challenger now; trade to a 2015 Charger or Challenger and keep the same payment ◾Innovative, industry-exclusive lease program offered through end of August 2014 ◾No additional down payment required on eligible 2015 models ◾Flexibility to choose a Charger or Challenger now and switch to the other model later ◾Augmented reality App coming in May; experience 2015 Charger and Challenger on tablets and mobile devices April 14, 2014 , Auburn Hills, Mich. - New 201...[Read more...]
BENTLEY CHARGES FORWARD WITH HYBRID CONCEPT
• Bentley to introduce plug-in hybrid technology to the luxury market • Additional performance and efficiency without compromise to luxury • Bentley Hybrid Concept showcases the technology in flagship Mulsanne • First application of hybrid power available in 2017 in the Bentley SUV (Crewe, England. 9th April 2014) Bentley is envisioning a powerful and even more efficient future with the Bentley Hybrid Concept – a technology showcase that previews Bentley's first plug-in hybrid model...[Read more...]
AMERICA CELEBRATES 1 MILLION FANS ON FACEBOOK WITH CREATIVE FAN VIDEO
(MAHWAH, N.J.) - May 16, 2013 - Land Rover North America continues to make its mark in the digital space with its recent accomplishment on Facebook - hitting one million fans in just under three years of being active. To celebrate, the brand has created a video with Facebook fan-submitted photos and has turned it into a cinematic tribute to Land Rover USA's one million fans. The creative video features photos of Land Rover owners and fans at home, in their towns, with their pets and even ...[Read more...]
Last Mercer Will Compete At Pebble Beach Concours d'Elegance
When the Pebble Beach Motoring Classic commences on August 7, Johnny Crowell will don his leather cap and goggles and settle in behind the wheel of his 1925 Mercer Series 6 Raceabout -- the last Mercer ever to exit the factory. The Roebling family along with designer Finley Robertson Porter debuted the Mercer Raceabout Type 35R in 1911. The result was one of the most admired sports cars of the early era: a stripped-down, two-seat speedster designed to be driven fast. By 1925, they had perfec...[Read more...]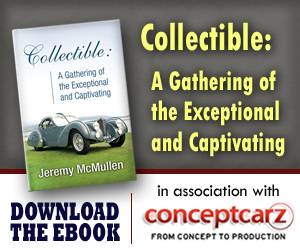 Rolls-Royce
Monthly Sales Figures
Volume
December 2014
75
November 2014
75
October 2014
75
September 2014
75
August 2014
75
July 2014
75
June 2014
75
May 2014
75
April 2014
75
March 2014
75
January 2014
86
(More Details)
© 1998-2014. All rights reserved. The material may not be published, broadcast, rewritten, or redistributed.