1967 Plymouth Belvedere II news, pictures, specifications, and information

Tweet
This 1967 Plymouth Belvedere II Hemi 'RO23' Hardtop is one of just 55 factory lightweights built and has just 168 actual miles from new.

The 426 cubic-inch 'Street Hemi' was introduced by Chrysler in 1966. As this engine was under warranty, Chrysler had to balance reliability with performance.

The optional RO23 'Super Stock' was a popular drag racer selection. It was a totally stripped down version of the Belvedere that was many pounds lighter. It came from the factory with no hubcaps, heater, body insulation, radio, carpet underlay or seam sealer. The engine was conservatively rated at 425 and helped the 1967 Belvedere II Hemi 'RO23' become a common 'Super Stock' winner.

This particular car has undergone a complete rotisserie restoration. All the chrome and trim are original.

In 2008, this vehicle was offered for sale at the 'Sports & Classics of Monterey' presented by RM Auctions. It had an estimated value of $150,000 - $220,000. The lot received a high bid of $100,000 but was not enough to satisfy its reserve. The lot was left unsold.
By Daniel Vaughan | Jan 2009
An American automobile, the Plymouth Belvedere was produced by Plymouth from 1951 through 1970. Unveiled on March 31, 1951, the 1951 Belvedere was first showcased as a two-door pillarless hardtop. The Belvedere was Plymouth's first vehicle of this design and was built to combat Chevrolet's Bel Air. The Bel Air had been introduced in 1950 and was a great success as the first two-door hardtop in the low-priced American market.

Not a separate model, the '51 Belvedere was the top-trim Cranbrook and built on that vehicles 118.5 wheelbase that gave the two-door Belvedere very complimentary proportions. The Belvedere featured the flathead 6-cylinder engine with a displacement of 217.8 in³ (3.6 L), with a compression ratio of 7.00:1 and had output of 97 hp. During its release year, the Plymouth Belvedere sold at $2,114.

For its second year on the market, the Cranbrook Belvedere remained basically unchanged except for the alteration in the color scheme to further distinguish the top-level Belvedere from the other Plymouths. Referred to as the 'saddleback' treatment, the two toning color scheme now flowed from the roof over the beltline onto the trunk. Saddle Bronze over Suede, Black over Mint Green and Gray over Blue were the two tone color schemes available.

On the 1952 Belvedere overdrive was offered as an optional equipment feature. The engine made three revolutions for each rear wheel revolution in overdrive and against four without overdrive. The 1951 engine carried over completely. The price though did jump an additional $100. From 1951 until 1952 the total count of Belvedere's was strong at 51,266 units, a better record than a quarter of Chevy Bel Air and Ford Victoria production for the same period. The Oriflow shock absorber with 'sea-leg' mounting became well known for its contribution to Plymouth's level, comfortable ride.

Through the 1953 model year the Belvedere remained a part of the Cranbrook series, though all Plymouth models underwent a complete redesign for that year. A shorter 114 wheelbase was one of the major updates for the Belvedere along with a one-piece windshield, flush rear fenders, and a lower hood line. Plymouths received the Hy-Drive semi-automatic transmission in April of 1953. Chevrolet had introduced the fully automatic Powerglide transmission in 1950, and Plymouth was attempting to catch up. The engine only received a slight increase to the compression ratio to 7.10:1, which yielded a gross horsepower rating of 100, basically a carryover from the year before. Unfortunately for this year the demand was much lower, and even with the lowered price of $2,132, only 35,185 units were sold for the 1953 model year.

For 1954, the Belvedere replaced the Cranbrook as the top-line offering. Buyers could now choose a convertible, two-door station wagon, four-door sedan or two-door hardtop (now called the Sport Coupe) as the Belvedere was now a separate model rather than just a two-door hardtop. The body design stayed basically same only receiving slight styling updates, while for the first time, small chrome tailfins appeared on the rear fenders. A fully automatic transmission was finally offered by Plymouth in March of 1954, the Chrysler Corp's well-regarded PowerFlite 2-speed. The engine was also new, borrowed from the Dodge Division, a larger standard engine, a 230.2in³ six-cylinder with power now rated at 110 hp. Unfortunately Belvedere production slipped to just 32,492 for the 1954 year.

For the 1955 model year, all Plymouths received a major overhaul that included Belvedere returning as the top-of-the-line model. 1955 was the first year of Chrysler Stylist Virgil Exner's 'Forward Look.'

The following year Plymouth style finally began evolving from those of the 1955 years look. Achieving what no other car manufacturer in the world was doing, Plymouth featured more dramatic rear tailfin treatments along with the addition of the first pushbutton transmission used in American cars. The Fury joined the Belvedere lineup in early 1956 as a special edition high performance model.

'Suddenly, It's 1960!' was the trademark slogan on the banner ad promoting Plymouth in 1957. Introducing a design that was so revolutionary, a new 318in³ V8 with dual four-barrel carburetors was available on all Plymouth models. The Fury was once again included on the Belvedere lineup and the 318in³ V8 engine was the standard engine on this model as well.

For 1958 the Belvedere returned as a top level trim model, while the styling of the newest model was sleek and refined. New quad lights were features, along with 'Golden Commando', a big block 350in³ V8 with dual four-barrel carburetors.

In 1959 the Belvedere lost its place as the middle priced model, and the Plymouth Fury was expanded to become the top model for Plymouth in 1959.

Introduced as Plymouth's 'gentlemen's' hot rod, the Belvedere GTX was introduced in 1967. There have been many performance Plymouths over the years, but it was until 1967 that Plymouth offered one model with all of the necessary performance enhancements as standard, the Belvedere GTX. The GTX offered stylish performance for the very discriminating buyer. Remaining as Plymouth's mid-priced full-size model through 1964, the Belvedere name was applied to Plymouth's new 'mid-size' model. The higher-trimmed Satellite, the muscle car GTX and the budget musclecar Road Runner where the Belvedere-based models in the lineup. The Belvedere name lasted throughout 1970 before all mid-sized models took the Satellite name.

The GTX was based on Plymouth's stylish two-door Belvedere hardtop and convertible though it received a unique grille and tail panel, simulated hood schools, and 'pit stop' chrome gas cap. Optional features included twin racing stripes. The GTX featured standard six-leaf rear springs, heavy-duty socks, ball joints and torsion bars. Another optional feature was disc brakes. The interior of the GTX was considered to be completely luxurious with bucket seats, plenty of brightwork and embossed vinyl.

Inside the GTX was the impressive 440 cid V8 engine that was rated at 375 bhp standard. Typically this engine was reserved for Chrysler's big cars, but was tuned for more high-repm performance with a revised camshaft and valve train along with free-flowing intake and exhaust systems. One could choose to add the MOPAR's 426 Hemi that was rated at 425 bhp as an optional feature. During its release, only 720 buyers purchased the Hemi at its cost of an additional $546. The Hemi was truly dominant on the drag strip though the 440 could maintain the Hemi's speed up to 70 mph. MOPAR's three-speed automatic transmission was the standard transmission, while a four speed manual was optional and included a larger ring gear, double-breaker distributor, free wheeling fan and an oil-pan windage tray.

For those looking for even more power and performance, Plymouth offered a R023 version of the Hemi GTX. This model was called the 'Super Stock' version and was not marketed by Plymouth. The R023 didn't have hubcaps, radio, body insulation, heater or even carpet pad and sealers. The R023 kept the same 426 Hemi engine, hand modified for performance that was rated at the same 425 as the normal Hemi. Only 55 R023 models were ever produced, making it quite rare today.

The GTX was moved upscale in 1968 when the Plymouth Road Runner joined the lineup. Both models shared the same redesigned Belvedere platform. The GTX received a different non-functional hood vents, revised taillights and a new grille. The GTX was available as either a two door hardtop or convertible, while the Road Runner was only available as a pillared coupe. The GTX came with the 440 V8 as a standard feature while both models carried the impressive 426 Hemi as the only engine option.
By Jessica Donaldson
For more information and related vehicles, click
here
RARE REUNION: CHRYSLER CONCEPT CARS GATHER AT AMELIA, 2014
Nine rare and important Chrysler Concept Cars from the forties, fifties and sixties will be presented together for the first time at the 19th annual Amelia Island Concours d'Elegance on March 9, 2014. From the two-seat Chrysler Thunderbolt roadster and the dual-cowl Chrysler Newport of 1941 through the radical 1963 Chrysler Turbine car, Amelia's Chrysler Concept Car Class shows the genesis of the styling and engineering philosophy that summoned Chrysler's industry-changing 'Forward Look...[Read more...]
Mecum Marathon – Results From Kissimmee 2014
Walworth, WI - January 31, 2014 -- The largest collector car auction in the world lived up to its moniker once again with Mecum's Kissimmee, Fla., event, held Jan. 17-26, offering a grand total of 2,750 cars and more than 3,000 items of Road Art throughout the 10 days of heated bidding and hard-hammering sales. Auction sales reached a hefty $63,435,490 in total with 1,759 of the vehicles exchanging hands for a sell-through rate of 64 percent. Despite nationwide weather conundrums resul...[Read more...]
FORD ECOBOOST POLICE INTERCEPTORS OUTRUN CHEVROLET CAPRICE V8, HEMI DODGE CHARGER IN MICHIGAN STATE POLICE TESTING
◾Ford EcoBoost® Police Interceptor sedan repeats top performance and retains its title as best-in-class overall acceleration pursuit vehicle ◾New Ford EcoBoost Police Interceptor utility vehicle acceleration faster than Chevrolet Tahoe and all base V6 competitors ◾Ford Police Interceptors maintain segment sales leadership for 16 years straight Ford, manufacturer of the best-selling police vehicles since 1996, trumped Chevrolet and Dodge in recent instrumented acceleration testing by the Mic...[Read more...]
'KNOX COUNTY DRILLER' SELECTED AS THIRD 2013 MOPAR TOP ELIMINATOR WINNER
◾Third 2013 Mopar 'Top Eliminator' selected at 59th annual NHRA U.S. Nationals in Indianapolis ◾2010 'Knox County Driller' Mopar Challenger Drag Pak owned by Sportsman racer Brent Jones selected as third Mopar 'Top Eliminator' ◾Fourth winner will be selected by Mopar aficionados online September 19, 2013 , Auburn Hills, Mich. - Mopar's 'Top Eliminator' program added the 2010 'Knox County Driller' Mopar Challenger Drag Pak owned by Brent Jones, 41, of Wheatland, Ind., as the third 20...[Read more...]
Steve McQueen Chevrolet Styleline Leads Exciting List of Celebrity Rides At Auctions America's Ford Lauderdale Sale
• Auctions America kicks off its 2013 calendar, March 22 – 24, 2013 in Fort Lauderdale, Florida • Regarded as South Florida's premier collector car auction, multi-day sale expected to feature more than 550 quality collector cars • Star attraction: 1951 Chevrolet Styleline DeLuxe Convertible formerly owned by Steve McQueen to be offered at no reserve • Additional highlights include a diverse assortment of 1950s convertibles from 'The Gauthier Collection', 1967 Dodge Coronet WO23 Hemi Super Sto...[Read more...]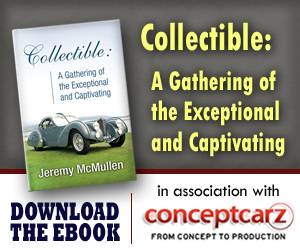 Similarly Priced Vehicles from 1967
Chevrolet Camaro Series ($2,500-$3,310)
Ford Mustang ($2,460-$2,695)
Plymouth Satellite ($2,745-$2,990)
Oldsmobile Cutlass Supreme ($2,640-$3,065)
AMC Rambler Rebel ($2,300-$2,875)

Average Auction Sale: $46,623
© 1998-2014. All rights reserved. The material may not be published, broadcast, rewritten, or redistributed.