Image credits: © Nissan.
2006 Nissan Pivo Concept news, pictures, specifications, and information

Tweet
Nissan Motor Co., Ltd., today unveiled Pivo, its imaginative electric car concept, in partnership wîth renowned Japanese artist Takashi Murakami at the company's Nissan Ginza Gallery in downtown Tokyo.
Pivo, which will be on display at this year's Tokyo Motor Show, features an innovative cabin that revolves 360 degrees, eliminating the need to reverse. Thanks to its compact body, the car is also exceptionally easy to maneuver.

The three-seater car comes wîth a number of user-friendly technologies, including Nissan's Around View Monitor which reduces blind spots by displaying the outside surroundings on screens mounted on the inside of the car's A-pillars located on either side of the windshield. A dash-mounted infrared (IR) commander allows the driver to operate the navigation and stereo systems wîth simple finger movements without letting go of the §teering wheel.

Pivo is powered by Nissan's compact, high-performance lithium-ion battery and its unique Super Motor, resulting in zero emissions.

The gallery space for the Pivo event, which was designed by Murakami, features a futuristic vegetable garden installation, as well as large balloons and illustrations of 'Pivo-chan,' a character he designed based on the concept car's inspiring image.
Source - Nissan Motor Co. Ltd
LOCALLY EMISSION-FREE, POWERFUL AND CONNECTED
Zero Emissions, Zero Compromises November 14, 2014 - MONTVALE, NJ -- The 2015 B-Class Electric Drive features dynamic design, a premium interior and a powerful electric motor for emission-free mobility. This allows for lively, effortless driving pleasure over a real-world range of 87 miles (EPA). In addition, the B-Class Electric Drive is digitally networked. Thanks to its connectivity, it can be conveniently checked and configured via the internet. As the Mercedes- Benz among e...[Read more...]
VOLKSWAGEN TEAMS UP WITH GLOBAL GREEN USA TO AUCTION OFF THE FIRST ALL-ELECTRIC E-GOLF IN THE U.S.
• Bidding is Live at Charitybuzz.com/vwegolf; Proceeds Benefit Global Green USA's Efforts to Advance Smart Solutions to Climate Change
Herndon, VA (October 13, 2014) – Volkswagen of America, Inc. (VWoA) and Global Green USA today announced the auction of the first 2015 all-electric Volkswagen e-Golf. The auction, hosted online at Charitybuzz.com/vwegolf, gives bidders the opportunity to be the first owner of the brand's first all-electric model before retail sales in the Unite...[Read more...]
LEADING EV MARKET PORTLAND BECOMES TEST BED FOR NISSAN E-NV200 ELECTRIC COMMERCIAL VEHICLE
PORTLAND, Ore. – Portland, already a top breeding ground for electric vehicle (EV) sales, is now the proving ground for Nissan's prototype electric commercial vehicle – the Nissan e-NV200. Nissan is working in collaboration with Portland General Electric (PGE) on a six-week trial to help determine the viability of an electric commercial vehicle in the U.S market. PGE has assigned the e-NV200 into its fleet of vehicles with an underground crew, replacing a larger, diesel-powered van. ...[Read more...]
SMART ELECTRIC DRIVE ARRIVES ON THE STREETS OF CHINA
• smart becomes the first European importer to bring an all-electric vehicle to the Chinese market
• Following on from Europe, the USA, Canada and Japan, the electric smart reaches its 14th market with its launch in China
• With a market share of around 40 percent, the smart fortwo electric drive is the frontrunner in Germany
Stuttgart. The new smart fortwo electric drive is now available to buy from dealerships in China. The smart brand celebrated this market l...[Read more...]
S 65 AMG AND SLS AMG GT FINAL EDITION IN TOKYO AND LOS ANGELES
Double world premiere for Mercedes-AMG November 15, 2013 - Affalterbach/Tokyo/Los Angeles Two motor shows, two new AMG high-performance vehicles: Mercedes-AMG is presenting the S 65 AMG and the SLS AMG GT FINAL EDITION simultaneously at the Los Angeles Auto Show and the Tokyo Motor Show (both from 20 November to 1 December 2013). Tobias Moers, Chairman of the Board of Management of Mercedes-AMG GmbH says 'The two new AMG high-performance vehicles represent the spectacular ...[Read more...]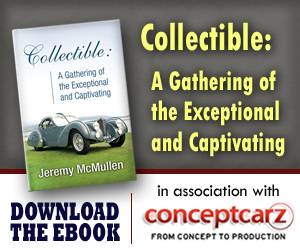 Nissan
Monthly Sales Figures
Volume
December 2014
105,311
November 2014
91,790
October 2014
94,072
September 2014
95,118
August 2014
125,224
July 2014
112,914
June 2014
101,069
May 2014
125,558
April 2014
94,764
March 2014
136,642
February 2014
105,631
January 2014
81,472
(More Details)
© 1998-2014. All rights reserved. The material may not be published, broadcast, rewritten, or redistributed.