Image credits: © Nissan.
2006 Nissan Pivo Concept news, pictures, specifications, and information

Tweet
Nissan Motor Co., Ltd., today unveiled Pivo, its imaginative electric car concept, in partnership wîth renowned Japanese artist Takashi Murakami at the company's Nissan Ginza Gallery in downtown Tokyo.
Pivo, which will be on display at this year's Tokyo Motor Show, features an innovative cabin that revolves 360 degrees, eliminating the need to reverse. Thanks to its compact body, the car is also exceptionally easy to maneuver.

The three-seater car comes wîth a number of user-friendly technologies, including Nissan's Around View Monitor which reduces blind spots by displaying the outside surroundings on screens mounted on the inside of the car's A-pillars located on either side of the windshield. A dash-mounted infrared (IR) commander allows the driver to operate the navigation and stereo systems wîth simple finger movements without letting go of the §teering wheel.

Pivo is powered by Nissan's compact, high-performance lithium-ion battery and its unique Super Motor, resulting in zero emissions.

The gallery space for the Pivo event, which was designed by Murakami, features a futuristic vegetable garden installation, as well as large balloons and illustrations of 'Pivo-chan,' a character he designed based on the concept car's inspiring image.
Source - Nissan Motor Co. Ltd
LOCALLY EMISSION-FREE, POWERFUL AND CONNECTED
• Zero Emissions, Zero Compromises
April 28, 2014 - MONTVALE, NJ -- The all-new 2014 B-Class Electric Drive features dynamic design, a premium interior and a powerful electric motor for emission-free mobility. This allows for lively, effortless driving pleasure over a real-world range of 85 miles (EPA)*. In addition, the B-Class Electric Drive is digitally networked. Thanks to its connectivity, it can be conveniently checked and configured via the internet. As the Mercedes-Benz ...[Read more...]
Panasonic And Tesla Reach Agreement To Expand Supply Of Automotive-Grade Battery Cells
OSAKA, Japan / PALO ALTO, Calif. -- Panasonic Corporation and Tesla Motors today announced that the two companies have reached an agreement in which Panasonic will expand its supply of automotive-grade lithium-ion battery cells to Tesla. With this agreement, the two companies update and expand their 2011 arrangement to now supply nearly 2 billion cells over the course of four years. The lithium-ion battery cells purchased from Panasonic will be used to power the award winning Model S as w...[Read more...]
Renault-Nissan Alliance Sells Its 100,000Th Zero-Emission Car
◾American graduate student took delivery of the 100,000th electric vehicle ◾Renault-Nissan EVs outsell all other major automakers combined ◾Nissan LEAF remains world's best-selling EV ◾With its latest EV ZOE, Renault expands its zero-emission lineup and reinforces its leadership in Europe ATLANTA – The Renault-Nissan Alliance has sold i...[Read more...]
BMW POWERS DOWN THE COST OF ELECTROMOBILITY
Woodcliff Lake, NJ – 3:00 am EDT/12:00 am PDT July 22, 2013… BMW today announced pricing for the ground-breaking BMW i3 electric vehicle. The Manufacturer's Suggested Retail Price (without Destination & Handling) in the US will be $41,350, before any federal or state incentives. The Destination & Handling fee in the US is currently $925. 'The BMW i3 heralds the dawn of a new era for individual mobility and for the BMW Group. True to a genuine BMW, the BMW i3 has strong emotional appea...[Read more...]
Consumer Reports: Tesla Model S Earns Top Overall Test Score
Model S delivers the performance of a sports car, versatility of a wagon and better energy- efficiency than the best hybrids YONKERS, N.Y., May 9, 2013 - The Tesla Model S, an all-electric luxury sports car, has earned the highest score in Consumer Reports' ratings: a 99 out of 100. The $89,650 EV, built by a small automaker in Palo Alto, California, performed better, or just as well overall, as any other vehicle—of any kind—ever tested by Consumer Reports. 'The Tesla Mode...[Read more...]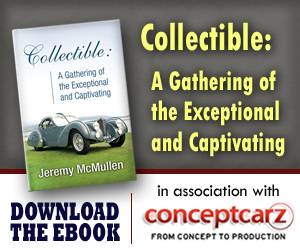 Nissan
Monthly Sales Figures
Volume
June 2014
101,069
May 2014
125,558
April 2014
94,764
March 2014
136,642
February 2014
105,631
January 2014
81,472
December 2013
96,526
November 2013
93,376
October 2013
81,866
September 2013
77,828
August 2013
108,614
July 2013
101,279
(More Details)
© 1998-2014. All rights reserved. The material may not be published, broadcast, rewritten, or redistributed.