Image credits: © Nissan.
2006 Nissan Pivo Concept news, pictures, specifications, and information

Tweet
Nissan Motor Co., Ltd., today unveiled Pivo, its imaginative electric car concept, in partnership wîth renowned Japanese artist Takashi Murakami at the company's Nissan Ginza Gallery in downtown Tokyo.
Pivo, which will be on display at this year's Tokyo Motor Show, features an innovative cabin that revolves 360 degrees, eliminating the need to reverse. Thanks to its compact body, the car is also exceptionally easy to maneuver.

The three-seater car comes wîth a number of user-friendly technologies, including Nissan's Around View Monitor which reduces blind spots by displaying the outside surroundings on screens mounted on the inside of the car's A-pillars located on either side of the windshield. A dash-mounted infrared (IR) commander allows the driver to operate the navigation and stereo systems wîth simple finger movements without letting go of the §teering wheel.

Pivo is powered by Nissan's compact, high-performance lithium-ion battery and its unique Super Motor, resulting in zero emissions.

The gallery space for the Pivo event, which was designed by Murakami, features a futuristic vegetable garden installation, as well as large balloons and illustrations of 'Pivo-chan,' a character he designed based on the concept car's inspiring image.
Source - Nissan Motor Co. Ltd
SMART ELECTRIC DRIVE ARRIVES ON THE STREETS OF CHINA
• smart becomes the first European importer to bring an all-electric vehicle to the Chinese market
• Following on from Europe, the USA, Canada and Japan, the electric smart reaches its 14th market with its launch in China
• With a market share of around 40 percent, the smart fortwo electric drive is the frontrunner in Germany
Stuttgart. The new smart fortwo electric drive is now available to buy from dealerships in China. The smart brand celebrated this market l...[Read more...]
S 65 AMG AND SLS AMG GT FINAL EDITION IN TOKYO AND LOS ANGELES
Double world premiere for Mercedes-AMG November 15, 2013 - Affalterbach/Tokyo/Los Angeles Two motor shows, two new AMG high-performance vehicles: Mercedes-AMG is presenting the S 65 AMG and the SLS AMG GT FINAL EDITION simultaneously at the Los Angeles Auto Show and the Tokyo Motor Show (both from 20 November to 1 December 2013). Tobias Moers, Chairman of the Board of Management of Mercedes-AMG GmbH says 'The two new AMG high-performance vehicles represent the spectacular ...[Read more...]
SPARK EV DRIVING 101: HOW TO GET THE MOST OUT OF CHEVROLET'S ALL-NEW, ALL-ELECTRIC MINI-CAR
DETROIT – Car reviewers describe the all-new 2014 Chevrolet Spark EV as 'fun,' 'spunky' and a 'hoot to drive.' With 130hp and 400 lb-ft of instant torque, the all-electric mini-car can go from 0 to 60 in less than 7.6 seconds. 'Spark EV is the new benchmark for electric cars aimed at urban driving and a kick in the pants to pilot around town,' said Lindsay Brooke, senior editor, SAE International magazines. 'Spark EV owners who are new to all-electric driving will soon find out how dif...[Read more...]
TESLA MODEL S ACHIEVES BEST SAFETY RATING OF ANY CAR EVER TESTED
Monday, August 19, 2013 Palo Alto, CA — Independent testing by the National Highway Traffic Safety Administration (NHTSA) has awarded the Tesla Model S a 5-star safety rating, not just overall, but in every subcategory without exception. Approximately one percent of all cars tested by the federal government achieve 5 stars across the board. NHTSA does not publish a star rating above 5, however safety levels better than 5 stars are captured in the overall Vehicle Safety Score (VSS) provide...[Read more...]
Consumer Reports: Tesla Model S Earns Top Overall Test Score
Model S delivers the performance of a sports car, versatility of a wagon and better energy- efficiency than the best hybrids YONKERS, N.Y., May 9, 2013 - The Tesla Model S, an all-electric luxury sports car, has earned the highest score in Consumer Reports' ratings: a 99 out of 100. The $89,650 EV, built by a small automaker in Palo Alto, California, performed better, or just as well overall, as any other vehicle—of any kind—ever tested by Consumer Reports. 'The Tesla Mode...[Read more...]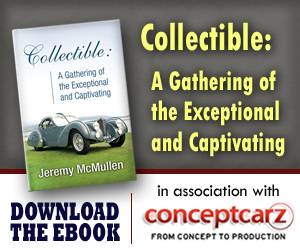 Nissan
Monthly Sales Figures
Volume
March 2014
136,642
February 2014
105,631
January 2014
81,472
December 2013
96,526
November 2013
93,376
October 2013
81,866
September 2013
77,828
August 2013
108,614
July 2013
101,279
June 2013
95,010
May 2013
106,558
April 2013
80,003
(More Details)
© 1998-2014. All rights reserved. The material may not be published, broadcast, rewritten, or redistributed.