1936 Mercedes-Benz 500K news, pictures, specifications, and information

Tweet
Tourenwagen Sports Phaeton
Chassis Num: 209421
Engine Num: 123724

Sold for $1,430,000 at 2014 Bonhams.

It's hard to deny that one of the signature models of Mercedes-Benz is the 500 model chassis. So many striking and elegant bodies would grace the stalwart chassis. Each one is an expression of art and function. Every single example is a fitting tribute, a sign of recognition suitable for those that affect the world.

Ralph Waldo Emerson Cox, Jr. would pass away in February of 2012. The inspiration for his name would be easy to discern. Ralph Cox would be born in Pittsburgh, Pennsylvania on December 30, 1914. By the time the young lad turned 13 great exploits in aviation would seem to be happening nearly everyday. The same year of his 13th birthday, Charles Lindbergh would complete his epic flight from New York to Paris non-stop. Aviation was adventurous and romantic at the same time, and it would capture the imagination of Cox.

Ralph would not head directly into a life of aviation like Lindbergh. Instead, in 1938, he would graduate from the University of Pittsburgh's dental school. Still, the dream of flight would never leave the mind. Ralph would answer the call to the skies by putting aside his dental training and, instead, would volunteer for the US Army Aviation pilot program.

Cox would then join the US Navy and would soon find himself flying sub patrols along the eastern coast of the United States. His area of service wouldn't just be limited to the US, however. He would also spend some time flying patrols off the coast of Spain as well. Cox's time in the Navy would come to an end in 1941, right before the country entered the war. Ralph wasn't about to be left out of the war. Though there were great dangers, the war presented an opportunity to do more flying.

So Ralph would join the American Overseas Airlines and Pan American. He would soon find himself at the controls of the impressive VS-44 Flying Boat. Though not the largest of the flying boats, the VS-44 was still quite a sight to behold. Powered by four Pratt & Whitney Twin Wasp radials rated at 1,200hp each, Cox would have an impressive amount of horsepower at his command. Furthermore, the VS-44 could fly faster than the Boeing Clipper and could travel distances of much greater than 3,000 miles making it the plane with the greatest range within the United States military.

Being a veteran of many long haul flights, Cox, after the war, would start his own airline known as Ocean Air Tradeways. The airline would later become known as US Overseas Airlines. Cox's airline would become a part of many major airlifts throughout its history, including the Berlin Airlift and in Korea. The airline would also open service to the Philippines, Okinawa, San Juan and the Caribbean, all places and settings Ralph was very familiar. He would also end up being a major voice in the Congressional hearings that would eventually lead to the deregulation of the airlines in 1978.

Cox had come from humble beginnings, yet, his life would be, in many respects, quite extraordinary. Such a man, if he were to have a car, certainly could have been an understated and demure model. But really, such a man, for his service to his country and people throughout the world, needed a car more befitting of his reputation. He could, therefore, be forgiven for choosing a car just as remarkable. It wouldn't be at all surprising, then, one of the cars Cox would own throughout his life would be a Mercedes-Benz 500K.

Chassis 209421 would be completed in 1936. The chassis would come with a 5.0-liter supercharged eight-cylinder engine numbered 123724, the very same one it has to this very day. When united with its 'Tourenwagen' coachwork, the car would be delivered to its first owner for the price of some 22,000 Reichsmarks. Unfortunatey, the vast majority of the car's early history is unknown.

By the 1950s, Cox was expanding his interests. One of those new interests included collecting historically-important automobiles. While on his honeymoon in Europe, he would stumble upon something striking. In Munich, at a sales lot, there would be sitting there a Mercedes-Benz 500K. It was chassis 209421. The car's owner at the time was one Mr. Unholzer. Mr. Cox just had to have the car and he would go and find out who the owner of the car was and would negotiate to buy the car from him.

Not only would he buy the Mercedes right then and there, he would also drive the car straight from Munich to Paris, and then on to Le Havre where he would have it shipped to the United States.

Upon arriving in the United States, the Mercedes-Benz would come to be part of Cox's Frontier Village Museum. The car would remain relatively undisturbed for nearly 40 years. Then, in the 1990s, the car would undergo a very light restoration before it would end up on public display at the Museum of Automobiles at Petit Jean Mountain in Arkansas.

Not as famous as their Cabriolet brethren, the Tourenwagens are obviously fewer in number, yet still very much an elegant design inside and out. This particular example, correct and highly original from nose-to-tail, offers a peak at a relatively unknown and distinct take on the famous 500K chassis.

Offered at the 2014 Bonhams auction held in Scottsdale, Arizona, chassis 209421 would end up selling for a very impressive and respectable $1,430,000.

Sources:
'1936 Mercedes-Benz 500K News, Pictures, Specifications and Information', (http://www.conceptcarz.com/vehicle/z10264/Mercedes-Benz-500K.aspx). Conceptcarz.com: From Concept to Production. http://www.conceptcarz.com/vehicle/z10264/Mercedes-Benz-500K.aspx. Retrieved 22 January 2014.

'Ralph Waldo Emerson Cox, Jr.' (http://www.findagrave.com/cgi-bin/fg.cgi?page=gr&GSln=COX&GSpartial=1&GSbyrel=all&GSst=40&GScntry=4&GSsr=2401&GRid=94999722&). Find A Grave. http://www.findagrave.com/cgi-bin/fg.cgi?page=gr&GSln=COX&GSpartial=1&GSbyrel=all&GSst=40&GScntry=4&GSsr=2401&GRid=94999722&. Retrieved 22 January 2014.

'Sikorsky Product History: S-44', (http://www.sikorskyarchives.com/S-44.php). Sikorsky Product History. http://www.sikorskyarchives.com/S-44.php. Retrieved 22 January 2014.

'Lot No. 167: 1936 Mercedes-Benz 500K Sports Phaeton', (http://www.bonhams.com/auctions/21392/lot/167/). Bonhams. http://www.bonhams.com/auctions/21392/lot/167/. Retrieved 22 January 2014.

Wikipedia contributors, 'Sikorsky VS-44', Wikipedia, The Free Encyclopedia, 20 December 2013, 20:23 UTC, http://en.wikipedia.org/w/index.php?title=Sikorsky_VS-44&oldid=587001702 accessed 22 January 2014

By Jeremy McMullen
The 500K's were beautiful, elegant, and exclusive models often outfitted with voluptuous coachwork and sold to wealthy clientele.

In 1904 Hans Nibel became chief engineer of Benz. When Daimler-Benz merged, he assisted Dr. Ferdinand Porsche in developing a 6.8-liter supercharged engine that would be outfitted in the 'K', SS, SSK, and SSKL series. The engine created was later enlarged to capacities such as 7.0 and 7.1 liters producing 250 horsepower. The SS was described as that fastest sports car in the world at the time. The SSK was mechanically identical to the SS but was 19-inches shorter and designed for racing. The SSK dominated the racing circuit in the early 1930's. As it began to age, Mercedes-Benz increased its capabilities by giving it a 300-hp engine and drilling holes in the frame to reduce weight. The SSKL was born. This combined was highly successful for a year but in 1932 the Alfa Romeo 8C 2300 had become more agile and competitive.

Hans Nibel was tasked by Mercedes-Benz to create an automobile that was capable of high speeds. He created the 380, a limited production road car. It was introduced in early 1933 and was powered by a inline eight-cylinder engine based off the 290 models six-cylinder unit. The car could be purchased in various bodies and engine configurations. During its production lifespan only 150 examples were produced. Mercedes-Benz introduced the next evolution of the 380, the 500K model. The 500K was powered by a powerful M24 inline-eight cylinder supercharged engine capable of producing 160 horsepower. The 380 was named after the cubic-capacity of its engine, 3820 cc. The 500 followed the same tradition, inspired by its 5018 cc power plant.

The brakes were power assisted, the suspension was rear independent with swing arms, and the transmission had five gears, all of these features were innovative achievements in the automotive community. A bi-product of Nibel's ingenuity, creativity and technological genius.

The 500K was offered in ten unique body styles including the Special Roadster. The Hermann Ahrens designed Special Roadster was a limited production cabriolet that could accommodate two adults in its 209 inch frame. The coachwork was handled by Mercedes-Benz. In total less than 30 examples were produced.

The 500K continued the tradition and legacy of the oldest automobile firm in the world, Mercedes-Benz. Its graceful body hid a powerful engine and mechanical innovations that were revolutionary. The vehicle was strong and dependable assembled with superb German craftsmanship. The Special Roadster is considered one of the most beautiful automobiles ever built.
By Daniel Vaughan | Oct 2005
Gottlieb Daimler and Carl Benz had little interest in motorsports and both would leave their respective companies early. Due to failing health, Daimler left in 1896 and Benz in 1903 after a disagreement.

What is now known as Mercedes-Benz has a long history in motorsports which began with much support from Emile Jellinek. Austrian-born Jellinek was a Daimler agent, an entrepreneur, and the individual responsible for changing the name of the company to Mercedes (the name of his eleven-year-old daughter).

Jellinek's influence of the Mercedes cars included powerful engines, chain drive design, and sporty bodies. The Benz cars, in comparison, were relatively conservative and attracted many wealthy buyers and heads of state.

In the post-War era, Mercedes cars were still popular for racing. In 1921, new overhead camshaft cars were introduced. Two years later, they could be purchased with superchargers.

By 1926, a merger agreement between Mercedes and Benz & Cie was signed. The new company name was Daimler-Benz AG and their cars were designated Mercedes-Benz. The talents of both of these companies were joined, including engineers Hans Nibel and Friedrich Nallinger from Benz and Ferdinand Porsche of Daimler.

In 1926, a short-wheelbase Model K was introduced and this had some success in racing, though its high center of gravity was less-than-ideal. So Porsche designed the Typ S and fitted it with a six-cylinder engine that displaced 6800cc and produced 120 horsepower. A supercharger raised that figure to 180 bhp. The production lifespan of the Typ S would span 1926-1930. The SS Model soon followed with its 7065cc engine and 200/225 horsepower. The ultimate version was the SSK which had three degrees of supercharging, with the 'elephant blower' available only to the works competition teams. The Ss and SSK models would enjoy much success in racing including a win at the 1928 and 1931 German Grand Prix, the 1931 Mille Miglia, and the 1930 Irish Grand Prix.

There were only 297 Type S cars produced of all kinds. Porsche had left in 1929 to join Steyr. Engineer Hans Nibel, who had been with Benz & Cie since 1904 and was the created of the Blitzen Benz speed record car of 1910, was named technical director following Porsches departure.

The new era of Mercedes-Benz cars under the direction of Nibel would feature advanced chassis engineering and a continually evolving powerplant. The first new cars were fitted with a pushrod overhead-valve engine with eight-cylinders and a displacement of 3823cc. They were placed in chassis's that had an all-independent suspension with double-wishbones and coil springs in the front and coil-sprung swing axles at the rear. The Typ 380 engine produced 90 horsepower would prove to be underpowered; a Roots-type double-vane supercharger raised the power 140 which helped considerably in propelling the two-ton cars.

In 1934, a five-liter version of the engine was introduced offering 100/160 brake horsepower. Cars with these engines were dubbed the 500. The supercharged versions were called the 500K ('K' for Kompressor or supercharger). The engines were fitted into chassis that measured 129.5 inches and offered with a range of bodystyles including cabriolets, roadsters and sedans. Total production for the 500Ks totaled 354 over a three year period. 419 of the 5401cc engined 540Ks were produced. A number of coachbuilders were given the opportunity to work their craft on the Typ S, 380/500, and 540 cars such as Saoutchik, Castagna, Murphy Company, Erdmann & Rossi, Glaser, Reutter, and Freestone & Webb.

British based Corisca clothed this example. They were a small company that was created in 1920 by Charles Stammers and his brother-in-law Joseph and Robert Lee. Much of their early work is believed to have involved Bentley.

This Corsica-bodied 500K Drophead Coupe has an older restoration. There are some minor flaws that can be seen upon closer examination. The three-position top shows some signs of its older restoration, as does the rest of the car.

In 2008 this 1936 Mercedes-Benz 500K Three-Position Drophead Coupe was brought to RM Auctions' Vintage Motor Cars of Meadow Brook. It was estimated to sell for $600,000-$750,000. Bidding reached $475,000 but was not enough to satisfy the reserve. The lot was left unsold.

The following year, this Three-Position Drophead Coupe was brought to RM Auctions' Sports & Classics of Monterey. It was estimated to sell for $500,000-$600,000. Bidding reached $425,000 but would again leave unsold.
By Daniel Vaughan | Dec 2009
Touren Wagon with Factory Coachwork
Chassis Num: 113696

The Mercedes-Benz 500K was first shown at the Berlin Motor Show in 1934. It had a supercharged 5-liter, 6-cylinder engine, developing 160 bhp, which was particularly suited to the new Autobahns that were being built in Germany at the time. The car was delivered new in 1935 to a Berlin Government Labor party leader named Rudolf Schmeer.

This car is one in a series of only 10 Open Tourers produced. Very few 500Ks still exist today, and this one has unusual touring style coachwork. This 500K chassis (number 113696) has a rare one-off special phaeton body built by the Mercedes-Benz factory. The car came to the United States in the 1950s and was owned by Brooks Stevens, the talented Industrial and Automotive designer. The car was later owned by Mike Uihlein, Bob Adams, Bill Lassiter and then the Imperial Palace Collection. The car was restored in 1992.
This 1936 Mercedes-Benz 500K Cabriolet B was given its coachwork by the Sindelfingen Body Works factory. The Cabriolet B had seater for four or five, two long doors, and four fully functioning windows. This car is a late example of the series, and has sleeker styling than the earlier Cabriolet Bs.

This Cabriolet B is finished in a duotone paint scheme and features factory-optional chromed wire wheels.

In the 1980s, the car was in Germany; by the 1990s, it was in the United States. In June of 2000, a collector from Holland purchased the car, selling it a few years later to a collector in Ireland, before it was purchased by the current owner in England.

In 2008, this Mercedes-Benz 500K was brought to the Gooding & Company auction held in Pebble Beach, CA. It was estimated to sell for $1,000,000-$1,250,000. The lot was sold for $1,045,000, including buyer's premium.
By Daniel Vaughan | Mar 2009
The 500 denotes the 5-liter engine and the K is for the kompressor or supercharger that was fitted to the sports roadster. The 500K has all around independent suspension with a double wishbone front axle and a double-joint swing axle at the rear, a world first. Consequently it was a more comfortable and better handling car than Mercedes' previous S/SS/SSK generation of roadsters from the 1920s. Most of the 500Ks were bodied at the Mercedes-Benz Sindelfingen factory.
This 500K has had many famous owners. Owned initially by Arturo Lopez Willshaw, an Argentinean multimillionaire, it then passed to Gianni Agnelli, founder of the Museo dell Automobile in Turin and member of the Fiat industrialist family. It was acquired by the Hayashi Collection in Japan in 1982, before a certain Mr. Bernie Ecclestone bought it for his collection. The current owner purchased the car in 2007 and has recently finished its restoration. This unique 500K five-seat Cabriolet is based on the 500K Special Roadster shown at the 1934 Paris Auto Show and is the creation of designer Hermann Ahrens.
The Mercedes-Benz 500K was introduced in 1934 with the 'K' representing a Kompressor which is German for supercharger. In non-aspirated form, the engine produced 100 horsepower. With the adoption of the Kompressor the horsepower jumped to an impressive 160 making them one of the fastest grand touring cars of their time. The vehicles rode on a 116 inch wheelbase.

In 1936 the 540K was introduced which increased power even further. The base version produced 115 horsepower while the supercharged increased horsepower to 180. The engine bay was lengthened and the wheelbase was extended by twelve inches which allowed for more stately and elegant vehicles. Chrome accents were used throughout added to the visual appeal. The vehicles were elegant, powerful, and produced in limited numbers. Production continued until 1940 with only 419 examples being produced.

The Mercedes-Benz were among the most desirable and elegant vehicles of their day. They were constructed of the finest materials available. The craftsmanship is legendary and undeniable excellent. Most of the chassis received coachwork by the Mercedes-Benz in-house coachworks facility named the Sindelfingen Body Works. The others were sent to coachbuilders such as Erdmann & Rossi.

When completed, the vehicles carried a price tag that only few could afford. During World War II many were hidden and protected along with other priceless works-of-art.

Though the 540K models were all built to the same mechanical and chassis configurations, they varied based on their coachwork designs making many unique creations. Configurations varied such as four-seat cabriolets, long-tail roadsters, and high-door luxury styles. The vehicles were tailored to the buyer's requirements and requests.

With production low and craftsmanship at their peak, these vehicles are well sought after in modern times. They continue to win 'Best in Show' and class awards at various concourses throughout the country.
By Daniel Vaughan | Aug 2006
Two new – and very different – Mercedes models were displayed at the Berlin Motor Show in March 1934. One was the 130, Mercedes-Benz's first production car wîth a rear-mounted four-cylinder engine which developed 26 hp from a displacement of 1.3 liters. The other was the 500 K, an imposing, elegant sports car wîth supercharged eight-cylinder engine; wîth the supercharger engaged, it developed 160 hp from a displacement of 5,018 cc.
The 500 K was the successor to the 380 presented only one year earlier, and a descendant of the tremendously powerful, supercharged S, SS, SSK and SSKL sports cars – genuine muscle cars, as we would call them today, and virtually invincible in motor sport.

The first 500 K – 'K' for Kompressor = supercharger, to distinguish it from the 500 sedan without supercharger – had been designed as an elegant two- or four-seater sports car wîth roadster and cabriolet bodies tailored at the Daimler-Benz plant in Sindelfingen. With this model, the company bid farewell to the Roaring Twenties and the Big Four mentioned earlier. The latter had still had extremely firm chassis wîth rigid axles and leaf springs, i.e. hardly any damping at all, and their bodies were plain and above all functional, not to say uncomfortable.

The new supercharged Mercedes sports car appealed to well-heeled buyers because it was not only powerful but also more elegant, more comfortable and easier to handle than its predecessors – features welcomed in particular by the growing number of lady drivers.


Daimler-Benz had laid the foundations for this type of car as early as 1933 by introducing the 380, the first Mercedes-Benz sports car wîth swing axle. It was the first car that pampered its occupants wîth independent wheel suspension; the latter featured a sensational world first, a double-wishbone front axle that combined wîth the double-joint swing axle introduced in the 170 as early as 1931.

In this ground-breaking design, wheel location, springing and damping were for the first time separated from each other, creating a new level of precision in straightline stability. In its essence, this front axle, fitted like the rear axle wîth coil springs, has remained the design model for generations of automobiles throughout the world to this day, and it also featured in the 500 K, of course.

It was the customers' craving for power, however, that prompted the replacement of the 380, not exactly a lame duck wîth its supercharged 140 hp, by the 500 K only one year later. The newcomer's engine generated 160 hp wîth the supercharger engaged; even without the supercharger in action, it still had an impressive output of 100 hp at 3400 rpm. Depending on fuel quality, which varied greatly in those days, the compression ratio was between 1:5.5 and 1:6.5. The fuel was apportioned to the cylinders by a Mercedes-Benz double updraught carburetor. The driver engaged the double-vane Roots supercharger by depressing the accelerator pedal beyond a pressure point.


With the exception of first gear, both the standard four-speed and the optional five-speed transmissions were synchronized. A single-plate dry clutch linked the engine wîth the powertrain which transmitted engine power to the rear wheels. The car rolled along on wire-spoke wheels which were as elegant as they were robust.

All these features combined to permit a top speed of 160 kilometers per hour – a dream for sports cars in that day and age. The penalty was paid in the form of fuel consumption: between 27 and 30 liters were blown through the carburetor on 100 kilometers. The 110-liter tank in the rear gave the car a decent radius of action.

To meet the individual wishes of the demanding customers, three chassis variants were available for the 500 K: two long versions wîth a 3,290 millimeter wheelbase, differing in terms of powertrain and bodywork layout, and a short version wîth 2,980 millimeters.


The long variant, the so-called normal chassis wîth the radiator directly above the front axle, served as the backbone for the four-seater cabriolets 'B' (with four side windows) and 'C' (with two side windows) and, at a later stage, also for touring cars and sedans.

The roadsters, the two-seater cabriolet 'A' (with two side windows) and the ultra-modern, streamlined Motorway Courier, the first car wîth curved side windows and classified by the manufacturer as a sports sedan, were set up on a chassis on which radiator, engine, cockpit and all rearward modules were moved 185 millimeters back from the front axle. This configuration was a concession to the zeitgeist, a small trick that created the visual impression of a particularly long front-end and, therefore, the desired sporting appeal.

The most ravishing model of this species was the two-seater 500 K special roadster launched in 1936, a masterpiece in terms of its styling, wîth inimitably powerful and elegant lines. It has been filling onlookers wîth enthusiasm to this day, reflecting, as it does, the spirit of its day and age as well as the design perfection of the 500 K models. Its price tag – 28,000 Reichsmark – was 6,000 marks above the average price of 'simpler' models. People were able to buy a generously furnished house for that money.


The short-wheelbase chassis was used only for a few two-seaters wîth special bodies. On these models, the radiator was back right above the front axle, and the models carried the designations 500 K sports roadster, sports cabriolet and sports coupe.

The 500 K's chassis complete wîth helical-spindle §teering had been adopted – though in further refined form – from the preceding 380: the new double-wishbone axle wîth coil springs at the front and the double-joint swing axle - complemented by double coil springs and additional transverse balancing spring – at the rear. The vacuum-boosted service brake acted hydraulically on all four wheels, the mechanical parking brake on the rear wheels. The chassis weighed as much as 1,700 kilograms; the complete car tipped the scales at 2,300 kilograms and the permissible gross weight was around 2,700 kilograms.

No matter what version of the 500 K you look at, the elegance of its body sends people into raptures even today: every single one had been given its own, unparalleled personality by the ingenious coachbuilders in Sindelfingen. Only few customers opted for bodywork tailored by independent bodybuilders to their own wishes (the price lists quoted the chassis as individual items), especially since the Sindelfingers rose above themselves in accommodating the customers' special wishes, for instance for individual fender versions, rear-end designs or interior appointments. Within two years, 342 units of the 500 K were produced.


In response to the virtually insatiable craving for performance on the part of well-heeled customers all over the world, the 500 K was replaced in 1936 by the 540 K wîth supercharged 180 hp engine. This model was sold to 319 motoring enthusiasts.

The history of supercharged Mercedes-Benz cars goes back to World War II and has its roots in aeroengine production. Daimler-Motoren-Gesellschaft had introduced mechanical air compressors which supercharged the engines and thereby compensated for the power loss of aeroengines at higher altitudes, ensuring their stable performance.

The first Mercedes models wîth supercharged engines were displayed at the Berlin Motor Show in 1921 – between bicycles wîth auxiliary engines and mini-cars. They caused quite a stir among automotive experts. With the supercharger, an engine booster had been introduced which, from 1926, catapulted Mercedes passenger, sports and racing cars into a new dimension of performance.
Source - Mercedes-Benz
For more information and related vehicles, click
here
120 years of motor sport at Mercedes-Benz take centre stage at the Goodwood Festival of Speed 2014
'Addicted to Winning': at this year's Goodwood Festival of Speed, Mercedes-Benz looks back on some fascinating racing victories of the last 120 years •The unique motor sport heritage of the Mercedes-Benz brand is being celebrated with an exclusive installation by sculptor Gerry Judah •Mercedes-Benz and Gran Turismo®6 jointly celebrate '120 years of motor sport' Stuttgart. – The thrilling victories of the Mercedes-Benz Silver Arrows mark the peaks of the history of motor sport for...[Read more...]
Techno Classica 2014: more than 30 racing cars to celebrate 120 years of Mercedes-Benz motor racing history
•Cars that were the heroes of magical moments put their stamp on this high-powered, most comprehensive show presentation •With more than 30 vehicles, Mercedes-Benz Classic presents motor racing history in all its unique breadth and depth •120 years of Mercedes-Benz motor sport in the focus of the leading international classic motor show 120 years of Mercedes-Benz motor racing history have produced a timeline of extraordinary victories which since 1894 also stand for outstanding innovations ...[Read more...]
Russo and Steele Collector Automobile Auctions Grows 100% in 2013
Russo and Steele adds Newport Beach and Las Vegas Auctions To Its 2013 Schedule Building upon over 13 years of success Russo and Steele is growing by 100% with the addition of two new auction events in 2013. The expansion to Newport Beach and Las Vegas in 2013 is a critical step for the auction company and its business growth. Drew Alcazar, owner of Russo and Steele, stated 'Both Scottsdale and Monterey have matured to what we feel exemplifies the Russo and Steele experience. Addin...[Read more...]
ANTICIPATION BUILDS AS RARE CARS ARE CONSIGNED TO RM'S FLAGSHIP UK SALE
• RM Auctions' annual London sale returns to Battersea Evolution, 31st October, 2012 • Now in its sixth year, the London sale is one of Europe's consistently best performing collector car auctions • Upcoming auction features a magnificent collection of the world's finest motor cars, headlined by an ultra-rare, alloy-bodied 1955 Mercedes-Benz 300SL Gullwing, a competition-bred 1959 Ferrari 250 GT LWB Scaglietti Berlinetta 'Tour de France', and a single-owner collection of 22 automobiles • A fr...[Read more...]
Citroen Shifts Into Racing Gear For 2012 Goodwood Festival Of Speed
•New Citroën Racing driver, Thierry Neuville, will be putting DS3 WRC through its paces on the hill climb & Forest Rally Stage •Hot blooded 256bhp DS4 Racing concept making its UK premiere on the Citroën stand •New Citroën DS5 taking part in the Moving Motor Show Citroën is showcasing the very best of its stylish flair, 'Créative Technologie' and racing pedigree at this year's Goodwood Festival of Speed with the DS3 WRC in action; the UK premiere of DS4 Racing concept and a display of th...[Read more...]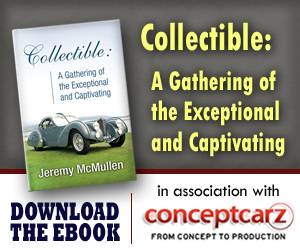 Mercedes-Benz
Monthly Sales Figures
Volume
December 2014
37,297
November 2014
37,110
October 2014
30,733
September 2014
29,523
August 2014
28,958
July 2014
29,406
June 2014
28,707
May 2014
26,617
April 2014
28,281
March 2014
29,316
February 2014
22,609
January 2014
23,892
(More Details)
© 1998-2014. All rights reserved. The material may not be published, broadcast, rewritten, or redistributed.