1937 Lincoln Model K news, pictures, specifications, and information

Tweet
This Model 367-A Judkins 2-window, 5-passenger Berline is a very rare body style with only 47 built new. This car wears a fresh restoration with only test miles since completion. The car is painted in Dalmatian Green and black paint accented by a French gray triple painted pin stripe, wide white walls and great chrome. The interior features brown cloth with original wood accents. There is a clever single rear jump seat that comes out of the divider window bulk head.
There were a total of 17 styles available on the Lincoln Model K for 1937. One of the premier coachbuilders for the series was Willoughby of Utica, New York. Their roots extended to the carriage trade. R.M. Bingham of Rome, New York purchased the nearby Utica Carriage Company in 1897. His son-in-law, Edward Willoughby, was named president of the company. In 1903, Willoughby established a separate company bearing his own name with the purpose of building automobile bodies. By 1910, Edward's son Francis joined him in the company. During the Coolidge and Hoover administration, the Willoughby Company was tasked with creating coachwork for the presidential vehicles. The list of well-known clientele included Mayor Jimmy Walker of New York City, Horace Dodge, Joe Louis and the Rockefellers.

Packard's two best customers were Lincoln and Packard. Other manufacturers that requested their services included Duesenberg, Rolls-Royce, Pierce-Arrow, Cadillac, Marmon, and Wills Ste. Claire.

The company prospered until the Great Depression forced them out of business in 1938.

This 1937 Lincoln Model K Panel Brougham with coachwork by Willoughby was built only to customer order. For the 1931 season, only 15 examples were built. This example is currently in excellent, restored condition. It is painted in black, with a pale yellow faux cane on the rear portion of the body. The chauffeur's compartment is upholstered in black leather. The passenger area is gray broadcloth.

In 2008, this Panel Brougham Model K was offered for sale at the 'Sports & Classics of Monterey' presented by RM Auctions. It was estimated to sell for $250,000 - $350,000 and carried a reserve. A high bid of $150,000 was not enough to satisfy the cars reserve. The lot was left unsold.
By Daniel Vaughan | Jan 2009
The custom coach-building business was in serious decline by the late 1930's. Lincoln Motor Company, through Edsel Ford, kept many of the remaining coach builders in business. Mr. Ford offered 13 of this sport sedan body style from the Willoughby Company for 1937; however only six were sold that year. By the time the last one was sold in 1939, Willoughby, located in Utica, N.Y. had closed its doors.

Willoughby was known for its lavish interior appointments, particularly the woodwork. The inside features wood, including a fold-out writing desk and concealed cabinets and compartments.

The Willoughby sport sedan was one of the most expensive models offered by Lincoln in 1937, selling for approximately $7,000 new. Total Lincoln production for 1937 was only 977.
Convertible Roadster
Coachwork: LeBaron

Henry and Wilford LeLand's Lincoln Motor Company began producing Liberty airplane engines in 1917. Leland decided to enter the automobile production business after the contract for the Liberty engines were fulfilled. The first cars were produced in 1920 but by 1922, after facing financial difficulties, Lincoln was acquired by the Ford Motor Company. Edsel Ford took the helm and saw the need to upgrade the styling of the Lincoln product line. He enlisted the finest American coachbuilders to produce new stylish bodies for the company.

By 1930 Lincoln was well established as a premier luxury automobile manufacturer. They exhibited many special custom bodied cars at the major auto shows. Their popular L Series remained in production until 1930. The L series V-8 engine was upgraded in 1931 to the K Series and starting in 1934 all k's were powered with a 414 cubic-inch V12 engine producing 150 horsepower.

This car is body number 8 of 15 convertible roadsters built by LeBaron in 1937. It was originally sold in Long Island, NY and is believed to be one of only eight to survive. It was purchased by the current owner in 1964 for $600. Thirty-three years later, it started an eight year restoration.
By 1937, sales of the Lincoln K, introduced in 1931, had dwindled as the era of big V12 and V16-powered luxury cars was coming to an end. However, Edsel Ford commissioned custom body builder Willoughby of New York to produce a large, 7-passenger open touring car for their most elite clientele. The result was a sleek 145 inch wheelbase, aluminum bodied phaeton with V-shaped windshield, geometric shaped side vent windows and hidden jump seats. Combined with Lincoln's new integrated, tear drop headlamps, the striking car sold for $5,500.

By 1937, open cars, such as this seven-passenger touring car, were being built in very small numbers. The public's taste had definitely switched to closed cars. And, a declining number of luxury automobiles were being sold as the depression deepened in the United States.

This Lincoln, which features a custom body by the Willoughby Body Co. of Utica, New York, was sold new to the state of California, to be used by its governor as a parade car.

For 1937 only 977 Lincoln Twelves were built and that number was spread over 21 different body styles. The lower-priced Lincoln-Zephyr was keeping the Lincoln name alive.

All Lincoln Twelves were built on the 145-inch wheelbase and were powered by Lincoln's 414 cubic-inch V12 that offered 150 horsepower. Price of this model was approximately $5,550, a hefty sum for 1937.
Henry Leland founded Lincoln Motor Company in 1917. Leland had previously started the Cadillac Motor Car Company in 1903 from the remains of Henry Ford's second failed attempt to start an auto company (Henry's third attempt resulted in the Ford Motor company we know today). Leland's Lincolns were very expensive and well-built, but stodgy in design. Ford Motor acquired Lincoln in 1922 and Edsel Ford, Henry's son, used his natural design instincts to lead Lincoln to build beautiful, luxurious cars. With Ford's backing during the lingering depression, Lincoln was able to continue its focus on the luxury market.

All Lincolns were powered with a 414 cubic-inch V-12 engines producing 150 horsepower. By 1937, sales of the Lincoln K, introduced in 1931, had dwindled as the era of big V-12 and V16-powered luxury cars was coming to an end. LeBaron only built 24 of this model in 1937 and this is one of six known to exist.

The color of this car is the original Canal Gray selected by LeBaron. It is equipped with a radio, rare for this era Lincoln. It is not equipped with side mounts at the direction of Edsel Ford who wished to give the car more gracefully flowing lines. The car was found in pieces in the back of a tired old body shop where a previous owner had the 'vision' to make it into a street rod. A full-restoration was undertaken to the most authentic standards possible.
This seven-passenger Limousine is one of the very few known survivors of 248 built in 1937. This Lincoln has been treated to a restoration and has covered only a few miles since that time. It wears a combination of dark blue and black paint with correct triple pin-striping in a light blue. Its aerodynamic appearance is accented by its unusual side-mounted spares.

The car has its original brown leather interior with grey wool in the rear. The car rides on a 145-inch wheelbase and is powered by an L-head V-12 engine that offers 150 horsepower.
By Daniel Vaughan | Aug 2013
The Lincoln K-Series was a luxury vehicle that was produced until 1942. In 1937, sales of the Lincoln K had dwindled as the era of big V12 and V16-powered luxury cars was coming to an end. However, Edsel Ford commissioned custom body builder Willoughby of New York to produce a large, 7-passenger open touring car for their most elite clientele including industrialists and politicians. One of these is this sleek 145-inch wheelbase, aluminum bodied phaeton with V-shaped windshield, geometric shaped side vent windows and hidden jump seats. Combined with Lincoln's new integrated, tear drop headlamps, the striking car sold for $5,500. This is one of five 7-passenger touring cars known to have been built and was purchased by the State of New York for use as a parade car.
This Lincoln Model K Dietrich Convertible Sedan is powered by a 384 cubic-inch V8 engine and rests on a 145-inch wheelbase. The 1931 Lincolns were among the largest and most luxurious cars of the era. Only 3,600 were built, and many had custom coachwork. Only 65 with this custom Dietrich body were built, and only seven survive today. Its original price was $6,800, which is equivalent to about $106,000 in modern times. This car has only 63,000 original miles and has its original paint, upholstery, chrome and running gear. Only the top and carpets have been replaced.

The current owners first saw this car at the Antique Automobile Club of America's annual Sprint Meet in Granville, Ohio in 1957, when they were returning from their honeymoon. At that time it had only 27,000 miles. They kept track of the car through three subsequent collector car owners and were finally able to buy it in 1999 when it had 52,000 miles.
Becoming a vehicle that was known for luxury, the Lincoln underwent a total transformation in 1931. Re-powered, re-styled, and becoming lower-priced, this entire transformation was done under the censorship of Edsel Ford. The Lincoln Model K replaced the Model L, and only a total of forty five models were ever produced.

With an increased horsepower from 90 to 120, the newly added Stromberg carburetor increased the engine with 384.8 cubic inches. With a price significantly lower than any other Lincolns, the Model K 7-passenger Touring vehicle was used primarily as a limousine. Though at $4,400, the model K still cost ten times the amount of a Ford.

The largest updates were contained in the body style. The wheel base was now increased to 145 inches with a longer hood, and rounded bumpers which now gave it a low and sleek profile. Dual trumpet horns and large bowl-shaped head lights now gave the front a stunning look. Utilized mainly as a limousine, sales were less than half of what they were in the late 1920s due to the Depression.

A reflection of the earlier Ford Model K, the Lincoln K-series was a luxury vehicle line that was produced until 1942. A V12 became standard in 1933, while the original K-Series featured a 385 in³ (6.3 L) V8. The option of ordering a fully custom coachwork was available for customers.

Appearing on a new chassis in 1931, the original Model K had a 145 in (3683 mm) wheelbase. Available as a dual cowl model, factory bodies were a 2 or 4-door phaeton. A derivative of the earlier L-series 60° V8, the 384.8 in³ (6.3 L) engine had a dual downdraft Stromberg carburetors, altered timing upped power to 120 hp (89 kW), and higher compression.

Splitting into two lines in 1932, the Lincoln K-series featured the carryover Model KA and the new V12-powered Model KB. The engine output was pushed to 125 hp (93 kW) while the V8 car reverted to a 136 in (3454 mm) wheelbase. Producing 150 hp (112 kW), the KB featured the marque's new V12, 447.9 in³ (7.3 L) 65° L-head unit. These two new lines featured a new grille with less of a surround, and vent doors rather than vertical louvers on the sides of the hood. Both series also featured a parking light on top of each front fender and 18 inch wire wheels.

The Model KA V8 engine was replaced in 1933 with a new 381.7 in³ (6.3 L) V12. The large KB engine shared very few similarities with this new L-head engine. Only a few minor changes that were readily visible occurred on the 1933 K-series. The return of hood louvers and the deletion of the bar linking the headlights were by far the most obvious updates. The chassis was also revised, along with thermostatic shock absorbers and transmission.

In 1934, the V12 engines were replaced by a single 414 in³ (6.8 L) version of the updated model KA V12. The KA and KB nameplates now denoted the wheelbase only. For this year, the only styling updates included the replacement again of the louvers with doors on the side of the hood, and a body-colored grille surround.
For 1935, the Lincoln line was trimmed down considerable, as all vehicles where simply referred to as the Model K. Putting focus on the lofty over-$4,000 segment, the marque was attempting to improve profitability, though unfortunately limiting sales in the depression devastated US.

The following year, a more modern Lincoln Zephyr was debuted. Costing much less, the Model K's days were considerably numbered. However, despite its high $4700 price-tag, a 7-passenger Model K limousine was the marque's best-selling model for 1936. A new and improved raked windshield and pressed steel wheels were also part of this years update.

Continuing in production for the next five more years, the Model K unfortunately faced a decrease in sales in comparison to the more modern Zephyr and the new flagship Continental which became more appealing to buyers. Though production was mostly ended with the 1939 model year, one final Model K, the 1942 model was a one-off 'Sunshine Special' convertible limousine that was built especially for President Roosevelt.
By Jessica Donaldson
For more information and related vehicles, click
here
HILTON HEAD ISLAND MOTORING FESTIVAL TO FEATURE CARS OF THE RICH & FAMOUS
This year's 'Life' exhibit puts the spotlight on cars with headline heritage HILTON HEAD ISLAND, S.C. – The Hilton Head Island Motoring Festival & Concours d'Elegance, one of the nation's largest and fastest-growing automotive and motorsports enthusiast event weeks, takes a more glamorous approach with its annual 'Life' exhibit and presents Life of the Rich & Famous sponsored by Marriott Vacation Club. Life of the Rich & Famous is the sixth annual 'Life'-themed exhibit on the Fe...[Read more...]
150TH ANNIVERSARY OF HENRY FORD'S BIRTH DECLARED 'HENRY FORD DAY' BY MICHIGAN LEGISLATURE
◾The 150th birthday of Henry Ford – July 30, 2013 – is declared 'Henry Ford Day' in the state of Michigan ◾Celebration honoring Henry Ford's 150th birthday to be held on Saturday, July 27, at Henry and Clara Ford's historic home, Henry Ford Estate/Fair Lane in Dearborn, Mich. ◾Henry Ford Estate Inc., a nonprofit that shares governance with Edsel & Eleanor Ford House, takes ownership of the Dearborn estate DEARBORN, Mich., July 25, 2013 – The enduring impact of Henry Ford and the 150t...[Read more...]
GREG BIFFLE GIVES FORD MOTOR COMPANY 1,000TH NASCAR VICTORY AFTER WINNING AT MICHIGAN INTERNATIONAL SPEEDWAY
◾Ford Motor Company has won 1,000 NASCAR races in the Sprint Cup, Nationwide and Camping World Truck Series combined. ◾Jim Roper won the very first NASCAR-sanctioned stock car race in a Lincoln when he was deemed the winner at Charlotte on June 19, 1949. ◾Ford Motor Company has won 20 manufacturer titles and 13 driver championships in NASCAR's top three series. DEARBORN, MI, (June 16, 2013) – Henry Ford's win over Alexander Winton on Oct. 10, 1901 in what proved to be his only race a...[Read more...]
Edsel Ford's Speedster Stars at 'The Amelia'
Edsel Ford's 'continental car', a custom boattail speedster, will take its rightful place in the Sports Car Class of the 18th annual Amelia Island Concours d'Elegance. In the shape of Edsel's seminal speedster is the genesis of Ford's legendary design department. Edsel Ford was hardly 'a chip off the old block'. The acorn fell well away from the mighty oak that was Henry Ford, founder of the Ford Motor Company. Edsel was not just the President of Ford, he was a car guy to his core. His ta...[Read more...]
Lincoln at Los Angeles Auto Show Press Days: Celebration of Its Past and Future As Brand Rolls Out Its Reinvention
> The brand pays tribute to its heritage today, displaying seven of the most influential Lincoln designs > Thursday sees a display full of the all-new MKZ premium midsize sedan and MKZ Hybrid, the future of Lincoln, on the Lincoln stand > Lincoln launches on Tumblr http://lincolnnow.tumblr.com beginning with the visually stunning classic Lincolns shown on the stand and select images from archives. Continues with an all-new collection of photographs by photographers Jamie Beck and Kevin Burg ...[Read more...]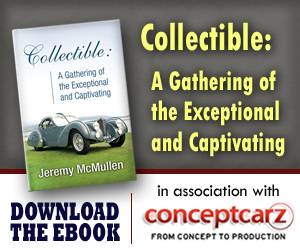 Similarly Priced Vehicles from 1937
Packard 1501 Super Eight ($2,400-$4,865)
Packard 1508 Twelve ($3,900-$5,923)
Packard 1500 Super Eight ($2,300-$5,000)
Pierce Arrow Model 1703 ($5,095-$6,765)
Packard 1507 Twelve ($3,400-$5,725)
Cadillac Series 85 ($2,575-$5,245)
Cadillac Series 75 ($1,445-$12,075)
Packard 1502 Super Eight ($2,580-$5,000)

Average Auction Sale: $98,264
Lincoln
Monthly Sales Figures
Volume
December 2014
9,690
November 2014
8,113
October 2014
8,883
September 2014
7,257
August 2014
8,146
July 2014
7,863
June 2014
7,271
May 2014
8,845
April 2014
6,803
March 2014
8,969
February 2014
6,661
January 2014
5,973
(More Details)
© 1998-2014. All rights reserved. The material may not be published, broadcast, rewritten, or redistributed.