Image credits: © BMW.
2006 BMW Z4 M news, pictures, specifications, and information

Tweet
BMW ÚK has announced details of the latest M car – the new BMW Z4 M Roadster. Three-years after the Z4's launch as the most performance-focussed roadster on the market, BMW M have turned their attentions to the Z4, creating BMW's fastest accelerating open-top. With 343hp equating to 106hp per litre, zero to 62mph acceleration of 5.0 seconds and an electronically limited top speed of 155mph, the new M Roadster is set to re-write the rulebook for performance, agility and dynamism.

The Detroit Auto Show in January 2006 will also see the launch of model updates for the entire BMW Z4 Roadster range. The new Z4 will feature a new engine line-up, new gearbox options, styling enhancements and still the fastest opening fully automatic convertible roof in the world.

Like the current BMW M3 Coupé and Convertible, the new BMW Z4 M Roadster features the five-time International Engine of the Year. The reigning three to four-litre champion delivers 343hp at 7,900rpm and 365Nm of torque at 4,900rpm from its 3,246cc six-cylinder Motorsport engine. The powerplant is mated to a six-speed manual gearbox and BMW M's variable M differential. The result is excellent stability and traction, especially when accelerating out of bends.

Únlike the 'standard' Z4 that uses an electromechanical §teering system, the new Z4 M Roadster uses a hydraulic power assistance system. The 'standard' car also uses Run-flat tyres as opposed to the M Roadster's non-Run-Flat items – both features that M, as a separate division, believes give the car its own 'M' character. These features are reinforced by BMW M's floating compound high-performance braking system, originally conceived for the BMW M3 CSL, resulting in a 62mph to zero stopping distance of just 34 metres.

Visually, the new Z4 M Roadster is differentiated from the 'standard' car by numerous details inside and out. From the front, the lower valance, large air intakes and dual styling lines on the bonnet clearly identify the M car while, at the rear, BMW M's trademark quad-tailpipes and aerodynamic diffuser highlight the car's potential. The M-styling is finished off wîth exclusive M double-spoke 18-inch alloy wheels wîth 225/45ZR18 tyres on the front and 255/40ZR18s on the rear.

The Z4 M Roadster is available in eight exterior colours, wîth three exclusive M colours – Sepang Bronze, Interlagos Blue and Imola Red.

Internally, the familiar Z4 interior is complemented by new leather finishes in Black, Imola Red, Light Sepang Bronze or Sepang Brown and trim strips in Hexagon Aluminium, Black Carbon Leather or Madeira Walnut wood. In front of the driver a bespoke BMW M instrument binnacle featuring a black background wîth white numerals and red needles helps keep the driver in touch wîth vital driving information.

The new BMW Z4 Roadster

Coinciding wîth the launch of the BMW Z4 M Roadster, the entire Z4 Roadster range receives visual and substantial mechanical enhancements.
Engines

Topping the new range is the Z4 3.0si, featuring BMW's innovative magnesium alloy in-line six-cylinder engine. Featuring Valvetronic valve lift and VANOS valve timing, the Z4 3.0si develops 265hp at 6,600rpm and 315Nm of torque at 2,750rpm. These impressive statistics help power the car from zero to 62mph in 5.7 seconds and, if left unchecked, continues to a maximum electronically limited top speed of 155mph. However, these levels of performance aren't at the expense of economy, wîth the 3.0si delivering 32.8mpg over the combined cycle.
Two in-line six-cylinder 2.5-litre variants will be offered – the Z4 2.5si and 2.5i. Based on the same engine, but differentiated by output, the 2.5si offers 218hp and 250Nm of torque from its 2,497cc powerplant. This gives the power to sprint from standstill to 62mph in 6.5 seconds and on to a top speed of 149mph, while still delivering 33.6mpg on the combined cycle. By contrast, the 2.5i delivers 177hp and 230Nm of torque.

The only engine carried over from the out-going range is the four-cylinder Z4 2.0i that was launched in April 2005. Produced at BMW's Hams Hall plant near Coventry, the 1,995cc engine features BMW's Valvetronic and VANOS technologies to develop 150hp at 6,200rpm and 200Nm of torque at 3,600rpm. The lighter weight of this engine helps deliver sharp performance, wîth the Z4 2.0i dispatching the zero to 62mph sprint in 8.2 seconds before hitting a top speed of 137mph.
Transmission

Like the Z4 M Roadster, all new Z4 models come as standard wîth a six-speed gearbox. Alternatively, customers purchasing 2.5si and 3.0si models can specify a six-speed automatic gearbox which, for the first time, features paddles on the rear of the §teering wheel to select the appropriate gear manually.

Sport models

Sport models are available to enhance the 'standard' Z4 line-up, featuring 18-inch M double spoke or optional composite alloy wheel, M Sports seats covered in Active Sports leather upholstery, three-spoke M leather §teering wheel and M Sports suspension. Sport models will add further appeal to those demanding a particularly sporting drive.

Design

At launch in 2003, the BMW Z4 instantly became one of the company's most distinctive designs. This design positioned the car as much more of a driver's car dynamically than the Z3 it replaced. This performance focus remains, wîth subtle enhancements rather than wholesale changes.

From the front, the shoulder line extends all the way to the front air dam rather than stopping at the bonnet edge, a wider air intake dominates the lower valance and the kidney grille receives minor changes. Additionally, the headlights have been re-designed and now include corona light rings as standard on all cars specified wîth Xenon lamps (standard on M Roadster models).

From the side, ÚS-style side reflectors are integrated into the front wheel arches that also house new alloy wheel designs.

From the rear, all-new tail lamps feature Z8-style horizontal light conductor rods and BMW's Brake Force Display braking system while a second spoiler lip adorns the rear air dam. Finally, all Z4 Roadster models feature a new colour choice including Monaco Blue, Flamenco Red, Silver Grey and Deep Green.
Source - BMW Automotive Group
A rear-wheel drive sports vehicle, the BMW Z4 was known as the E85 in roadster form, and E86 in coupe form. Replacing the BMW Z3, production began in 2002. The Z4 was much larger than its predecessor and featured a significantly stiffer chassis. Originally only available as a roadster, in 2006 a coupe version was finally released. Built in Spartanburg, South Carolina, the BMW Z4 has been in production since the 2003 model year. The Z4 is BMW's only two-seat sports car.

The BMW-Z4 was designed by Danish BMW-designer Anders Warming. Warming was later famed with creating the Mille Miglia Concept vehicle with many of the similarities from the Z4. Considered to be one of the more unique sports vehicles currently available, the Z4 features an exquisite inline six-cylinder engine, and fabulous styling. The Z4 is famed for its excellent handling and steering and it counters with a light curb weight.

Available as a roadster with a convertible top or a fixed-roof coupe, the BMW Z4 featured the traditional front-engine/rear-drive layout, an elongated hood (that some consider 'shoe-like' in appearance) and rearward positioning of driver and passenger. To add tension to the Z4's shape, the car showcased an extremely chiseled exterior design.

The original BMW Z4 from 2003 through 2005 was broken down inti either 2.5i or 3.0i. The 3.0i used a 3.0-liter straight six-cylinder engine that achieved 225 hp, while the 2.5i had a 2.5-liter, inline six-cylinder engine that achieved 184hp. Available transmission were a five-speed manual that was standard on the 2.5, a six-speed manual that was standard on the 3.0, a five-speed automatic or a six-speed Sequential Manual Gearbox that was featured on the M3. Only a few small updates were made over these years, but not enough to differentiate one model from another.

Much like the Z3, the Z4 featured a strut type front suspension, while its rear suspension was completely different and was based on that of the E30 BMW 3-Series. The Z4 also featured a much more conventional multi-link suspension, rather than a semi-trailing arm suspension.

The 200 BMW Z4 was available in two trim levels, the 3.0i and 3.0si. The 3.0i featured 17-inch wheels, antilock brakes, power mirror and windows, stability control, manually operated seats and vinyl upholstery. Standard, the 3.0-liter inline six-cylinder engine was rated at 215 hp; the six-speed manual transmission was also standard, while a six-speed automatic is optional. The 3.0si came with 18-inch wheels, several improved interior updates and a 255-hp 3.0-liter inline six. Both trim levels offered a variety of option, these included a Premium package with a power-operated top, and a Sport package that was designed to improve the car's handling capabilities. It added stiffer and lower suspension, larger wheels with run-flat tires, BMW's Vehicle Stability Control system; Dynamic Driving control. The BMW Z4 coupe is only available in the 3.0si trim.
The Sport package isn't needed though for a rewardable driving experience, the BMW Z4 offers that no matter what. The coupe had an advantage over the roadster in the terms of handling because of its additional body rigidity.

A choice of four straight-six engines were available on the BMW Z4, the 2.2 L, 2.5 L, 3.0 L and 3.2 L, all are variants of the BMW M54 engine. A 2.0 L straight-4 engine was available in the European market. Not available in the U.S. the 2.2 L, 170 bhp version could achieve 100 km/h in 7.7 seconds. The 2.5 L engine could achieve 192 bhp at 6,000 rpm. With a manual transmission, it is rated at 6.8 seconds at 62 mph. Weighing 2,932 lbs with a manual transmission is 66lbs lighter than the 3.0 L version. The 3.0 L was capable of 231 bhp at 5,900 rpm and its straight six could achieve a 62 mph in just 5.9 seconds. The 3.2 L reached 330 bhp at 7,900 rpm and had 262 lb/ft of torque at 4,900 rpm.

A Bangle-designed concept coupe version of the Z4 was introduced at the Frankfurt Motor Show in 2005. A company announcement was made on November 22, 2005 that the coupe would be available for delivery in the U.S. by June 2006, along with the return of the M Coupe. On April 4, 2006, production began at the Spartanburg, SC BMW plant, and the production vehicles were unveiled at the New York Auto Show in April 2006.

The BMW Z4 was also available in an M-powered version. This was the most powerful car of the Z4 lineup and it featured a naturally aspirated, inline six cylinder engine that was used in the third generation of the M3. The Z4 M produced 340 bhp at 7,900 rpm and 270 lb/ft of torque. With a top speed of 250 km/h, the M could achieve 0-100 km/h in just five seconds. The M Roadster also shares its 6-speed Getrag 217 manual gearbox with the M3.

For 2006, the Z4 was extensively updated and because of this, all models from '06 on were even more improved and a better choice for buyers. BMW installed its new N52 I-6 engines in all of the Z4 line. Mid-year in 2006 BMW released the coupe body steel, both the 215-hp and 255-hp engines, and the six-speed automatic. The N52 featured a magnesium block construction which consisted of an aluminum interior for the cylinders, along with an outer magnesium block.

To achieve increased performance, this engine featured BMW's Valvetronic variable valve timing system, which is incredibly more powerful through the middle of the rev range, and also improved handling and turn-in due to the decreased weight over the nose of the car. Other updates included a retuned standard suspension that improved ride quality, a higher final-drive ratio that only improved acceleration, additional braking functionality for the stability control system, new wheel designs, minor interior trim revisions and updated front and rear styling. The brakes size was also increased on the 3.0si models for 2006.

The Z4 3.0i Roadster released in 2008, when equipped with the optional Sport package, came complete with wheels very similar to the original Z4 Coupe concept vehicle.

According to the Auto Press, the 2008 BMW Z4 ranks 7 out of 8 Luxury Sports Cars, this analysis is ranked on 24 published reviews and test drives, along with an extensive review of reliability and safety data. The '08 Z4 3.0si was a two-seat hatchback coupe that came with a 3.0-liter inline six-cylinder engine and a manual transmission. Automatic transmission is optional, and the Z4 was also available as a convertible.

On August 27 2008, the Z4 line ended its production in North America at its Spartanburg, SC plant. Production has been shifted to the Regensburg, Germany plant for the its next-generation model, the E89.
By Jessica Donaldson
For more information and related vehicles, click
here
THE WAIT IS ALMOST OVER! DEALER ORDER BANKS NOW OPEN FOR ALL-NEW 2015 FORD MUSTANG
◾Ford dealers can now begin placing orders for 2015 Mustang fastback ◾2015 Mustang fastback includes many new standard features such as fully independent suspension, push-button start, next-generation SYNC® AppLink™and a choice of three powerful engines ◾All-new Mustang EcoBoost® and Mustang GT available with 50 Years Appearance Package For Ford Mustang fans everywhere, today they are one big step closer to experiencing the next generation as Ford has begun accepting dealer orders for the 2...[Read more...]
VOLKSWAGEN ANNOUNCES PRICING OF 2015 GOLF MODELS, STARTING AT $17,995
The seventh-generation version of VW's worldwide best seller offers more space, less weight, and increased efficiency at an even better value ◾Pricing starts at $17,995 for the two-door Golf Launch Edition model with manual transmission ◾New TDI® S model reduces Clean Diesel entry pricing by more than $3,000 ◾New available technology including Forward Collision Warning and Automatic Post-Collision Braking System ◾Room for five with a larger trunk than any midsize sedan ◾New 1.8-liter TSI® e...[Read more...]
BMW X4 SPORTS ACTIVITY COUPE AND M4 CONVERTIBLE MAKE WORLD DEBUT AT 2014 NEW YORK INTERNATIONAL AUTO SHOW
◾New BMW 4 Series Gran Coupe and BMW ALPINA B6 xDrive Gran Coupe to make North American debuts ◾Updated BMW X3 Sports Activity Vehicle also makes North American debut including first BMW Advanced Diesel X3 model for the US ◾BMW Concept X5 eDrive showcases new dimension of BMW EfficientDynamics technology Woodcliff Lake, NJ – April 3, 2014 6:00pm EDT/3:00pm PDT. . . The all-new BMW X4 Sports Activity Coupe as well as the BMW M4 Convertible make their world debuts at the 2014 New Yor...[Read more...]
BMW CELEBRATES ITS PAST, PRESENT AND FUTURE DURING PEBBLE BEACH CONCOURS AND ROLEX MONTEREY MOTORSPORTS REUNION WEEKEND
◾Never before seen concept from BMW M GmbH debuts at The Quail: A Motorsports Gathering ◾BMW Pininfarina Gran Lusso Coupé makes North American debut at Pebble Beach Concours d'Elegance ◾New BMW 428i Coupe to be display and offered as raffle prize at Pebble Beach Concours d'Elegance ◾BMW 3.0 CSL and BMW M1 to race at Rolex Monterey Motorsports Reunion ◾BMW 507 to be featured at Pebble Beach Concours d'Elegance Woodcliff Lake, NJ – August 15, 2013… On the occasion of the annual car...[Read more...]
BMW ANNOUNCES PRICING FOR ALL-NEW X5 SPORTS ACTIVITY VEHICLE
Woodcliff Lake, NJ – June 24th, 2013 … It isn't often that an automobile manufacturer gets to launch an entirely new vehicle segment, but that's exactly what BMW did in 1999 when it introduced the world's first Sports Activity Vehicle – the BMW X5. Two generations and some 1.3 million vehicles later, the BMW X5 is set to enter its third generation. As its predecessors have done before, the all-new 3rd generation X5 will again set new standards for luxury, versatility and – because it is a BMW f...[Read more...]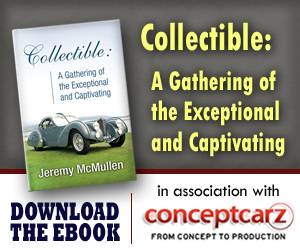 BMW
Monthly Sales Figures
Volume
December 2014
41,526
November 2014
31,019
October 2014
30,602
September 2014
25,586
August 2014
27,214
July 2014
26,409
June 2014
30,201
May 2014
29,602
April 2014
25,202
March 2014
32,107
February 2014
22,017
January 2014
18,253
(More Details)
© 1998-2014. All rights reserved. The material may not be published, broadcast, rewritten, or redistributed.