Image credits: © GMC. GM Corp
2005 GMC C4500 news, pictures, specifications, and information

Tweet
Introduced during the 2005 model year, the GMC TopKick C4500/C5500 pickup by Monroe Truck Equipment is the ideal vehicle for those who appreciate the head-turning effects of a specially upfitted medium duty truck. For 2006, this vehicle delivers more torque, smoother shifts, a higher-rated front axle and available exhaust brake on 4x4 models, and improved comfort for three-passenger seating in Regular Cab models.
'Anyone who demands a distinctive, spacious and stylish vehicle will feel at home behind the wheel of the GMC TopKick C4500/C5500 pickup by Monroe Truck Equipment. It's the epitome of living large,' said Ross Hendrix, General Motors director of marketing for commercial trucks and vans.

While the GMC TopKick pickup is perfect for towing such large items as fifth-wheel campers, horse trailers, boats and other recreational equipment, a growing number of consumers are buying the trucks to haul friends and families – or, sometimes, just themselves.

Impressive torque from the Duramax 6600

In medium duty trucks, power and torque are the name of the game, and GMC TopKick medium duty trucks deliver plenty of both. For 2006, the available Duramax 6600 V-8 turbodiesel delivers two impressive torque ratings: 520 lb.-ft. or 605 lb.-ft. (705 or 820 Nm) – both at a very low 1600 rpm.

'Torque is an important barometer of vehicle performance – especially in medium duty trucks. Our customers will definitely appreciate the additional torque rating from the Duramax 6600, especially when the vehicles are loaded. They will see that having 605 lb.-ft. of torque at their disposal will result in improved launch performance and improved performance up steep grades,' said Elliott Benson, marketing manager, TopKick C4500.

The standard engine on these vehicles is the Vortec 8100 8.1L V-8. It delivers 325 horsepower (242 kw) at 4000 rpm and 450 lb.-ft. (610 Nm) of torque at 2800 rpm.

To enable engine power to be optimized for various operating conditions, the TopKick C4500/C5500 pickup by Monroe Truck Equipment features electronic throttle control. It permits throttle progression to be optimized, giving these medium duty trucks outstanding throttle control for slow-speed parking lot maneuvers, as well as an immediate response when power is demanded under the most rugged on- and off-road conditions.

Both engines are mated to an Allison 1000 five-speed automatic transmission that for 2006 adds Gen IV controls, resulting in smoother shifts.

4x4 model improved

All 4x4 C4500 and C5500 models feature the new 8,000-lb. front axle rating as standard equipment for 2006 – that's an additional 1,000 pounds (454 kg) of load-carrying capacity versus the base axle of the previous year. The additional load-carrying capacity will be of particular benefit to crew cab owners and snowplow users, where front axle loading can be higher.

For 2006, these 4x4 models also offer an exhaust brake option, an especially important feature to customers operating their medium duty trucks in mountainous regions. The exhaust brake provides deceleration or speed control without using the service brakes, preventing excessive brake wear or brake overheating during long mountain descents. The exhaust brake also provides additional control during deceleration and braking on flat roads. With GVWRs for medium duty trucks ranging 17,500-19,500 pounds, the exhaust brake delivers enhanced braking and reduced maintenance costs.

Two-person seat available

A two-person passenger seat option is available in these special TopKick pickup trucks. The new two-person seat option provides greater interior roominess for a center passenger. The seat is available in gray cloth or vinyl and features fixed seatbacks. To make room for the seat, the center console and cupholder have been removed and the cigarette lighter option is no longer available. The current seat designs remain available, including single driver and passenger bucket seats, a two-person passenger seat wîth fold down center console for a driver's workstation and driver and passenger air suspension seats that feature additional leg room and an in-board arm rest for the 2006 model year.

Big pickup, tight turning diameter

Class-leading attributes of the GMC TopKick pickup begin wîth its maneuverability. Its wider front track permits up to a 53-degree wheel cut on 4x2 models, resulting in a turning diameter as tight as 38.4 feet. In addition, TopKick's sloped-hood design and large windshield provide outstanding visibility for safety and a better view of the job site.

The net result is the ability to see objects on the ground as close as 13.8 feet in front of the truck (as measured from the front bumper), giving TopKick a 13-foot sight advantage over comparable competitive models (with their average of 26.8 feet). That's even better than the forward visibility measurements of many compact pickup trucks.

Further enhancing visibility in the Monroe-upfitted TopKick pickup is a rear-view camera mounted at the roofline above the pickup bed or above the Class 5 trailer hitch. The camera is especially handy when hitching a trailer or during challenging backups in tight spots, such as launching a boat.

Best-in-class ride and handling and world-class braking capabilities round out the attributes of the GMC TopKick pickup by Monroe Truck Equipment.
Source - General Motors Corp
CHRYSLER GROUP'S 3.0-LITER ECODIESEL V-6, 6.2-LITER HEMI® HELLCAT V-8 AMONG WARD'S 10 BEST ENGINES FOR 2015
◾3.0-liter EcoDiesel V-6 named one of Ward's 10 Best Engines for second straight year; lone diesel on 2015 list ◾New 707-horsepower supercharged 6.2-liter HEMI® Hellcat V-8 most powerful engine ever honored by WardsAuto ◾Fifth consecutive year Chrysler Group is represented among Ward's 10 Best; second consecutive year of multiple honors ◾EcoDiesel delivers best-in-class 28-mpg highway fuel economy in acclaimed 2015 Ram 1500 pickup; contributes to unsurpassed-in-its-class towing performance by...[Read more...]
FOUR ENGINES, FOUR DOORS, EIGHT-SPEEDS AND UP TO A WORLD-LEADING 204 MPH: DODGE ANNOUNCES PRICING FOR CHARGER LINEUP
Dodge unleashes the Quickest, Fastest and Most Powerful Sedan in the world, along with the most capable and technologically advanced Charger lineup ever with a starting U.S. Manufacturer's Suggested Retail Price (MSRP) of $27,995 ◾The Dodge and SRT brands take America's only four-door muscle car and offer the most comprehensive sedan lineup ever, loaded with even more performance, technology and world-class hardware: ◾As the most-equipped entry Charger model ever, the new Charger SE model i...[Read more...]
2014 E250 BlueTEC Sedan Gets 45 MPG EPA Highway Rating
Class-Leading Fuel Economy and Powertrain The newest Mercedes-Benz E-Class - the 2014 E250 BlueTEC sedan - has achieved an impressive estimated EPA rating of 45 miles per gallon on the highway and 28 mpg around town. The first diesel E-Class to be available with 4MATIC achieves best-in-class fuel efficiency for a midsize luxury sedan and for the entire industry in the same size range. When equipped with optional 4MATIC all-wheel drive, its fuel mileage numbers are still an impressive 42 ...[Read more...]
Chrysler Group LLC Reports February 2013 U.S. Sales Increased 4 Percent; Best February Sales in Five Years
• Best February sales since 2008
• 35th-consecutive month of year-over-year sales gains
• Dodge, Ram Truck, and FIAT brands each post sales increases in February compared with same month a year ago
- Dodge brand sales increase 30 percent; best February sales since 2007 and largest year-over-year percentage increase of any Chrysler Group brand - Dodge Dart sales increase 8 percent month over month; best sales month since June launch last year - Dodge Dart, Ram 1500,...[Read more...]
All-new Dodge Dart and Chrysler 300 Luxury Series Named to 'Wards 10 Best Interiors' List for 2012
• New 2013 Dodge Dart built with materials and precision craftsmanship typically found in more expensive vehicle segments
• High-tech, unseen-in-the-segment features available on the Dart include class-exclusive customizable 7-inch gauge cluster, 8.4-inch Uconnect® touchscreen, heated steering wheel and illuminated floating island bezel in the instrument panel
• All-new Chrysler 300 Luxury Series sedan is the most luxurious and fuel-efficient Chrysler vehicle ever
• ...[Read more...]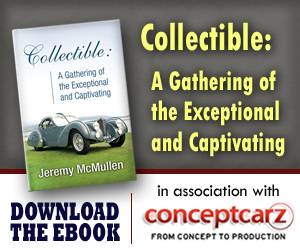 GMC
Monthly Sales Figures
Volume
December 2014
53,038
November 2014
43,854
October 2014
38,540
September 2014
38,269
August 2014
47,700
July 2014
48,081
June 2014
43,550
May 2014
45,039
April 2014
39,314
March 2014
41,173
February 2014
35,562
January 2014
27,733
(More Details)
© 1998-2014. All rights reserved. The material may not be published, broadcast, rewritten, or redistributed.