Image credits: © Mitsubishi.
2005 Mitsubishi L200 news, pictures, specifications, and information

Tweet
Today, Mitsubishi Motors Europe previews its all-new L200, a striking Dakar inspired one-tonne pickup truck, to be launched in Europe during the first half of 2006. Aiming at + 35,000 sales a year in average in Europe, the all-new L200 represents Mitsubishi Motors´ take at a contemporary European one-tonne pickup: crossing over the rugged attributes of a pickup truck wîth the expected design, comfort and safety features of a modern SÚV, it will offer a format well suited to a crowded and demanding European environment, including:

- Stunning concept car / Dakar-winning Pajero Evo inspired design,
- Right size (500 cm x 180 cm for the Double Cab),
- Spacious cabin wîth a 215,3 cm class leading interior length (Double Cab),
- Permanent 'Super Select' 4-wheel drive system, unique in the pick-up §egmènt*,
- Active stability and traction control systems, unique in the pick-up §egmènt*,
- 5.9 m class-leading turning circle,
- Euro-4 compliant Diesel engine,
- 4-star Euro-NCAP target rating,
- Choice of 3 body types: single, club and 4-door double cab,
- Passenger car-like accommodation and comfort for rear passengers (backrest angle, cup holders integrated in the centre arm rest, etc,…) wîth unique features (retractable rear power window, etc,..)
The heir of sixty years of pickups and seventy years of 4x4 technology at Mitsubishi, the new L200 will build on the success of its predecessor:
- European pickup market leader
- Over 340,000 L200s sold in Europe since 1996 (current generation)
- Over 700,000 units exported out of Thailand since 1988
- FIA Cross Country Rally World Cup Winner in 2003

The new L200 will be unveiled in Europe at the Bologna Motor Show, on December 1st, 2005.

* Availability according to grades and markets

Sixty years of Mitsubishi pickup heritage

Whilst the 'civilian' usage of pickups is fairly recent in Europe, L200´s customers will benefit from the decades of expertise Mitsubishi Motors enjoyed when it started the development of their new pickup truck.

Indeed, it is the success of modest vehicles like the 1946 Mizushima – a rudimentary small three wheel 0.4-ton truck developed by the Mizushima Motor Vehicle Works – or even more clearly, the 1959 Leo – the first Mitsubishi to wear today´s triangle-shaped front grille - that eventually laid the foundation for Mitsubishi´s successful entry into the passenger car market.

Distant cousins like the tough 2-ton Jupiter Juniors also helped building Mitsubishi pickup trucks´ reputation until the arrival first in 1967 of the 0.6-ton Colt Pickup and finally, of the first 1-tonne L200 in 1978.

Nearly 30 years and 3 generations later, the Mitsubishi L200 remains one of the most popular pickups outside of the ÚS, where its newly launched mid-size sibling – the ÚS-only 2006 Raider – will meet the specific demands of the American customers.

A European take

Rich wîth such experience and market leadership – especially in Europe - Mitsubishi Motors engineers and designers took the view that the 4th generation L200 shall fit real-life market environment even better, whilst taking the passion one step further.

In other words, European pickup drivers may dream about the American wide open spaces so often associated wîth pickups, but fall for a more compact, technologically more sophisticated and more user-friendly truck, all combined wîth the ruggedness and feeling of adventure of Mitsubishi Motors´ unparalleled Dakar experience.

With the European pickup market foreseen to remain stable over the next years (110,000 units in 2004 / 0.7% to 120,000 units in 2010) but generating high revenues for their manufacturers, what is a lifestyle choice for customers has turned into a strategic choice for manufacturers*. More so for Mitsubishi Motors Europe whose L200 accounted for 16.4% of its CY 2004 sales and nearly 18% of its 2004 FY revenue.

* Essentially Mitsubishi Motors, Nissan and Toyota

Race-bred styling

L200 belongs to the line of authentic 4x4s that established the Mitsubishi Motors name in Europe. It is no surprise then that it owes much of its design inspiration to the most stunning of all, the 2002 Pajero Evo 2+2 concept / Pajero Evolution racer.

Typical of Mitsubishi Motors design strategy, this approach already gave birth to New Colt (from the 2001 CZ2 concept), to Grandis (from both the 2001 CZ3 Tarmac and Space Liner concepts) or to 'i' (from the 2003 'i' concept), as it will lead to an all-new 2007 C-§egmènt sedan (from the 2005 Concept-Sportback).

Highly acclaimed both at motor shows and in the desert, Pajero Evo remains a powerfully, coherent and honest design statement. As such, it provides the new L200 wîth a long-lasting and genuine identity, true to its roots and devoid of any design trick.

L200´s nearly identical sharp lines, Mitsubishi 'Mount Fuji' grille and firm stance remains clearly visible, but adapted to production, regulations and real-life driving conditions. Such is the reason for a more rounded edge of the bonnet in order to provide L200´s driver wîth an unobstructed view of the road. It also contributes to L200´s lowest Cd in its §egmènt (0.46 to 0.51 according to versions, vs. 0.58 for the current L200) for lower fuel consumption and lower wind noise level.

With 30% of current L200 owners mentioning design as their first reason for purchase, MMC designers also approached the pickup concept wîth fresh eyes. Even more than wîth the outgoing truck, they turned the bed into a bold styling feature, fully integrated in the overall design theme - instead of a mere box - through a dramatic body/bed split line, matching the curved window line.

Driving machine

Whilst L200´s dimensions (500 cm x 180 cm for Double Cab) are well suited to a European environment (narrower roads, crowded cities, tight parking), Mitsubishi Motors´ new truck will prove a comfortable place to sit in for its occupants wîth for instance, the longest cabin length of the §egmènt (215,3 cm / Double Cab for instance). Consistent wîth this approach, L200´s drivers will appreciate, amongst other:

- the 5.9 m class-leading turning circle,
- the fast panoramic windshield positioned away from the instrument panel, for a more relaxing cab forward-like driving position,
- the good all-around visibility provided by this windshield and by a low beltline,
- the no non-sense transfer case lever (with shift-on-the-fly capabilities), as opposed to the currently fashionable rotating switch.

Passengers will also benefit from L200´s architecture wîth car-like accommodation for the rear seat (25° backrest angle on the Double Cab, etc,…) and unique features (retractable rear power window, etc,..). They will also appreciate the piece of mind offered by its 4-star Euro-NCAP design.

On the move, the new L200 will also add a high level of active safety to the one-tonne pickup equation, with:
- Active stability & traction control systems* wîth ABS,
- Pajero**-like full-time 'Super Select' 4-wheel drive system*, a feature unique in this §egmènt, which allows the driver to drive in 4wheel drive in all circumstances w/o being confronted wîth excessive wear.
- New double A-arm independent front suspension wîth coil springs, for better on/off road stability.

In parallel, the new L200 will offer a more powerful - and now wîth Direct injection and Common Rail technologies - 2.5 Diesel engine:
- With 100kW / 136 ps @ 4,000 rpm, 314 Nm @ 2,000 rpm and a competitive 13.8kg/ps weight/power ratio*** it will offer a level of performance right at the heart of the §egmènt****.
- It will also be the only Euro-4 compliant Diesel engine in its class, either mated to a 5 speed manual gearbox or to an electronically controlled 4-speed gearbox.
- Its target fuel consumption is set to be the lowest in the §egmènt,
- Lastly, its service interval is now every 20,000 km.
* Availability according to grade and market.
** Shogun in the ÚK / Montero in Spain
*** All data subject to final homologation
**** Toyota HiLux: 102 ps / Nissan Navarra: 174 ps

Workhorse

A dual purpose vehicle by definition, Mitsubishi Motors´ new L200 does continue the tradition established since the first L200 in 1978, that of a well designed AND tough vehicle for both work and leisure activities, on-road and off-road:

- Choice of Single Cab (unique in the §egmènt), Club Cab and Double Cab,
- Competitive bed length (respectively: 222 cm, 181 cm and 132 cm) within the compact exterior dimensions / best interior length proportions set in the original product brief,
- 1-tonne payload capacity*,
- 2.7 tons of towing capacity,

* Data according to markets

- Totally redesigned hydro-formed frame for maximum rigidity,
- Tough rear solid axle wîth multi-stage leaf springs to ensure maximum loading capacity,
- Euro palette fits in bed of all three cab types,
- Double walled galvanized cargo bed,
- Tailgate can be lowered 180 degrees (according to variant)
- Load Sensing Proportioning Valve (LSPV) for secure braking,
- 12 year anti-corrosion

Built in Thailand - where all 1-tonne Mitsubishi pickup trucks are produced for world markets by Mitsubishi Motors (Thailand) Co., Ltd - the all-new Mitsubishi L200 will be one of the 7 new vehicles to be launched by MMC in Europe over the next 3 years.
Source - Mitsubishi Motors
KIA NIRO CONCEPT MAKES U.S. DEBUT AT 2014 CHICAGO AUTO SHOW
Cutting-Edge Urban Hybrid Vehicle Shows Off Kia's Ambitious Vision of a Lifestyle City Car •Niro's B-segment design is futuristic, upscale and performance-inspired •Hybrid electric drive intended to give Niro four-wheel drive capabilities when needed CHICAGO, Feb. 6, 2014 – Kia's dramatic and modern Niro urban lifestyle concept vehicle, which was unveiled last September at the Frankfurt Motor Show, today made its U.S. debut at the 2014 Chicago Auto Show. The Niro hints at a ...[Read more...]
VOLKSWAGEN ANNOUNCES PRICING OF BEETLE AND BEETLE CONVERTIBLE 1.8T MODELS
Jan 22, 2014 New models gain significant fuel economy improvements over outgoing 2.5-liter Beetle • Beetle 1.8T priced from $20,295 • Beetle Convertible 1.8T base price is $25,170 • Coupe gains 4 mpg on EPA estimated highway fuel economy over outgoing 2.5 automatic transmission model • Convertible gains 5 mpg on highway cycle, or 19 percent improvement Washington, D.C. – Having launched the new EA888 1.8-liter turbocharged and direct-injection TSI® engine in the Jetta and ...[Read more...]
A GREAT HONOR FOR VOLKSWAGEN IN TOKYO: THE GOLF IS NOW 'CAR OF THE YEAR' IN JAPAN AS WELL
• The Golf is the first imported car to win Japan's top award
• Germany's No. 1 scores 504 out of 600 points - a new record
Wolfsburg / Tokyo - The Golf is 'Car of the Year 2013/14' in Japan. Thus, for the first time in the 34-year history of this prestigious award a foreign car has beaten the local competition. Particularly impressive was the score awarded by the 60-strong jury to the latest generation Golf, which has been available in Japan only since 25th June: 50...[Read more...]
VOLKSWAGEN ANNOUNCES PRICING OF PASSAT 1.8T MODELS, CELEBRATES TURBO DIRECT-INJECTION ENGINE LEADERSHIP
Passat 1.8T priced from $20,895 for S model: gains 3 mpg on EPA highway estimated fuel economy over outgoing 2.5 model Herndon, VA - Having launched the new EA888 1.8-liter turbocharged and direct-injection TSI® engine in the Jetta lineup and in the Passat 1.8T SEL Premium, Volkswagen of America has announced pricing for the remainder of the Passat 1.8T lineup—the 1.8T S, 1.8T Wolfsburg Edition, 1.8T SE, 1.8T SE with Sunroof, and 1.8T SE with Sunroof and Navigation. The ba...[Read more...]
Land Rover Celebrates 65 Years Of Technology And Innovation
SIXTY-FIVE YEARS OF LAND ROVER From our earliest days, the desire to create a vehicle that will tackle any terrain has made Land Rover famous around the world. Over the past 65 years, the Land Rover family has grown into the highly respected range of vehicles that are sold in record numbers today. As Land Rover continues to go from strength to strength, we thought it was time to look back at the milestones in our history that have got us here. The last 65 years have been an adventure. ...[Read more...]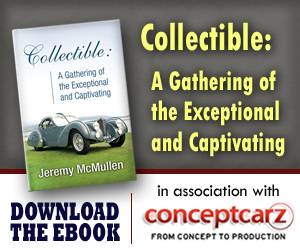 Mitsubishi
Monthly Sales Figures
Volume
November 2014
6,534
October 2014
6,199
September 2014
5,558
August 2014
6,786
July 2014
6,349
June 2014
6,021
May 2014
7,269
April 2014
6,542
March 2014
8,996
February 2014
5,977
January 2014
4,867
December 2013
6,423
(More Details)
© 1998-2014. All rights reserved. The material may not be published, broadcast, rewritten, or redistributed.