1974 Volkswagen Type 181 Thing news, pictures, specifications, and information

Tweet
The Volkswagen Type 181 was designed as a forestry/military vehicle to be used in Europe, mainly the German Army. It was built in Europe from 1969 through 1971 after which, Mexico began producing the vehicle. In Mexico it was called 'Safari'. Pontiac had a station-wagon in the mid 1950's named 'Safari', so Volkswagen was unable to use that name in the US market. So the decision was made to label the vehicle, 'The Thing'.
The Thing was a front engine, rear-wheel drive vehicle based loosly on the platform of the Beetle. With its four doors it appeared to be much larger than a Volkswagen Beetle, however, it was only a few inches wider and weighed about the same.

A Volkswagen air-cooled, 1.6 liter flat-four provided 46 horsepower and 70 foot-pounds of torque. It was capable of achieving a top speed of around 70 miles per hour.

In 1974, Volkswagen introduced the 'Acapulco' Thing. It was basically stock, had blue and white paint, running boards, a few trim changes, a Surry top and either a soft top or a hard top.

The doors were able to be removed; no tools were necessary. The top was convertible with a fiberglass hard top available as optional equipment. With a price tag of around $3,000, it was close to one-thousand dollars more than a Volkswagen Beetle; a high price to pay for a SUV with modest horsepower and no four-wheel drive. Its ultimate demise was its inability to meet U.S. governmnet crash test standards for 'passenger cars' in 1975. It was able to avoid those requirements by being classified as a 'Multi-Purpose Vehicle' in 1973 and 1974.

In 1975 production ceased after about 25,000 examples were produced.
By Daniel Vaughan | Nov 2005
The Volkswagen Thing was produced from 1968 through 1980. They were imported into the United States for the 1973 and 1974 model years only.

This example is fitted with a 1915cc four-cylinder engine delivering 120 horsepower. It has dual Dellorto 52 carburetors and new C/V axles and new headers by Kymco.
By Daniel Vaughan | Feb 2012
MERCEDES-BENZ 2014 G63 AMG: THE ULTIMATE G-CLASS
The latest technology for the AMG off-road icon: the new 2014 G63 AMG impresses with a state-of-the-art powertrain, expressive new design and improved efficiency. All this is largely attributable to the AMG 5.5-liter V8 biturbo engine delivering 536 hp and the AMG SPEEDSHIFT PLUS 7-speed automatic transmission. Every new AMG high-performance vehicle offers an outstanding mix of 'more power from less fuel' – and the G63 AMG is no exception. The 'strong man' in the AMG model range has been furt...[Read more...]
Porsche Unveils New Look For Muffler Man Landmark, Site Of North America's First Porsche Experience Center
LOS ANGELES, Oct. 15, 2013 - After breaking ground on the Porsche Experience Center in August, Porsche Cars North America (PCNA) is making progress on the 53-acre facility located in Carson, Calif. The Center will overlook the Porsche Test Track, which offers drivers a variety of track configurations and surface conditions on which Porsche road cars can be studied, along with the human performance of the drivers themselves. To celebrate the construction progress, yesterday Porsche unve...[Read more...]
Shelby Performance Parts Introduces Wide Body Kits For 2005-2009 Mustang
Shelby Performance Parts (SPP), a division of Shelby American, a wholly owned subsidiary of Carroll Shelby International Inc. (CSBI.PK), is now offering the highly sought-after Shelby Wide Body Kit for 2005-2009 Mustang and Shelby models. The Shelby Wide Body package was unveiled on the 2013 Shelby GT500 Super Snake at the North American International Auto Show in Detroit this January, and is now available through SPP, giving customers the option to buy the kit and have it installed by a local s...[Read more...]
Norra Names Mark Mcmillin Grand Marshal For 2013 General Tire Mexican 1000
Legendary Baja racing champion and San Diego-based homebuilder Mark McMillin has been named by the National Off Road Racing Association (NORRA) as the honorary Grand Marshal for this year's upcoming General Tire NORRA Mexican 1000. The unique fourth annual on and off-road rally is set to kick off this Saturday, April 27th in Mexicali, Baja, Mexico and will conclude at lands-end in San Jose Del Cabo on May 1. Mark McMillin's Grand Marshal role places him in an elite group of previous icons ...[Read more...]
Auctions America By RM's Spring Carlisle Auction Kicks off 2012 Northeastern U.S. Collector Car Season
Auctions America by RM will return to the Carlisle Expo Center in Carlisle, Pennsylvania, on April 26-27, 2012, to kick off the collector car season for the Northeastern U.S. with its Spring Carlisle auction. Featuring nearly 300 American hot rods, muscle cars, classics and memorabilia during its two-day sale, the Spring Carlisle auction is held in conjunction with the Spring Carlisle Collector Car Swap Meet & Corral (April 25-29), hosted each year by Carlisle Events. The auction is one of se...[Read more...]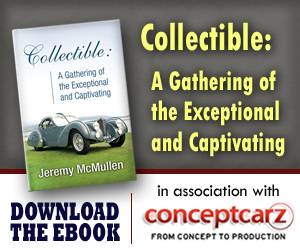 Volkswagen
Monthly Sales Figures
Volume
March 2014
36,717
February 2014
27,112
January 2014
23,494
December 2013
34,015
November 2013
30,727
October 2013
28,129
October 2013
28,129
September 2013
31,920
August 2013
40,342
July 2013
35,779
June 2013
36,957
May 2013
38,013
(More Details)
© 1998-2014. All rights reserved. The material may not be published, broadcast, rewritten, or redistributed.