1974 Volkswagen Type 181 Thing news, pictures, specifications, and information

Tweet
The Volkswagen Type 181 was designed as a forestry/military vehicle to be used in Europe, mainly the German Army. It was built in Europe from 1969 through 1971 after which, Mexico began producing the vehicle. In Mexico it was called 'Safari'. Pontiac had a station-wagon in the mid 1950's named 'Safari', so Volkswagen was unable to use that name in the US market. So the decision was made to label the vehicle, 'The Thing'.
The Thing was a front engine, rear-wheel drive vehicle based loosly on the platform of the Beetle. With its four doors it appeared to be much larger than a Volkswagen Beetle, however, it was only a few inches wider and weighed about the same.

A Volkswagen air-cooled, 1.6 liter flat-four provided 46 horsepower and 70 foot-pounds of torque. It was capable of achieving a top speed of around 70 miles per hour.

In 1974, Volkswagen introduced the 'Acapulco' Thing. It was basically stock, had blue and white paint, running boards, a few trim changes, a Surry top and either a soft top or a hard top.

The doors were able to be removed; no tools were necessary. The top was convertible with a fiberglass hard top available as optional equipment. With a price tag of around $3,000, it was close to one-thousand dollars more than a Volkswagen Beetle; a high price to pay for a SUV with modest horsepower and no four-wheel drive. Its ultimate demise was its inability to meet U.S. governmnet crash test standards for 'passenger cars' in 1975. It was able to avoid those requirements by being classified as a 'Multi-Purpose Vehicle' in 1973 and 1974.

In 1975 production ceased after about 25,000 examples were produced.
By Daniel Vaughan | Nov 2005
The Volkswagen Thing was produced from 1968 through 1980. They were imported into the United States for the 1973 and 1974 model years only.

This example is fitted with a 1915cc four-cylinder engine delivering 120 horsepower. It has dual Dellorto 52 carburetors and new C/V axles and new headers by Kymco.
By Daniel Vaughan | Feb 2012
2015 SORENTO NAMED BEST FAMILY VEHICLE BY THE NORTHWEST AUTOMOTIVE PRESS ASSOCIATION
Sorento SX Tops Its Segment at Annual 'Mudfest' Challenge Event ◾Automotive journalists from the Pacific Northwest rank the Sorento ahead of six competitors in the Best Family Vehicle category ◾Strong performances on both the autocross course and public roads help Kia's popular CUV capture title IRVINE, Calif., May 9, 2014 – Kia Motors' highly acclaimed 2015 Kia Sorento was named Best Family Vehicle by the Northwest Automotive Press Association (NWAPA) during the annual 'Mudfest' com...[Read more...]
BRUCE MEYERS TO CELEBRATE 50TH ANNIVERSARY OF ICONIC MEYERS MANX BY RACING IN 2014 NORRA MEXICAN 1000 RALLY
After months of preparation and with the support of an industry it helped create, Meyers Manx Inc. today proudly announced details of a new project to celebrate the car's 50th anniversary next month. It is entering company founder Bruce Meyers in next month's 2014 General Tire NORRA Mexican 1000 rally. The iconic Meyers Manx dune buggy ('Old Red') was invented by Meyers in a small garage on the Balboa Peninsula of Newport Beach, California and first driven in May of 1964. The spirited and eve...[Read more...]
THE FIAT BRAND TO BRING A SPLASH OF COLOR TO LA AUTO SHOW; ARTIST TO PAINT ITALIAN MASTERPIECE INSIDE FIAT 500L
• An iconic canvas fit for a masterpiece – Italian artist Nicola Verlato to paint the ceiling of a Fiat 500L on showroom floor during LA Auto Show
• 'Fiat 500L Italian Masterpiece' to pay homage to Renaissance period's Michelangelo; Artist will lie on his back to paint inside vehicle
• Painting to take place over six days (Wed., Nov. 20 - Mon., Nov. 25) LIVE on showroom floor
• Time-lapsed video will showcase Verlato's daily progress, beginning Nov. 21
Nove...[Read more...]
GMC PICKUPS 101: BUSTING MYTHS OF TRUCK AERODYNAMICS
• 2014 Sierra gains fuel economy, quietness from time in wind tunnel
DETROIT – The all-new 2014 Sierra full-size pickup truck spent more development time in a wind tunnel than any GMC pickup before it, resulting in design changes that benefit both fuel efficiency and interior quietness. To achieve improved airflow, aerodynamic engineers like Diane Bloch examined every millimeter of the truck to find areas of improvement, debunking some popular myths along the way. To study...[Read more...]
Mopar Ram Runner Wins Truck Duel in the Desert
Leaves Ford SVT Raptor in the Dust Mopar Ram Runner 33 seconds faster than Ford SVT Raptor on punishing 4.73-mile loop PickupTrucks.com declares Mopar Ram Runner the winner May 30, 2012 , Auburn Hills, Mich. - This showdown was at sunrise. The Mopar Ram Runner and the Ford SVT Raptor met for a shoot-out at Ocotillo Wells State Vehicular Recreation Area (SVRA), a state park in southeast California with 85,000 acres of nothing but dirt, dust and desert. When all was said and done,...[Read more...]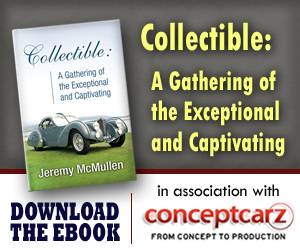 Volkswagen
Monthly Sales Figures
Volume
October 2014
30,313
September 2014
25,996
August 2014
35,181
July 2014
30,553
June 2014
28,827
May 2014
32,163
April 2014
30,831
March 2014
36,717
February 2014
27,112
January 2014
23,494
December 2013
34,015
November 2013
30,727
(More Details)
© 1998-2014. All rights reserved. The material may not be published, broadcast, rewritten, or redistributed.