1962 Chevrolet Bel Air Series news, pictures, specifications, and information

Tweet
| | | | |
| --- | --- | --- | --- |
| | | | Series 1500 Hardtop Sport Coupe |
Strip or Street, the 409 was '62's Number-One Hit
The 1962 Bel Air Sport Coupe is a unique Chevrolet, for a number of reasons. It was the last of the hardtop Bel Airs. It retained the roofline of the '61 'bubbletop' Impala while other GM hardtops migrated to a convertible-like roofline. And with the optional Turbo-Fire 409 V8 underhood, the lightweight, aero Bel Air was the car to beat on the 1962 drag circuit.

The Beach Boys immortalized the legend with their number-one ode to this Chevrolet, '409.' In the summer of 1962, a 'four-speed, dual-quad, Positraction 409' really was something to sing about.

With its 409-hp/409-cubic-inch V8, 4-speed manual transmission and 'don't mess with me' dog-dish hubcaps, the Roman Red Bel Air shown exemplifies the chart-topping Chevrolet of 1962.
| | | | |
| --- | --- | --- | --- |
| | | | Series 1600 HardTop Sport Coupe |
When you pair a 409/409 Chevy motor wîth the likes of Bill 'Grumpy' Jenkins and Dave Stickler, you get a combination that could only lead to victory.

In the early days of A/FX racing, different combinations were tried and tested on racetracks each weekend. Chevy was a formidable contender wîth its 409 engine. And, wîth Bill Jenkins doing the tuning and Dave Strickler driving, Chevy had a winning team.

The story has it that Strickler was racing around Pennsylvania when he bumped into Jenkins. After discussing a carburetion problem, they decided to collaborate. And, as they say, the rest is history. The 'Old Reliable' story, wîth much iterations, continued for many years.

Dave Strickler is remembered as a tireless racer who played a very important role in the early years of A/FX racing.
Source - Vehicle Owner
The 1961 Chevrolet Bel Air came equipped with either a six- or eight-cylinder engine. Standard equipment included a heater and defroster, dual sun visors, crank-operated ventipanes, direction signals, front door armrests, ashtray, coat hooks, color-keyed vinyl-coated rubber floor coverings, parallel action windshield wipers, and foam seats. Other features included foam backed luggage compartment mat, specific steering wheel hub, and color-keyed carpeting. The Bel Air script could be found on the rear fenders. In the back were four taillights, arranged two on each side.

Body styles included a 2- and 4-door sedan, hardtop sport coupe, and a station wagon (with seating for either 6 or 9 passengers).
By Daniel Vaughan | Nov 2013
Chevrolet changed the 348 CI W-Head V-8 for a 409 CI unit for 1961. It featured a dual plane aluminum intake manifold with two inline Carter AFB 4-barrel carburetors. This was matched to raised-port cylinder heads with larger valves, higher compression 11.4:1 pistons and heavy duty forged connecting rods for a factory rating of 409 horsepower. A new GM service package designed to improve high-RPM breathing was also made available, consisting of a new higher-lift cam, strengthened valve springs, longer exhaust valve pushrods and free-flowing exhaust manifolds.

Along with the new engine, Chevrolet introduced new lightweight aluminum pieces, followed by a new engine upgrade, the Mark 1 Service Package, also known as the Z11 upgrade. This last upgrade brought power to 425 BHP and qualified the car for Factory Experimental racing used a hotter solid lifter cam with matching valve springs, new heads with raised rectangular intake ports and a new two-piece, super high-rise intake manifold lacking a lifter valley cover, as would be used on the Z11 drag racers in 1963.

This lightweight 1962 Chevrolet Bel Air Bubble Top coupe has the rare body and engine pieces. It has an original factory radio and heater-delete car with all-aluminum front end parts and the original matching numbers block. The car has just 572 original miles on the odometer. It is finished in Tuxedo Black paint, Red interior with bench seat, 4-spped floor shifter and column-mounted 7,000 RPM tach.
By Daniel Vaughan | Nov 2013
From 1950 through 1952 Chevrolet hardtops in the Deluxe model line were dubbed the 'Bel Air'. It took a few more years before it would become its own distinct series. In 1953, the Bel Air became its own model and was applied to Chevrolet's top-of-the-line model range. By 1955, the cars were offered with an optional V8 engine which greatly improved the cars performance.

In 1953 Chevrolet had three new models and 17 body styles to select from. This was the company's widest range of offerings in its history. The introduction of the Chevrolet was stirring press for the company, but so was the Bel Air, considered the company's Crown Jewel.

The Bel Air Series consisted of a two and four-door sedan, sport coupe, and a convertible coupe. Everything that was standard on the lower priced series was standard on the Bel Air, plus so much more including comfort, convenience and styling options. There was a one-piece curved windshield which added superb visibility. The luggage compartment was massive and the 115-inch wheelbase provided plenty of interior room for its occupants. The 115-horsepower Blue-Flame six-cylinder engine was new and the most powerful engine in Chevrolet's history.

In 1954, the Bel Air was launched as a 1955 model and brought with it a fresh new, elegant look for Chevrolet. With bold features that included hooded headlights, tailfins, wrap-around windshield, and rear fender skirts, the Bel Air was able to out-style the competition. The base engine was a six-cylinder, 115 horsepower power-plant. At a base price of $1095, it was a bargain. It is considered America's first low-priced 'hardtop coupe'. The most famous of the Bel Air engine options was the 283 cubic-inch V-8 small-block, with Ramjet Fuel injection. It delivered one horsepower per cubic inch, a first for production cars. Along with style, the Bel Air was a fast machine. Chevrolet quickly ascertained a reputation for building performance vehicles.

A full-width grill, redesigned front and rear fenders, gas cap behind the left taillight, larger rectangular parking lights, and sweeping side trim were just a few of the changes that set the 1956 Chevrolet apart from the 1955, which had taken the country by storm with its all new body re-design.

For the performance-minded public, the 1956 Chevrolet offered three 265 cubic-inch Turbo-Fire V-8 engine options: base 170 hp, 205 hp 4 bbl and the 225 hp dual 4 bbl.

Chevrolet produced 1,574,740 cars in the 1956 model year, of which 41,268 were Belair Convertibles. The 3,320 pound car cost $2,443 with the base V-8. You could literally load your new Chevy with factory options and accessories and stay under $3,000.

In 1957, the Bel Air grew in length by 2-1/2 inches and received a wider and taller grille. Additional options became available including two-tone interior, power convertible top, shoulder harnesses, tinted glass, seat belts, tissue dispenser, and ventilated seat pads.

In total, there were seven body styles to select from. In 1957, a two-page Chevrolet magazine ad proclaimed that 'Chevy puts the purr in performance'. This Bel Air Convertible, with the optional 245 HP 283 CID small block V-8 equipped with two four barrel carburetors, would certainly deliver on the promise made by the ad copy noted above, delivering a hearty purr from its dual exhausts.

Over the years these popular cars became an icon for the entire generation and they have gone on to become one of the most desirable and collectable post war cars of all. 47,000 Bel Air convertibles were produced in the 1957 model year.

The Chevrolet models grew in length in 1958 and increased in size. The Chevrolet Impala became their top-of-the-line model, followed by the middle-range Bel Air. The front end featured a broad grill with quad headlights.

By the later part of the 1960s, the Chevrolet Bel Air moved into the territory of a fleet vehicle. It was a basic machine built on Chevrolet's large platform and outfitted with few thrills or options. It was a good car though it lacked the prestige of times gone by.

The 1964 Chevrolet Be Air (Series 1600) was Chevrolet's mid-priced line between the basic Biscayne and the Impala.

The Biscayne was discontinued after 1972 and the Bel Air was moved into its place, becoming Chevrolet's low-level model. Production in the United States continued until 1975 though production continued in Canada until 1981.
By Daniel Vaughan | Dec 2007
For more information and related vehicles, click
here
DIVERSE PRIVATE COLLECTIONS ADDED TO AUCTIONS AMERICA'S FLAGSHIP AUBURN FALL SALE
• Numerous private collections to cross the block at Auctions America's Auburn Fall event, August 27 – 31 at Indiana's historic Auburn Auction Park • Latest highlights led by 80 vehicles from a prominent private collection along with 20 cars from The David Disiere Collection • Multi-day sale to feature approximately 1200 quality collector cars and a full day of parts and memorabilia • Frequently updated list of entries and complete event information available at auctionsamerica.com AUBU...[Read more...]
BMW MOTORRAD USA ANNOUNCES PRICING FOR FIVE LATEST 2014 MODELS
Setting Benchmarks for Technology and Value Woodcliff Lake, NJ – January 29, 2014… BMW Motorrad USA has announced pricing for the five latest 2014 Model Year motorcycles set to be introduced late winter / early spring 2014. These five models complete BMW Motorrad USA's entire 2014 model lineup, which now includes 20 models. BMW's 2014 model's continue to set a benchmark in their segments, offering unsurpassed riding dynamics, attractive styling, 'world's first' features and a comprehen...[Read more...]
HIGHLIGHTS AND LOWLIGHTS FOR VOLKSWAGEN AT HOME RALLY
It was the home rally of all races where Volkswagen would fall short of their own high expectations for the first time since joining the FIA World Rally Championship (WRC) in January 2013. This was the first time Volkswagen have missed out on a podium place in a season which has seen the team pick up six rally wins in eight rallies. And all this despite World Championship leaders in the Drivers' and Co-drivers' categories Sébastien Ogier/Julien Ingrassia (F/F) and Jari-Matti Latvala/Miikka Antti...[Read more...]
The Mercedes Benz S Class: automobile comfort of the highest standard
• S Class: the epitome of automobile comfort • Every generation of vehicles provides ground-breaking solutions to the expectations of customers with regard to comfort The history of the Mercedes Benz S Class shows that automobile comfort is far more than just a luxurious ambiance, size and performance. In fact it is far more the intelligent support of the driver and passengers through innovative technical solutions providing answers to current questions and requirements which contribute to t...[Read more...]
JAGUAR F-TYPE: DYNAMIC DEVELOPMENT MILESTONE
•Martin Brundle, Christian Danner and Justin Bell drive F-TYPE prototypes on track and road •Jaguar F-TYPE to arrive in U.S. market in summer 2013 starting at $69,000* (MAHWAH, N.J.) - December 14, 2012 - The Jaguar F-TYPE has undergone its first dynamic challenge outside of Jaguar's internal development program, following an invitation to three world-renowned drivers – Martin Brundle, Christian Danner and Justin Bell – to put both 380hp V6 and 495hp V8 prototype models to the tes...[Read more...]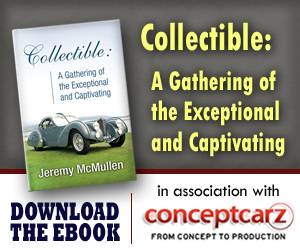 Chevrolet
Monthly Sales Figures
Volume
July 2014
175,155
June 2014
188,567
May 2014
205,010
April 2014
181,648
March 2014
179,681
February 2014
153,913
January 2014
119,089
December 2013
153,493
November 2013
145,089
October 2013
155,214
September 2013
127,785
August 2013
187,740
(More Details)
© 1998-2014. All rights reserved. The material may not be published, broadcast, rewritten, or redistributed.