Image credits: © Dodge.
2006 Dodge Charger news, pictures, specifications, and information

Tweet
Engines
The 3.5-liter high-output V6 engine, standard on Charger SE and SXT models, delivers the perfect balance of performance and economy. This compact powerhouse kicks out 250 horsepower and 250 lb-ft of torque thanks to a host of performance features, including a precision aluminum block wîth cast-in iron liners, cross-bolted main bearing caps, and cast aluminum heads.

Power: 250 horsepower at 6,400 rpm
Torque: 250 lb-ft at 3,800 rpm
Fuel economy: 19 mpg city / 27 mpg highway

The famed 5.7-liter HEMI V8 engine wîth Multiple Displacement System (MDS) on Charger R/T and Daytona R/T delivers the goods, featuring a deep-skirt cast-iron block wîth cross-bolted main bearing caps and aluminum alloy heads wîth legendary hemispherical combustion chambers.

Power: 340 horsepower at 5,000 rpm (350 on R/T and R/T wîth Road/Track Performance Group)
Torque: 390 lb-ft at 4,000 rpm
Fuel economy: 17 mpg city / 25 mpg highway

Behold our most powerful engine ever: the big-bore SRT-engineered 6.1-liter HEMI V8. A mix of modern technology and good old-fashioned hot rod engineering enables this beast to churn out a fearsome 425 horsepower and 420 lb-ft of torque. That's more power per liter than the legendary 426 Street HEMI that reigned supreme in the 1960s and 1970s.

Power: 425 horsepower at 6,000 rpm
Torque: 420 lb-ft at 4,800 rpm
Fuel economy: 14 mpg city / 20 mpg highway

The advanced Multiple Displacement System (MDS) uses electronics to switch from eight cylinders to four during cruising and light acceleration, delivering up to 350 horsepower wîth the fuel economy of a large V6. The transition is seamless and imperceptible, requiring a mere 40 milliseconds (0.04 seconds) to activate or deactivate the telescoping lifters, fuel injectors, and sparkplugs.

Rear Wheel Drive
The rear-wheel-drive layout provides the ultimate in ride, handling, and control at any speed.

- Near-50/50 front-to-rear weight distribution for balance and traction
- Elimination of torque steer during acceleration
- Wider track for greater stability and handling
- Longer wheelbase for a smoother ride

Suspension
The four-wheel independent suspension maintains individual control of each wheel for the ultimate in high-performance handling, a smooth ride, and maximum traction.

Aluminum short- and long-arm (SLA) front suspension for rock-steady cornering and handling control
Five-link rear suspension bolted to a rubber-mounted steel cradle for a smooth, quiet ride

BrakesStopping fast is critical. That's why all Chargers come standard wîth powerful discs, lightweight aluminum calipers, and antilock braking system (ABS) wîth brake assist on all four wheels.

- Large-diameter four-wheel vented discs deliver more braking power (solid rear wîth V6 engine)
- Stiff aluminum calipers provide a firm pedal feel and linear response
- Integrated air ducts boost performance and durability

Charger Speed


The engine revs, the tires turn, and everything outside becomes a blur. It's all about speed: the rate of distance over time. When it comes to driving a Charger, you'll cover a lot of distance over a short time. Charger's sleek, fastback design is shaped to slip through the air wîth minimal resistance, while spoilers on the front fascia and rear decklid (Daytona R/T and SRT8) create additional downforce for increased traction and stability at speed.
Source - Dodge
The Dodge Charger was produced from 1966 through 1978, 1983 through 1987, and again beginning in 2006. Since its inception, the impressive performance and stylish bodies made the Charger an instant success. During its introductory year, 37,344 examples were produced.

The Dodge Charger was based on the Dodge Coronet platform, but with a fastback roofline. The headlights were retractable which resulted in a sportier appearance for the vehicle. The interior had four bucket seats with the rear seats able to be folded down that provided ample space for cargo. Under the hood was a 318 cubic-inch eight-cylinder engine that produced 230 horsepower. Optional was the 361 and 426 cubic-inch Hemi, available in various configurations. The 426 Hemi produced 425 horsepower and would set the buyer back $1000, a considerable cost considering the base price was $3122. Only 468 of the Hemi option were purchased.

In 1967 Dodge added the 440 cubic-inch Magnum to the Charger model line. With 375 horsepower, it was a cheaper option than the Hemi, easy to tune, and came standard with the R/T package. The 318 cubic-inch was still the standard option with the 426 Hemi the top-of-the-line producing 45 horsepower and 490 foot-pounds of torque. The production total for the Charger in 1967 was around 15,000 with 118 of those selecting the Hemi engine.

The 1968 Charger was redesigned, now with hidden headlights and a curvy body. The design was a success and sales soared to over 92,000 units. The Hemi option was available, with around 470 buyers opting for the option. The R/T package was a popular option with 17,665 buyers. Standard on the R/T performance package was the 440 Magnum engine producing 375 horsepower. Many argue that the 1968 was the most appealing muscle car of all 1960's era.

For 1969, Dodge decided to make only minor improvements to the Charger. The grille now had a chrome center divider. Two new Charger models were available. The Charger 500 was a performance machine with some styling cues similar to the Dodge Coronet. The big news was the Dodge charger Daytona which is easily identified by its larger vertical tail stabilizer and front nose extension. With just over 500 examples of the Daytona produced, the $4000 vehicle was available with either the Hemi or the 440 engine.

The Charger was redesigned in 1970 and became available in new colors. The SE version added leather seats and an electric sliding sunroof. Dodge introduced the 440 Six Pack which featured three Holley two-barrel carburetors and produced 390 horsepower. In total, there were just over 10,300 Chargers sold in 1970 with 42 of those sales including the 440 Six Pack and 116 opting for the Hemi.

The muscle car era was coming to a close. Government safety regulations, emission controls, and insurance premiums were beginning to force manufacturers into detuning their engines. This was the last year for the mighty Hemi engine, which retained it 425 horsepower rating. The 440 cubic-inc engine was now rated at 370, down by 5 horsepower. The 440 Six Pack also lost five horsepower. The Charger was redesigned and lost a few inches at the wheelbase. Available in SE and R/T trim, it now shared a body with the Super Bee. This body-style design lasted until 1974.

The Rallye was the performance model for the Dodge Charger for the years 1972 through 1974. The Rallye was equipped with the detuned 440 cubic-inch engine with four-barrel carburetors, hydraulic lifters, and five main bearings. The result was 280 horsepower for the years 1972 through 1973. In 1974 the horsepower dipped to 275.

For 1973, Dodge offered the base 318 cubic-inch eight-cylinder engine, now rated at 255 horsepower. The 440 was producing 255 horsepower while the 440 Six-Pack produced 330 horsepower. The decrease in horsepower was due to the detuning to comply with government safety and emission regulations and because horsepower was no longer being quoted in terms of gross output but rather in terms of net output. The suspension was reworked resulted in a quieter and more comfortable ride.

The Charger's appearance became sportier in 1974, with minor aesthetic changes and larger quarter windows. The 318 V8 was rated at 175, the 440 V8 produced 280, and the 440 Six Pack produced 330 horsepower. The engine choices remained the same for 1974 but it would be the final year for its sporty persona. In 1975, Dodge repositioned the Charger as a luxury vehicle. They introduced the Charger SE, a near-clone of the Chrysler Cordoba. The SE came equipped with lots of standard equipment and a 360 cubic-inch engine producing 180 horsepower. The slant-six 318 and 400 were available in various configurations. The 360 fitted with a four-barrel, instead of the standard two-barrel carburetor, would increase the horsepower to 200.

In 1978, Dodge replaced the Charger with the Magnum which was basically a name change because the Magnum was identical to the Charger SE. The Charger name has reappeared in recent times, a tribute to the muscle-car phenomenon of the 1960's. The name was also used in the 1980's on the Dodge Omni.

L-Body
The Charger was brought back in 1981 as a performance package on the Omni 024 (and Plymouth Horizon TC3), called the Charger 2.2. The Charger 2.2 option may have improved the styling and performance of the Omni, but it was nothing like the Charger of the 1960's. The Charger 2.2 was given a 2.2-liter 4-cylinder engine that produced 85 horsepower. A hood scoop and a rear spoiler added to the performance look, but did little to improve the overall performance. The aesthetics were updated in 1982, improving upon the performance persona with the addition of side scoops mounted behind the front wheels.

The base engine, a 1.7-liter unit that produced 70 horsepower, was produced by Volkswagen. In 1983, Volkswagen ceased production of the engine. A new engine was found at Peugeot. Upon the addition of the new engine, Chrysler renamed the Omni 024 to Charger.

In 1984, quad headlights were added to the Charger making it easier to distinguish from its sibling, the Omni.

In 1987 production ceased for the Charger, Turismo, Omni, and Horizon.

Shelby Charger
In 1983 Carroll Shelby made modifications to the Charger that included both mechanical and aesthetic improvements, increasing the performance of the vehicle. All major aspects of the vehicle were updated, including the suspension, brakes, steering, engine, and transmission. The front-end was modified and racing stripes traversed the entire length of the vehicle. In its first year, over 8200 examples were sold.

In 1984 the engine was again addressed, this time horsepower improved by around 5. An automatic transmission was became available, as did a new red exterior paint color. The other colors available were black with silver stripes, blue with silver stripes, and silver with blue stripes.

In 1985 a MPFI turbo-charged was installed, raising horsepower to nearly 150. Little was changed in the following years with production ceasing in 1987 after nearly 16400 examples of the turbo-version produced. 1,000 of the last Dodge Shelby Chargers were purchased by Carroll Shelby and converted them into the Shelby Charger CLHS. The vehicles were rebadged with the Shelby logo replacing the Dodge logo. Using Knoi adjustable shocks and struts, the suspension was greatly improved. The tires were improved Z-tires and the intercooler and components of the Turbo II engine were installed. All were painted in black.

2005 Charger
source: Dodge
One of the biggest names from the muscle car era – powered its way out of its storied past and onto the stage at the 2005 North American International Auto Show in Detroit. The Charger coming off the line and out of garages create a new reputation for the Dodge legend, featuring a modern design to back up its 21st century muscle car power, sports car handling and cutting-edge technology.

With a 250-horsepower High Output V-6 engine or the optional 340-horsepower HEMI® engine powering large 18-inch rear wheels, the all-new 2006 Dodge Charger races into the car market with bold, provocative styling and substance without losing the convenience of a modern sedan.

The all-new 2006 Dodge Charger features rear-wheel drive with near 50/50 weight distribution and advanced technologies that offer superb ride and responsive handling in all surface and traction conditions.

The Multiple Displacement System (MDS) on the Dodge Charger's HEMI engine seamlessly deactivates four cylinders in just 40 milliseconds – quicker than a blink of an eye – when full V-8 power is not needed, improving fuel economy by up to 20 percent. The HEMI engine with MDS completed more than 6.5 million customer-equivalent miles through the Chrysler Group's development and durability testing.

After a 30-year absence, Charger returns to the track beginning in February 2005. The historic Dodge Charger nameplate returns to NASCAR Nextel Cup competition as the successor to the race-winning Dodge Intrepid race cars of 2001- 2004, and to the storied Dodge Charger race cars of the late 1960s and early 1970s that earned several national championships.

Following the adage that 'racing improves the breed,' motorsports competition has long been part of the Dodge heritage. From engineering labs in Auburn Hills, Mich., to shop floors in Charlotte, N.C., Dodge, its teams and its dealers live the philosophy it takes to be successful in the ultra-competitive world of racing.
By Daniel Vaughan | Mar 2006
CERTIFICATION TESTING IN LOS ANGELES HIGHLIGHTS FORD DOMINANCE IN POLICE SEDAN, UTILITY; ALL-WHEEL DRIVE
◾Ford EcoBoost®-powered Police Interceptor sedan bests high-performance V8 sedans from two competitors in 0-100 mph testing and average lap times ◾New Ford EcoBoost Police Interceptor utility vehicle accelerates faster than all base V6 sedan competitors ◾Wins for both sedan and utility vehicle confirms advantages of company's intelligent all-wheel drive on Ford Police Interceptor sales For the third straight year in Los Angeles Sheriff Department tests, EcoBoost®- and all-wheel-drive-equipp...[Read more...]
FORD ECOBOOST POLICE INTERCEPTORS OUTRUN CHEVROLET CAPRICE V8, HEMI DODGE CHARGER IN MICHIGAN STATE POLICE TESTING
◾Ford EcoBoost® Police Interceptor sedan repeats top performance and retains its title as best-in-class overall acceleration pursuit vehicle ◾New Ford EcoBoost Police Interceptor utility vehicle acceleration faster than Chevrolet Tahoe and all base V6 competitors ◾Ford Police Interceptors maintain segment sales leadership for 16 years straight Ford, manufacturer of the best-selling police vehicles since 1996, trumped Chevrolet and Dodge in recent instrumented acceleration testing by the Mic...[Read more...]
CONSUMER REPORTS: CHEVROLET SILVERADO IS TOP TRUCK, BUT RAM 1500 MAKES FOR A BETTER DAILY DRIVER
• Showdown between the Silverado 1500 & Ram 1500 was neck-and-neck
YONKERS, N.Y., Sept. 17, 2013 - In a heavy-metal duel between two top pickup trucks, the Chevrolet Silverado 1500's 'Excellent' road-test score makes it Consumer Reports' top-rated truck. But testers point out that the second-place Ram 1500 may be a better daily driver. Each model won skirmishes along the way, and they finished one-two in a competitive pickup truck category— separated by only three points. Bot...[Read more...]
2014 HONDA PILOT – THE MOST FUEL EFFICIENT EIGHT-PASSENGER SUV, AND STILL THE ULTIMATE FAMILY ADVENTURE VEHICLE
09/05/2013 - TORRANCE, Calif. Designed as the 'Ultimate Family Adventure Vehicle' and boasting the highest EPA-rated fuel economy any eight-passenger family SUV, the award-winning Honda Pilot is back for 2014 and goes on sale today with a manufacturer's suggested retail price (MSRP) starting at $29,6701. The Pilot combines an EPA-rated highway fuel economy2 of 25 mpg (2WD models), a high degree of practicality with its versatile and functional cabin, a choice of 2- or 4-wheel drive, and u...[Read more...]
Steve McQueen Chevrolet Styleline Leads Exciting List of Celebrity Rides At Auctions America's Ford Lauderdale Sale
• Auctions America kicks off its 2013 calendar, March 22 – 24, 2013 in Fort Lauderdale, Florida • Regarded as South Florida's premier collector car auction, multi-day sale expected to feature more than 550 quality collector cars • Star attraction: 1951 Chevrolet Styleline DeLuxe Convertible formerly owned by Steve McQueen to be offered at no reserve • Additional highlights include a diverse assortment of 1950s convertibles from 'The Gauthier Collection', 1967 Dodge Coronet WO23 Hemi Super Sto...[Read more...]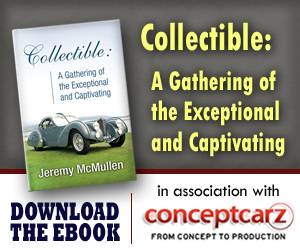 Dodge
Monthly Sales Figures
Volume
September 2014
44,020
August 2014
49,895
July 2014
43,118
June 2014
50,314
May 2014
57,923
April 2014
53,463
March 2014
60,575
February 2014
49,744
January 2014
34,905
December 2013
47,689
November 2013
41,506
October 2013
45,314
(More Details)
© 1998-2014. All rights reserved. The material may not be published, broadcast, rewritten, or redistributed.