1934 MG PA/B news, pictures, specifications, and information

Tweet
This car was 1 of 3 PA/B MG's entered by the factory in the 1935 Le Mans 24 hour race. They were all driven by a team of six woman drivers. This particular car #56 finished first in class with the other 2 cars finishing 2nd and 3rd.

The engine is 497 cc, 4-cylinder with single overhead camshaft and 2 side draft SU carburetors, developing 56 horsepower.

Car #56 serial # 1711, is the only surviving car in Le Mans configuration.

The current owner acquired the car from Sir Fredrick Royston and had a total restoration completed in 1995.
This car is one of three MG PA Midgets to be prepared for the LeMans 24 Hours in 1934. Powered by a 934-cc four-cylinder supercharged engine with overhead camshaft, this car was driven by an all-female team of drivers, and finished first out of the three cars on the factory team. It is the only surviving example in the LeMans configuration.
From 1930 through 1934, the M-Type Midget, C-Type race Midget, D-Type Midget, F-Type Magna, J-Type Midget, K1 and K2 Magnette, K3 race Magnette, L-Type Magna, QA Type Midget, N-Type Magnette and finally the P-type Midget were produced. The bread-and-butter models were the M, J, and P-Type Midgets which each generated thousands of sales.

The first of the P-Types was the PA, which resolved many f the problems with the M and J-Types, most noticeably the vibration issues from the engines. This example is powered by a four-cylinder, single-overhead camshaft engine that displaces 847cc and produces 36 horsepower. There are four-wheel 12-inch drum cable operated brakes and a four-speed non-synchromesh gearbox. It is painted in British Racing Green paintwork with green leather interior and rides on 19-inch Rudge chrome wheels. It wears an older restoration yet still shows well in modern times.

In 2008 it was offered for sale at the Hilton Head Sports & Classic Car Auction presented by Worldwide Auctioneers. It was estimated to sell for $30,000 - $40,000. Those estimates were proven accurate as the lot was sold for $36,300 including buyer's premium.
By Daniel Vaughan | Nov 2008
Brooklands Racer
Chassis Num: PA-450
Engine Num: 698AP

This 1934 MG PA Single Seat Racer is a Brooklands Replica fitted with a supercharger to its original engine. The Roots-type supercharger is crankshaft driven and set to provide six-pounds of boots equivalent to a 10:1 compression ratio. The carburetor is a Winfield racing model BB on a custom manifold incorporating an intercooler.

The hydraulic brakes are from a 1936 MG TA with factory finned drums and fitted with a stronger 'T' series axle. The instruments are from a Lockheed P38 and a Lancaster bomber, with a Spitfire starter button and aircraft fuel primer.

The original gearbox has been replaced with the later PB gears due to their better ratios. The exhaust system incorporates a 'Brooklands' silencer and 'fishtail' diffuser. The body is hand formed in aluminum.
The MG Model P was produced from 1934 though 1936, during that time 2499 examples were produced. It was built as a replacement for the Model J. Using the same 847 cc engine but with a new 3 bearing crank it was more refined that its Midget predecessor. It continued the basic look defined by the J type. It had a fold-flat windscreen and a wheel strapped to the back of the car. The fuel tank was also located in the rear.

There were two series of the Model P, the PA and PB. The PA was produced from 1934 through 1935 with a total of 2000 examples being produced. The MG PB was produced from 1935 through 1936 with 526 examples produced. The PA was powered by a 847 cc four-cylinder engine similar to the one used in the Model J-Type. The PB had a 939 cc unit which raised horsepower to 43 horsepower. The other main difference between the Model PA and Model PB was the radiator grille. The PA had a honeycomb design while the PB had vertical slats.
By Daniel Vaughan | Dec 2006
NISSAN SENTRA NISMO CONCEPT TEASES FURTHER EXPANSION OF PERFORMANCE LINE
– 240+ Horsepower Performance Study Takes Sentra to the Next Level – DETROIT - As Nissan expands its NISMO line of factory performance models, it is revisiting the small car performance genre and teasing the future with the dramatic Nissan Sentra NISMO Concept. The Sentra NISMO Concept is built on the solid foundation of the latest generation Nissan Sentra, which offers an outstanding balance of premium style, innovative technology and fuel-efficient performance. The concept ...[Read more...]
Family Fun Gets Amped Up with the All-New 2014 Toyota Highlander Hybrid
Third-Generation of World's First Seven-Passenger Gas-Electric Hybrid SUV Debuts at 2013 Los Angeles Auto Show Added Standard Features and New Technologies at Value Pricing LOS ANGELES (Nov. 20, 2013) – Get ready to take the hybrid high road! The 2014 Toyota Highlander Hybrid is on display now at the 2013 Los Angeles Auto Show. It marks the world debut of the all-new third-generation gas-electric mid-size hybrid SUV. The new Highlander Hybrid is a complete package f...[Read more...]
LAND ROVER ANNOUNCES 2014 U.S. MODEL LINEUP
(MAHWAH, N.J.) - September 12, 2013 - The 2014 model year continues the most dynamic product development and introduction period in the brand's history. An all-new Range Rover Sport is introduced, based on the all-new aluminum-intensive Range Rover that debuted for 2013. The Range Rover itself sees a significant increase in fuel efficiency for 2014 with the introduction of a new supercharged 3-liter V6 engine, for up to EPA-estimated 23 mpg in highway driving1, replacing the naturally asp...[Read more...]
Kelley Blue Book Names 2014 Sorento To List Of 10 Best Suv's Under $25,000
◾Sleek and Practical U.S.-Built* Sorento Ranked Fifth Among Top Competitors ◾Redesigned 2014 Sorento is refined, roomy and economically priced ◾Kia's midsize CUV recognized for design and practicality IRVINE, Calif., May 29, 2013 - Kia Motors America's (KMA) top-selling CUV, the redesigned 2014 Sorento, was named to Kelley Blue Book's KBB.com list of the 10 Best SUV's Under $25,000. The list, which was compiled by editors at Kelley Blue Book, features stylish and sensible sport util...[Read more...]
Legendary Bentley Sets £4.5 Million Auction Record
•Tim Birkin's 4 ½ Litre Supercharged 'Blower' Bentley single seater sets new world best for a Bentley at Bonhams Goodwood auction •Beautiful Brooklands racing machine underlines enduring appeal of the 'Bentley Boy' racing spirit (Crewe and Goodwood, 29 June 2012) Just 35 miles away from the fabled Brooklands race circuit where it astonished thousands of spectators eight decades ago by sprinting its way into the record books, Sir Henry 'Tim' Birkin's dramatic 4 ½ Litre Supercharged...[Read more...]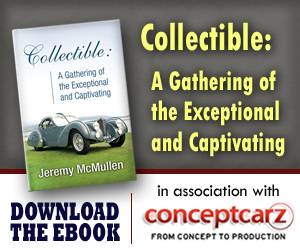 © 1998-2014. All rights reserved. The material may not be published, broadcast, rewritten, or redistributed.