1959 Mercedes-Benz 220SE news, pictures, specifications, and information

Tweet
The car was originally owned by actress Judy Garland. Later acquired by the son of a European Baron, it was in this estate that the current owners purchased the car. Before entering the collection of the new owners it underwent a careful restoration.

Only approximately 350 Mercedes Benz 220 SE Cabriolets were hand built each year during 1958-1960. The 220 SE is equipped with a 2.2 liter overhead cam six-cylinder engine, Bosch mechanical fuel injection, and a four-speed manual transmission with shifter on the column. Top speed of 100 MPH can be attained.

The superb coachwork features a thick padded top, rich Roser leather, wool carpets and bountiful Macassar ebony wood allows passengers to tour in total comfort. The 220 SE Cabriolet looks much like a roadster. Its rear seat can accommodate two passengers or be folded flat to create additional luggage space.

The car's odometer is only showing 33,000 miles. The car is complete with owner's manual, factory tool roll and German build sheet.
The 220SE Coupe is counted among the rarer Mercedes-Benz post war vehicles with only 830 units produced from 1958 thru 1960. In January 1959 the 220SE Coupe sold for $7,641 plus $55 added for the 2.2 Bosch Fuel Injection, which was only produced for one year.

The car utilizes a unitized frame floor construction with sub-frame. The car has co-cylinder gasoline fuel-injected engine with 134 horsepower at 5000 RPMs. It also has a four-speed fully-synchronized transmission.
This 1959 Mercedes-Benz 220 SE Cabriolet was offered for sale at the 2006 Gooding & Company Auction held in Pebble Beach. It is finished in a two-tone color scheme and has been treated to a total restoration by Bob Platz of Precision Autoworks in New Jersey. It comes equipped with the original Mexico radio and correct burgundy leather interior.

It is powered by a 2195-cc inline six-cylinder engine that produces 134 horsepower. The power from the fuel-injected engine is sent to the rear wheels through a four-speed manual gearbox. There are four-wheel servo-assisted brakes and coil suspension in both the front and rear.

It was offered for sale without reserve and estimated to sell at auction for $90,000-$120,000. The car did find a new owner, though it was just under the estimated value. The selling price was $83,600.
By Daniel Vaughan | Feb 2007
The Mercedes-Benz 220SE was introduced in 1958 and remained in production until 1959 with a total of 1974 examples being produced. 1112 of those were cabriolets. The 'SE' was considered an upgraded version of the 220 and offered in coupe, sedan and cabriolet body styles.

The 220SE were built with high attention to detail, almost mimicking the 330SC. They came equipped with polished wooden dashboards and door cappings, leather upholstery, and chrome trim. Under the hood was a 2.2-liter engine that produced nearly 135 horsepower and could carry the 220SE to speeds of 100 mph. The use of Bosch fuel-injection meant the increase in power while a reduction in fuel consumption.

A cabriolet, also known as a 'Ponton Series', cost just under $9,000 when new. These were among the first of the postwar, modern, Mercedes-Benz designs. Their styling retained the traditional Mercedes-Benz touches while adapting a modern style that appealed to a wider generation.
By Daniel Vaughan | Feb 2007
For more information and related vehicles, click
here
BOSCH COMMUNITY FUND DONATES $100,000 TO THE UNIVERSITY OF THE AFTERMARKET FOUNDATION
Bosch Automotive Aftermarket division builds comprehensive strategy to help develop future automotive technicians - Scholarship funding begins in 2015 school year with scholarships awarded to students enrolled in accredited automotive, heavy-duty or diesel programs - Bosch helps prepare the workforce of the future with a focus on supporting the advancement of education in Science, Technology, Engineering and Math (STEM) - To date, the Bosch Community Fund has awarded more than ...[Read more...]
Holden Celebrates 35 Years of Commodore
Holden is celebrating the 35th anniversary of its most iconic nameplate, Commodore. For over three decades, the Holden Commodore has delivered significant advances in vehicle performance, safety and comfort on the way to becoming Holden's longest-standing and most successful nameplate. Holden Executive Director, Vehicle Sales, Service and Marketing, Phil Brook, said Holden was extremely proud of Commodore's success. 'There are not many nameplates in Australia that can lay claim to a ric...[Read more...]
BOSCH ANNOUNCES NATIONWIDE DISTRIBUTION PARTNERSHIP WITH MYERS TIRE SUPPLY
◾National distributor to carry full line of Bosch Wheel Service products ◾Balancer Models WBE 4200 and WBE 4400 will be exclusive products available only from Myers Tire Supply Warren, MI., - Bosch Automotive Service Solutions today announced a nationwide distribution partnership with Myers Tire Supply to carry Bosch Wheel Service equipment. Bosch will offer a full line of wheel balancers, tire changers and brake lathes, through Myers' nationwide distribution network of more than 160 ...[Read more...]
BOSCH CONTINUES GROWTH PATH IN NORTH AMERICA
- Regional business results - Automotive and Industrial Sectors Boost 2012 Sales - Bosch 2012 sales in North America up 8.1 percent to $10.6 billion USD - Near double-digit sales growth expected in 2013 - Bosch aligns into four business sectors: Automotive Technology, Industrial Technology, Consumer Goods and Energy & Building Technology FARMINGTON HILLS, Mich., May 15, 2013 - In spite of a cooling global economy in 2012, strong sales in the company's Automotive Technology and Indu...[Read more...]
BOSCH INTRODUCES POWER MAX FIRST SUB-$450 ELECTRIC VEHICLE (EV) CHARGING STATION
Bosch Automotive Service Solutions, a leading supplier of technology and services, introduces Power Max, the automotive industry's first Electric Vehicle (EV) charging station with a price point of less than $450. The Power Max will retail for roughly half the cost of current EV charging stations, offering 240V charging, and reducing charging time by half while helping customers reduce their need for fossil fuels. Leveraging expertise gained in household appliances and automotive solutions, ...[Read more...]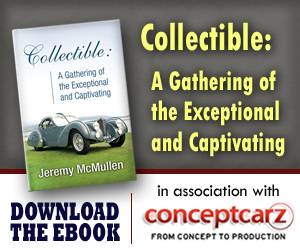 Mercedes-Benz
Monthly Sales Figures
Volume
July 2014
29,406
June 2014
28,707
May 2014
26,617
April 2014
28,281
March 2014
29,316
February 2014
22,609
January 2014
23,892
December 2013
35,835
November 2013
36,386
October 2013
32,107
September 2013
26,849
August 2013
26,151
(More Details)
© 1998-2014. All rights reserved. The material may not be published, broadcast, rewritten, or redistributed.