1965 Plymouth Barracuda news, pictures, specifications, and information

Tweet
| | | | |
| --- | --- | --- | --- |
| | | | Six Cylinder Sport Hardtop |
The Plymouth Barracuda was marketed against Mustangs, Camaros and Firebirds.

This car is equipped with a 273 cubic-inch Chrysler's 'Commando' V8 engine with 10.5:1 compression ratio, solid lifters and produces 235 horsepower. The car is equipped with a heavy duty front torsion bar, rear spring suspension and front and rear anti-sway bars.

The engine and transmission were built in 1998 with the body also being restored at that time. A reproduction of the original exhaust system, including an original type muffler and exhaust resonator, were also installed.

The car also includes upgraded electronic ignition, gas shocks and period correct Cragger 'S/S Wheels'.

It has the original 'wood-grain' steering wheel and an original style exhaust system, unique to the Commando engine. The suspension has been upgraded and '14' mag wheels and tires were installed.

The rear glass was the largest single piece of glass used in a US production car at the time. For safety reasons, the original lap belts were replaced with modern 3-point shoulder/lap belts.
America's drag strips grew in popularity during the 1950s and 1960s with the 'run whatcha brung' philosophy which became a breeding ground for new ideas for going faster and quicker. Bob and Shirley Sullivan of Kansas City, Kansas were among many innovators who built a number of drag cars and were considered pioneers in all-steel production body, nitromethane fueled drag cars.

Each of the vehicles Bob campaigned were impressive performers, such as this Plymouth, Pandemonium V, a virtually stock 1965 Barracuda weighing about 3700 lbs that turned amazing 1/4 mile times of 9.78 seconds at 160 mph that year.

Blasts down the 1320 with billowing clouds of smoke from massive slicks spinning the entire length of the drag strip were awe inspiring for any car, especially a full bodied vehicle. Power came from a 392 cubic-inch Chrysler Hemi engine characteristic of Top Fuel Dragsters of the time, and with direct drive (no transmission) also from TF/D, engine output was in the range of 2,000 horsepower. Initially with no class in National Hot Rod Association drag racing, Pandemonium V became an exhibition car that was far faster and quicker than typical Super Stock and A/Factory Experimental cars.

Super/Xperimental Stock class was invented for drag cars of this type, a class featuring the most innovative cars available that evolved into 'Funny Cars' the next year, even more innovative with tubular frames like short wheelbase dragsters and lift-up fiberglass bodies. Pandemonium V was among the history making class of 1965 drag race cars.
The first series of the Barracuda was produced from 1964 through 1969, distinguished by its A-body construction. From 1970 through 1974 the second series was produced using an E-body construction.

In 1964, Plymouth offered the Barracuda as an option of the Valiant model line, meaning it wore both the Valiant and Barracuda emblems. The base offering was a 225 cubic-inch six-cylinder engine that produced with 180 horsepower. An optional Commando 273 cubic-inch eight-cylinder engine was available with a four-barrel carburetor, high-compression heads and revised cams. The vehicle was outfitted with a live rear axle and semi-elliptic springs. Unfortunately, the Barracuda was introduced at the same time, separated by only two weeks, as the Ford Mustang. The Mustang proved to be the more popular car outselling the Valiant Barracuda by a ratio of 8 to 1.

The interior was given a floor-shifter, vinyl semi-bucket seats, and rear seating. The rear seats folded down allowing ample space for cargo.

By 1967, Plymouth redesigned the Barracuda and added a coupe and convertible to the model line-up. To accommodate larger engines, the engine bay was enlarged. There were multiple engine offerings that ranged in configuration and horsepower ratings. The 225 cubic-inch six-cylinder was the base engine while the 383 cubic-inch 8-cylinder was the top-of-the-line producing 280 horsepower. That was impressive, especially considering the horsepower to weight ratio. Many chose the 340 cubic-inch eight-cylinder because the 383 and Hemi were reported to make the Barracuda nose-heavy while the 340 offered optimal handling.

In 1968 Plymouth offered a Super Stock 426 Hemi package. The lightweight body and race-tuned Hemi were perfect for the drag racing circuit. Glass was replaced with lexan, non-essential items were removed, and lightweight seats with aluminum brackets replaced the factory bench, and were given a sticker that indicated the car was not to be driven on public highways but for supervised acceleration trials. The result was a car that could run the quarter mile in the ten-second range.

For 1969 a limited number of 440 Barracudas were produced, giving the vehicle a zero-to-sixty time of around 5.6 seconds.

In 1970 the Barracuda were restyled but shared similarities to the 1967 through 1969 models. The Barracuda was available in convertible and hardtop configuration; the fastback was no longer offered. Sales were strong in 1970 but declined in the years that followed. The muscle car era was coming to a close due to the rising government safety and emission regulations and insurance premiums. Manufacturers were forced to detune their engines. The market segment was slowly shifting from muscle-cars to luxury automobiles. 1974 was the final year Plymouth offered the Barracuda.
By Daniel Vaughan | Aug 2010
For more information and related vehicles, click
here
MOPAR HEMI® CHALLENGE SET FOR 60TH NHRA U.S. NATIONALS
This Year's Edition to Include Special 50th Anniversary HEMI Tribute ◾Mopar 's HEMI® Challenge will be held for a 14th consecutive season at NHRA's 60th U.S. Nationals at Lucas Oil Raceway in Indianapolis, August 28-29 ◾This year's edition to commemorate 50th anniversary of Gen II 426 race HEMI engine ◾Winner will take home a $15,000 purse, a unique HEMI Challenge trophy and special winner's jacket celebrating the 50th anniversary of the iconic engine ◾Mopar to provide cash prize payout to t...[Read more...]
MOPAR TO CELEBRATE 50TH ANNIVERSARY OF THE ICONIC 426 HEMI IN 2014
Mopar Unveils Logo, Special Product Line and Plans Marketing Events ◾2014 marks 50th anniversary of the introduction of the Gen II 426 Race HEMI® ◾Mopar unveils 50th anniversary HEMI logo celebrating the iconic engine ◾Engine made its legendary debut in February 1964 by dominating the Daytona 500 ◾A version of the Gen II 426 HEMI still powers NHRA Funny Car and Top Fuel vehicles ◾Special 50th anniversary HEMI merchandise product line available on WearMopar.com ◾Marketing events plan...[Read more...]
MOPAR® HEMI® CHALLENGE RETURNS TO THE U.S. NATIONALS FOR A 13TH YEAR
◾Mopar HEMI Challenge returns to the NHRA U.S. Nationals at Lucas Oil Raceway in Indianapolis August 29-30th for a 13th consecutive season. ◾Winner will take home $15,000 purse, the iconic HEMI Challenge trophy and the addition of a custom Mopar winner's jacket ◾Mopar adds a cash prize payout to the full 16-car field to this year's edition August 6, 2013 , Auburn Hills, Mich. - The Mopar® HEMI® Challenge will once again have National Hot Rod Association (NHRA) Sportsman enthusiast...[Read more...]
Raw Power Has a Stamp of Its Own Muscle Cars Roar at Spring Classic Auction
What do you get when you bring the U.S. Postal Service and Dana Mecum's Original Spring Classic Auction together at the State Fairgrounds — a Muscle Car Extravaganza! Since it began 26 years ago, Mecum's Spring Classic auction in Indianapolis has featured the largest auction of muscle cars in the world. This year, the Postal Service will celebrate the raw power of the performance vehicle at the Spring Classic event by dedicating five, limited edition stamps featuring iconic muscle cars...[Read more...]
RICHARD PETTY DEDICATES MUSCLE CARS FOREVER STAMPS
Raw power gets a stamp of its own today as seven-time NASCAR National Champion Richard Petty helps dedicate the America on the Move: Muscle Cars Forever stamps. Petty, his son Kyle and Postmaster General Patrick Donahoe will dedicate the limited-edition stamps at the Daytona International Speedway where 'The King' won a record seven Daytona 500 Championships. Typically equipped with big, powerful engines, these high-performance vehicles began roaring across America in the 1960s. The limite...[Read more...]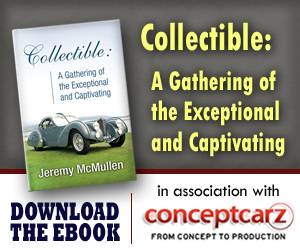 Similarly Priced Vehicles from 1965
Pontiac Tempest LeMans ($2,437-$3,095)
Chevrolet Chevelle Series ($2,100-$4,300)
Chevrolet Chevelle Malibu ($2,300-$4,300)
Volkswagen Karmann-Ghia ($2,295-$2,450)
Buick Skylark ($2,480-$3,842)
Dodge Dart ($2,045-$2,590)
Datsun 1500 SPL310 ($2,460-$2,460)
Chevrolet Corvair Corsa ($2,500-$2,600)
Oldsmobile F-85 ($2,415-$2,980)
Ford Falcon ($1,975-$2,660)

Average Auction Sale: $8,271
© 1998-2014. All rights reserved. The material may not be published, broadcast, rewritten, or redistributed.