1939 Lincoln Zephyr Series 96H news, pictures, specifications, and information

Tweet
Lincoln, a division of the Ford Motor Company, produced the Zephyr in 1936. Its end was near with World War II needing war-related production equipment. The Lincoln Continental continued the footsteps of the Zephyr after the war. Production of the Zephyr accounted for 80% of total sales.

Styling was done by John Tjaarda and Eugene Gregory. Incorporated into the front, was a long horizontal hood, headlamps intergrated into the fenders and a grille with horizontal bars. The roofline sloped back to the rear bumper and designed into the rear of the vehicle were fender skirts.

The construction of the Zephyr was made up of a stiffer than body-on-frame unit. Powered by a V12 engine, the 3,350 pound vehicle could reach 90 miles per hour. Its performance handled itself fairly well for that generation. The British magazine, The Motor, recorded a zero to 96 km/h (60 mph) time of 14 seconds, and a top speed of 145 km/h (90 mph). In 1937 a convertible was added to Lincoln's lineup and in 1938, a new front end and a lower, two piece vertical bar grille would be the most noticeable changes.
Kyle McMullen
| | |
| --- | --- |
| | Convertible Coupe |
This vehicle is the second prototype Lincoln Continental produced. The first was destroyed. After the car was built in the Lincoln shops it was owned for several years by its designer, E.T. 'Bob' Gregorie.

Over the years, the car was saved - but barely. When it was finally acquired by the current owner the car required a complete restoration, which was undertaken several years ago. Since then, it has been displayed at many major collector car events.
On November 2nd of 1935, the Lincoln Motor Company announced a new model called the Lincoln-Zephyr. It was priced at $1,275 to $1,320, less than a third the price of the least expensive Model K Lincoln.

A three-window coupe debuted for 1937. For 1938, the Zephyr received a new nose, a convertible coupe and a four-door convertible sedan. For 1939, the Zephyr - along with the Ford and new Mercury cars - received hydraulic brakes. Unlike its siblings, the Zephyr's brakes had servo-assist.

This convertible sedan was completed on May 17th of 1939. It was ordered by the Ford Motor Company Sales Department. It was delivered in Malaci Green, a special color, with a green leather interior and whitewall tires. It is believed to have been built for the Ford Motor Company display, The Road of Tomorrow, at that year's New York World's Fair.

In 1952, the car was on the used car lot of New York dealer Bob Grossman, where it quickly sold. In 1962, it was sold by Russell Decker to Don Cowan of Pittsfield, Massachusetts. It was purchased by Erwin Snyder of Claverack, New York in 1969. By 1996, it was in the care of the Winross Company of Churchville, New York, makers of high-quality model trucks. The car would pass through several more owners before being sold by Glenn Napierskie of Escondido, California in 2007 to Mr. John O'Quinn.

In 2011, the car was offered for sale at RM Auction's Arizona sale where it was estimated to sell for $50,000 - $80,000 and offered without reserve. As bidding came to a close, the car had been sold for the sum of $90,750, inclusive of buyer's premium.
By Daniel Vaughan | Jan 2011
In 1936 Lincoln introduced the Zephyr, named and styled after the streamlined Burlington Zephyr express train. The train was an aerodynamic diesel powered streamliner that brought an end to the steam-engined trains and set many new speed-records. The Zephyr stayed in production until 1942 when it was discontinued to make way for the new Mercury line which was in a similar market segment. Since the Mercury's were derived from a Ford running gear and chassis they were cheaper to produce, Lincoln decided to cancel the Zephyr after only six years of production.
The styling was courteous of the Dutch-Born designer John Tjaarda of the Briggs Body Corporation, however, prior to production Ford's stylist Bob Gregorie restyled the front end. Under the hood was a Ford-derived V-12 that produced 110 horsepower, not enough to do justice to the Zephyr name and what it represented, but a modest amount to carry the vehicle where it was tasked to travel.

In 1936 around 15000 Zephyrs were constructed, nearly 80% of all Lincolns sold. Nearly 1500 were given coupe/sedan body-styles which were a two-door sedan configuration built on a chassis that could have accommodated four-doors.

In the year 2005, Lincoln reintroduced the Zephyr. To help create excitement at auto shows, Lincoln purchased a 1936 Zerphyr serial number H-5739, to tour with the modern Lincoln Zephyr.

Due to the onset of World War II, Lincoln switched to war-related production. Production resumed in 1946 and continued until 1948.
By Daniel Vaughan | Aug 2006
For more information and related vehicles, click
here
ICONS CONVERGE: FORD MUSTANG CELEBRATES 50 YEARS AT THE EMPIRE STATE BUILDING
• On April 16-17, Ford is celebrating 50 years of continuous pony car production by bringing the all-new Mustang convertible to the Empire State Building's 86th floor observatory, allowing visitors to join in the festivities
• Ford is re-creating the same feat it achieved nearly 50 years ago – unveiling a Mustang on the world's most famous attraction, once again making history
• A technical team is hard at work disassembling a Mustang into sections so that it will fit into the ...[Read more...]
Star Automobiles Set To Astonish And Amaze At 7Th Annual Barrington Concours D'Elegance
BARRINGTON, ILL. – July 3, 2013 – The 7th Annual Barrington Concours d'Elegance will feature a wide variety of vehicle classes, including some of the most celebrated pre and post war collectible cars in the world, with stars and stunning examples from each group. An array of exquisite examples of automotive excellence will be shown on July 12-14, 2013, at the Makray Memorial Golf Club in Barrington, Ill. The Concours will celebrate over 100 fine autos with displays detailing the history o...[Read more...]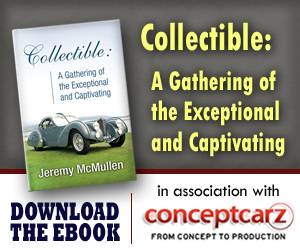 Similarly Priced Vehicles from 1939
Buick 40 Special ($849-$1,406)
LaSalle Series 50 ($1,323-$1,895)
Packard 120 ($1,100-$1,900)
Buick Century ($1,175-$1,713)
Packard 1703 Super Eight ($1,650-$2,130)
Buick Series 80 Roadmaster ($1,540-$1,980)

Average Auction Sale: $87,225
Lincoln
Monthly Sales Figures
Volume
June 2014
7,271
May 2014
8,845
April 2014
6,803
March 2014
8,969
February 2014
6,661
January 2014
5,973
December 2013
7,984
November 2013
6,727
October 2013
7,131
September 2013
6,453
August 2013
8,192
July 2013
6,919
(More Details)
© 1998-2014. All rights reserved. The material may not be published, broadcast, rewritten, or redistributed.