1939 Lincoln Zephyr Series 96H news, pictures, specifications, and information

Tweet
Lincoln, a division of the Ford Motor Company, produced the Zephyr in 1936. Its end was near with World War II needing war-related production equipment. The Lincoln Continental continued the footsteps of the Zephyr after the war. Production of the Zephyr accounted for 80% of total sales.

Styling was done by John Tjaarda and Eugene Gregory. Incorporated into the front, was a long horizontal hood, headlamps intergrated into the fenders and a grille with horizontal bars. The roofline sloped back to the rear bumper and designed into the rear of the vehicle were fender skirts.

The construction of the Zephyr was made up of a stiffer than body-on-frame unit. Powered by a V12 engine, the 3,350 pound vehicle could reach 90 miles per hour. Its performance handled itself fairly well for that generation. The British magazine, The Motor, recorded a zero to 96 km/h (60 mph) time of 14 seconds, and a top speed of 145 km/h (90 mph). In 1937 a convertible was added to Lincoln's lineup and in 1938, a new front end and a lower, two piece vertical bar grille would be the most noticeable changes.
Kyle McMullen
| | |
| --- | --- |
| | Convertible Coupe |
This vehicle is the second prototype Lincoln Continental produced. The first was destroyed. After the car was built in the Lincoln shops it was owned for several years by its designer, E.T. 'Bob' Gregorie.

Over the years, the car was saved - but barely. When it was finally acquired by the current owner the car required a complete restoration, which was undertaken several years ago. Since then, it has been displayed at many major collector car events.
On November 2nd of 1935, the Lincoln Motor Company announced a new model called the Lincoln-Zephyr. It was priced at $1,275 to $1,320, less than a third the price of the least expensive Model K Lincoln.

A three-window coupe debuted for 1937. For 1938, the Zephyr received a new nose, a convertible coupe and a four-door convertible sedan. For 1939, the Zephyr - along with the Ford and new Mercury cars - received hydraulic brakes. Unlike its siblings, the Zephyr's brakes had servo-assist.

This convertible sedan was completed on May 17th of 1939. It was ordered by the Ford Motor Company Sales Department. It was delivered in Malaci Green, a special color, with a green leather interior and whitewall tires. It is believed to have been built for the Ford Motor Company display, The Road of Tomorrow, at that year's New York World's Fair.

In 1952, the car was on the used car lot of New York dealer Bob Grossman, where it quickly sold. In 1962, it was sold by Russell Decker to Don Cowan of Pittsfield, Massachusetts. It was purchased by Erwin Snyder of Claverack, New York in 1969. By 1996, it was in the care of the Winross Company of Churchville, New York, makers of high-quality model trucks. The car would pass through several more owners before being sold by Glenn Napierskie of Escondido, California in 2007 to Mr. John O'Quinn.

In 2011, the car was offered for sale at RM Auction's Arizona sale where it was estimated to sell for $50,000 - $80,000 and offered without reserve. As bidding came to a close, the car had been sold for the sum of $90,750, inclusive of buyer's premium.
By Daniel Vaughan | Jan 2011
A development involving John Tjaarda, Bob Gregorie, and Lincoln president Edsel Ford, the Zephyr made its debut in 1936, and was an instant success. The following lines were a welcome departure from the ponderous K-series Lincolns, excellent cars that suffered from the high curb weights and high prices that afflicted so many Depression-era prestige makes. Unit-body construction kept the Zephyr's mass in check and enhanced chassis rigidity, while attractive pricing - from $1,320 in 1936, versus a minimum of $4,200 for the least expensive K-series Lincoln - ensured brisk sales.

Offered initially only in 2- and 4-door sedan body styles, the Zephyr outsold the extensive K-series lineup 14,994 to 1,534. Lincoln added coupe and town car body styles for 1937, and sales soared almost to 30,000. The Zephyr had pulled Lincoln out of its Depression doldrums.

Essentially a V12 version of Ford's flathead V8, the Zephyr's engine - 267.3 cubic-inches, 110 horsepower in 1939 - wasn't the car's strongest suit. But a 4.33:1 rear axle provided respectable acceleration.
The 1939 Lincoln Zephyr received several important improvements over the previous year's version, as it was given a more powerful engine, hydraulic brakes, heavy-duty torque-tube rear axle, 5.5-inch bolt-circle wheels, concealed running boards, a grille, a hood, and twin split front bumpers.

This particular example is one of only 2,500 three-window coupes produced in 1939. It wears an older restoration and was acquired in 2008 by noted collector Skip Barber, who retained the car for several years before passing it to its present owner.
By Daniel Vaughan | Oct 2014
This Lincoln Zephyr is one of only three hundred and two convertible sedans produced in 1939. It was acquired by its present owners about a quarter of a century ago. A restoration soon followed. The banana yellow paint was stripped, revealing its original color - a special shade of Ardmore Green, which was introduced in and available only for 1939. All colors throughout are original to the car, style and year. This Convertible Sedan is also fitted with nearly every available option and accessory.

When the restoration was completed, the car was shown only once, at the Orange County regional meet of the Lincoln-Zephyr Owners Club in 2008, where it scored 98.75 points. There, it was awarded First in Class and the Ford Trophy, and it went on to be displayed at the Petersen Automotive Museum.
By Daniel Vaughan | Oct 2014
In 1936 Lincoln introduced the Zephyr, named and styled after the streamlined Burlington Zephyr express train. The train was an aerodynamic diesel powered streamliner that brought an end to the steam-engined trains and set many new speed-records. The Zephyr stayed in production until 1942 when it was discontinued to make way for the new Mercury line which was in a similar market segment. Since the Mercury's were derived from a Ford running gear and chassis they were cheaper to produce, Lincoln decided to cancel the Zephyr after only six years of production.
The styling was courteous of the Dutch-Born designer John Tjaarda of the Briggs Body Corporation, however, prior to production Ford's stylist Bob Gregorie restyled the front end. Under the hood was a Ford-derived V-12 that produced 110 horsepower, not enough to do justice to the Zephyr name and what it represented, but a modest amount to carry the vehicle where it was tasked to travel.

In 1936 around 15000 Zephyrs were constructed, nearly 80% of all Lincolns sold. Nearly 1500 were given coupe/sedan body-styles which were a two-door sedan configuration built on a chassis that could have accommodated four-doors.

In the year 2005, Lincoln reintroduced the Zephyr. To help create excitement at auto shows, Lincoln purchased a 1936 Zerphyr serial number H-5739, to tour with the modern Lincoln Zephyr.

Due to the onset of World War II, Lincoln switched to war-related production. Production resumed in 1946 and continued until 1948.
By Daniel Vaughan | Aug 2006
For more information and related vehicles, click
here
NEW 2015 LINCOLN NAVIGATOR EQUIPPED FOR ENHANCED PERFORMANCE AND REFINEMENT
◾More powerful engine, redesigned exterior, updated interior and customer-focused technologies reaffirm Lincoln Navigator's leadership in the full-size luxury SUV market ◾New 3.5-liter, twin-turbocharged EcoBoost® engine delivers more power and torque than previous-generation Navigator, while providing EPA-estimated, best-in-class fuel economy of 16 mpg city, 22 mpg highway and 18 mpg combined ◾Available Reserve Package includes leather-wrapped instrument panel, armrests and gear shift, premiu...[Read more...]
POTEET, CIZEK EARN TOP AWARDS AT GOODGUYS 16TH PPG NATIONALS
Columbus, OH – Tennessee's George Poteet and Nebraska's Ron Cizek collected the top two awards at the Goodguys 16th PPG Nationals in Columbus, Ohio last weekend. Under brilliant sunshine and in front of record crowds, Poteet's vintage NASCAR-inspired '69 Torino won the Goodguys 2013 Optima Batteries Street Machine of the Year while Cizek's popular Ridler award-winning '40 Ford coupe collected the Goodguys 2013 Classic Instruments Street Rod of the Year title. For Cizek, it's the second ma...[Read more...]
GREG BIFFLE GIVES FORD MOTOR COMPANY 1,000TH NASCAR VICTORY AFTER WINNING AT MICHIGAN INTERNATIONAL SPEEDWAY
◾Ford Motor Company has won 1,000 NASCAR races in the Sprint Cup, Nationwide and Camping World Truck Series combined. ◾Jim Roper won the very first NASCAR-sanctioned stock car race in a Lincoln when he was deemed the winner at Charlotte on June 19, 1949. ◾Ford Motor Company has won 20 manufacturer titles and 13 driver championships in NASCAR's top three series. DEARBORN, MI, (June 16, 2013) – Henry Ford's win over Alexander Winton on Oct. 10, 1901 in what proved to be his only race a...[Read more...]
Edsel Ford's Speedster Stars at 'The Amelia'
Edsel Ford's 'continental car', a custom boattail speedster, will take its rightful place in the Sports Car Class of the 18th annual Amelia Island Concours d'Elegance. In the shape of Edsel's seminal speedster is the genesis of Ford's legendary design department. Edsel Ford was hardly 'a chip off the old block'. The acorn fell well away from the mighty oak that was Henry Ford, founder of the Ford Motor Company. Edsel was not just the President of Ford, he was a car guy to his core. His ta...[Read more...]
Lincoln at Los Angeles Auto Show Press Days: Celebration of Its Past and Future As Brand Rolls Out Its Reinvention
> The brand pays tribute to its heritage today, displaying seven of the most influential Lincoln designs > Thursday sees a display full of the all-new MKZ premium midsize sedan and MKZ Hybrid, the future of Lincoln, on the Lincoln stand > Lincoln launches on Tumblr http://lincolnnow.tumblr.com beginning with the visually stunning classic Lincolns shown on the stand and select images from archives. Continues with an all-new collection of photographs by photographers Jamie Beck and Kevin Burg ...[Read more...]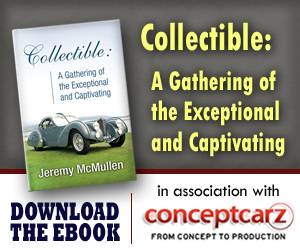 Similarly Priced Vehicles from 1939
Buick 40 Special ($849-$1,406)
LaSalle Series 50 ($1,323-$1,895)
Packard 120 ($1,100-$1,900)
Buick Century ($1,175-$1,713)
Packard 1703 Super Eight ($1,650-$2,130)
Buick Series 80 Roadmaster ($1,540-$1,980)

Average Auction Sale: $94,201
Lincoln
Monthly Sales Figures
Volume
December 2014
9,690
November 2014
8,113
October 2014
8,883
September 2014
7,257
August 2014
8,146
July 2014
7,863
June 2014
7,271
May 2014
8,845
April 2014
6,803
March 2014
8,969
February 2014
6,661
January 2014
5,973
(More Details)
© 1998-2014. All rights reserved. The material may not be published, broadcast, rewritten, or redistributed.