1946 Buick 76C Roadmaster news, pictures, specifications, and information

Tweet
The 1946 Roadmaster Convertible is the most rare of all Post-War Buick Convertibles. There were 2,550 units built, 4 are known to exist with 3 in the US and 1 in Argentine.

This car is one of the very few with engine turned dash panels.

The car has been shown at 3 AACA events, where it scored 400, 399, 400 points respectively.
The 1946 Model 76C is one of the rarest postwar Buick convertibles; 2,587 were produced, four of which remain, three are located in the U.S. and one in Argentina.

The engine turned dash panels date the production of this car to the period before a labor strike in the spring of 1946. Afterwards, Buick used body colored dash panels. The car weighs in at 4345 pounds, has a 129-inch wheelbase and sold new for $2,347. It was powered by a straight-eight overhead valve engine, making 144 horsepower and feeding into a three-speed manual transmission.

The current owner purchased this car in the summer of 1999. It had traveled just 31,000 miles and was quite solid. Restoration began at Jenkins Restoration in North Carolina. The work required 4,000 hours and was completed in late 2002. The car has won a Senior Grand National award as well as other AACA and concours awards.
The Roadmaster named first appeared on Buick automobiles in 1936 as a celebration of their engineering improvements and advancements in design. The Buick Series 80 became known as the Roadmaster. The Roadmasters were built on the longest wheelbase Buick had to offer. From 1946 through 1957 they were the most elegant and prestigious automobiles that Buick sold.

From 1936 through 1948 the Roadmaster appeared in coupe, sedan, convertible and station wagon bodystyles. A hardtop coupe was added in 1949 and dubbed the Riviera.

The Roadmaster named reappeared in 1991 and continued in production until 1996. It served as a replacement for the Electra model line and offered as an Estate Wagon. A sedan was introduced in 1992.

The end of the 1953 Buick Roadmaster station wagon meant the end of the last wood-bodied station wagon to be mass-produced in the United States. In 1996, the end of the Buick Roadmaster Estate Wagon meant the end of the full-size family station wagons.
By Daniel Vaughan | Mar 2006
For more information and related vehicles, click
here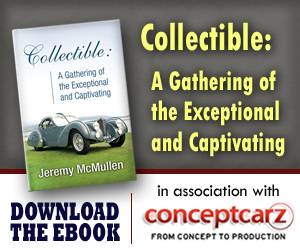 Buick
Monthly Sales Figures
Volume
December 2014
20,357
November 2014
19,143
October 2014
18,699
September 2014
17,466
August 2014
22,143
July 2014
17,683
June 2014
21,403
May 2014
19,957
April 2014
19,214
March 2014
20,428
February 2014
19,192
January 2014
13,278
(More Details)
© 1998-2014. All rights reserved. The material may not be published, broadcast, rewritten, or redistributed.