Image credits: © Mazda.
2006 Mazda CX-7 news, pictures, specifications, and information

Tweet
Mazda North American Operations (MNAO) today announced details of its much-anticipated upcoming 2007 Mazda CX-7 crossover sport-utility vehicle (SÚV). The company also confirmed that the car will make its public debut at the upcoming Greater Los Angeles Auto Show here, and the North American International Auto Show in Detroit in January 2006.
The all-new Mazda CX-7 is the first of three Mazda vehicles that are being designed and engineered specifically for the North American market.

Mazda's new five-seat CX-7 is a refreshing departure from the fleet of traditional SÚV's currently plying American roads. Produced on entirely Mazda-derived platform architecture, Mazda CX-7 embodies an astute blend of sports car verve and SÚV practicality, resulting in a fun-to-drive SÚV wîth Mazda's trademark 'Soul of a Sportscar'. It is a vehicle that brings together performance and design like never before. The Mazda CX-7 is just right for adventurous couples driven by the urge for discovery.

'The North American market continues to play a pivotal role in Mazda Motor Corporation's global future,' said Jim O'Sullivan, president and CEO, MNAO. 'Vehicles such as CX-7 and others in the pipeline, designed and engineered specifically for the North American market, will make Mazda an important and influential force in the . This vehicle represents everything a Mazda SÚV should be: powerful, great styling, detailed craftsmanship and fun to drive. Mazda at its finest'.


The distinctive exterior design of the Mazda CX-7 is an extension of the sports car motif from the 2005 MX-Crossport concept and the RX-01 concept introduced in 1995 and carries over much of the strong styling emotion brought on by Mazda's current RX-8 sports car as well. Prominent front fenders, A-pillars rooted at the body's leading edge, and Mazda's signature five-pointed grille clearly register this new model as a Mazda. The eighteen-inch aluminum wheels and tires proclaim Mazda CX-7's Zoom-Zoom intentions and immediately signal that this is a vehicle built for drivers.

An interior design, also previewed by the MX-Crossport concept, fulfills every car enthusiast's innate desire to jump in and drive. The three-dial instrument cluster, sports car inspired high-mounted shifter, and firm-fitting front bucket seats are configured for spirited motoring. The instrument panel consists of a unique 'double-roof' structure, in which a small 'roof' over the meter cluster is positioned just in front of a large 'roof' that extends across the entire instrument panel. The 60-40 split rear seat accommodates three people in comfort and quickly converts to an extension of the 29.9-cu. ft. cargo hold, bringing capacity up to 58.6-cu. ft. The 39-inch-long rear compartment (seats up) offers more stowage space than some larger SÚVs.

Matching the sporty appearance is Mazda CX-7's powerful and dynamic performance. Mazda CX-7 is powered by a turbocharged and intercooled 2.3-liter four-cylinder direct-injection gasoline engine that produces a hearty 244 horsepower at 5,000 rpm. While key powertrain features are shared wîth the recently launched MAZDASPEED6, the Mazda CX-7 is exclusively tuned to deliver 258 lb-ft of torque at a remarkably low 2,500 rpm for healthy throttle response. With Mazda's six-speed Sport AT transmission and at least 99-percent of the maximum torque available all the way to 5,000 rpm where peak horsepower is delivered, Mazda CX-7 performs as if there's an engine twice the size under the hood. Furthermore, the Mazda CX-7 is estimated to deliver over 23 mpg in combined driving.

A sturdy unitized body structure, fully independent suspension, and four-wheel ventilated disc brakes wîth standard four-wheel Anti-lock Braking System (ABS), Dynamic Stability Control (DSC) and Traction Control System (TCS), underlie Mazda CX-7's athletic road manners. Customers may select the driveline best suited to their needs: Front-Wheel Drive or Mazda's Active Torque-Split All-Wheel Drive. With Active Torque-Split All-Wheel Drive, a computer controlled coupling feeds up to 50-percent of the engine's torque to the rear wheels for exceptional handling whether the driving conditions are dry and fast or slippery and paced.

Mazda CX-7 arrives in the spring of 2006 as a 2007 model.
Source - Mazda
Mazda Motor Corporation will showcase the European version of the Mazda CX-7, its highly-anticipated crossover sport-utility vehicle (SÚV), at the Paris International Motor Show to be held from Thursday, 28°September through Sunday, 15 October 2006.
A unique combination of sports-car driving fun, bold designing and SÚV practicality and comfort, the Mazda CX-7 features a 6-speed manual transmission, new power output and many design elements that are specific to the European model.

Joining the Mazda CX-7 will be the all-new Mazda MX-5 Roadster Coupe wîth power retractable hard top and the all-new Mazda BT-50 pickup, which is even more stylish, practical and rugged than its successful B-Series predecessor. Also on hand will be the winner of the Grand Prix Du Plus Beau Concept Car at the XXIth Festival Automobile International in Paris in January this year, the Mazda Senku, making its first appearance at a European Motor Show.
Source - Mazda
NISSAN ANNOUNCES U.S. PRICING FOR 2015 NISSAN JUKE
NASHVILLE, Tenn. – Nissan announced U.S. pricing for the new 2015 Nissan JUKE sport cross, which features a revised exterior and enhanced standard equipment – plus a new JUKE 'Color Studio' personalization program. The 2015 JUKE goes on sale today at Nissan dealers nationwide, following its North American debut at the Los Angeles Auto Show. While keeping its same dimensions and aggressive stance as previous years, the 2015 JUKE offers a fresh front end look with its new projector beam ...[Read more...]
MAZDA6 EARNS 'TECHNOLOGY CHOICE AWARD' BY GREATER ATLANTA AUTOMOTIVE MEDIA ASSOCIATION
WASHINGTON, April 30, 2014 -- The Greater Atlanta Automotive Media Association (GAAMA) named the 2015 Mazda6 its 'Technology Choice Award' at its second annual Family Choice Challenge held on Friday, April 25th. 'A repeat winner at Family Choice Challenge, the Mazda6 consistently earns accolades for its impressive combination of style and substance,' said GAAMA President Nick Palermo. 'Upon first glance, the Mazda6 has the striking lines of a show car. But a more in-depth look reveals ...[Read more...]
ALL-NEW 2015 HYUNDAI GENESIS DELIVERS GENEROUS PREMIUM CONTENT FOR AN OUTSTANDING VALUE POSITION
• Well-equipped Starting Price under $40,000 includes Impressive Safety and Technology Features
SCOTTSDALE, Ariz., April 1, 2014 – During a gathering of top automotive and business media at the national drive event for the 2015 Genesis, Hyundai announced a compelling pricing package for the all-new premium sedan. Hitting showroom floors later this month, Genesis starts at $38,000 for the well-equipped 3.8L V6 and $51,500 for the 5.0L V8 model. The combination of bold design, sup...[Read more...]
Nissan Announces U.S. Pricing For 2014 Juke
Four trim levels, including performance-themed JUKE NISMO, plus three special packages offer buyers a wide range of choices for Nissan's popular sport cross vehicle NASHVILLE, Tenn. - Nissan today announced U.S. pricing for the 2014 Nissan JUKE and JUKE NISMO sport cross vehicles, which are on sale now at Nissan dealers nationwide. The JUKE NISMO, first introduced in mid-2013, is part of a growing lineup of NISMO-branded factory performance machines in Nissan showrooms. Offer...[Read more...]
BMW ANNOUNCES PRICING FOR ALL-NEW X5 SPORTS ACTIVITY VEHICLE
Woodcliff Lake, NJ – June 24th, 2013 … It isn't often that an automobile manufacturer gets to launch an entirely new vehicle segment, but that's exactly what BMW did in 1999 when it introduced the world's first Sports Activity Vehicle – the BMW X5. Two generations and some 1.3 million vehicles later, the BMW X5 is set to enter its third generation. As its predecessors have done before, the all-new 3rd generation X5 will again set new standards for luxury, versatility and – because it is a BMW f...[Read more...]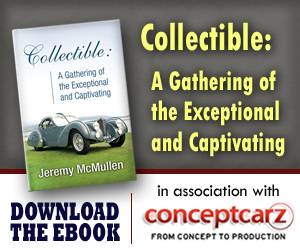 Mazda
Monthly Sales Figures
Volume
December 2014
24,808
November 2014
21,242
October 2014
18,798
September 2014
23,980
August 2014
31,305
July 2014
29,238
June 2014
26,208
May 2014
29,731
April 2014
22,434
March 2014
34,903
February 2014
24,331
January 2014
18,813
(More Details)
© 1998-2014. All rights reserved. The material may not be published, broadcast, rewritten, or redistributed.