1928 Packard 443 Eight news, pictures, specifications, and information

Tweet
| | |
| --- | --- |
| | Custom Phaeton |
The 'Golden Age' of the Packard automobile occurred during the decades of the 1920's and 1930's. Preserved and restored Packard's of this era are the true classics of today.

The model displayed here was Packard's big Eight for 1928 - the Model 443 Custom 8, with the long 143 inch wheelbase and the powerful 384 cubic-inch 8-cylinder engine. It has a road clearance of 8.75-inches, center jump seats, and a weight of 5045 pounds.

This vehicle has the big drum headlights with matching cowl lights, the combination motor-meter temp gauge and goddess of speed hood ornament, sporty wire wheels, side mounted spares, hood doors instead of louvers, and a long trim design.

This great Packard 443 is an outstanding example of the fine car craftsmanship, engineering and attention to detail that was the trademark of luxury automobiles of earlier times. It is still sound and dependable and will cruise elegantly and comfortably at 45 to 55 miles per hour.

In 1928, this was of the most expensive cars to purchase new in America. To own a brand new 1928 Packard 443 Sport Phaeton would cost $4,250.
Carosserie Hibbard et Darrin was based in Paris, France and later in New York, New York; and was founded by Thomas L. Hibbard and his partner Howard 'Dutch' Darrin. In 1928 Hibbard & Darrin introduced a new body structure consisting of aluminum castings called Sylentlyte (silent and light). Sylentlyte was a thin walled aluminum casting system. The four door convertible utilize 10 main castings to form the body.

The Parisian Packard dealer, Monsieur Barbezat, sold a number of Hibbard & Darrin cars, including this car to an Argentinean National. The engine is a 386 cubic-inch Straight Eight. This Convertible Sedan is on a 143-inch wheelbase, has a divider window and is totally unrestored. Once car was built.
In 1928, this was one of the highest priced cars built in America. Selling new for $4250, this particular model, a convertible coupe on a 143 inch wheelbase, is especially rare. To the best of our knowledge, this is the only known vehicle of its kind left in the world. Since it was restored, it has been housed in a climate-controlled garage. Features include original straight eight engine wîth 109 horsepower, self lubricating chassis, cowl lights, rumble seats, title windshield, dual sidemount tires and mirrors, trunk/luggage rack, and leather wrapped springs to reduce the noise.
Source - Barrett-Jackson
This 1928 Packard 4-43 Phaeton was purchased new by the current owner's father from Gibbes Machinery Company in Columbia, SC in October of 1928. The current owner's father, who was from Scotland, took the car to England and Scotland in 1929. He claimed it was the first car to climb the hill to Edinborough Castle in high gear. It would later spend 28 years of its life in Sumter, SC.

The car was sold in 1956 to Mr. Jake Nelson of Greenville, SC. At his death it was purchased by Henry Yeska and re-sold to a collector in Pennsylvania. Mr. Paul Ianuario located the car for Mr. Logan, the current owner, in 2004 and re-acquired the car after 48 years.

This car has been treated to a complete frame-off restoration that was done over the past four years and has been brought back to the original colors and with the original accessories. In 2008 it was brought to the Hilton Head Concours d'Elegance where it was awarded the coveted 'Best of Show' award.
| | | |
| --- | --- | --- |
| | | Custom Touring |
Packard is unquestionably the most famous name of a very long, long line of very superior quality automobiles which has finally vanished from the American scene. This individual car was originally owned by the President of George Washington Úniversity, and is reported to have been used by Pope Pius XII on his only visit to the Nation's Capital.
Source - Luray Cavern Museum
In 1928, Packard was considered the indisputable leader in the field of prestige automobiles, and the exclusive Senior Eight Phaetons and Sedans were the top-of-the-line Packard models. This particular model, a convertible roadster coupe built on a 143-inch wheelbase, was the least expensive body style amiable in the 443 model-lineup, yet it is among the most highly prized configurations today. The Packard 443 is powered by a 385-cid, 109 horsepower straight eight with three-speed transmission.
Packard called its new 8-cylinder car 'Custom' models for 1928, in spite of the fact that they were not custom cars, nor even limited series models. They were straight from the company's own production lines. That didn't make them any less impressive, as custom coachwork on an individual chassis was available for those with discriminating tastes and VIP status like American celebrities and business tycoons. There were nine standard models in the Custom Eight line for 1928, all riding on a 143-inch wheelbase and powered by a 383 cubic-inch, 109 horsepower straight-eight engine.

This one-off town car was built by Rollston, Inc. and was built for the president of the Anaconda Copper Company of Pennsylvania. Though it was restored in 1984, it retains its original upholstery in the passenger compartment. Its previous owner kept the car for more than 40 years.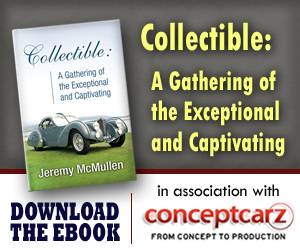 Similarly Priced Vehicles from 1928
Chrysler Model 72 ($1,495-$3,595)
Lincoln Model L ($4,595-$7,345)
Franklin Airman ($2,490-$4,600)
LaSalle Model 303 ($2,350-$4,900)
Stutz Model BB ($3,500-$6,900)

Average Auction Sale: $80,457
© 1998-2014. All rights reserved. The material may not be published, broadcast, rewritten, or redistributed.