1983 Mercedes-Benz 380 SL news, pictures, specifications, and information

Tweet
The 1983 Mercedes-Benz 380 SL 2-door roadster was powered by an overhead-cam eight-cylinder engine that displaced 234 cubic-inches and offered 155 horsepower. They had a four-speed automatic gearbox and disc brakes at all four corners. The 380SL Roadster sold for just over $43,000.
By Daniel Vaughan | Dec 2011
The Mercedes-Benz 380 SL R107 was produced from 1980 through 1986. Under the bonnet of the 380 SL lurked an all-aluminum 3.8-liter V8 engine that produced over 150 horsepower. It engine was mated to a four-speed automatic gearbox and power was sent to the rear wheels. The 380SL was a two-seater coupe that cost nearly $39,000 in 1981. Also in the 380 Series at this time were the 380SEL which was a four-door sedan with seating for five. The 380SLC was a two-door coupe with seating for four and cost $46,640.

By 1984, only two models were being offered, the SL and SE. The cost of the SL was $43,820 while the SE four-door sedan cost $42,730. The SE version was very similar to the 300SD, distinguishable by its powerplants. The 300SD had a turbocharged diesel engine while the SE had a gasoline fueled V8. Standard equipment on the SE included anti-theft alarm and power seats, with a driver's airbag being offered for an additional cost.

W126 Series
The Mercedes-Benz W126 Series (named in accordance to their engine size) premiered in September of 1979 as the successor to the earlier W116 line. It was the second generation of the flagship Mercedes-Benz to bear the S-Class name referring to Sondeklasse or 'special class.' The W126 Series was initially offered with a straight-6, V8, and turbo diesel sedan models. A 2-door coupe was added in September of 1981.

In comparison to its predecessors, the W126 was more aerodynamic, fuel efficient, powerful, and capacious. It introduced many safety innovations including the first seatbelt pretensioners. It introduced a new design style for Mercedes-Benz which was later used on other vehicles in the company's lineup.

The W126 Series was produced for twelve years, lasting from 1979 through 1991, the longest of any S-Class generation since the first models were built in the mid-1950s. The W126 series initially included the 280, 300, 380 and 500 series models. After the first S-Class mid-cycle refresh, the W126 series included the 260, 300, 350, 420, 500, and 560 models. Variants included the SE (standard wheelbase), SEL (long wheelbase), and SEC (Coupe). The SD and SDL versions were the diesel models.
By Daniel Vaughan | Oct 2013
For more information and related vehicles, click
here
CHRYSLER GROUP IN 2015, UNDER THE HOOD: MORE POWER, GREATER EFFICIENCY AND EXCEPTIONAL VALUE
◾Introducing the HEMI® Hellcat – Chrysler Group's most powerful V-8 ever; 18th new engine added to Company lineup in less than five years ◾Celebrated TorqueFlite family grows by one with most robust eight-speed automatic in Chrysler Group history; 15th new transmission ◾TorqueFlite transmissions – projected to save current Chrysler Group customers more than 700 million gallons of gasoline – now available across entire Dodge full-size car lineup ◾Debut of new, high-efficiency, lightweight axle...[Read more...]
120 years of motor sport at Mercedes-Benz take centre stage at the Goodwood Festival of Speed 2014
'Addicted to Winning': at this year's Goodwood Festival of Speed, Mercedes-Benz looks back on some fascinating racing victories of the last 120 years •The unique motor sport heritage of the Mercedes-Benz brand is being celebrated with an exclusive installation by sculptor Gerry Judah •Mercedes-Benz and Gran Turismo®6 jointly celebrate '120 years of motor sport' Stuttgart. – The thrilling victories of the Mercedes-Benz Silver Arrows mark the peaks of the history of motor sport for...[Read more...]
GM'S TONAWANDA PLANT RETOOLED FOR HIGH-TECH ENGINES
BUFFALO, N.Y. – Some of General Motors' advanced manufacturing techniques to produce the all-new, Gen 5 Small Block engine family are microscopic, but they have a huge impact on the 75-year-old Tonawanda Engine Plant, where about 1,500 jobs have been created and retained since 2009. As a result of GM's $400 million investment, Tonawanda will eventually produce four versions of the Gen 5 Small Block – a 4.3L V-6, 5.3L V-8 and two variants of a 6.2L V-8. When the plant is at full product...[Read more...]
HIGHLIGHTS AND LOWLIGHTS FOR VOLKSWAGEN AT HOME RALLY
It was the home rally of all races where Volkswagen would fall short of their own high expectations for the first time since joining the FIA World Rally Championship (WRC) in January 2013. This was the first time Volkswagen have missed out on a podium place in a season which has seen the team pick up six rally wins in eight rallies. And all this despite World Championship leaders in the Drivers' and Co-drivers' categories Sébastien Ogier/Julien Ingrassia (F/F) and Jari-Matti Latvala/Miikka Antti...[Read more...]
Auctions America By RM's 2012 Auburn Spring Auction
'Variety' is the buzzword for this year's Auctions America by RM June 1-3 Auburn Spring auction, which will offer a huge range of collector vehicles and an enormous private collection of automotive memorabilia. More than 600 American muscle cars, Classics, foreign sports cars and hot rods will cross the block at the historic Auburn Auction Park, the company's national headquarters in Auburn, Indiana. 'Last year was our first spring event at the park,' said Auctions America by RM's President ...[Read more...]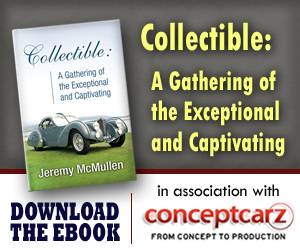 Mercedes-Benz
Monthly Sales Figures
Volume
September 2014
29,523
August 2014
28,958
July 2014
29,406
June 2014
28,707
May 2014
26,617
April 2014
28,281
March 2014
29,316
February 2014
22,609
January 2014
23,892
December 2013
35,835
November 2013
36,386
October 2013
32,107
(More Details)
© 1998-2014. All rights reserved. The material may not be published, broadcast, rewritten, or redistributed.