1992 Mercedes-Benz 300 SL news, pictures, specifications, and information

Tweet
The classic Type 107 Mercedes-Benz bodyshell was retired in 1989. It had served a long and prosperous life, lasting almost two decades and captured the hearts of enthusiast from around the globe. The new Type 129 body style was equally appealing and sleek in a modern idiom. The Type 129 body style was used for three different engine types: 6.0-liter V12, 5.0-liter V8 and 3.0-liter straight six. The 300SL was given a fuel-injected six that was available in both 12- and 24-valve versions, the latter being 41 horsepower more powerful at 231 bhp, the only available option in the United States, and offering improved performance with zero-to-sixty mph taking just 8.4 seconds. Top speed was in the neighborhood of 150 mph. The vehicles were so impressive that event the late Princess Diana replaced her XJS with a 500SL in 1992. This was the first time a member of the British royal family acquired a car not built in their own Kingdom.

The new SL luxury sports cars were designed to be leaders in their class and were lavishly equipped in the finest Mercedes-Benz tradition.

This example is finished in Signal Red. It left Stuttgart, Germany in September of 1991. It is an original United States delivery car fitted with the 24-valve version of the straight six. It came fully loaded with both tops, automatic climate control, 10-way power seats with 3 memory settings, passenger side SRS airbag, and automatic pop-up roll bar system.

The odometer shows fewer than 47,000 miles since new, with about 6,000 of those being accumulated during the last three years.

In 2013, the car was offered for sale at Bonhams Auction in Scottsdale, Arizona. As bidding came to a close, the car had been sold for the sum of $7,475 including buyer's premium.
By Daniel Vaughan | Feb 2013
For more information and related vehicles, click
here
Russo and Steele Collector Car Auctions Kicks off 2014 in a Big Way with Outstanding Results and New World Records at Scottsdale
Phoenix, Arizona (January 22, 2014) – At Russo and Steele Collector Car Auctions, we are thrilled to announce the achievement of outstanding results and world-record sales at our January 15-19 Scottsdale, Arizona Sports and Muscle auction event. Throughout the event's five action-packed days, beautiful weather helped draw record attendance numbers, estimated at 35% higher than 2013 levels. At the time of writing, preliminary sale results exceeding $21 million were generated with a very st...[Read more...]
BARRETT-JACKSON & FOX ANNOUNCE MAJOR CROSS-NETWORK EXPANSION OF SIGNATURE SCOTTSDALE AUCTION
• Renowned Collector Car Auction Televised By Major Broadcast Television Network
• 'World's Greatest Collector Car Auctions™' To Reach Millions of New Viewers, Jan. 14-19, 2014
Scottsdale, Ariz. – Barrett-Jackson, The World's Greatest Collector Car Auctions™, today announced that FOX Sports has expanded its viewership reach for the Scottsdale, Arizona auction to include five channels within its family of networks – In total, there are 36 hours and six-consecutive days of...[Read more...]
PORSCHE INTENSIFIES ITS MOTORSPORT COMMUNICATION EFFORTS
Stuttgart. Starting in 2014, Porsche will be racing an LMP1 sports car prototype in the World Endurance Championship (WEC) and in the 24 hours of Le Mans. That is why Porsche AG is now intensifying its press and public relations work related to Porsche Motorsport activities. Oliver Hilger (38) will continue to manage communications for GT factory racing and customer racing. Holger Eckhardt (47) is now Head of Motorsport Communications for WEC/LMP1 related activities within the communications ...[Read more...]
Last Lap Pass Drives Maccachren To Victory In Sst Round No.4
San Diego, Calif. (May 4, 2013) – SPEED Energy Stadium SUPER Trucks invaded Qualcomm Stadium in San Diego, Calif., for a full night of racing action with four distinct divisions testing their skills on the uniquely prepared high flying dirt and asphalt course. Rob MacCachren, Dan Runte, Apdaly Lopez, and Myles Cheek were able to conquer the multiple challenges of the most difficult course this year to record wins in Round No. 4 of SST competition. Rob MacCachren, of Las Vegas, Nev., dr...[Read more...]
Mercedes-Benz at Pebble Beach: An Expression of Fascinating Design and Innovation
• Historical Tribute to SL: W194 Chassis No. 2, 7 and 11 among 300SL vehicles on display • The Concept Style Coupé opens a new chapter and generation of Mercedes-Benz vehicles • AMG 45 year anniversary highlights the pinnacle of performance and style A tribute to Mercedes-Benz SL Roadsters is set for Pebble Beach weekend with three 1952 W194 vehicles among a mix of vintage and new vehicles bearing the three-pointed star that express the marque's breadth and depth of fascinating design and ...[Read more...]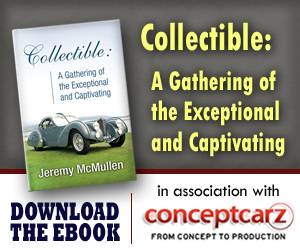 Mercedes-Benz
Monthly Sales Figures
Volume
December 2014
37,297
November 2014
37,110
October 2014
30,733
September 2014
29,523
August 2014
28,958
July 2014
29,406
June 2014
28,707
May 2014
26,617
April 2014
28,281
March 2014
29,316
February 2014
22,609
January 2014
23,892
(More Details)
© 1998-2014. All rights reserved. The material may not be published, broadcast, rewritten, or redistributed.