1941 Chrysler Windsor news, pictures, specifications, and information

Tweet
The pre-War Chrysler Town and Country, produced in 1941 and 1942, was an expensive, deluxe vehicle that was built on the Windsor chassis and trimmed in leather and hand-finished to the highest standards. Many considered these limousines for the country and were often seen at carriage houses of grand estates. These models are also known as 'Barrelbacks', for their curved, cabinet-like rear decks.

This nine-passenger Town and Country model has jump seats, and was owned for over 50 years by Glenn Gould from Wells, Maine. It was kept at the Gould family's summer home in Vermont, and driven during their visits there. In 1972, the last year it was registered in Vermont, it was removed and sent to Wells, where it remained in the family's museum until recently.

The car has its original leather interior and original wood. There is no rot or rust to e found anywhere in the body which shows the level of care the car has received during its life.
By Daniel Vaughan | Apr 2014
Chrysler came into being in 1924 when Walter P. Chrysler realized his longtime dream of building a car of his own creation. Previously, he had been a plant manager at Buick for nine years, and then took over the management of Wills-Overland. He remained there for two years, then moved on to try to salvage a badly faltering Maxwell-Chalmers.

With the immeasurable help of three wizard engineers - Fred Zeder, Owen Skelton and Carl Breer - a prototype Chrysler was in the works by mid-1923. The finished car was introduced to the automotive world in January 1924 at New York's Hotel Commodore and caused a sensation. Here was a completely new car, highly styled, wîth a six-cylinder engine of only 201 cubic inches, but developing 68 bhp thanks to a high compression ratio. Four-wheel hydraulic brakes, aluminum pistons, full-pressure lubrication and tubular front axle, all for only $1,395, represented a tremendous value. The public responded by buying 32,000 Chryslers in 1924 - a first year sales record for the at that time.

Chrysler developed his already-strong company by adding to and improving upon existing strengths from within the group, thereby weathering the worst of the Depression in relatively good form. But the company stumbled badly wîth the 1934 Airflow, a car of dramatic streamlined style and highly advanced construction which nevertheless was a bit too advanced to sit well wîth the public's taste of that time.


The new Chrysler for 1937 were designed by Ray Dietrich and helped the company recover its market share. Then in 1940-41, Chrysler again startled the automotive world wîth the gorgeous Newport - a concept car designed by Ralph Roberts of LeBaron.

In February 1942, Chrysler, wîth the rest of the Ú.S. auto , halted automobile production to concentrate on producing materials for the war effort.

The 1941 Chrysler Windsor
Chrysler's successful Fluid Drive transmission, offering 'clutchless' shifting, became standard on all models in 1941, while the styling was updated from the 1940 cars wîth a slightly wider body, larger glass area and new grille treatment. The §teering wheel was redesigned to offer greater driver visibility. For the more traditional Chrysler customer, running boards were still an available option for '41. The big news inside the cars was the special Highlander Plaid interior offered on certain models, a feature that would be carried into the Town & Country series after WWII.


This Car
It carries the scarce and desirable Highlander Plaid interior option and is one of only 4,432 Chrysler Windsor convertibles produced in 1941. The number of these cars extant is unknown, as is the number of cars originally ordered wîth Highlander Plaid.

The correct-green repaint and tan fabric top complement the colorful interior quite nicely. Driving ease is assured by the Fluid Drive and highly reliable operation is a given thanks to Chrysler's simple, rugged and well-proven flathead six-cylinder engine.

This attractive prewar convertible is eligible for any number of vintage car activities including Antique Automobile Club of America judging meets and tours, and Chrysler marque club events. It also offers the pleasant option of simply dropping the top and heading off to the kind of winding back roads that beckoned when this car was new.
Source - Gooding & Company
Known for developing high quality vehicles, the Chrysler Corporation was established by Walter Percy Chrysler on June 6, 1925. Existing as an independent company from 1925 until 1998, it was then purchased by Daimler-Benz.

Labeled as the Chrysler group, the full-size Chrysler Windsor was introduced in the 1940's. Larger than a mid-size and sitting on a wheelbase of more than 2.79 meters, the full-size Windsor was sold from the 1940's through the 1960's.

Releasing a fairly new design for the time, the 1940 Chrysler Windsor was a convertible type that was very attractive to consumers. The option of an adjustable top was a very pleasant feature to buyers. The convertible type was fairly new at the time and extremely popular.

Equipped with the newly developed Fluid Drive transmission system that allowed the driver to shift without using the clutch, the Windsor was a rear wheel drive car that had an S6 configuration. The 1940's Windsor was capable of producing 108 bhp at 3600 rpm.

A new batch of Windsor models were released by the Chrysler Corporation in 1953. Continuing in rear wheel drive form, the engine was situated in the front. This time around a V8 engine powered the Chrysler Windsor. Capable of a very secure ride, the new Windsor featured a 230 bhp and torque of 310 ft-lbs. A 3-speed automatic transmission was now offered. Able to seat up to five passengers, the new Windsor was both roomy and comfortable.
The final Chrysler Windsor known to Americans was introduced in 1961 for only two years, 1965 and 1966. In Canada, the Chrysler Corporation released a Windsor model basically equivalent to the Newport in the U.S. for those years.

Until the 1961 model year, the Windsor was the Chrysler price leader until the Chrysler Newport took the spot. The Windsor name was replaced in 1962 by the non-lettered series Chrysler 300.

Today the Chrysler Windsor is considered to be a vintage car though at one time it truly did make its mark in the automobile world.
By Jessica Donaldson
Formerly a U.S. based automobile manufacturer, the Chrysler Corporation and all of its subsidiaries are now part of the American and German based DaimlerChrysler AG after being acquired by Daimler-Benz in 1998.

All previous production records were shattered during the Second World War when Chrysler Canada plants produced 180,816 military trucks and other vital war material. In 1945 the peacetime vehicle production resumed and expansion continued at the Chrysler plants. In 1949 the company moved into a new administration building on Chrysler Centre. In 1955 the Chrysler Company produced its first V8 passenger car engine, while further expansions were undertaken through the mid-1950s.
Built from 1940 until 1967, the Chrysler Windsor was a full-sized vehicle produced by the Chrysler Corporation of Highland Park, Michigan. In 1949 the Chrysler Windsor was priced at $3,206.

The last Chrysler Windsor was produced in 1961 for two years only, 1965 and 1966. In Canada the Chrysler Corporation produced a Windsor model equivalent to the Newport in the U.S. for those years. Chrysler's price leader until the 1961 model year, the Newport replaced the Windsor as the marques price leader. The non-lettered series Chrysler 300 replaced the Windsor name in 1962.

A significant step away from the boxy, woody model, the 1941-1942 Chrysler Windsor Town & Country was the new modern station wagon. Featuring a streamlined steel roof and tailgate doors that opened like a clam-shell via outboard hinges, the new Chrysler was somewhat sedan-like in appearance. The performance of the Windsor was leisurely with Chrysler's L-head six and semi-automatic Fluid Drive.

The Chrysler Windsor Highlander was introduced in 1940 and shared the same distinctive trim package as the larger New Yorker Highlander – Scottish plaid cloth and leatherette upholstery. The six-cylinder vehicle had an eye-catching interior and was a smooth ride.
By Jessica Donaldson
For more information and related vehicles, click
here
NATALIE WOOD'S 300 SL ROADSTER JOINS STUNNING LIST OF ENTRIES FOR RM'S AMELIA ISLAND SALE
• RM Auctions announces additional highlights for its 16th annual Amelia Island sale, held March 8th at the Ritz-Carlton • Recent entries are led by a 1957 Mercedes-Benz 300 SL Roadster that was originally owned by Hollywood actress Natalie Wood • As the official auction house of the world-renowned Amelia Island Concours d'Elegance, RM's single-day sale will feature a roster of more than 80 handpicked automobiles • A frequently updated list of consignments is available online at www.rmauction...[Read more...]
Two Best of Show Winners : Similar Designs : Same Owner
When these two vehicles won Best of Show honors at major Concours d'Elegance events, they both were owned by Judge Joseph Cassini III. The green colored Chrysler 4 door Phaeton with tan convertible top wears coachwork by LeBaron. In 2012, it won the Best of Show title (for an American car) at the Concours d'Elegance of America at St. Johns. The other car is a Packard 2 door Convertible Victoria with coachwork by Dietrich. It won this years Pebble Beach Concours d'Elegance Best of Show honors...[Read more...]
POTEET, CIZEK EARN TOP AWARDS AT GOODGUYS 16TH PPG NATIONALS
Columbus, OH – Tennessee's George Poteet and Nebraska's Ron Cizek collected the top two awards at the Goodguys 16th PPG Nationals in Columbus, Ohio last weekend. Under brilliant sunshine and in front of record crowds, Poteet's vintage NASCAR-inspired '69 Torino won the Goodguys 2013 Optima Batteries Street Machine of the Year while Cizek's popular Ridler award-winning '40 Ford coupe collected the Goodguys 2013 Classic Instruments Street Rod of the Year title. For Cizek, it's the second ma...[Read more...]
EXTRAORDINARY MILHOUS COLLECTION PREPARES FOR FINAL ENCORE
RM Auctions, in association with Sotheby's, is proud to be offering one of the world's finest private museums, the Milhous Collection, during a multi-day sale, February 24 – 25, 2012 in Boca Raton, Florida. The result of over five decades of judicious collecting by brothers Bob and Paul Milhous, the extraordinary collection features an unparalleled series of mechanical musical instruments, automobiles and collectibles, handpicked from around the world and representing the 'best of the very be...[Read more...]
Worldwide Auctioneers: The Auburn Auction
Those making the annual journey to Auburn, Indiana, this Labor Day Weekend, can look forward to a vibrant assortment of motorcars at Worldwide Auctioneers' much expanded event, The Auburn Auction. The company's premier catalogue auction of exceptional automobiles will this year serve as 'The Main Event' and Saturday evening climax to an expanded three day sale, running from September 2nd through September 4th, 2010. Indy 500 enthusiasts can look forward to a rare opportunity to bid on a pair ...[Read more...]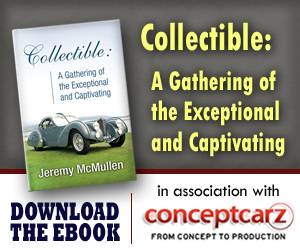 Similarly Priced Vehicles from 1941
Studebaker Commander ($11-$1,250)
Packard Clipper ($1,400-$1,400)
Plymouth P12 Special DeLuxe ($765-$1,125)
Packard 110 Series 1900 ($1,000-$1,325)
Cadillac Series 62 ($1,425-$1,970)
Cadillac Series 61 ($1,350-$1,540)

Average Auction Sale: $161,569
Chrysler
Monthly Sales Figures
Volume
December 2014
30,930
November 2014
27,243
October 2014
27,546
September 2014
28,781
August 2014
29,762
July 2014
23,455
June 2014
24,026
May 2014
22,592
April 2014
21,967
March 2014
26,140
February 2014
25,230
January 2014
21,113
(More Details)
© 1998-2014. All rights reserved. The material may not be published, broadcast, rewritten, or redistributed.