1948 Pontiac Silver Streak news, pictures, specifications, and information

Tweet
After World War II, Pontiac introduced their new line for 1946, as every other automaker did. Pontiac's new line was essentially a 1942 model with a new grille, fenders, and trim. With the newly returning servicemen and their families buying anything they could get their hands on, Pontiac sales were strong. The refreshed 1942 Pontiac design stayed in production for three years.

The streamlined Torpedo design was aggressive and had a purely American appearance. Under the hood was the straight eight and the iconic 'Silver Streak' on its hood.

This Torpedo Eight Deluxe Convertible has been with the current owners since 1990. It is finished in Reo Red with a correct imitation leather and cloth interior and khaki cloth top. There are numerous options, including a Hydra-Matic automatic transmission, dual spotlights, a radio, and fog lights, as well as the Deluxe model's chrome fender moldings, gravel guards, and plated wheel discs.

The car has been given a restoration and has recorded 1,649 miles since that time.
By Daniel Vaughan | Oct 2014
Pontiac: A Brief History
Introduced by GM in 1926 as a 'companion' car to the Oakland, Pontiac replaced that marque in the automaker's lineup starting in 1932.

After a shaky start as a stand-alone badge (this being the height of the Depression) Pontiac began to hit its stride in the mid-'30s when it gained its own personality, thanks to the addition of the famous 'silver streak' trim stretching from the cowl to the bottom of the radiator.

Pontiac continued to produce solid, mid-priced cars in both six- and eight-cylinder models through the 1930s and into the early 1940s, until war production brought the assembly line to a halt, as it did wîth the rest of the Ú.S. auto .


In 1946, a face-lifted Pontiac emerged, lòòking much like its predecessor except for a more lavish use of chrome trim. Additional mild face-lifts followed for 1947 and 1948 wîth the '48s carrying the most elaborate grille treatment yet. Buyers must have liked what they saw because Pontiac racked up record sales of 235,500 cars for that year.

The 1948 Pontiacs
Pontiac offered four different series of cars in 1948: the Torpedo Six, on a 119 inch wheelbase; the Streamliner Six, on the larger 122 inch wheelbase; the Torpedo Eight, again on the 119 inch wheelbase; and the Streamliner Eight on the bigger wheelbase. DeLuxe station wagons in six- and eight-passenger models were available only the Streamliner series and at $2,490 were the most expensive Pontiacs for that year.

This Car
A scarce sight even when new, this 'woody' has some outstanding attributes, including its remarkable-originality. Únlike many wood-bodied cars, this one has been conscientiously maintained and preserved rather than restored. The result is a car wîth original, untouched wood throughout that still shows very well throughout.


A Pontiac woody was never a high-production vehicle. Most of the few that were built were on the six-cylinder chassis. This car is one of a handful built on the eight-cylinder chassis, and is also fitted from new wîth a Hydra-Matic automatic transmission, which is rare on any car from 1948, not to mention a woody wagon.

It was repainted to a high standard in correct medium gray some time ago.
Source - Gooding & Company
Fiat Chrysler Automobiles key player in the Classic Days in Germany
Concours d'elegance, parades and special races on roads closed to traffic: this is the packed programme reserved for the historic cars arriving at the medieval Dyck castle • Alfa Romeo takes part with four precious models: the prototype 750 Competizione (1955), the 8C 2900 Le Mans (1938), the Giulietta SZ (1960) and the 1900 Sport Spider (1954) • Under the spotlight the Lancia 037 Rally (1984 - group B) and the Formula 1 Lancia D50 (1955) • At the German event also the Abarth 1000 Monomille ...[Read more...]
Techno Classica 2014: more than 30 racing cars to celebrate 120 years of Mercedes-Benz motor racing history
•Cars that were the heroes of magical moments put their stamp on this high-powered, most comprehensive show presentation •With more than 30 vehicles, Mercedes-Benz Classic presents motor racing history in all its unique breadth and depth •120 years of Mercedes-Benz motor sport in the focus of the leading international classic motor show 120 years of Mercedes-Benz motor racing history have produced a timeline of extraordinary victories which since 1894 also stand for outstanding innovations ...[Read more...]
Magic moments: 120 years of Mercedes-Benz motor sport: history at the Retro Classics show from 13 to 16 March 2014
•Mercedes-Benz Classic presents highlights in the history of the DTM in hall 7 at the show in Stuttgart •Strong presence by the company and the brand clubs at southern Germany's leading show for automotive classics •Fascinating dialogue between competition models and the top-of-the-line C-Class models from Mercedes-AMG 120 years of motor sport history at Mercedes-Benz also stand for twelve decades in a culture of ongoing innovation for series production cars which is fuelled by strong impul...[Read more...]
Auctions America Announces Exciting List of Attractions for its Auburn Spring Collector Car Weekend
• Final countdown underway to Auctions America's Auburn Spring collector car weekend, May 9 – 11 at the historic Auburn Auction Park in Auburn, Indiana • Sale lifts the gavel on approximately 500 quality collector cars and features full day of memorabilia • Latest auction highlights include a 1930 Packard Dual Cowl Sport Phaeton, a 1938 Cadillac V-16 Convertible Coupe, and a very rare 1967 Ford Fairlane 500XL R-Code in addition to the previously announced John Soneff estate collection • Week...[Read more...]
Auctions America's 2013 Auburn Spring Event Offers Ultimate Collector Car Weekend
• Auctions America presents the first of two annual Auburn sales, May 9 – 11 at historic Auburn Auction Park in Auburn, Indiana • Multi-day sale lifts gavel on 600 quality collector cars and an assortment of memorabilia • Notable early highlights include selection of Hudsons from the respected John Soneff Collection • Weekend also features inaugural Antique Automobile Club of America Central Division National Spring Meet, and an extensive car corral and swap meet presented by Carlisle Events...[Read more...]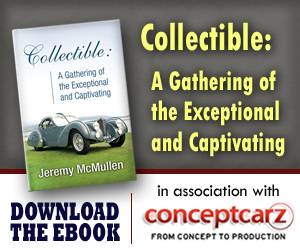 Similarly Priced Vehicles from 1948
Chevrolet Fleetline ($1,400-$1,502)
Oldsmobile Sixty Series ($1,600-$2,620)
Plymouth Special Deluxe ($1,445-$2,070)
Chevrolet Fleetmaster ($1,379-$2,000)
Nash Ambassador ($925-$2,350)
Ford Super Deluxe V8 ($1,335-$2,280)
Chrysler Windsor ($1,900-$2,885)
Willys Jeepster VJ2 ($1,760-$1,760)
Pontiac Torpedo ($1,505-$2,075)

Average Auction Sale: $14,802
© 1998-2014. All rights reserved. The material may not be published, broadcast, rewritten, or redistributed.