1980 Ferrari 312 T5 F1 news, pictures, specifications, and information

Tweet
Formula One in the '70s
As spectators, fans and constructors contemplate the steady NASCAR-ization of Formula One - spec tires, spec electronic engine-control units, long-life engines and transmissions, restricted in-season aerodynamic development, engine rev limits, contrived wing specifications and other regulations, including 'cost-reduction' limitation on design and testing - there was unbridled creativity and diversity in Formula One in the '70s. The brilliant - and sometimes erratic - talents who created and drove these cars further recalls a dynamic era that seems to have been lost forever.

The F1 cars from this period had six wheels, shrouded tires, sliding skirts, proliferating wings, and even vacuum fans. Engines had six, eight and twelve cylinders. Most were naturally aspirated, but the sorcerer, Amedee Gordini, brought the first 1.5-liter turbo as an alternative. Entrants didn't need to post $48 million to pass through the FIA's portal to a Formula One gravy train, they just needed audacity. Which many be why there were characters on the pit wall like Lord Hesketh, Parnelli Jones, Mo Nunn, Teddy Yip, Roger Pensky, Walter Wolf, Guy Ligier and even, lest his origins be overlooked, one Bernie Ecclestone.

Then there were the drivers. They had arms and elbows, all fully employed in glorious abundance to slide, steer and even pass. Remarkably, at least by present-day standards, they were old enough to drink legally. And many of them did. They also partied, caroused and spoke their minds. Few of them had managers; almost all of them had talent and style. In fact, they had personalities, without being 'personalities.' They loved life, particularly in fast cars.


The end of the era came in 1980 when Alan Jones, Rene Arnoux, Didier Pironi, Carlos Reutemann, Jacques Laffite, Jean-Pierre Jabouille and Nelson Piquet were winners. That's eight separate drivers in 14 points-scoring races, driving for four different teams. Ferrari wasn't among the 1980 winners, but during the '70s the dominant team was Ferrari, winning four Constructors' Championships and three Drivers' titles wîth the 312 T series.

The 312
The 312 was Mauro Forghieri's creation. Turned loose by Enzo Ferrari wîth a 'clean sheet of paper,' Forghieri created the flat-12 3-liter engine to implement his goal of lowering Ferrari's GP cars' center of gravity and concentrating its masses within the wheelbase for the quickest possible directional response. Forghieri noted later that the 312 was a flat-12, not a 'boxer.' The distinction was important to Forghieri because he'd considered a boxer layout in conceiving the 312 engine.

The first 312 took to the track in 1970, designated the 312 B. Forghieri's flat-12 was easily the most powerful engine, and subsequent developments focused on building chassis and developing aerodynamics that would harness the 312's nearly 500 horsepower. In 1974, the 312 B3 brought Clay Regazzoni second in drivers' points - only three behind Emerson Fittipaldi - and Ferrari just eight points behind McLaren in the Constructors' Championship.


Forghieri made another dramatic change in 1975 wîth the 312 T, or transversal. The 312 T employed a transversally mounted gearbox between the engine and the rear wheels' centerline, along wîth center-mounted coolant and oil radiators to further consolidate the important masses within the 312's wheelbase. Tapered sidepods effectively acted as downforce-generation airfoils which the flat-12 engine's low profile complemented perfectly. With it, Niki Lauda captured the Drivers' title and Ferrari once again won the Constructors' Championship wîth Lauda and Regazzoni taking six wins in 14 races. The next-generation 312 T2 narrowly missed the 1976 Drivers' Championship after Lauda's fiery accident at the Nurburgring, but Ferrari captured the Constructors' title. Both Ferrari and Lauda recovered to take both the Drivers' and Constructors' Championships in 1977.

The handwriting appeared on the wall in 1978, however, when Lotus introduced the ground-effects Lotus 79 and put it in the hands of Mario Andretti and Ronnie Petersen. Not even the addition of a young, French-Canadian talent named Gilles Villeneuve to Ferrari's driver team could overcome the advantages of Colin Chapman's innovative employment of under-car airflow to suck his cars to the track.

Ground effects posed another challenge to drivers. When, through mechanical failure of the side skirts or disruption of the seal over curbs, the side seal to the racing surface was disrupted and the inflow of air into the under-car low-pressure area robbed downforce and destroyed the tires' lateral traction. It took immense talent and blindingly quick reaction compensate. Gilles Villeneuve had them.


Ferrari responded wîth the 312 T4 in 1979. The 312 flat-twelve was still the most powerful engine on the Formula One Grid, but the advantages which had contributed to its success early in the decade - a low, wide section that reduced aerodynamics - impinged upon the developing science of ground-effects aerodynamics. Only the 312 engine's power advantage, flexibility and a concerted effort by Ferrari to test and develop new aerodynamic packages - wîth help from Fiat and the Pininfarina wind tunnel - allowed Forghieri's team to create another champion.

And, to be sure, that bright talent from Canada, Gilles Villeneuve, who displayed brilliance during the season. At the Frend GP at Dijon-Prenois, he challenged Rene Arnoux's Renautl - clearly the dominant car of the race - in a wheel-to-wheel duel during the closing laps. Their contest let Jabouille, in the other Renault, escape to the win, but the battle between Villeneuve and Arnoux was pass and re-pass for laps where, as Adriano Cimarosti describes it, 'they Polished the sides of each other's car wîth their wheels in the middle of corners.' At the flag it was Villeneuve in front by 14-hundreths of a second. At the end of the season Jody Scheckter earned the Drivers' Championship for Ferrari wîth Villeneuve only four points behind and Ferrari again earned the Constructors' title.

This Car
1980's Ferrari 312 T5 Grand Prix car carried on the development of the 312 T4, but the rapid development of ground-effects aerodynamics brought cornering speeds to a level that was unprecedented. Ferrari tested two 312 T3s at Fiorano, one in its as-raced configuration and the other modified wîth ground-effects skirts and tapered sidepods. The as-raced 312 T3 produced 1.8 g lateral acceleration on the 100-meter skid pad. The ground-effects modified 2.2 g's - a 22% increase - was an achievement on a car not designed or optimized for ground-effects. Cars wîth vee engines had more room for under-floor tunnels and clearly airflow, and were generating nearly 3 g lateral acceleration. Ferrari recognized the challenges and quickly turned its development efforts to the 1.5-liter 120-degree V-6 twin turbo-powered 126C.


Despite the inherent limitations imposed on the ground-effects chassis by the flat-12 engine and by Michelin's concentration on building stiff sidewall tires for the high-downforce Renault chassis, Villeneuve and Scheckter acquitted themselves professionally, scoring points finishes in five races using six chassis.

Of them, 312 T5 chassis MAT/045, shown here, was the most successful. Driven in six races by Gilles Villeneuve, it is believed to have scored three of the 312 T5's five points-scoring finishes, including Villeneuve's dramatic sixth place in the Belgian GP at Zolder when he stopped for fresh tires - a handicap not suffered by other competitors - and was the only Ferrari to lead a lap in the 1980 season. (After Schecketer failed to qualify at the Canadian GP, the chassis Villeneuve raced to a fifth place finish is not clear, but was either 045 or 044.)

Following the 1980 season, 312 T5 MAT/045 had several owners in the Únited States, including Gary Kohs, Stan Makres and Phil Mebus. In the mid-'90s it was sold to an important Japanese collection but returned to its present Ú.S. owner, a collector of significant Ferraris, about five years ago. Since coming back to the Ú.S. it has been carefully stored in a major museum. It has occasionally been shown in club events but never run in historic F1 competition, and is currently in sound running condition, largely original, as raced by Gilles Villeneuve in 1980.


Ferrari 312 T5 MAT/045 is one of the most desirable of all Ferrari grand-prix cars. With its Scuderia Ferrari competition history - exclusively driven by Gilles Villeneuve, the most talented and exciting drive of his era.
Source - Gooding & Company
1982 Dutch Grand Prix: Pironi's Dutch Delight
There have been many moments throughout the history of sport where an individual's life off the field is about to spiral out of control and that at those moments, on the field, he or she has managed to put together the performance of a lifetime. In the case of Didier Pironi in 1982, all of the pressure would be found at the track. Yet, in the midst of incredible pressure he would come through with one of the best drives of his career. No sooner had Villeneuve's body come to a rest against the...[Read more...]
1980 Belgian Grand Prix: Pironi's Star on the Rise
Following the outstanding performance in the 1978 24 Hours of Le Mans that resulted in victory for Renault, its only victory in the 24 hour race, Didier Pironi would be considered a man to watch. On the 4th of May, 1980, in just his second season in Formula One, he would prove why. He had to be careful to let the tactics play out. This would not be easy as the sister-car drew far away into the distance. It was the 1978 24 Hours of Le Mans and Renault was still to crack the reliability and per...[Read more...]
1989 24 Hours of Le Mans: Mass and Mercedes Slay its Dragons
It had been nearly 35 years since Mercedes-Benz had made an appearance at Le Mans as a factory team. It had been longer than that since the German manufacturer had taken victory in the famed event. To return to the top the manufacturer needed speed, but they would also need experience. Jochen Mass was their ideal candidate. Mass had enjoyed a competitive, but short, Formula One career. He would earn victory in the 1975 Spanish Grand Prix at the impressive Montjuic Park Circuit. Unfo...[Read more...]
1974 Canadian Grand Prix: A Maple Leaf of Hope
In his first season with McLaren, Emerson Fittipaldi enjoyed a strong start to the 1974 season. However, as the last half of the season carried on, strong results would be muted by early retirements. Just past the halfway mark of the season Fittipaldi had been leading the championship by a single point. Leaving the Italian Grand Prix, he was in third. Emerson's title hopes needed a lift. It would come in 'Kanata'. The Italian Grand Prix would be an important race for Emerson Fittipaldi. He ha...[Read more...]
1982 Austrian Grand Prix: de Angelis Flying Through the Thin Air
It is almost impossible to predict events and just how momentous they just might be. This would certainly be the case with the 1982 Austrian Grand Prix, a truly special and memorable moment in Formula One history. Heading into the Austrian Grand Prix in 1982 Formula One was in a bit of trouble and desperately needed a lift. All throughout the paddock there were teams that needed some good news. And then there would be others that needed some good news in order to be able to weather a storm co...[Read more...]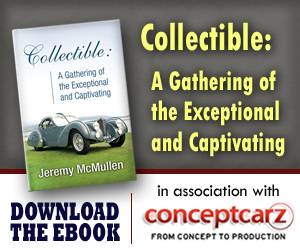 Related Drivers

Jody David Scheckter

Joseph Gilles Henri Villeneuve
Related Teams

Scuderia Ferrari
1980 Formula One Season1980 Season Review
© 1998-2014. All rights reserved. The material may not be published, broadcast, rewritten, or redistributed.