1950 Chevrolet 3100 Pickup news, pictures, specifications, and information

Tweet
The Advance Design Era
After extensive research regarding what business owners wanted in a new truck, Chevrolet's designers penned the new Advanced Design Era truck, wîth a completely welded cab that was eight inches wider and seven inches longer, offering their first three-man seat that was fully adjustable. A new, larger windshield and bigger side and rear windshield vastly improved safety and drivability. Higher and wider cab doors made entry and exit easier. Another new feature that further contributed to driver comfort and safety was a fresh-air heater/defroster system that brought fresh outside air into the cab and forced used air out through vents at the rear of the cab.

In 1950, the 216.5 cubic-inch six was tweaked to put out 92 horsepower at 3,400 rpm and 176 ft-lbs of torque at 1,500 rpm. These trucks continued into 1955 and remained on sale until March 25, 1955, when all-new early V-8 pickup trucks were announced by Chevrolet.

It should come as no surprise that Chevrolet pickups were number one in sales during every year of the Advance Design Era, and this 1950 3100-series Chevy pickup is one of the most desirable models from that era.
Source - Gooding & Company
In 1948, Chevrolet unveiled a new line of pickups which they termed the 'Advanced Design' truck. Standard equipment included a heater and a defroster, a luxury in those days. The cab was enlarged by eight inches and was seven inches taller. This made seating for three a reality. To improve visibility, the windshield was enlarged and cut into two pieces. In the front, the grille featured a horizontal design and recessed headlamps. The fenders became rounder, complimenting the aerodynamic and smooth body.

The trucks were customizable and offered with a wide array of optional equipment, ranging from engine upgrades to chrome accents.

Chevrolet put their new truck line on most commercial vehicle designs, ranging in size from 116 inches all the way up to 137 inches. Chevrolet was selling everything from Panel trucks to school buses.
By Daniel Vaughan | Aug 2006
The Chevrolet 3100 Pickup, or the Advance Design series was General Motors' first major redesign following World War II. Delivering a design that was rougher and tougher and more durable than previous designs, the 3100 was much more updated. Launched in June of 1947, these trucks continued in production until March of 1955. The Task Force Series trucks replaced the Advance Design model. From 1947 through 1955 Chevrolet trucks were ranked number one in sales in the U.S. The 3100 Pickup came in three sizes, the half, three-quarter, and full ton capacities in both long and short wheelbases.

The first year it arrived, the 3100 pickup had hood side emblems that read 'Chevrolet' with 'Thriftmaster' or 'Loadmaster' under it. There weren't any vent windows in the doors and the gas tank filler neck was on the passenger side of the truck bed. For 1948 the manual transmission shifter was relocated to a mounted column rather than the floor. The following year the gas tank was moved to a mounted upright area behind the seat inside the cab, filler neck aft of passenger door handle. Another big update for this year were the new designations of 3100 on ½ ton, 3600 on ¾ tons and 3800 on 1 ton which designated cargo capacity and took the place of the 'Thriftmaster' or 'Loadmaster' hood side emblems.

In 1950 the 3100 Pickup received telescopic shock absorbers, which replaced the previous lever-action type. 1950 would be the final year for the driver's side cowl vent, and the handle was no longer the maroon knob but flat steel. New serial number codes this year were HP ½ top, HR ¾ ton, and HS 1 ton. The following year vent windows were finally added to the doors. Halfway through 1951 the 9-board bed was replaced with 8 boards per bed. This would be the final year for chrome window handle knobs and wiper knobs. The 80 MPH speedometer would also be removed. For 1951 the new serial number codes were JP ½ ton, JR ¾ ton and JS 1 ton.

For 1952 the outer door handles became the push button type instead of the turn down style previously. The earlier 80 mph speedometer was replaced with a 90 mph one. Other changes this year included new dashboard trim instead of chrome and maroon wiper and window knobs. Chevrolet dropped the 3100-6400 designations on the hoods and new serial number codes were KP ½ ton, KR ¾ ton, & KS 1 ton. 1953 would be the year the hood side emblems read only '3100' '3600', '3800', '4400', or '6400' in large prints. It was also the final year for the 216 in³ inline-six engine and wood blocks as bed supports. The door post ID plate was now blue with silver letters instead of black with silver letters. The new serial number codes for 1953 were H ½ ton, J ¾ ton, & L 1 ton.

1954 would be the year for big design updates for the 3100 pickup. No longer using a center vertical dividing strip, the windshield was now a curved one-piece glass shield. Interior changes included an updated dashboard and steering wheel. On the outside the taillights were made round rather than rectangular and the cargo bed rails, which had been angled, were now horizontal. Dubbed a 'bull nose' grille, the 3100 grille went from five horizontal slats to crossbar design like modern Dodge truck grills. Parking lights were incorporated into the grille and the grille could be ordered in chrome for an addition price, an option that was rarely ordered. For the first time Hydramatic automatic transmission was now available as an added option and torque tub drive still remained. Powering the 3100 was the new 235 in³ straight-6 engine with higher compression, insert bearings, and high-pressure lubrication. The engine had first been introduced on Powerglide-equipped passenger cars in 1953. Serial number codes remained the same this year.

The only changes in 1955 were updated hood-side emblems and the enclosed torque tube replaced with modern open driveshaft. Serial number continued the same as before.

Sources:
http://auto.howstuffworks.com/1954-chevrolet-series-3100-half-ton-pickups.htm
http://en.wikipedia.org/wiki/Chevrolet_Advance_Design

By Jessica Donaldson
For more information and related vehicles, click
here
VOLKSWAGEN ANNOUNCES PRICING OF 2015 GOLF MODELS, STARTING AT $17,995
The seventh-generation version of VW's worldwide best seller offers more space, less weight, and increased efficiency at an even better value ◾Pricing starts at $17,995 for the two-door Golf Launch Edition model with manual transmission ◾New TDI® S model reduces Clean Diesel entry pricing by more than $3,000 ◾New available technology including Forward Collision Warning and Automatic Post-Collision Braking System ◾Room for five with a larger trunk than any midsize sedan ◾New 1.8-liter TSI® e...[Read more...]
VOLKSWAGEN CELEBRATES 40 YEARS OF THE GOLF AT THE NEW YORK AUTO SHOW
The most successful European car of all time turns 40 ◾More than 30 million Golf models have been sold worldwide ◾Car went on sale in Europe in May 1974, was sold in the U.S. from December that year as the Rabbit ◾Seventh-generation Golf GTI goes on sale in June in the U.S., with Golf TDI® and TSI® models arriving at dealerships in August Herndon, VA — The most successful European car of all time turns 40 this year. More than 30 million Golf models have been sold since the car went...[Read more...]
Golf R Celebrates Its World Premiere At The Frankfurt Auto Show
Wolfsburg, 2 September 2013 –The most powerful Golf in the range excites with 296 horsepower and a 0 to 62 mph sprint time of just 4.9 seconds. The vehicle's distinctive styling also highlights its sporty character. The new Golf R was developed by Volkswagen R GmbH to provide dynamic performance. The sportiest Golf is powered by a newly configured 296 horsepower TSI engine, which is not only 30 horsepower more powerful, but also 18 per cent more fuel-efficient than the previous engine....[Read more...]
MODEL YEAR 2014: MORE EFFICENT, DOWNSIZED ENGINES AND AN EXTENDED R-LINE RANGE HEAD THE CHANGES
New 1.8-liter turbocharged and direct-injection TSI® engine to feature in Jetta, Beetle, and Passat, replacing the 2.5-liter five cylinder. R-Line® range expands to five models. • Jetta SE and SEL models are fitted with new 170-horsepower 1.8-liter engine, offering a manufacturer predicted highway fuel economy improvement of 16 percent • All Jetta models now have independent rear suspension • VW Car-Net™ connected services introduced across a broad range of models • New 1.8-liter engine in...[Read more...]
VOLKSWAGEN BEETLE TURBO AND JETTA GLI RECEIVE POWER BOOST
- New EA888 Gen 3 engine, produced in Silao, Mexico, makes its U.S. debut - Engine offers 10 hp increase over previous Gen 2 powerplant - Beetle models have a manufacturer estimated fuel economy improvement of up to eight percent on the combined cycle - Beetle R-Line® coupe will be priced from $30,135 with the six-speed manual transmission Herndon, VA - The Volkswagen Beetle Turbo, Beetle Turbo Convertible, and the Jetta GLI receive a number of running changes to 2013 model year car...[Read more...]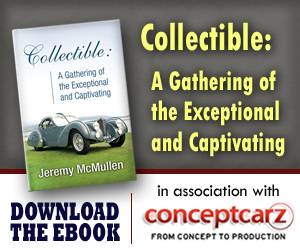 Chevrolet
Monthly Sales Figures
Volume
November 2014
149,673
October 2014
155,965
September 2014
153,873
August 2014
185,930
July 2014
175,155
June 2014
188,567
May 2014
205,010
April 2014
181,648
March 2014
179,681
February 2014
153,913
January 2014
119,089
December 2013
153,493
(More Details)
© 1998-2014. All rights reserved. The material may not be published, broadcast, rewritten, or redistributed.