Image credits: © Lotus.
1974 Lotus Europa JPS news, pictures, specifications, and information

Tweet
Colin Chapman, Chairman of Lotus Cars Ltd, commisioned the famous, black & gold 'John Player Special', to celebrate winning the 1972 Formula One Constructors Championship. These were special production cars and this is a completely restored, low mileage example.
The Lotus Europa was built from 1966 through 1975 and was one of the first vehicles to use a mid-engine rear-wheel drive layout. During its production lifespan, around 9,300 examples were produced. Ron Hickman, the directory of Lotus Engineering, produced drawings in 1963. The vehicle sat low and was designed as a replacement for the popular Lotus 7.

The first series constructed was the Type 46 Series 1, also known as S1. The Type 47 was the competition sports car. Colin Chapman, the owner of Lotus Cars, designed the Europa around his 'minimalist' beliefs, meaning the vehicle was only given the materials that it needed and all efforts were made to reduce the overall weight of the vehicle. The vehicle was to be inexpensive performance machine. The chassis was constructed of steel while the body was fiberglass. The fiberglass body was bonded to the chassis meaning repair was difficult. The windows and seats were fixed and not adjustable. The steering and pedals were adjustable. An OHV 1470 cc four-cylinder Renault engine and gearbox were used to power the vehicle. The front brakes were discs while in the back were drums. In total, around 650 examples of the S1 were created.

In April of 1968 the next installment, the Series 2, was introduced. Also known as the Type 54, or S2, it brought about luxurious and revised interior amenities such as adjustable seats, wood trim, and much-needed electric windows. The 1470 cc Renault engine was borrowed from the Type 46. In 1969, in an effort to export to the US market and to comply with United States federal regulations and standards, the Type 65, also known as S2 Federal, was created. The S2 Federal featured a Renault 1565 cc engine and modifications to the body for compliant with US D.O.T. standards.

In 1971 Lotus introduced the Type 74 Europa TC, meaning Twin-Cam. Outfitted with a 1558 cc twin-cam engine and a Renault five-speed manual gearbox, the vehicle was capable of producing just over 100 horsepower. The body was enlarged to provide extra interior room for passengers. In total, around 1580 examples were produced.

In 1973, Lotus introduced the Europa TC Special. It was given a Austin five-speed manual gearbox and a Lotus Big Valve engine that produced 126 horsepower. Zero-to-sixty took just seven seconds while top speed of the 740 kg machine was 123 mph. In total, 3,130 examples were produced.

In 1975, production ceased.
By Daniel Vaughan | Oct 2012
For more information and related vehicles, click
here
1974 Canadian Grand Prix: A Maple Leaf of Hope
In his first season with McLaren, Emerson Fittipaldi enjoyed a strong start to the 1974 season. However, as the last half of the season carried on, strong results would be muted by early retirements. Just past the halfway mark of the season Fittipaldi had been leading the championship by a single point. Leaving the Italian Grand Prix, he was in third. Emerson's title hopes needed a lift. It would come in 'Kanata'. The Italian Grand Prix would be an important race for Emerson Fittipaldi. He ha...[Read more...]
1989 Indianapolis 500: Sideways to Victory
The tension in the final moments would be so great it would take everything within Shelley Unser to keep from breaking into a shaking fit. Two laps from the end of the race, traffic would dramatically slow Al Unser Jr.'s pace allowing Emerson Fittipaldi to close right up behind his rear wing. The two would pull side-by-side as they powered their way toward turn three. Still side-by-side heading into the turn, there would be less than 3.75 miles to go to victory, a first for either driver. But th...[Read more...]
1969 United States Grand Prix: The Rise of Rindt
If there was one racer in the Formula One paddock that drivers and spectators alike believed should have scored his first victory before the start of the 1969 season it would almost unanimously be Jochen Rindt. Fast and flamboyant, the Austrian exhibited car control that enthralled just about everyone it seemed, except perhaps the cars themselves. Constantly undercut by poor reliability, it seemed Rindt was to forever suffer under such an oppressive weight. However, at the 1969 United States Gra...[Read more...]
1982 Austrian Grand Prix: de Angelis Flying Through the Thin Air
It is almost impossible to predict events and just how momentous they just might be. This would certainly be the case with the 1982 Austrian Grand Prix, a truly special and memorable moment in Formula One history. Heading into the Austrian Grand Prix in 1982 Formula One was in a bit of trouble and desperately needed a lift. All throughout the paddock there were teams that needed some good news. And then there would be others that needed some good news in order to be able to weather a storm co...[Read more...]
Goodwood - Lotus Headlines the Loudest Summer Festival of Them All
The peace and tranquillity of Lord March's estate will be shattered from 29th June to 1st July as Lotus takes centre stage at the 2012 Goodwood Festival of Speed, which celebrates Lotus innovation, engineering, heritage and style. Forty Lotus cars will fire up the hallowed hill climb this year, spanning seven decades and showcasing Lotus' incredible racing pedigree; from championship winning F1 cars to famous GT and rally racers, some driven by Lotus greats including Emerson Fittipaldi...[Read more...]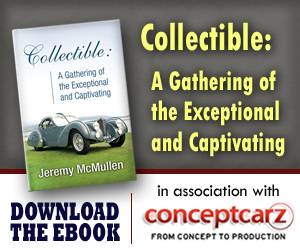 © 1998-2014. All rights reserved. The material may not be published, broadcast, rewritten, or redistributed.