1935 Cadillac Model 370-D Series 40 news, pictures, specifications, and information

Tweet
The Town Cabriolets were often known as 'town cars' and they often were very elegant with a sporty formal styling. The distinctive appearance of the 1934 Cadillac was continued for 1935 with only minor changes. They also continued the Series 370-D designation used for their 1934 counterparts.

Under the bonnet was a Cadillac 45-degree V-12 engine of 1931-1937 that displaced 368 cubic-inches and offered an impressive 150 horsepower for 1935. The overhead valve design had hydraulic silencers on the rocker bushings that contributed to the engine's smoothness and its whisper-quiet operation.

Fleetwood bodied several town car styles on the 146-inch wheelbase for the V-12 chassis in 1935, among them were two Town Cabriolet styles with closed rear quarters, and the Limousine Brougham, with large rear quarter windows. These elegant cars were among the most expensive production Cadillac V-12s with price tags approaching $7,000.

For 1935, Cadillac built 377 examples of their V-12 and only two are believed to have been the Fleetwood Style 5712 Town Cabriolet.

Records indicate the car was ordered through the New York Branch in late 1934. It is a well-equipped example with a rear compartment roof covered in Landau leather. There are dual-sidemounted spare tires, a$140 option that also included an intriguing swing-out dual-arm trunk rack at the rear. The metal covers for the spare tires are painted, which was an additional $40 option. The car rides on standard seventeen-inch wire wheels which are concealed beneath the accessory wheel discs. Inside, there are concealed folding jump seats, giving it a seven-passenger capacity.

This vehicle is a multiple show winner, shown at the 2005 Palm Beach Concours d'Elegance winner, 2003 Amelia Island 100 Years of Cadillac, and 2004 National Senior Grand CCCA First Place.

In 2009, this vehicle was offered for sale by Bonhams Auction at the Quail Lodge Resort and Golf Club in Carmel, CA. The car was estimated to sell for $150,000 - 175,000, but failed to find a bidder willing to satisfy the reserve. The car was left unsold.
For 1935, Cadillac made very few changes to the 370D Series 40. Its name was perhaps its biggest change, receiving the Series 40 designation. It also received a new bumper. The engine was a 45-degree overhead valve twelve cylinder engine that offered 150 horsepower. There was a synchromesh three-speed transmission with twin disc clutch. It was available in a wealth of Fleetwood body styles resting on a 146-inch platform. Pricing ranged from the mid-$4,000 through $6,300 (and up).

Carrozzeria, Italian meaning coachbuilder, is an individual or company that bodies carriages or automobiles. The name in German is Karosserie. These skills were needed during the early part of the 1900's to fabricate enclosures for rolling chassis. The materials used were mostly wooden or metal. As the evolution of automobile production evolved, manufacturers brought the design and development in-house, making individual coachbuilders a dying breed.

Unibody construction has mostly eliminated the need for coachbuilders. Many coachbuilders were purchased or merged by the automobile manufacturers. Others became highly specialized and worked on a contract basis, mostly for high priced, luxury automobiles.

Fleetwood Metal Body was a coachbuilder during the early 1900s. The name is from Fleetwood, Pennsylvania the birthplace of the company. They specialized in the production of wood and metal bodies. They were large and luxurious and often purchased by the rich and famous. Fleetwood was purchased by Fisher Body in 1925 and integrated into General Motors in 1931.

The luxury segment of General Motors was Cadillac, so it was only natural that Fleetwood would aide in the design and creation of bodies for the Cadillac marque. In 1927 the name appeared on Cadillac's representing their top of the line vehicles. In 1946 Cadillac offered an upscale version of its Series 60, dubbed the Series 60 Special Fleetwood. The name was later used on the Series 70 and Sixty Special models through 1976. The name continued to appear on Cadillac vehicles as late as 1996.
By Daniel Vaughan | Jun 2011
Stationary Coupe (Vee Windshield)
Coachwork: Fleetwood

Less than a year after launching the spectacular V16, Cadillac introduced the more modest V12 in September of 1930. Like its big brother, the V12 struggled for survival as the Great Depression deepened. The 368 cubic-inch engine produced 150 horsepower for 1935, and the cars were all equipped with independent front suspension and power brakes. All of the different models offered by Cadillac were available with a V8, a V12, or, on a longer 154-inch wheelbase, with a V16 engine. This example has a Fleetwood body, and rides on a 146-inch wheelbase. Only a few of this model are known to have survived, and the 'art deco' look is a favorite with collectors. The sheer size of this car, especially when one considers that it is essentially a two-passenger automobile, is staggering, even by the standards of the mid-thirties. Cadillac V12 production was halted in 1937.
Town Cabriolet (Vee Windshield)
Coachwork: Fleetwood

Several Fleetwood-bodied Town Car styles were offered on the Cadillac V-12 chassis for 1935, among them, two Town Cabriolet styles with closed rear quarters. These opulent cars were the most expensive production Cadillac V-12s, with a new price tag of $7,000. Among the 377 Cadillac V-12s built in 1935, this is the only surviving example of the eight original 5725 LBs (the LB in the style designation stands for 'leather back'). It was originally bought by Julian Leigh for his wife Mae. After a series of 'driving incidents,' Leigh hired a chauffeur to ensure Mae's safe arrival at her destinations. After many miles the car was mothballed and put away. Its second owners, Jack and Carol Frank of California, had the car restored in the 1970s by Hill and Vaughn, and they showed it all over the United States, winning countless awards, including a First in Class at Pebble Beach in 1977. Since 2004, its current owners have carried on the tradition of showing and sharing this car.
MULTIPLE WORLD AUCTION RECORDS SET AS BONHAMS TWO-DAY QUAIL LODGE SALE MAKES HISTORY
Ferrari charges to the forefront as Bonhams sets nine new model records for the legendary Italian marque The second day of Bonhams highly anticipated Quail Lodge auction saw many world records set for Maserati, Mini, Napier, Rolls-Royce, Speedwell and, most famously, Ferrari. With 117 cars on offer and a 92% sell-through rate, the two-day auction, which many were dubbing the 'sale of the year', brought a total sales figure of $108,000,000 (£64,578,327 or €80,628,104). After Thurs...[Read more...]
Sonoma Historics' Racing Seminar to discuss Can-Am and Shadow Race Cars
Sonoma Historic Motorsports Festival's Racing Seminar to discuss early Can-Am years and the radical Shadow Race Cars SONOMA, Calif. (May 12, 2014) - For the third straight year, the Sonoma Historic Motorsports Festival (May 17-18) will host one of its popular racing seminars at Sonoma Raceway. This year's seminar will celebrate the early years of the iconic SCCA Can-Am Series, which ran from 1966 to 1974, with a focus on the unique Shadow race cars that competed in the Series f...[Read more...]
LD MOTORSPORTS SIGNS TOHILL AND SKORUPSKI FOR 2014
The LD Motorsports World RX Team has confirmed that double European Rallycross champion Derek Tohill and Polish national Super1600 Champion Krzysztof Skorupski will be joining its team for the 2014 season. Both Tohill and Skorupski will be driving LD Motorsports prepared Citroen DS3s, in the Supercar category, and racing for the LD Motorsports World RX Team. LD Motorsports is based in the south-west of England and builds and prepares competition cars in-house to compete in the FIA World Rally...[Read more...]
VOLVO TRUCKS NAMES NACARATO VOLVO 2013 NORTH AMERICAN DEALER OF THE YEAR
Nacarato Volvo of Nashville, Tenn. has been named Volvo Trucks' 2013 North American Dealer of the Year. The annual award recognizes Nacarato Volvo's organization and employees for overall accomplishment and performance. Selection criteria for the award includes outstanding performance in new truck sales, market share, parts sales and parts sales growth, customer satisfaction, dealer operating standards and investment in facilities. 'The Nacarato family and their organization are outstanding V...[Read more...]
RM Secures One-Of-A-Kind Ferrari and Talbot-Lago For its Monterey sale
RM Auctions, the world's largest collector car auction house for investment-quality automobiles, is delighted to announce two new headline attractions for its highly anticipated Monterey, California sale, August 17–18: a spectacular 1955 Ferrari 410 Sport Berlinetta and a flawless 1938 Talbot-Lago T23 Teardrop Coupe. On display at the company's sale in Monaco this week (May 11–12), both automobiles represent the pinnacle of exclusivity and style. The extraordinarily rare 410 S, chassis 0594 C...[Read more...]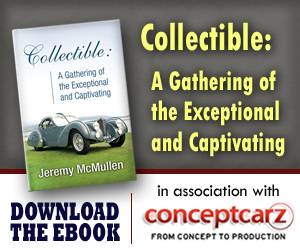 Cadillac
Monthly Sales Figures
Volume
October 2014
13,615
September 2014
13,829
August 2014
16,650
July 2014
15,241
June 2014
13,941
May 2014
14,688
April 2014
13,900
March 2014
14,765
February 2014
13,437
January 2014
11,386
December 2013
18,165
November 2013
16,172
(More Details)
© 1998-2014. All rights reserved. The material may not be published, broadcast, rewritten, or redistributed.