1957 Rolls-Royce Silver Wraith news, pictures, specifications, and information

Tweet
The Silver Wraith received modifications to its F-head, six-cylinder engine. The bore was enlarged bringing the displacement size to 4887cc and horsepower to 178. They had a four-speed automatic gearbox, hydraulic front brakes, and hydro-mechanical rear brakes. The coachwork for the Silver Wraith was provided by Hooper, Mulliner, and Park Ward. The bodies were made of steel and rested on a steel frame. Some of the custom bodies were given aluminum body paneling.

This automobile is a H.J. Mulliner Style #7356 Touring Limo and was originally purchased by Mrs. Grace Vreeland Brown of San Marino, CA. The current owner is the second owner. The car had an 18-month restoration, completed in 2003.
An astonishingly well preserved example finished in Shell Grey lacquer as first supplied and re-trimmed in Stone Connolly hides in 1984, this most impressive convertible, constructed on the long wheelbase formal limousine chassis, has traveled a total of 22,639 miles since delivery to its first owner for his wife, the famed silent screen actress Norma Talmadge. It was fitted to her order with air conditioning, power operated top, electric window lifts and a unique detachable second windscreen for the rear seat passengers, all of which remains with the car along with its original books, tools, copy of the factory history and a scrapbook showing photos of the car when new. As a late specimen, it was supplied with the same high-performance powerplant as the legendary S-1 continentals of the era. This example is one of four built.
From 1947 through 1959, Rolls-Royce produced just 639 long wheelbase Silver Wraiths. Those were made by four different coach makers: H.J. Mulliner, Hooper, James Young and Park Ward. The fewest number of cars were bodied by Park Ward.

This example has only 68,000 actual miles. The car was originally owned by Swedish Royalty and was then sold to a New York furrier. The current owner acquired it from the furrier in 1981 and is the third owner from new. The current owner had it painted, re-upholstered and the woodwork restored.
By Daniel Vaughan | Feb 2013
The Silver Wraith, launched in 1947, was an evolution of the pre-war Wraith and was offered in the traditional chassis form ready for the fitting of Bespoke coachwork. The 4,257cc overhead-inlet, side-exhaust engine developed before the war was used, as well as a modified coil and wishbone independent front suspension. Hydraulic brakes were used for the first time on a Rolls-Royce wîth hydraulic brakes.

The Silver Wraith was constantly refined during its production. The engine was replaced wîth the 'big bore' 4,566cc in 1951 and automatic transmission was offered as an option in 1952.

Once again the press raved about the car. 'All the world knows that Rolls-Royce carry on an unremitting search for engineering perfection in everything they undertake. The qualities which made their aircraft engines famous, and their cars the finest procurable, are the result of hard work scientifically conducted, and of a painstaking attention to detail from the large to the most minute. And now a new range of cars is about to appear it is believed that the new cars are the best that Rolls-Royce have ever built.'


The Silver Wraith was described like this: 'In common wîth all Rolls-Royce cars, the Silver Wraith has an indefinable something about it, a delicacy of behaviour, which escapes definition in written words. it is a car for the connoisseur in cars'.
Source - Rolls-Royce Motor Cars
At a time when most of England was suffering post war and didn't have much use for a luxury motorcar, Rolls Royce decided to no longer produce cars in strictly separate series. Instead they would create as many parts of the engine, chassis and gearbox that would be identical for the different makes, and therefore easily interchangeable. The British economy had suffered due to raw materials shortages, prohibitive purchase tax and petrol rationing. The Silver Wraith was the embodiment of the new company philosophy of a reliable car with components that could be easily maintained.

Considered by many to be the most technologically advanced Rolls Royce model in history, the Silver Wraith was an exceptional graceful and elegant automobile. Introduced in 1946 the Silver Wraith was produced at the Crewe factory. The first post-war Rolls-Royce model, the Silver Wraith rode on a 127-inch wheelbase that was based heavily on the pre-war Wraith with coil sprung independent front suspension and semi-elliptic rear with a live axle. Also based on the Wraith, the engine featured a cylinder head with overhead inlet valves and side exhaust valves and an initial capacity of 4,257 cc and 135 horsepower.

The capacity was increased to 4566 cc in 1951, and to 4887 in 1954 on the long-wheelbase models. The Wraith's braking system was a hybrid hydro mechanical system with hydraulic front brakes and mechanical rears that utilized the mechanical servo from the pre-war cars, which was patented by Hispano-Suiza and built by Rolls Royce under license. For the first time on a Rolls Royce hydraulic brakes were used.

In 1951 Rolls Royce announced the long, 133-inch wheelbase chassis. A total of 639 of these units were produced until 1969. The final short-wheelbase models were made in 1953. At first only a four-speed manual gearbox was available but in 1952 a General Motors automatic option was added to the list of offerings.

The Silver Wraith was the final Rolls-Royce model that would be delivered in 'chassis only' form with the intent to be bodied by independent coachbuilders. The number of specialist coachbuilders was quickly declining over the years. Many of the Silver Wraith bodies selected used 'formal limousine designs'. The Bentley Mark Vi was offered for customers that wanted to purchase their car with a standard body already fitted. The Silver Wraith differed from the Mark VI in the fact that it wasn't a complete car, merely a rolling chassis. The Silver Wraith outlived the Mark VI and continued to survive until 1959 by undergoing modernizations like automatic gearbox and power assisted steering. The Silver Wraith would be the final Rolls Royce that showed a vast variety of coachwork styles.

The Rolls Royce Silver Wraith has filled many official capacities over the years including the Royal Dutch State Limousine in 1958, the Royal Danish Ceremonial Car 'Store Krone' also in 1958, the Irish Presidential State Car from 1947 until now. Other official uses include the Ceremonial State Car for the Brazilian President in 1952. The

The Silver Wraith had numerous movie cameos over the years including 1968 'The Love Bug', 1975 'The Return of the Pink Panther', 1989 'Batman', 1992 'Batman Returns' and even the recent 2012 film 'The S

Sources:
http://en.wikipedia.org/wiki/Rolls-Royce_Silver_Wraith
http://www.rolls-roycemotorcars.com/wraith/

By Jessica Donaldson
For more information and related vehicles, click
here
2014 Chevrolet Performance Catalog Packed with New Camaro Parts, Crate Powertrains and Chevy Accessories
Chevrolet Performance announced its all-new 2014 catalog at the SEMA Show today. Highlights include a broader range of high-performance parts for fifth-generation Camaros, a new six-speed manual transmission designed for LS engine installations in older vehicles, expanded Connect & Cruise crate powertrain offerings, a new line of performance parts for Sonic, and all-new exterior and interior accessories for Chevy vehicles. There's also a new ZZ5 crate engine and revised versions of other clas...[Read more...]
63rd Pebble Beach Concours d'Elegance Names 1934 Packard 'Best of Show'
The competition showcased 248 cars, including 48 from abroad PEBBLE BEACH, Calif. (August 18, 2013) -- A 1934 Packard 1108 Twelve Dietrich Convertible Victoria owned by Joseph and Margie Cassini III of West Orange, New Jersey, was named Best of Show at the 63rd Pebble Beach Concours d'Elegance, held Sunday on the 18th fairway of Pebble Beach Golf Links at Pebble Beach Resorts. The event showcased 248 cars from 36 states and 12 countries and raised $1,277,007 for charity. 'This Pack...[Read more...]
RM Auctions' Don Davis Collection Attracts Texas-Size Bids
• RM Auctions posts over $21.2 million at the record-breaking sale of the distinguished Don Davis Collection, April 27 in Fort Worth, Texas • Top seller: a rare 1967 Ferrari 330 GTS sold for $1,936,000, to establish a new auction record • Five lots achieve million-dollar-plus results, with numerous auction records shattered • Toyota 2000GT enters history books with seven-figure sales price • Exceptional collection attracts bidders from 14 countries around the world FORT WORTH, Texas (A...[Read more...]
Jaguar Land Rover Debuts Three All-New British Vehicles At 2012 Los Angeles International Automobile Show
Jaguar Land Rover introducing three new vehicles with special focus on the U.S. Market •High-performance 2014 Jaguar XFR-S makes its world debut •All-new two-seat sports car, the Jaguar F-TYPE, makes its U.S. Auto Show Debut •The world's first all-aluminum SUV, the 2013 Range Rover makes its U.S. Auto Show Debut •The U.S. will be the world's largest market for the three vehicles Jaguar Land Rover is debuting at the 2012 Los Angeles International Auto Show (MAHWAH, N.J.) – November...[Read more...]
Famous Bentley 4¼-Litre 'Embiricos' Special Makes Star Appearance At Crewe Factory
One of the rarest and most valuable Bentleys in the world, the 4¼-Litre 'Embiricos' special, is making an historic appearance at the marque's home in Crewe. Fresh from taking part in the Louis Vuitton 'Serenissima Run' in Venice and featuring at the Le Mans Classic as part of the Bentley lineup, this magnificent car takes pride of place in the Lineage Showroom at the firm's Pyms Lane factory until September. Throughout the 1930s Bentley Motors, then owned by Rolls-Royce, was producing fast,...[Read more...]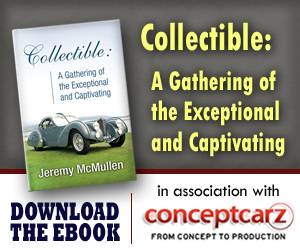 Rolls-Royce
Monthly Sales Figures
Volume
June 2014
75
May 2014
75
April 2014
75
March 2014
75
January 2014
86
October 2013
84
September 2013
84
August 2013
84
July 2013
84
June 2013
84
May 2013
84
April 2013
84
(More Details)
© 1998-2014. All rights reserved. The material may not be published, broadcast, rewritten, or redistributed.