1960 Abarth Record Monza Bialbero news, pictures, specifications, and information

Tweet
Only a handful of Fiat Abarths with the desirable 850cc twin overhead cam engine were built. These Zagato aluminum-bodied cars weigh only 1,000 pounds. Well-tuned, these 850 cc. racing engines produce 75 hp. During the late 50s and early 60s, these cars were raced extensively in Europe and other parts of the world. This particular car was raced in Canada and in 1962 won the C.A.S.C. class championship (12 races; 10 victories). This car was retired from racing in 1964 and underwent restoration in 1989.
Karl Abarth was born on November 15th, 1908 in Vienna, Austria. At the age of seventeen, he became an apprentice at Castagna, Italy, designing chassis for motorcycles and bicycles. In 1927, he returned to Austria to work at Motor Thun Motorcycle plant. This was also the beginning of a highly successful racing career. Carlo started racing motorcycles and he began winning. He was awarded the champion of Europe five times, among other racing accomplishments.

In 1934, Austria and Germany began to feel the pains of the great Depression and the onset of World War II. Karl decided to move to Italy and further pursue his motorcycle racing career. While in Italy, he became known as Carlo Abarth. During a race in Yugoslavia, Carlo crashed and required hospitalization for over a year. After Carlo recovered he decided to stay in Yugoslavia until the end of the war. He began working with an individual named Ignaz Vok, converting automobiles to run on kerosene.

After the war, Carlo moved back to Merano where he began working with an individual by the name of Rodolfo Hruska.

Ferdinand Porsche was the founder of the Porsche dynasty and his son, Ferry Porsche had followed in his fathers footsteps. A long time friend of the Abarth family, Ferry Porsche presented Carlo Abarth with a job opportunity to help with the organization of the Porsche motor company. Abarth and Hruska were able to establish relationships with some of Italy's most important automobile manufactures due to this job opportunity. There was a problem, however. Ferdinand Porsche was in a French prison being held as a German war criminal. Ferry and Carlo found a solution to this problem in the form of a man named Piero Dusio. Dusio was a highly competitive person and was driven by the desire to win automobile races. He had formed the Cisitalia Corporation with the goal of producing race cars. Carlo and Ferry asked Dusio to post bond for Dr. Porsche in exchange for their services in building a race car. Thus the partnership between Porsche and Cistialia began. Abarth began working for Cisitalia as the technical and racing director.

Ferdinand Porsche designed a single-seater, mid-engined, Formula 1 car. It featured four-wheel drive, an innovative quality of its time.

It was a short-lived relationship however. Piero Dusio encountered difficulties and in 1949 moved to Argentina. This ended the Cisitalia Corporation. It did, however, offer Abarth an entrance into the manufacturing business.

The company featured the zodiac sign of Carlo Abarth, a scorpion. A factory was established in Turn, Italy with 35 employees. Armando Scagliarini, a driver for the Cisitalia company and the father of Guido, provided assistance to Abarth on this new-formed business venture. They began building automobile accessories which provided the funding for their racing expeditions. Exhaust pipes, manifolds, valve springs, valves, and gearboxes were just a few of the items produced by the Abarth Company.

In the early to mid 1950s, the Abarth Company began modifying mass-produced cars, mainly Fiats. These low-priced cars coupled with performance modifications, became unbeatable forces, winning most races that they entered. So much so, that Fiat began paying Abarth for each first or second place finish the modified Fiat vehicles would achieve.

In 1955, Fiat introduced the 600. This low priced fashionable vehicle had potential that Abarth quickly exploited. The displacement was increased to 747cc, greatly improving the overal performance. Not only was the company able to increase the engine capacity and tap into greater raw horsepower, but they were able to improve the aerodynamics of the vehicles, and lighten the overall weight. This formula was the key to Abarths success in the automotive world. But it was not the only reason they were successful. Many people were not able to purchase higher-priced sporty vehicles such as Ferraris or Bugatti's, so these Fiat/Abarth creations were excellent opportunities to buy a lower priced race car but still achieve similar results on the race track.

The 600 led to the 850. Fiat supplied Abarth with incomplete vehicles and it was left up to Abarth to fit the car with brakes, exhaust pipes, carburetors, and crankshafts. This saga continued with Fiats next model named the 1000, then the 595 and 695. These Fiat-Abarth vehicles accumulated many national and international victories, making it one of the most successful race-car-prepared ventures of all time.

Abarths next endeavor was to build a complete Abarth vehicle. They began by making formula and sports cars that ranged from 1000cc and 2000cc. This was another success for the Abarth Corporation, amounting numerous victories in a wide spectrum of racing.

In 1971, the Abarth Corporation was purchased by Fiat. The company and structure remained the same, with the only change being the sports-car prototype being abandoned. Many Fiats continued to be produced with the Abarth badge, usually signifiny a sports package or high performance version.
By Daniel Vaughan | Mar 2006
For more information and related vehicles, click
here
PORSCHE'S 914 HONORED AT 20TH AMELIA CONCOURS d'ELEGANCE
The 20th annual Amelia Island Concours d'Elegance will honor the first mid-engine production Porsche, the 914 in all its variants. At first some Porsche purists lamented the Porsche 914's seemingly humble origins. They whispered the 'V-Word' . . . Volkswagen. The reality was that the 914 is a blood descendant of the seminal Gmund Porsche, the first car to wear the family name and the crest, a pure sports car designed around a Volkswagen-sourced air-cooled flat-four and a mid-engine con...[Read more...]
Audi shows real champions at the Techno Classica
• More than 18,000 visitors expected at the world's largest oldtimer show
• Jubilee classics from company history on the Audi stand
• In the limelight: Auto Union Type A race car, Audi Type C Alpine Rally winner and Audi Rallye quattro A2 world rally champion
Audi Tradition has assembled a true winning team of race and rally vehicles for this year's Techno Classica in Essen, Germany, the world's largest oldtimer show. From March 26 to 30, 2014 the company will have fo...[Read more...]
1958 Monaco Grand Prix: An Unlikely Frenchman Steals the Show…Again
In 1955, perhaps the most unlikely of drivers would survive the attrition and the beckoning Monaco harbor to claim his only victory in Formula One. Some three years later, and more unlikely than ever to even win a second race at any circuit, the same Frenchman would steal the crown jewel to become just the second man in Formula One history to earn two or more victories on the streets of the principality. Maurice Trintignant's victory in the chaotic and drama-filled 1955 Monaco Grand Prix was...[Read more...]
PORSCHE DELIVERS 15,000 SPORTS CARS TO CUSTOMERS IN MAY
Atlanta. With 15,020 deliveries worldwide in May 2013, sports-car maker Porsche has outperformed the figure of the same month in the prior year by 13 percent. Up to now, 67,261 new autos of the model ranges made in Zuffenhausen and Leipzig were handed over to customers this year – a boost of 19 percent compared to the period of January to May 2012. 'In terms of customer deliveries to date, we have exceeded our expectations in the ongoing year. Given the continuing volatility of the market dev...[Read more...]
Auctions America By RM's 2012 Auburn Spring Auction
'Variety' is the buzzword for this year's Auctions America by RM June 1-3 Auburn Spring auction, which will offer a huge range of collector vehicles and an enormous private collection of automotive memorabilia. More than 600 American muscle cars, Classics, foreign sports cars and hot rods will cross the block at the historic Auburn Auction Park, the company's national headquarters in Auburn, Indiana. 'Last year was our first spring event at the park,' said Auctions America by RM's President ...[Read more...]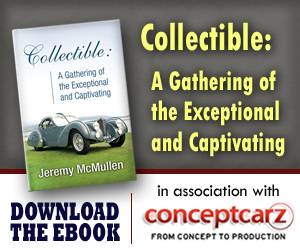 Fiat
Monthly Sales Figures
Volume
December 2014
3,784
November 2014
3,111
October 2014
3,725
September 2014
3,360
August 2014
3,362
July 2014
3,807
June 2014
4,478
May 2014
4,771
April 2014
4,298
March 2014
4,738
February 2014
3,465
January 2014
3,222
(More Details)
© 1998-2014. All rights reserved. The material may not be published, broadcast, rewritten, or redistributed.