1934 Ford LeBaron 7-Passenger news, pictures, specifications, and information

Tweet
This 1934 Ford LeBaron custom body Ford sedan was one of only 165 produced by Ford Motor Co. in 1934. This car was displayed at the Ford Motor Company 100th Anniversary in Dearborn, MI.

The vehicle has a 112-inch wheelbase and is powered by the 221 cubic-inch V-8 engine producing 90 horsepower.
It is possible the original owner was Eddy Cantor as the current owner has a photograph of Mrs. Cantor and her daughter getting out of a 7-passenger at their home in Central Park, New York.
FINAL COUNTDOWN UNDERWAY TO RM'S ANNUAL MICHIGAN SALE
• Exceptional 1932 Packard Twin Six Sport Phaeton and 1933 Marmon Sixteen Five-Passenger Sedan with Michigan collector heritage lead RM's sale at the Inn at St. John's, in Plymouth, Michigan, on July 27 • As the official auction of the Concours d'Elegance of America at St. John's, the single-day sale features a superb roster of 80 historic automobiles • Additional sale highlights include a 1948 Chrysler Town & Country Convertible, a 1956 Austin-Healey 100M 'Dealer-Prepared' Le Mans BN2 Roadste...[Read more...]
RM Offers Distinguished Don Davis Collection Without Reserve
• Final countdown underway to RM Auctions' Don Davis Collection sale, April 27, in Fort Worth, Texas • Single-day auction features 64 motor cars without reserve • Offering comprises diverse roster of European sports and GT cars and American horsepower, including superb series of Porsche and Corvette automobiles • Complete digital catalogue now available online at rmauctions.com Following its record-setting sale of the Bruce Weiner Microcar Museum earlier this year, RM Auctions is proud to c...[Read more...]
2013 Palos Verdes Concours Celebrates 'The Age of Elegance'
Rolls Royce, Bentley, Duesenberg and coachwork of Ray Dietrich to be featured Rancho Palos Verdes, CA - February 14, 2013 - The 21st Palos Verdes Concours d'Elegance at the Trump National Golf Club, Rancho Palos Verdes on September 15 will celebrate the 'Age of Elegance' by showcasing some of the world's most luxurious classic automobiles, according to Chairman Peter Kunoth. The featured classes include Rolls-Royce, Bentley, Duesenberg and the coachwork of Raymond Dietrich. The Conc...[Read more...]
Lincoln at Los Angeles Auto Show Press Days: Celebration of Its Past and Future As Brand Rolls Out Its Reinvention
> The brand pays tribute to its heritage today, displaying seven of the most influential Lincoln designs > Thursday sees a display full of the all-new MKZ premium midsize sedan and MKZ Hybrid, the future of Lincoln, on the Lincoln stand > Lincoln launches on Tumblr http://lincolnnow.tumblr.com beginning with the visually stunning classic Lincolns shown on the stand and select images from archives. Continues with an all-new collection of photographs by photographers Jamie Beck and Kevin Burg ...[Read more...]
Pair Of Majestic Duesenbergs Top RM's $10.7 Million Hershey Sale
• RM Auctions generates $10.7 million in sales with 95 percent of all lots sold at its Hershey, Pennsylvania auction • Top sales honors go to a pair of historic Duesenbergs from the distinguished Ray Bowersox Collection • Pair of Packards – one magnificently restored and one in unmolested, original condition – also attract significant interest, well-exceeding pre-sale estimates • Auction draws international audience, with bidders representing 17 countries around the world • RM continues it...[Read more...]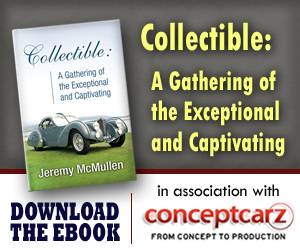 Ford
Monthly Sales Figures
Volume
December 2014
209,679
November 2014
178,221
October 2014
179,014
September 2014
172,261
August 2014
214,028
July 2014
204,373
June 2014
214,793
May 2014
244,501
April 2014
203,552
March 2014
235,198
February 2014
177,286
January 2014
148,671
(More Details)
© 1998-2014. All rights reserved. The material may not be published, broadcast, rewritten, or redistributed.