1934 Ford Brewster news, pictures, specifications, and information

Tweet
This 1934 'one off' custom Ford Brewster was built for Edsel Ford. It is completely original (66,000 plus actual miles) and is unrestored. It is the only Brewster built that did not use the normal Brewster front end. A 1934 Ford grill was installed at Edsel's request. The car was recently discovered after being in storage for the last 55 years. This is a historically significant original automobile; it runs and drives like a new car, and is one of only a few in existence that actually belonged to Edsel Ford.

This is the third Bewster Ford built but is the very first one shipped to a customer and was done at Edsel's request. It was the first one shipped to a customer and was done at Edsel's request. It was the first one seen, by the general public.

The car is on a stretched 127-inch wheelbase. The hood has no louvers. This is the only Bewster with a Brewster dash; the standard dash was Ford. The steering wheel is a 'Banjo' wheel unlike the other Brewsters. The car also has a 16-inch wheels; the standard wheels were 17-inch. Edsel had the engine changed to a new more powerful Mercury engine in March 1939.

Edsel had the car kept in New York at the Ford Dealer, where he and his family could use it while in New York.
This 1934 Brester Ford Town Car is a very unique coachbuilt vehicle, constructed to Edsel Ford's own specifications. The coachwork was handled by Brewster and fitted on a Ford V8 chassis. The Brewster Company had a strong reputation with many prominent automakers, such as Rolls-Royce, who bodied many of the American-built Rolls-Royce cars that left the Springfield, Massachusetts plant.

The Brewster Ford were to intended to be a line of custom built Brewster cars built atop of a Ford chassis. The front of the Brewster Ford's features flying fenders, a split Art Deco bumper with a heart-shaped grille, and many other prominent features. The design was handled by John S. Inskip, the president of Brewster at the time.

Edsel's car was the third one built and featured slightly different styling than the others. It had a Model 40 grille and a hood that lacked louvers. There are 16-inch wheels and a 1938-type banjo steering wheel. The car was sent to Edsel in Michigan via railcar. On its journey, it was still being assembled. Edsel took delivery on June 1st of 1934 and was the first car to reach the public. In 1939, it was fitted with a Mercury L-Head V8 engine that displaced 239 cubic-inches and produced nearly 100 horsepower.

Another twelve Brewster Fords were ordered by Edsel, all with 1935 Model 48 Ford grilles. Only two were built before the Brewster & Co was sold at auction in August of 1937. It is uncertain how many Brewster Fords were built.

This car was brought to the 2008 Automobiles of Amelia presented by RM Auctions where it was one of the highlights of the event. It was sold for $198,000 including buyer's premium.
By Daniel Vaughan | Oct 2013
After opening its doors in 1905, Brewster & Company specialized in building formal coachwork for many different manufacturers. In 1925, the company was bought by Rolls-Royce of America and became the primary body builder for Rolls-Royce in the United States. When Rolls-Royce of America closed in 1934, Brewster, under the guiding hands of J.S. Inskip, purchased and bodied about 135 Ford V8 chassis. The heart-shaped grille was the trademark of the new Brewster automobile and four different body styles were built, including this formal Town Car with its open chauffeur compartment. Its third and current owner has maintained the car's originality, and it has won many Preservation awards.
'AMERICA'S IMPORT': CHRYSLER BRAND RETURNS TO ITS ROOTS AS THE QUINTESSENTIAL AMERICAN BRAND
September 2, 2014 , Auburn Hills, Mich. - Never before has the Chrysler brand experienced such high levels of awareness and consideration. And, with the brand's all-new flagship now available at dealerships, and with plans to unveil another important, thoroughly refreshed vehicle later this year, 'America's Import' is clearly on a roll. 'Today's Chrysler brand stands for quality, design, craftsmanship, performance and efficiency, innovation and technology, all at a very attainable pric...[Read more...]
MAZDA6 EARNS 'TECHNOLOGY CHOICE AWARD' BY GREATER ATLANTA AUTOMOTIVE MEDIA ASSOCIATION
WASHINGTON, April 30, 2014 -- The Greater Atlanta Automotive Media Association (GAAMA) named the 2015 Mazda6 its 'Technology Choice Award' at its second annual Family Choice Challenge held on Friday, April 25th. 'A repeat winner at Family Choice Challenge, the Mazda6 consistently earns accolades for its impressive combination of style and substance,' said GAAMA President Nick Palermo. 'Upon first glance, the Mazda6 has the striking lines of a show car. But a more in-depth look reveals ...[Read more...]
2014 KIA SORENTO NAMED TO 'TOP 10 CARS OF THE YEAR' LIST BY HISPANIC MOTOR PRESS AWARDS
Sorento Tops the Crossover Segment in Fourth Annual Awards • Sorento selected as one of the best vehicles for Hispanic families
• Sorento earns judges' praise for performance, styling and overall value
IRVINE, Calif., Nov. 26, 2013 – Kia Motors America's (KMA) top-selling crossover utility vehicle, the 2014 Sorento, was recently named one of the 'Top 10 Cars of the Year' by the Hispanic Motor Press Awards. The Sorento took top honors in the competitive crossov...[Read more...]
SUBARU ANNOUNCES PRICING FOR 2014 WRX AND WRX STI
Cherry Hill, N.J. - Subaru of America, Inc. today announced pricing for the 2014 WRX® and WRX STI®. Subaru's iconic line of sport models have seen their sales increase by nearly 40-percent year-to-date and have a starting MSRP of $25,995. The 2014 Subaru WRX delivers the biggest performance value in its competitive set. The WRX offers more power than rivals like the Ford Focus ST and Volkswagen GTI, neither of which offers all-wheel drive. In the WRX, a 2.5-liter turbocharged/intercooled fo...[Read more...]
SCION FR-S NAMED 2013 AUTOMOBILE MAGAZINE ALL-STAR
TORRANCE, Calif. (May 21, 2013) – The Scion FR-S was named a 2013 AUTOMOBILE MagazineAll-Star today as part of the leading automotive publication's annual list. To earn its spot, industry judges evaluated the FR-S against all current model year vehicles on sale in the United States across all categories. The FR-S shares its spot with the Subaru BRZ. In naming the FR-S, AUTOMOBILE Magazine highlighted the rear-wheel sport car's engaging driving experience and accessibility. 'The...[Read more...]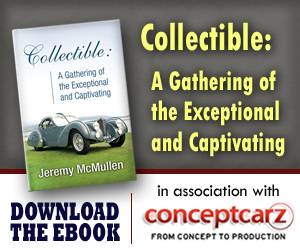 Ford
Monthly Sales Figures
Volume
October 2014
179,014
September 2014
172,261
August 2014
214,028
July 2014
204,373
June 2014
214,793
May 2014
244,501
April 2014
203,552
March 2014
235,198
February 2014
177,286
January 2014
148,671
December 2013
210,074
November 2013
183,722
(More Details)
© 1998-2014. All rights reserved. The material may not be published, broadcast, rewritten, or redistributed.