1956 Porsche 550 RS Spyder Replica news, pictures, specifications, and information

Tweet
This Porsche 550 Spyder Recreation was built in Orange County, California in nearly identical condition the original Porsche 550 RS Spyders. The bodywork is of fiberglass construction and is finished in silver paint with a red interior. The carpeting is salt-and-pepper colored. The engine located behind the driver is capable of producing 110 horsepower and has a top speed of about 140 mph. There are disc brakes in the front and drums in the rear. It is a beautiful tribute to the wonderful heritage and legacy of the Porsche racing program.
By Daniel Vaughan | Mar 2006
After World War II, Walter Glockler of Frankfurt was one of the first to own a Volkswagen dealership. He was an amateur motorcycle racer that had ventured into auto racing once he had financial backing from his successful dealership. One of his engineers working at the dealership had worked on prewar Adler sports cars and had amassed a wealth of racing knowledge and expertise. In 1948 they modified a Hanomag engine and placed it mid-ship creating a very competitive racer. In 1950 they continued with their mid-engined configuration but switched to an L1-liter Porsche engine. The rear suspension was reversed and mounted to a tube-frame chassis with the driver sitting in the center of the vehicle to optimize weight distribution. The body was created by C. H. Weidenhausen and constructed of aluminum and weighed less than 1000 pounds. The combination was enough to gain Glockler the 1100 cc Sports Car Championship. For the following season, Glockler had the engine converted to run on alcohol which improved the horsepower output and kept it competitive for another season. These were the beginnings of the highly successful Glockler specials.

Collaboration between Porsche and Glockler began. Porsche was seeking publicity and recognition for his products to further stimulate sales while Glockler enjoyed the latest engine development and new products. This partnership continued for a number of years before Porsche began building his own series of racing cars. Ernst Fuhrmann was given the task of creating an engine suitable for competition; the project was dubbed 547, while Wilhelm Hild was tasked with creating a new chassis, dubbed Project 550. The resulting design was similar to the mid-engined Glockler, consisting of a steel tube ladder frame with six cross members. The drivetrain from a 356 was modified and placed behind the driver but in front of the rear axle. The suspension was basically a stock 356 unit with minor modifications to accommodate the extra weight and demands of racing.

Hild completed two chassis but the engine development was still not ready. Instead, an engine from a 356 1500 Super was placed in its place. It was modified to run on alcohol which resulted in nearly 100 horsepower. It was then slightly detuned to achieve an optimal compression of 9.0:1 which lowered the horsepower to nearly 80 but increased its reliability.

The first Porsche 550, outfitted with a Roadster body, had its racing debut at the Eiffel Races at Nurburging. Piloted by Helm Glockler, the Porsche immediately proved its capabilities. Unfortunately, the weather was poor and there were problems with a carburetor but it was not enough from keeping Glockler and the 550 from winning the race. Even with strong competition, its first race had been victorious. Porsche turned his sights onto the grueling but prestigious 24 Hours of LeMans endurance race.

LeMans is a high speed track and manufacturers often build custom bodies for their cars to take advantage of better aerodynamics to achieve higher speeds. Two cars were prepared by Porsche for the race, both with coupe bodies. They were entered into the 1101-1500 cc class and by the end of the race had easily beaten the competition. Overall, they had finished 15th and 16th. Porsche 550-02 driven by Richard Frankenberg and Paul Frere were awarded the class victory. The cars were later raced in two German competition events.

Ernst Furhmann continued on his engine development project, under strict direction to stay in the 1500 cc limit. He borrowed from one of his previous designs; a flat-12 engine used in the Cisitalia Grand Prix car. It had a large bore and a small stroke. Instead of using the overhead valve configuration of the 356's, he went with an overhead camshaft design where each set of two cylinders had two overhead camshafts driven by shafts. When the new engine was complete, it was placed in a new 550 chassis which had continued the evolution of design, strength, rigidity, and weight reduction. It was still a tubular frame but had been modified through knowledge gained from testing and racing. A new body was created, designed by Erwin Komenda and in similar fashion to the original bodies of the other 550's.

This newly developed 550 was first shown to the public at the 1953 Hockenheim Grand Prix where it was unable to match the speeds of the 550 Coupe. It was raced a week later at a hillclimb where it scored a respectable third place finish. A month later a fifth 550 was on display at the Paris Motorshow where it was accompanied by news that the 550 RS Spyder would soon enter production and be available in 1954. The show car had a few luxurious that were void on the other racers, such as a full windshield with wipers, seating for two, convertible top, and the convenience of a lockable glove-box. Porsche worked hard on getting the 550's ready for racing during 1953 and 1954. Near the close of 1954, the vehicles were ready. In the hands of capable privateers, the 550's quickly began amassing many victories often beating the larger engine competition. One of the owners of a 550 Spyder, serial number 550-0055, was the legendary James Dean who nicknamed his machine 'Little Bastard.' On September 30th, 1955 at the intersection of Highways 466 and 41, James Dean's life came to a close while driving the 550 Spyder.

The original two 550's were prepared for the Carrera Panamerica race in 1953. Adorned with sponsor stickers and livery the two cars easily dominated the 1500 cc class. Jose Herrate's 550-02 emerged victorious though 550-01, driven by Jaroslav Juhan, was the faster of the two but forced to retire due to mechanical difficulties. The following year 550-04, outfitted with the Fuhrmann quad-cam engine, was entered into the Carrera Panamerica race where it finished third overall and first in class. In honor of these accomplishments, the 356 models outfitted with the Fuhrmann engine were now dubbed 'Carrera'.

In total there were around 90 examples of 550 RS Spyders created with 78 being sectioned for public use. In 1956 Porsche introduced the 550A which looked nearly identical to its predecessor but featured many mechanical improvements including a spaceframe chassis coupled to a Fuhrmann four-cam 547 engine capable of producing over 130 horsepower. It featured a five speed manual gearbox and multi-link suspension which greatly improved the handling while reducing over-steer.

The Porsche 550 was a very successful car that showcased the capabilities and creativity of Porsche. Throughout the years to come, new Porsches were created that were bigger, better, and faster, and continued the tradition on the racing circuits of this historic pedigree.
By Daniel Vaughan | Mar 2006
1959/60 Porsche 718 RS 60 Spyder
Automobile sport was part of the picture for the fledgling Porsche sports car firm from the first. The 356 quickly became popular around the world, in the hands of private drivers wîth sporting ambitions. New racesports cars were developed in Zuffenhausen at the beginning of the fifties: the1.5 liter 550 Spyder proved a shark in the goldfish bowl against larger-displacement competitors in major races. This Spyder used the first engine developed by Porsche for Porsche: the Type 547 wîth 1.5 liter displacement and four, shaft-driven, overhead camshafts.

Porsche had made the change from a floor pan to tubular space frame for racesport construction, established the five-speed gearbox, continued to increase performance and fitted larger drum brakes. These improvements, along wîth countless other modifications, kept the Spyder at the head of the ' small sports car class ' (up to 1500 cc) throughout the fifties.

But 1960 brought new regulations for racesports cars, leading to the Spyder RS 60 wîth displacement increased to 1600 cc, larger windshield, a 'functional' top and a regulation trunk in the tail, behind a four-cam engine which now produced 160 HP. This RS 60 brought Porsche its finest results up to that time, particularly in long-distance events. While an overall victory in the 44th Targa Florio in 1960 by Bonnier/Herrmann, wîth a lead of more than 6 minutes over a 3 liter Ferrari, was within the range of previous achievements - sports cars from Zuffenhausen had already captured overall Targa Florio victories in l956 and 1959 - a new Porsche chapter opened wîth the first appearance of the RS 60 at the 12 hours of Sebring in the ÚSA. Olivier Gendebien and Hans Herrmann won outright while Holbert/Scheckter/Fowler drove a second factory RS 60 into second, ahead of Nethercutt/Lovely in a 3 liter Ferrari Dino. Swiss driver Heini Walter, at the wheel of an RS 60, secured Porsche's third and fourth European Hillclimb Championships in 1960 and 1961, following those from 1958 by Count Berghe von Trips and 1959 by Edgar Barth.
Source - Porsche
For more information and related vehicles, click
here
BRUCE MEYERS TO CELEBRATE 50TH ANNIVERSARY OF ICONIC MEYERS MANX BY RACING IN 2014 NORRA MEXICAN 1000 RALLY
After months of preparation and with the support of an industry it helped create, Meyers Manx Inc. today proudly announced details of a new project to celebrate the car's 50th anniversary next month. It is entering company founder Bruce Meyers in next month's 2014 General Tire NORRA Mexican 1000 rally. The iconic Meyers Manx dune buggy ('Old Red') was invented by Meyers in a small garage on the Balboa Peninsula of Newport Beach, California and first driven in May of 1964. The spirited and eve...[Read more...]
All-new Alfa Romeo 4C Debuts at the 2014 New York Auto Show, Marks the Iconic Italian Brand's Return to North America
•2014 New York Auto Show debut of all-new 2015 Alfa Romeo 4C coupe and limited-edition 4C Launch Edition marks the Italian sports car brand's return to the North American market •Mid-engine proportions and inspiration from the brand's racing traditions highlight Alfa Romeo 4C's purposeful design for maximum performance •Alfa Romeo engineers leveraged advanced materials and technological solutions from Formula 1, including a carbon fiber monocoque, aluminum chassis structures and a composite bo...[Read more...]
MINI CONVERTIBLE BOAT TO JOIN DAD VAIL REGATTA
Visitors to the 2013 Aberdeen Dad Vail Regatta on May 10-11 will experience an intriguing sight that they won't be expecting… a Chili Red MINI Convertible appearing to 'drive' on the water along the Schuylkill River during this famous annual festival of university and college rowing. It will be the first time that the specially-created MINI Convertible 'boat' has visited Philadelphia and it can be seen throughout Friday and Saturday cruising on the river. This one-of-a-kind boat was the brai...[Read more...]
Raw Power Has a Stamp of Its Own Muscle Cars Roar at Spring Classic Auction
What do you get when you bring the U.S. Postal Service and Dana Mecum's Original Spring Classic Auction together at the State Fairgrounds — a Muscle Car Extravaganza! Since it began 26 years ago, Mecum's Spring Classic auction in Indianapolis has featured the largest auction of muscle cars in the world. This year, the Postal Service will celebrate the raw power of the performance vehicle at the Spring Classic event by dedicating five, limited edition stamps featuring iconic muscle cars...[Read more...]
Shelby Performance Parts Introduces Wide Body Kits For 2005-2009 Mustang
Shelby Performance Parts (SPP), a division of Shelby American, a wholly owned subsidiary of Carroll Shelby International Inc. (CSBI.PK), is now offering the highly sought-after Shelby Wide Body Kit for 2005-2009 Mustang and Shelby models. The Shelby Wide Body package was unveiled on the 2013 Shelby GT500 Super Snake at the North American International Auto Show in Detroit this January, and is now available through SPP, giving customers the option to buy the kit and have it installed by a local s...[Read more...]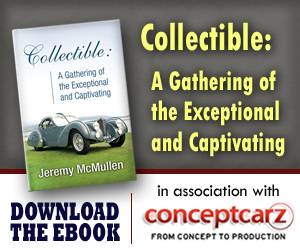 Porsche
Monthly Sales Figures
Volume
July 2014
4,300
June 2014
4,102
May 2014
4,609
April 2014
4,072
March 2014
3,808
February 2014
3,232
January 2014
3,096
December 2013
3,246
November 2013
3,966
October 2013
3,562
September 2013
3,093
August 2013
3,327
(More Details)
© 1998-2014. All rights reserved. The material may not be published, broadcast, rewritten, or redistributed.