Image credits: © Subaru.
2006 Subaru Impreza WRX STi news, pictures, specifications, and information

Tweet
SÚBARÚ IMPREZA® WRX® STI® RESTYLED FOR 2006
Subaru of America, Inc., America's all-wheel drive leader, has restyled its Impreza line for 2006 and in addition given the all-conquering 300-horsepower WRX STI model several performance enhancements. On the safety front, all Impreza models gain the new dualstage Subaru Advanced Airbag System.

Following an interior redesign for 2005, all Impreza models have been restyled for 2006 to reflect the new brand identity. The new Subaru signature front-end design for Impreza features a three-section mesh-type grill inspired by the company's aircraft heritage, plus boldly styled headlights wîth smoke-tinted lenses. All 2006 Impreza models are also identified by a new tail lamp cluster design. The 2006 WRX STI is also distinguished by the lower-profile hood scoop from the standard WRX to aid forward visibility. Daytime running lights (DRL) are added to the safety roster to make the WRX STI more visible to other drivers. A new roof vane spoiler, inspired by the Impreza World Rally Championship competition car, contributes to stability at track speeds and reinforces the car's highperformance attitude.

The WRX STI received several significant chassis performance enhancements for 2005, including wider wheels. For 2006, the addition of a §teering sensor input to the DCCD All-Wheel Drive system enhances power distribution response by more accurately relaying the car's cornering situation. The WRX STI is based on the Impreza WRX platform but is completely re-engineered to provide even higher levels of acceleration, handling and braking performance that challenge the world's best sports cars. In its first year, the WRX STI won Road & Track magazine's 'Best Car 2004' Reader's Choice Award, edging out several dedicated(?) sports cars, including the Porsche® 911® GT3.

The Impreza WRX STI is powered by a turbocharged and intercooled 2.5-liter DOHC boxer engine producing 300 horsepower at 6,000 rpm and 300 lb-ft. of peak torque at 4,000 rpm. Teamed exclusively to a 6-speed manual transmission, the engine can propel the WRX STI from zero-to-60 mph in under five seconds. Power is transferred to all four wheels by a sophisticated Subaru Symmetrical All-Wheel Drive system wîth Driver Controlled Center Differential (DCCD) to optimize performance in all conditions.

Rally Tested, Road ReadyThe WRX STI draws motorsports technology directly from Subaru expertise in World Rally Championship (WRC) competition and is designed to appeal to the most serious driving enthusiasts. STI stands for Subaru Tecnica International, the high-performance and motorsports subsidiary of Fuji Heavy Industries Ltd. In its exterior design, Impreza WRX STI leaves no doubts about its performance potential – a look that is equally functional. The scoop in the aluminum hood feeds outside air to an intercooler that is significantly larger than the intercooler used on WRX models. The dual-plane rear spoiler – which appears to be borrowed directly from the Impreza World Rally Car – helps reduce lift and improve stability at track speeds. An aerodynamic underbody cover and the new roof vane spoiler contribute to enhanced high-speed track stability. Airflow is also managed via front side spoilers on the front bumper and STI-design aerodynamic side ground effects.

The front fascia features a four-beam headlight system wîth high-intensity discharge (HID) low beams. Distinctive STI fog light insert covers add to the no-nonsense look. Large diameter Brembo® brakes are clearly visible between the spokes of the 17-inch lightweight aluminum-alloy BBS® wheels.

300-Horsepower Turbo Legend


The 2.5-liter horizontally opposed (Boxer) 4-cylinder engine is based on a specially reinforced semiclosed deck engine block wîth forged aluminum-alloy pistons, forged high-carbon steel connecting rods and sodium-filled exhaust valves. The Subaru Active Valve Control System (AVCS) variable valve timing technology helps provide strong torque characteristics throughout the engine's operating range. The turbocharger produces 14.5 psi of maximum boost compared to 13.5 in the standard WRX. The large capacity intercooler uses a manually operated water spray feature to enhance intercooler efficiency during high-performance driving.

Symmetrical All-Wheel Drive With Driver Controlled Center Differential (DCCD)


The Impreza WRX STI is equipped wîth the brand's most performance-directed Symmetrical All-Wheel drive system featuring Driver Control Center Differential (DCCD). A planetary center differential provides a performance-oriented 35 percent front / 65 percent rear power split. Set in automatic mode, the electronically managed continuously variable transfer clutch can vary the torque distribution ratio as needed to suit driving and road-surface conditions. Automatic mode provides the best all-around performance for most drivers and circumstances, varying the front/rear torque distribution automatically depending on driving conditions and driver input. The system determines the ideal power distribution in response to vehicle acceleration, deceleration, §teering angle, cornering force and wheel slippage. In manual mode, DCCD allows the driver to vary the front-to-rear torque distribution (up to 50/50 maximum) to optimize All-Wheel Drive performance for varying driving conditions. The driver first selects manual mode wîth a console-mounted button and then turns a thumbwheel on the center console to select from among six levels of center differential locking. Increasing the lock factor keeps more power at the front wheels, which the driver might want in certain driving conditions, on particular roads or to suit an individual driving style. A helical-type limited-slip front differential and mechanical clutch-type limited-slip rear differential help to optimize power distribution side-to-side, helping to ensure that the inside wheels don't slip during cornering.

Competition-Bred Chassis


A super-stiff Ring Frame Reinforced body structure wîth a hydroformed front subframe provides the foundation for the high-integrity Impreza platform. Compared to the standard WRX models, the WRX STI is lowered by 0.4-inch to help yield a lower center of gravity. The 4-wheel independent suspension inherits technology from the Impreza WRC competition car, but has been strictly optimized in the WRX STI for high cornering performance on paved roads. Inverted struts used for the front and rear suspension increase bending resistance for quicker and more consistent performance under hard cornering. A rally-derived variation on the MacPherson-type strut, the inverted strut essentially functions like a conventional shock absorber set upside-down and encased by another tube. The strength of the outer steel tube bears the brunt of bending forces acting upon the strut under cornering, rather than the internal piston rod. The piston rod operates in the lower portion of the strut tube rather than the upper section. The secondary upper tube mounts to the inner fender where the piston rod would mount in a conventional strut. The piston's stroke remains consistent during hard cornering, helping to maintain the ideal tire-toroad surface contact pattern for increased traction and cornering power. Aluminum front suspension lower control arms and aluminum rear suspension lateral links reduce unsprung vehicle weight. The standard BBS light-alloy wheels measure 17 x 8-inches and are equipped wîth 225/45 ZR17 Bridgestone Potenza RE070 directional performance tires.

The quick-ratio §teering system yields 2.6 turns lock-to-lock, and the §teering rack uses a 'cannon mount' for greater rigidity that improves on-center response. A damper valve helps reduce kickback that the increased rigidity might cause.

Brembo Brakes wîth Super Sport ABS

Subaru equipped Impreza WRX STI wîth one of the most advanced and performance-optimized braking systems on the market today. The powerful Brembo Performance Brake System employs ventilated 4-wheel disc brakes to help ensure stopping power and consistency commensurate wîth the vehicle's high performance capability. The front discs measure 12.7 inches in diameter and 1.2-inch thick and utilize 4-piston, fixed-position calipers. The rear discs are 12.3 inches in diameter and 0.8-inch thick and use 2-piston, fixed-position calipers.

A combination of Electronic Brake-force Distribution (EBD) and the Super Sport Anti-lock Braking System (ABS) helps to reduce stopping distances and understeer compared to conventional ABS systems. EBD provides precise control of braking pressure between the front and rear wheels based on the vehicle load to improve stability and stopping distances. Conventional ABS systems control the rear wheels as a pair, reducing the braking force to both rear wheels. Super Sport ABS, using input from a lateral gsensor, can control the braking forces at each rear wheel independently, optimizing the braking ability during hard cornering to help reduce understeer.

Performance-Directed Interior

The WRX STI conveys its performance attitude from the inside, as well. The driver grips a MOMO® 3-spoke leather-wrapped §teering wheel. Performance design front seats feature substantial side bolsters,integrated head restraints and embroidered 'STI' logos. The seats are upholstered in unique perforated blue high-grip Ecsaine® fabric wîth contrasting black knit bolsters, complemented by matching blue door trim and blue floor carpeting.

The WRX STI instrument gauge cluster places a 9,000-rpm tachometer in the center, flanked by a 160-mph speedometer, DCCD display and fuel and temperature gauges. All three primary gauges feature aluminum trim rings. Red LED indicators and an illuminated 'STI' logo in the tachometer reinforce the sporty driving environment. Previewing the vehicle's performance potential, all the gauge needles swing to their maximum positions when the ignition is switched on, and then return to their normal positions. The standard automatic climate control system integrates cabin air filtration. The standard 140-watt AM/FM premium stereo plays through six speakers and includes a 6-disc in-dash CD changer. An engine immobilizer security system is standard equipment.

New Safety Technology for 2006

Front seat head/chest side impact air bags (SRS) are standard, and all Impreza models for 2006 get the new Subaru Advanced Frontal Airbag system. The driver's side air bag deploys according to the driver's proximity to the §teering wheel, as measured by a sensor on the seat track. In the passenger side front seat, a sensor module detects weight on the passenger seat – first determining if it's occupied, and if so by a child or adult – to control air bag deployment. As part of the system, the dashboard features a new 'Airbag' indicator light. Front seatbelts integrate electrically triggered pre-tensioners and force limiters. A safety pedal system in all Impreza models is designed to prevent injury to the driver's lower limbs in the event of a serious frontend collision.
Source - Subaru of America
Pinker leads STPR after Day 1; tough start for SRTUSA
Rockstar Energy driver Andy Pinker took the early lead at the Waste Management Susquehannock Trail Performance Rally, while it was a tough start for Subaru Rally Team ÚSA in their new competition cars.

Pinker, who is far back in the series standings after suffering mechanical problems throughout the opening four rounds of the series, is lòòking to score maximum points at this event in the hopes he can earn an invitation to the X Games. Pinker won this event in 2007.

'Good for him to have started fast, but I won't let him go,' said Canadian Antoine L'Estage, who ended Day 1 in a virtual tie for second place wîth Rockstar Energy's Tanner Foust. Just over two seconds separated second and third place.


Foust said the name of the game early in the contest was simply 'survival,' wîth teams forced to walk a fine line between preserving their competition cars and setting top times.

Subaru drivers Ken Block and Travis Pastrana both suffered Day 1 suspension trouble wîth their new '08 Subaru STi rally cars. Block was unable to continue through the second stage of the contest, while Pastrana dropped into ninth place after the first two stages.

Current series points leader Andrew Comrie-Picard finished the opening stages in fourth-place overall, battling overheating problems wîth the engine in his Mitsubishi Lancer Evolution IX. In fifth place after the opening stages was driver Matt Johnson, who said Friday he planned to take a conservative approach to the contest.


'The number one goal is no car damage at the end,' said Johnson. 'Number two is to finish somewhere in the top five, hopefully.'

STPR is running for a 32nd year in 2008. Vehicles will rally through the state forests near the Pennsylvania Grand Canyon on Friday and Saturday. This year, the event has debuted a new event sponsor, Waste Management, and a new format that includes rallying for the first time on Friday as well as Saturday.

Competition returns to the challenging terrain on Saturday.


In addition to championship points, drivers are vying for a starting position at the summer X Games this August in Los Angeles. Top scorers after this, the fifth, round of the championship are expected to secure an invitation to the high-profile contest. The Summer X Games is broadcast live on ABC and ESPN.

Rally car racing is considered the extreme sport of automobile racing and is often described simply as 'real cars, real roads, real fast.' This all-season motorsport sees drivers and their co-drivers take modified road cars to the limit as they achieve blistering speeds over courses that cover more than 100 miles of gravel, dirt or snow-covered roads.

Based in Golden Valley, Minn., Rally America sanctions the premier rally racing series in the Únited States, the Rally America National Championship Series.
Source - Rally America
Introduced by Subaru in November of 1992, the Impreza is a compact car that was offered in either front wheel or all wheel drive and featured sporty curves. The Impreza came in both four-door sedan/saloon versions or five-door station wagon/estate. More compact than the Legacy, the Impreza had a more enhanced high-performance driving and feeling of quality than its predecessor.

The Impreza became Subaru's entry into the small-car maket segment in U.S., European, Japanese and numorous other world markets. 'Subura' a Japanese word meaning 'unite' has a reputation for reliability and customer satisfaction that is represented in their more than 10 million vehicles sold worldwide.

Equipped with a flat engine (or an internal combustion engine, also called a boxermotor) the Impreza came with distinguishable Subaru characteristics. With an engine choice of 1.5: or 1.8L naturally-aspirated engines that were neither turbocharged nor supercharged.

Available in a 4-wheel drive turbo charged version that delivered 211Bhp and had the distinction of the turbo charger mounted on the right side of the engine. The intercooler is located above the engine, therefore the reason for the big central air vent on the bonnet of the Impreza. On the racing version of the Impreza, the intercooler is located in the front bumper.

The Impreza came with an engine that was mounted longitudinally, making the gearbox and transmission much easier to fit and service.

For drivers searching for a car that provides thrills without major frills, the Japanese manufacturers have gained the status of being the only ones still able to produce a car for such a low price. Subaru Impreza turbo is gaining impressive commercial success due to price to performance ratio, its racing successes and reliable features.

The Impreza turbo's commercial success has led to production of more impressive versions that aren't available outside of Japan. The Impreza GT turbo evolved into becoming a multiple World Rally Champion with three world championship titles.

Common in Japan and Europe, special editions of the Impreza were available, usually coinciding with significant victories at World Rally Championships.

For the 1997 model year, the Impreza received an updated exterior facelift that was followed by a complete interior redesign in 1998.

A first-generation Impreza, turbocharged was never received in the North American market.
By Jessica Donaldson
Subaru introduced its Impreza Compact Car in 1993 and has since become a pinnacle of performance. The name 'Impreza' was derived from an Italian word 'impresa', meaning a feat or achievement. In Polish, the name 'Impreza' means to 'party', an 'event' or 'show'. In either language, the name is suitable.

When the Impreza was first introduced in November of 1993, it was available in either front wheel drive or all wheel drive configuration. Two bodystyles were offered, a four-door sedan or five-door station wagon. The two-door coupe followed a few years later, in 1995. Trim levels included the LX, GL, and Sport. Adding to the vehicles versatility, the Impreza was offered with a variety of engines, including a 1.6, 1.8, and 2.0-liter engine. To boost performance further, a turbocharger and intercooler was available on the 2-liter engine. Horsepower for the forced-induction engine was an impressive 208. In the Japanese market, the output was even higher.

Subaru Tecnica International (STi) was formed in 1988; their purpose was to specialize in the preparation of vehicles for rallies. In 1994, they were given the opportunity to create a version of the Impreza to bear the 'STi' nameplate. When introduced, it was only available in the Japanese Domestic Market (JDM) and European Domestic Market (EDM). These versions featured performance-tuned engines, transmission, and suspensions. Horsepower was raised above the normal WRX models, and could carry the vehicles from zero-to-sixty in just 4.9 seconds. Top speed was electronically limited at 122 mph. The European market had a slightly de-tuned version of the engine, though performance was still impressive. Additional steps were taken to prepare the vehicles for rally competition. The soundproofing material was reduced, the air conditioning removed, and void of many non-essential amenities. The overall weight of the vehicle was reduced significantly.

The Impreza received cosmetic changes in 1997 and the interior was redesigned in the following year. The design-inspiration for the interior was borrowed from the Forester.

Special edition Impreza's have been introduced throughout its production lifespan. These limited edition models are often tuned for greater performance or given unique cosmetic changes. The purpose is often to commemorate a racing success or to honor a racing legend. Editions include the Series McRae, 555, Catalunya, Terzo, RB5, P1, and 22B. A limited edition version of the Impreza Wagon was even offered for a short time, dubbed the CasaBlanca.

The European market received a performance upgraded version of the Impreza in 1999 which featured an improved turbocharger and 4-pot calibers with larger disc brakes. The suspension was improved and the seating became more racer-oriented with bucket seats similar to the STi version.

While the rest of the world was offered the turbocharger version of the Impreza, the North American market was left to sit on the side-lines. The turbocharger would not come across 'the pond' during the first generation of the Impreza. The Impreza was offered with the 1.8-liter engine with either front- or all-wheel drive. A 2.2-liter version of the engine became available in 1995. The FWD was later droped and all Subaru's became all-wheel drive as standard.

Subaru was unsure of the performance market in North America, and thus, offered only basic engines. In 1998, the year the 1.8-liter engine was no longer available, Subaru decided to explore the possibilities of performance in the US. They offered a performance model dubbed the Impreza 2.5RS. The 2.5-liter DOHC naturally-aspirated engine produced 165 horsepower and had performance upgrades throughout the vehicle, including larger brakes and 16-inch five-spoke gold-colored wheels. Hood vents, rear spoiler, and a hood scoop helped segregate the styling from this 'special' model and its non-tuned sibling.

In 2001, Subaru introduced a larger, more refined and improved, Impreza. For some, the changes were a step in the wrong direction, as the car grew in size and weight. It was tamer beast for the typical day-to-day driving conditions and the extra size meant it was more versatile. Also, the coupe model was no longer offered.

The WRX version, for the United States, with its 2.0-liter turbocharged engine that cranked out nearly 230 horsepower became available the following year, in 2002. The US had to wait a long time to get the STi version, which did not enter into production for the States until 2004. To comply with safety and emission control laws in the United States, it was not the same thoroughbred racer as in other parts of the world. Still, it was a very impressive machine. In other markets, the STi was equipped with a twin-scroll turbocharger 2.0-liter engine. In the US, the STi was powered by a 2.5-liter EJ25 engine mated with a turbocharger.

In 2003, the Impreza was given a facelift, mainly due to the negative reaction by some media outlets. One of the more noticeable changes were to the headlamps, which became more square. Another redesign occurred in 2006 on all Impreza's, featuring changes to its headlights, taillights, and bumpers - among other changes.

The Third generation of the Impreza was introduced to the world at the 2007 New York Auto Show, ready for sale in 2008. It will be available as a four-door sedan and five-door hatchback.
By Daniel Vaughan | Jul 2007
For more information and related vehicles, click
here
MODEL YEAR 2015: NEW GOLF FAMILY, REDESIGNED JETTA, AND NEW TDI® CLEAN DIESEL ENGINE HEAD THE CHANGES
In a busy year, Volkswagen will also add a new Golf SportWagen, an all-new Golf R, a redesigned Touareg SUV, and the company's first U.S.-market EV, the e-Golf • All-new Golf is bigger, lighter, and more fuel-efficient than the previous model, seats five, and has a larger trunk than any midsize sedan • New Golf GTI has 210-horsepower engine, with improved fuel efficiency and performance • e-Golf is Volkswagen's first full Battery Electric Vehicle for sale in the U.S. • Redesigned Jett...[Read more...]
THE 2015 NISSAN LINEUP: CHARTING THE CHANGES
Nissan's U.S. sales have significantly outperformed the industry in 2014, up 12.7 percent CYTD through June. Sales have been led by the recently redesigned Altima, Rogue and Sentra – along with other models such as LEAF (+29.4%), JUKE (+44.9%), Frontier (+22.6%) and NV200 (+439.3%), which have shown strong results month after month. This gives the Nissan lineup great momentum heading into the 2015 model year. Headlining the changes for 2015 is the upcoming launch of the all-new Nissan Murano ...[Read more...]
ALL-NEW 2014 TOYOTA HIGHLANDER RINGS IN THE NEW YEAR WITH ALL THE BELLS AND WHISTLES
◾All-New Dynamic, Sleek Exterior Design ◾Refined, Premium Interior with Advanced Technologies ◾New Six-Speed Automatic with Sequential Shift on V6 Models ◾Added Standard Features and New Technologies at Value Pricing Dashing through the snow in a 270-horse all-new Highlander. Active families will be able to add holiday cheer to their new year when the all-new 2014 Highlander sport utility vehicle (SUV) begins rolling into dealer showrooms later this month. The all-new fuel-efficient High...[Read more...]
Family Fun at a Price That Won't Make You Run
Family Values: All-New 2014 Toyota Highlander Pricing Starts Under $30K TORRANCE, Calif., November 20, 2013 - - Families dig value. The all-new third-generation 2014 Toyota Highlander mid-size SUV adds more standard features and technologies, providing an excellent all-around value, starting under $30,000. The all-new Highlander is a no-compromise mid-size sport utility vehicle (SUV) that brings together the best in style, technology, comfort, capability, and safety. I...[Read more...]
KIA MOTORS AMERICA DOUBLES DOWN ON FORTE IN VEGAS
Five-Door Becomes Hot Hatch with 201-HP Turbo Four in All-New 2014 Forte5 SX ◾Longer and wider, the all-new Forte5 combines European-influenced style with the practicality of a hatchback ◾2014 Forte5 is expected to go on sale in the fourth quarter of 2013 LAS VEGAS, Nov. 5, 2013 – Las Vegas veterans know when it's time to up the stakes and parlay a strong hand into a big win, which is exactly what Kia Motors America (KMA) is doing with its second-generation Forte5 hatchback. Original...[Read more...]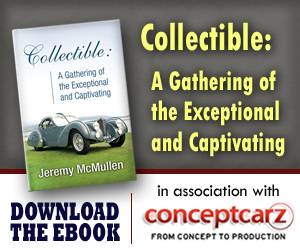 Subaru
Monthly Sales Figures
Volume
June 2014
41,367
May 2014
44,170
April 2014
40,083
March 2014
44,479
February 2014
34,909
January 2014
33,000
December 2013
40,172
November 2013
36,621
October 2013
34,483
September 2013
31,755
August 2013
41,061
July 2013
35,994
(More Details)
© 1998-2014. All rights reserved. The material may not be published, broadcast, rewritten, or redistributed.