1973 Ford Bronco news, pictures, specifications, and information

Tweet
Back in 1966 Ford first faced off with Jeep's CJ and International Harvester's Scout. The Bronco (OffRoad Vehicle) was small, riding on a 92-inch wheelbase - very maneuverable but less good at towing. Ford product manager Donald N. Fey was responsible but unlike the Mustang, his Bronco had its own unique platform; front coil springs, leaf at the rear, F100 4WD axles and brakes, Dana Corp. on the-fly transfer case and locking hubs, all with Ford's trusty 6-cylinder. Low sales killed it but not before Ford sponsored Bill Stroppe-with-Holman-Moody had run all the iconic desert races - in 1969 a team of six went for the Baja 1000, and thereby inspired Ford's own 'Baja Bronco', like this one.
This Ford Bronco Custom 2-door is red with black seats and is powered by a 302 cubic-inch engine with fuel injection. There is an automatic transmission. Inside, there are new seats. The paint and body have just been completed. The paint was sanded and polished.

There is a full cage with a bikini top.
From 1966 through 1996 Ford produced a stylish and popular SUV named the Bronco. In 1994 a Ford Bronco was seen on TV in a low-speed chase being pursued by the Los Angeles Police Department. Behind the wheel was O.J. Simpson.

The Ford Bronco sat atop a small 92 inch wheelbase which made it suitable for off-road excursions. Its body, frame and suspension were all new and did not share with any other vehicles. The brakes and axles were courtesy of the Ford F-100 trucks. The rear suspension had leaf springs in a Hotchkiss design. Coil springs were used which gave the Bronco an anti-dive geometry which came in handy during snowplowing. The front axle was connected by leading arms and a lateral track bar. A heavy duty suspension was available, but at an additional cost.

The design was simple with flat glass, no-frills bumpers, and a square body. The $2194 base price included front bucket seats and a rear bench seat. An auxiliary gas tank, snowplow, winch, tow bar, posthole digger, campers, overdrive units, and an array of tires and wheels were also available.

The idea for the Bronco was conceived by Donald N. Frey, Fords product manager and the same individual who had a big part in the creation of the Ford Mustang. Paul G. Axelrad was responsible for the design while Lee Iacocca played a part in getting the Bronco into production.

When introduced the Bronco was instantly popular and it took a few years for other marques to catch up. By the close of the 1960's Chevrolet had introduced their Blazer and quickly began capturing market share. Ford responded by adapting a larger and more powerful engine to the Bronco. The optional 289 cubic-inch V8 was capable of producing 200 horsepower. If that was not enough a 302 cubic-inch V8 was available that raised the horsepower slightly to 205. Albeit, it was not enough to compete with Chevrolet's 350 cubic-inch V8 which produced over 250 horsepower.

During the early 1970's the Blazer proved to be the more popular than the Bronco. The Blazer was selling two-to-one when compared with the Bronco. Optional power steering and an automatic transmission on the Bronco helped boost sales slightly but it was still difficult competing with the Blazer.

From 1966 through 1977 Ford sold around 230,800 Bronco's. During this time the Bronco remained mostly unchanged due to a limited budget.

In 1972 Ford began working on what they codenamed 'Project Short-Horn' which was a redesign of the Bronco. It would not be until 1978 that they introduced the second generation the Bronco which drew some styling cues from the Blazer and based on the F-100 truck. Part of the delays was due to the fuel-crisis of the 1970's.

In 1980 the Bronco underwent another major redesign which was both cosmetic and mechanical. The front end had an independent suspension and also included the TBB, twin traction beam, setup.

The second generation Bronco was produced from 1980 through 1986 and was outfitted with a variety of six and 8-cylinder engines. A 302, 351, and 400 cubic-inch V8's were available. A 300 cubic-inch straight six was also available during the early 1980's and proved to be highly popular due to its low-end torque and reliability.

In 1987 the Bronco underwent another cosmetic and mechanical upgrade though it was still built atop the F-Series platform. Electronic fuel injection was new and greatly improved the fuel economy and power of the engines. A 300 straight-six engine was offered along with a 302 and 351 cubic-inch V8's.

In 1992 the Bronco was again updated with the most notable changes being cosmetic, mostly inside including the accessories and the dash.

In 1997 Ford introduced the Expedition and fazed out the Bronco. The name reappeared in 2004 as a concept vehicle.

Ford Bronco II

The Ford Bronco II was produced from 1984 through 1990 as an alternative to the full-sized Ford Bronco as well as to compete with other marques such as Jeep and Chevrolet. It carried many of the same mechanical components as the Ford Ranger and due to its short wheelbase and high center of gravity; it was occasionally prone to tipping over. This led to the NTSB and other safety groups to open an investigation on the causes and potential safety hazards of the vehicle.

In 1991 it underwent a major redesign and emerged as the Ford Explorer.

Though the Ford Bronco II was unsafe and unreliable, it did manage to be rather popular, due to its compact size, SUV capabilities, and economical price. From 1984 through 1985 the vehicle was equipped with a six-cylinder 2.8 liter engine. In 1986 a 2.9L EFI V6 engine was introduced and placed under the hood. This vehicle quickly gained a reputation for malfunctioning, especially suffering from premature cylinder head failure and a loss of valve train lubrication. These and other issues were resolved by 1989 but it was too little too late.

In 1989 the Bronco II featured new aesthetics including a new front fascia. A few of the later 1989 models and the 1990 versions were given a Dana 35 front axle which replaced the weaker Dana 28. Even though this is not a true second generation model, these are commonly known as the 'second generation' Bronco II.
By Daniel Vaughan | Mar 2010
A original concept designed under engineer Paul Axelrad, the Ford Bronco was an SUV produced from 1966 through 1996.
Original and distinct, the Bronco had a body, suspension, and a frame that wasn't shared with any other vehicle or modeled off of prototypes.
Produced in Wayne, Michigan at Ford's Truck Plant, the full-sized Bronco and the successor Expedition were met with public approval, but not as popular as its infamous low-speed chase with O.J. Simpson running from the police in 1994 made it.
Originally produced as a small SV, on 92 in wheelbase, this 1974 version was popular for off-roading but impractical for towing.
Ford product manager Donald Frey is credited with the idea behind the Bronco. Frey is also responsible for conception of the Ford Mustang.
Sold for a base price of $2,194, the Bronco came with the Ford 170 in³ I6 engine that came with compensations against tilting. Simplistic styling and economized design made the Bronco a reliable vehicle. The frame was a simple box-section ladder with simple C-section bumpers and all flat glass.
It came with a heavy duty fuel pump, six quart oil pan, solid valve lifters, oil-bath air cleaner and a carburetor with a float bowl.
Additional options included a rear bench seat, a tachometer, CB radio, front bucket seats and much more.
It wasn't until 1969 until Bronco had any real competition in the market. This was brought on by the full-size Chevrolet Blazer that offered more luxury and space. Bronco sales continued until 1977.
A team of Bronco's were assembled by racecar builder Bill Stroppe in 1965 for long-distance off road competitions. Rocking the race world in the Mint 400, Baja 500 and Mexican 1000, Broncos joined in with Holman and Moody, Ford's frequently favored race team.
A new, upgraded model, the 'Baja Bronco' was introduced in 1971. The Baja featured quick-ratio power steering, fender flairs, automatic transmission, and much more. Only 650 were sold until 1975, at $5566 compared to the standard V8 Bronco price of $3665.
The mid-1970's fuel crisis put a halt on the re-design of a Bronco based on the F-100 truck, codenamed Project Short-Horn. The oil crisis inspired the Bronco II as the emphasis on the fuel economy became highlighted.
The next major redesign of Bronco happened in 1980, based on the Ford F-series. These lasted until 1986 and came with a new powertrain, suspension and the TTB (twin traction beam) setup in the front end for an independent front suspension.
Before it was replaced by the Ford Explorer, the Bronco II, a more compact version, was a direct result of the second oil crisis of the 1970's. Close to the size of the compact Ranger, the newest Bronco arrived in 1984 and continued until 1990.
The newest feature to arrive with the 1987 models was the electronic fuel injection which improved power and fuel economy.
In 1992, more updates of the Bronco included interior enhancements in the dash and other accessories, mostly cosmetic.
The Bronco was eventually modified to a 4-door version with a new club cab, a short bed, a Bronco tailgate and a fiberglass top. This conversion was done in White Pigeon, Michigan during the late 1980's.
Ford Broncos' continued to be remodeled, updated and produced until 1996.
By Jessica Donaldson
For more information and related vehicles, click
here
BREMBO: THE CHOICE OF CHAMPIONS FOR 40 YEARS!
• Leadership confirmed with victories in F1, IndyCar, MotoGP, Le Mans Among Others
PLYMOUTH, Mich., Dec. 11, 2014 – With championships in F1, IndyCar, World Endurance, Le Mans, MotoGP and World Superbike, Brembo, the leading designer and manufacturer of high-performance brake systems, reaffirmed its technological leadership in 2014. With the 40th anniversary of Brembo's first world championship – Niki Lauda's first F1 crown with Ferrari in 1975 – planned for next year, Brembo...[Read more...]
JCR HONDA IS GOING GNCC RACING IN 2014
01/16/2014 - Torrance, CA American Honda and Johnny Campbell Racing (JCR) are pleased to announce a multi-year sponsorship agreement that will see JCR Honda competing in the Grand National Cross Country series (GNCC), the largest and one of the most prestigious off-road racing series in the U.S. 'For us, it's really all about new challenges,' said Ray Conway Motorcycle Race Director. 'Honda has dominated the SCORE series for decades, and has won the Baja 1000 23 times, including the...[Read more...]
Ford Uses High-Strength Steel Plus High-Strength, Aluminum Alloys on Toughest F-150 Ever
• Ford engineers increased the use of high-strength steel in the all-new Ford F-150 frame from 23 percent to 77 percent to create a pickup frame that is stronger, more durable and structurally more rigid than the current F-150, while saving up to 60 pounds of weight
• Thanks to its innovative, high-strength, military-grade, aluminum-alloy body coupled with the high-strength steel frame, the all-new F-150 is nearly 700 pounds lighter, resulting in increased towing and hauling capability...[Read more...]
Dakar Challenge: Hajas Gets His Eldorado
At the end of the second leg of the American stage of the Dakar Challenge, Peter Hajas has proven to be the most consistent of the group. The combined results from the Tecate score Baja 500 and the Eldorado Reno 500 place the driver from Minnesota in the lead in the Dakar Challenge. He will be looking to show his talent between Rosario and Valparaiso next January. The region around California, Nevada and the western United States in general harbours some first-rate all-terrain drivers. The ...[Read more...]
The Norra Mexican 500
July 3, 2013: Hoping to harness the momentum it enjoyed by hosting the largest rally since its 2010 rebirth, the National Off-Road Racing Association (NORRA) today confirmed details of a second vintage-themed event for this calendar year. Now officially christened the 2013 NORRA Mexican 500 Rally, the on and off-road competition days will take place over a three-day period from Saturday, September 28th through Monday, September 30th. In keeping with NORRA's new tradition of opening eve...[Read more...]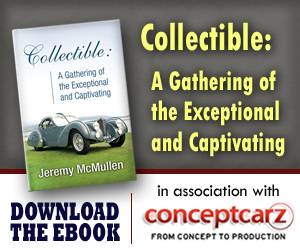 Ford
Monthly Sales Figures
Volume
December 2014
209,679
November 2014
178,221
October 2014
179,014
September 2014
172,261
August 2014
214,028
July 2014
204,373
June 2014
214,793
May 2014
244,501
April 2014
203,552
March 2014
235,198
February 2014
177,286
January 2014
148,671
(More Details)
© 1998-2014. All rights reserved. The material may not be published, broadcast, rewritten, or redistributed.