1971 Ford Torino news, pictures, specifications, and information

Tweet
The Ford Torino was an intermediate sized car produced by the Ford Motor Company for the North American market between 1968 and 1976. The Torino was an intermediate car by American standards of the time, but would be considered quite large by modern day standards. It was initially an upscale version of the intermediate sized Ford Fairlane, which Ford produced between 1962 and 1970.

Ford produced a high performance version of the Torino by fitting them with large powerful engines, such as the 429 cubic-inch 'Cobra Jet' engines. This unrestored car has 40,450 original miles and it is one of two J-Code 4-speed, two-door broughams built in 1971. This car is an exceptional unrestored survivor with only 40,500 original miles showing on the odometer.
By 1971 the muscle car era was dead; but apparently, Ford did not get the memo. This example is proof; it is a 1971 Ford Torino Cobra was a 429 engine that produces 370 horsepower mated to an automatic gearbox. It is painted in Grabber Yellow with a matching black interior. It is equipped with air conditioning, power steering, tinted glass, AM/FM Cassette Stereo, front spoiler, tachometer and gauges, Magnum 500 wheels, power disc brakes, and black hood stripe. This car is one of only 199 examples built. It is fully documented with a Marti Auto Works Report and original build sheet copy.
By Daniel Vaughan | May 2008
In 1968 Ford introduced the mid-sized vehicle, the Torino, which stayed in production until 1976. The Torino replaced the Fairlane, although the name persisted on the base level models but given differnet trim than the Torino versions. The Torino was available as a two-door fastback or convertible, four-door sedan or station wagon, hardtop, and as a pickup, similar to the El Camino.

The Torino was actively raced in the NASCAR circuit. In 1969, Ford introduced the Torino Talladega. This limited-edition vehicle was given an aerodynamic body style which they then used on the NASCAR circuit.

In 1970 Ford introduced the Torino Cobra complete with a 428 cubic-inch Cobra Jet engine. Power was transferred to the rear wheels courtesy of a four-speed manual gearbox. The suspension was upgraded and a dual-exhaust unit added. Bucket seats continued the performance montage in the interior. A Traction-Lok limited-slip differential was optional. A 'shaker' hood scoop could be ordered as optional equipment which helped the engine breath at high speeds. The Torino Brougham version offered luxurious amenities which offered a sporty appearance and creature-comforts.

In 1971 the Torino could be purchased with a wide range of engines that included a 351 Cleveland small-block and a Ford 429 cubic-inch engine. The performance could be further increased with the adoption of a Thunder Jet, Cobra Jet or Super Cobra Jet package. As government regulations and emissions standards were becoming stricter, the muscle car era was coming to an end. For 1972, only the 31 Cleveland eight-cylinder engine was available, however, still available in Cobra Jet configuration.

In 1973, to comply with government and safety regulations, the front end was given a larger bumper. This trend continued in 1974 when the front was modified to make the vehicle safer. The performance era had come to an end and consumers were expecting a new breed of vehicles which kept manufacturers struggling to meet these demands. The trend was shifting from larger, performance machines to fuel-efficient, safe, economical, and luxurious vehicles. This was true with the Torino which saw the performance options fade away from year-to-year, and more luxury offerings being presented.

The TV series 'Starsky and Hutch' drove a 1975 Gran Torino adorned in bright red colors and white body stripes.

In 1976 the production of the Torino ceased and replaced by the LTD.
By Daniel Vaughan | Jul 2009
For more information and related vehicles, click
here
VICARI AUCTION ANNOUNCES 2 RARE 1971 LS6 CORVETTES
To Be Offered At Cruisin' Nocona Auction NOCONA, TX. – A rare find indeed, the Vicari Auction Company recently uncovered a rare survivor 1971 LS6 Corvette convertible in a southern Alabama garage in pristine condition. The 1971 LS6 Corvette is very likely the best documented, lowest mileage, original LS6 Corvette to become available in years. Also joining the convertible, is a restored Brands Hatch Green LS6 Coupe. Both will cross the auction block at Vicari's 2nd Annual Crui...[Read more...]
NISSAN ANNOUNCES U.S. PRICING FOR 2015 GT-R NISMO
NASHVILLE, Tenn. – Nissan today announced a $149,990 USD starting price* for the limited production 2015 Nissan GT-R NISMO**, the fastest Nissan GT-R ever built and holder of the volume production car lap record (7:08.679) at the famed Nurburgring racetrack in Germany. The GT-R NISMO is scheduled to go on sale at select Nissan dealers in the U.S. beginning July 31, 2014. The new Nissan GT-R NISMO features an advanced 3.8-liter twin turbo V6 engine rated at 600 horsepower and 481 lb-ft ...[Read more...]
Ford To Auction Prototype Of The 2014 Mustang Cobra Jet For National Multiple Sclerosis Society At Barrett-Jackson
◾Ford is selling a one-of-a-kind prototype of the NHRA competition-ready 2014 Mustang Cobra Jet at Barrett-Jackson Las Vegas to benefit the National Multiple Sclerosis Society ◾The sale includes an once-in-a-lifetime Mustang experience. The winning bidder will become an honorary member of Team Mustang with full backstage passes to the Ford Product Development Center, Ford Design Studios and Ford Racing ◾Ford to also offer Ride-and-Drives and hot laps at Mandalay Bay Event Center featuring t...[Read more...]
TOYOTA INTRODUCES UPDATED NEXT GENERATION ENTUNE® AUDIO ON 2014 TUNDRA
TORRANCE, Calif., July 30, 2013 -The 2014 Toyota Tundra marks the first appearance of an improved and updated next generation of Entune® multimedia and telematics system. This updated Entune® system offers a streamlined hardware strategy with four (4) audio head units packing enhanced features and capability to offer improved user interface, enhanced voice recognition, improved navigation, and easier upgradability. For this next generation of Entune® Audio, the Entune® brand is also repositi...[Read more...]
MAZDA ANNOUNCES PRICING AND FUEL ECONOMY OF ALL-NEW 2014 MAZDA3
◾Redesigned Compact Car Offers Competitive Pricing, Best-in-Class Fuel Economy IRVINE, Calif., July 24, 2013 - Mazda North American Operations (MNAO) today announced official pricing and fuel economy figures for the all-new 2014 Mazda3. Starting at $16,9451 MSRP, the redesigned compact vehicle is the brand's best-selling and most recognizable nameplate worldwide with more than 3.5 million vehicles sold. With the full complement of SKYACTIV®2 technologies combined with the handsome st...[Read more...]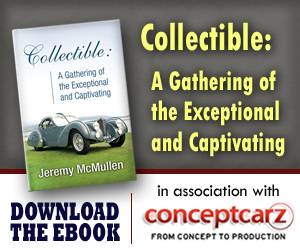 Ford
Monthly Sales Figures
Volume
August 2014
214,028
July 2014
204,373
June 2014
214,793
May 2014
244,501
April 2014
203,552
March 2014
235,198
February 2014
177,286
January 2014
148,671
December 2013
210,074
November 2013
183,722
October 2013
184,854
September 2013
178,693
(More Details)
© 1998-2014. All rights reserved. The material may not be published, broadcast, rewritten, or redistributed.