1963 Elva Courier MK III news, pictures, specifications, and information

Tweet
Roadster
Chassis Num: E1055

This is a 1963 Elva Courier Mark III, serial number E1055, with the original 1622cc MGA motor, MGB transmission and Riley station wagon differential.

Originally built by Trojan Limited in England as a street car for club racing, this Courier was imported to the United States and shipped to Stephen Motors on May 6, 1963. It was raced in timed events in the 1960's and sold to Butch Gilbert of Westley, California, who restored the car for historical road racing in the late 1980's.

Purchased by Ron Hodges of Berkeley, California in 1989, it was raced in SCCA, CSRG, and HMSA events at Laguna Seca and Sears Point. In 1995, this Courier was purchased by its present owner, Robert Walker of Pebble Beach, California.

Factory ledger sheets indicate that serial number E1055 was a right-hand drive car, painted white with blue interior. However, during restoration, it was determined that the original color was red with black interior and that it was always a left-hand drive car. No secondary serial number stamping were used which could help in solving this mystery.

This apparent inconsistency in description is attributed to the documented factory practice of duplicating or switching serial number plates to circumvent the United Kingdom tax laws.
Roadster
Chassis Num: 1039

This Elva was purchased new in 1963 from Stephens Motors in Redwood City, California. The owner raced this car as an SCCA E-Production car from 1963-1969. Photo records show heavy crash damage as the likely cause of retirement from racing for Elva Courier number 1039.

The car spent its idle years in a pasture near Auburn, California, peacefully resting under the shade of a valley oak.

In 2001, rescued from its retirement, 1039 was restored to its 1963 configuration as an E Production race car by its current owner. Residing now on the Oregon coast, this car races with SOVERN and HMSA in the Pacific Northwest.
After World War II, Europe was ready to get back to auto racing. Many of the buildings and factories that had produced the engines and chassis before the War had been ruined or transformed into making military vehicles.

Club racing offered a competitive means for individuals to enter the racing scene and prove there skills while maintaining a level of affordability. Specialty vehicles were built that offered performance at a competitive price. Examples include Lola and Lotus.

In 1947, Frank G. Nichols left the Army with nothing more than mechanical skills and enough money to begin a business in a garage fixing vehicles. This proved to be a successful endeavor so he moved to larger facilities located in London Road, Bexhill. While there he became interested in racing. At first he only followed the sport, and then he began racing using a Lotus VI and later a 'CSM'. His success in racing stimulated others to mimic his racing style and his machinery. To stay competitive and as a business opportunity, Nichols decided to create his own chassis.

The name 'elle Va' means 'she goes'. Nichols began producing formula junior cars and sports racers. The vehicles he produced were not confined to one city, or continent, but rather many were exported to the United States where they proved to be very competitive and captured many victories.

The Elva 100 series was powered by a BMC A-Series (Sprite or Mini) engine or a two-stroke DKW engine tuned by Mitter in Germany. The Elva became the first mass-produced British Formula Junior car.

The success of the vehicles on the race tracks and as a business prompted Nichols to expand Elva Engineering to another level. In 1958 the Elva Courier prototype was produced. It featured a ladder frame type chassis with aluminum bodywork. This vehicle was a car that could be driven on the road, compete at the race track, and be driven back home. Even though these were hand-built vehicles, it was easy to manufacturer, maintain and repair.

A 1500 CC. MGA engine and gearbox were used to power the vehicles. With this configuration, the vehicle was capable of achieving a top speed of 100 miles-per-hour and a zero-to-sixty time of 11.2 seconds.

With the success of the vehicle brought an increase in demand. A larger factory was built in Hastings and the staff of builders had grown to over sixty individuals. Assembly of a Courier took eighteen hours and approximately three vehicles per week were produced.

An unfortunate incident occurred when a shipment of cars were sent to the United States only to encounter problems. The distributor had financial difficulties so the shipment sat dockside in New York. The vehicles were unable to be recovered by Elva Cars and they were forced into voluntary liquidation. In 1961, Trojan Limited acquired the rights to the Courier and assumed production.

Trojan Limited revised the chassis, implemented a production line, and began mass-producing the Couriers. In place of the previous tubular chassis, a stiffer square section frame was used to make the cars more practical. A MGA 1622 cc engine now powered the vehicle; disc brakes were incorporated to add extra stopping power and the front suspension was supplied by Triumph. In an attempt to create more interior room, the engine was moved forward in the chassis. This caused handling problems and the vehicle suffered from poor balance. The Courier was loosing its sports-car roots.

In 1963, the MK. IV entered the scene. Power was provided by an MGB 1798 cc or Ford 1500 GT engines. The suspension was enhanced by incorporating an independent 'Tru-Track' suspension. For the price, the performance was unmatched.

Trojan Limited began turning their attentions to other endeavors and the Elva name was eventually dropped. Nichols continued to produce sports cars and was involved in projects with Carrol Shelby and Len Terry. Later he produced boats for the Royal National Lifeboat Institution.

Ken Sheppard took over production of the Courier and produced an additional thirty-eight cars on-top of the 210 couriers produced by Trojan. Sheppard had a passion for motor racing and the improvements made to the Courier were evident of a true sports car. The build quality and service was enhanced.

In an attempt to create the most versatile Courier and to revitalize sales, prototypes were created using a Ford V6 engine. They were successful at creating a vehicle that had excellent handling and ample power but they were unable to acquire necessary funding to sponsor their endeavor. This would be the final attempt at creating Couriers in the sixties.

Today, Elva vehicles can be found at many historic and vintage racing scenes. Their agility and performance are still being experienced by drivers and admired by fans.
By Daniel Vaughan | Sep 2007
MAZDA MOTORSPORTS & BFGOODRICH® TIRES: CELEBRATING DECADES OF SUCCESS
May 1, 2014 (IRVINE, Calif.) — In 1984, Mazda, BFGoodrich®Tires and Jim Busby Racing teamed up to score an historic class win at the 24 Hours of Le Mans. The car, a Lola T-616, was powered by a Mazda 13B rotary engine and shod with experimental BFGoodrich T/A™ Radial street tires. The drivers were John Morton, John O'Steen and Yoshami Katayama, and between them, they brought home a real David vs Goliath win in the C-2 class. It was also just one of many great collaborations between Maz...[Read more...]
Dates Confirmed for 2014 SCCA Runoffs at Mazda Raceway Laguna Seca
MONTEREY, Calif., Sept. 11, 2013 — Officials from Mazda Raceway Laguna Seca and Sports Car Club of America confirmed today the dates of the 2014 SCCA National Championship Runoffs®, October 6-12, 2014. The event's historic return to the West Coast was announced in July. Mazda Raceway Laguna Seca will become the seventh track to host the National Championship event in the Runoffs' 50-year history, and marks the return of the Runoffs to the West Coast for the first time since the now-cl...[Read more...]
MULTI-YEAR PARTNERSHIP NAMES MAZDA OFFICIAL CAR OF SCCA
Sports Car Club of America and Mazda North American Operations have announced a multi-year partnership that names Mazda the Official Car of SCCA through 2015. Mazda Director of Motorsports John Doonan and SCCA Vice President, Marketing and Communications Eric Prill made the announcement on Tuesday morning during the Mazda Motorsports pre-season media day at the company's headquarters in Irvine. Mazda will be utilized as the official pace car at key SCCA events, including the SCCA National ...[Read more...]
SKEER LOOKING TO FORGE HIS OWN PATH TO SUCCESS IN MAZDA MX-5 CUP
Elliott Skeer is looking to put his own stamp on the Playboy Mazda MX-5 Cup Championship in 2013. The Vista, Calif. driver is hoping his sophomore season will mirror the success of his former C.J. Wilson Racing, Mazda MX-5 Cup teammate, Stevan McAleer, from last year. McAleer, of Scotland, took home the series championship in 2012, scoring eight podiums, including three wins. Using the finishing positions of the Scot as a measuring stick, Skeer is off to a better start in 2013. Skeer dr...[Read more...]
And Then There Were Three - Meet the Playboy MX-5 Cup Title Contenders
With the final two races of the season this week at Road Atlanta, the SCCA Pro Racing Playboy Mazda MX-5 Cup championship has come down to three drivers, with a fourth still mathematically in contention. The man in the driver's seat for the Mazda-funded ride higher up the development ladder next season is Stevan McAleer, who began his rookie season wondering if he had the resources for a full season in the No. 28 Blue Mercury Capital/Numerix MX-5. Two wins and seven podium finishes has kept ...[Read more...]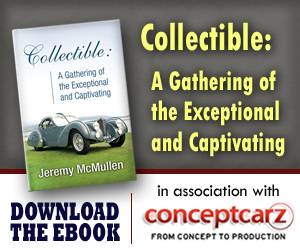 © 1998-2014. All rights reserved. The material may not be published, broadcast, rewritten, or redistributed.