1941 Buick Series 90 Limited news, pictures, specifications, and information

Tweet
In the early thirties, Harlow 'Red' Curtice of General Motors inaugurated a program to make Buick the GM forerunner for styling and performance. Model numbers were replaced by dynamic-sounding model names as $65 million was spent upgrading production facilities. Chief engineer Charles Chayne responded with innovations like all-around coil spring suspension, semiautomatic transmissions, and 'Dynaflash' engines. For 1941, there were two in-line eight-cylinder engines; the 'light eight' which was used in the smaller chassis cars, and the 'big eight,' which was used in the larger cars as well as in the Century model, a 'muscle' car of its day, with the big engine in the small chassis. With 320.8 cubic-inches, the 'big eight' produced 165 hp, sufficient to move the 4,760-pound limousine at speeds of up to 80 mph. There were 669 examples of this car produced in 1941, at a list price of $2,465.
By Daniel Vaughan | Mar 2007
This car was one of the last Limited Phaetons built by Buick in 1940. It is number 225 of 230 produced. This classic Buick started its service in the New York and New Jersey area and was used by the Gambino family. The car traveled westward to Arizona and Nevada, from where it was retrieved and returned to Ohio from a complete restoration by its current owner.
This Limited Touring Sedan has had only three owners since new. The original owner was a physician from Detroit. In the late 1980s or early 1990s, the car was acquired by a Buick enthusiast and club member who resided in Illinois. During that time, the car was given a partial restoration that returned the interior to as-new condition. In the late 1990s, the car was purchased by its current owner.

The current owner has given the car a professional restoration. The work was carried out over the months between January and April, 1994.

In 2010, this car was offered for sale at Gooding & Company's Scottsdale Auction in Arizona. It was estimated to sell for $30,000 - $40,000. The lot was sold for the sum of $28,600, inclusive of buyer's premium.
By Daniel Vaughan | Mar 2010
Considered to be the only Buicks that gained recognition by the Classic Car Club of America of Full Classics, the series 90 that were produced during 1931 to 1942 are also the most luxurious cars ever produced by Buick.

Only 3,006 of the total 369,831 automobiles produced in 1941 by Buick, were Series 90, and only 605 were limousines.

At the gargantuan weight of nearly 4760 pounds, 90 Series was built on a 138'(11.5 feet) - 139' wheelbase. With a completely odd body frame, the paintwork was done at a very high standard with excellent chrome finish. It featured an optional radio and clock with tan broadcloth upholstery with chrome and wood-graining accents.

Built by the Buick Motor Division of General Motors in Flint, Michigan between 1936 and 1942, the Buick Limited was a continuance of Buick's long wheelbase premium Series 90 automobile line. The Limited again resurfaced during the model year 1958.

The most costly Buicks in production, the 'Limited' name was used to denote those models that featured a high level of trim along with standard options in its various model ranges.

The Buick Limited Sedan was showcase in the 1941 Roadmaster and Limited catalog issue by General Motors and was a continuance of the Series 90's.

Considered to be technically superior to their predecessors, these sleek models offered luxurious features that were incomparable on other vehicles.

All-steel passenger compartment tops that were fashioned from GM's Turret Top design, all improved hydraulic safety-braking system, adapted engine colling system, imroved front suspension and alloy engine pistons.

Achieving the lowest sales of Buick's entire model range, the Limited was an aptly appropriate title for the most prestigious of vehicles that were unfortunately limited to Touring sedans and limousines. In 1936 when production of the Series 90 began, sales reached 4,086, and by 1943 during a abreviated model year from September 1941 until January 1942, sales had plunged to 636 units sold.

The wheel base was stretched to 140' in 1938, and the wooden structural members were replaced with steel. This made the Limited and the Roadmaster the final Buick passenger cars that would rely on wood components.

A substantial redesign was occuring in Buick automobiles during 1938, however the Limited retained in 1938 body based on its 'limited' status.

Cadillac exuctives were clamouring behind the scenes to remove the Limited from the market as it was infringing on their production. The Limited was priced at the nearly the same amount as the Imperial Sedan (limousine) produced by Cadillac.

The Limited's four-door hardtop sedan began at a base price of $5,112 which was $221 higher than Cadillac's extended deck Series Sixty-two four-door hardtop sedan.

However, Buick argued that the Limited production barely averaged 1,561 vehicles per year compared to Cadillac's production rate of 13,335 for the Series Sixty-two.

The Limited continued to by produced until the beginning of World War II. Following the War, the Limited nameplate was dropped along with the extended wheelbase models.

In 1958, the Limited series was resureccted in as the Ultimate Buick for the model year.

General Motors chose to update their 1957 Buick and Oldsmobile automobiles by decorating them in copious amounts of chrome. Featuring Buick's 'Dynastar' grille, the Buick Limited reflected the maximum amount of light with it a cast of 158 chrome squares.

Additional features were also added to the 1957 model included three emblems that bore a stylized 'V'. A medallion was placed on the hood, and the other two were placed as gun-sight fender-toppers. Quad headlights were added, along with broad chrome panels attached to the rear quarter panels that joined the sweep-spear side trim that had been a styling standard on Buick models since 1949. Truck lids also receivevd two chrome grips along with tail lights that were housed in massive chrome housings.

At the end of the 1958 model year, Buick dropped the Limited nameplate and replaced the vehicle with the Buick Electra 225.

In 1965 the Limited name resurfaced as a trim option for the Electra 225 Custome model as well as trim options for several other models for the year.

Buick continued to designate various models with the highest level of trim 'Limited' in a model range that continued until 2006.
By Jessica Donaldson
For more information and related vehicles, click
here
BARRETT-JACKSON SALON COLLECTION TO HIGHLIGHT SCOTTSDALE AUCTION
•(Lot #5087), a 1949 Talbot-Lago T-26 Grand Sport Franay headlines Barrett-Jackson's Salon vehicle lineup •An exquisite 1929 Alfa Romeo 6C 1750 SS (Lot #5083) will be among the auctions most notable consignments •One of 300, a stunning silver 1955 Mercedes-Benz 3000 SL Gullwing (Lot #5075) will cross the Scottsdale auction block SCOTTSDALE – Jan. 5, 2015 – Barrett-Jackson, The World's Greatest Collector Car AuctionsTM, will feature a rare docket of exquisite Salon vehicles during its...[Read more...]
BARRETT-JACKSON GALA KICKS OFF LIFESTYLE EVENT IN DYNAMIC FASHION
Craig Jackson Welcomes Bidders, Consignors, VIPs and Celebrities at 43rd Scottsdale Auction SCOTTSDALE, ARIZ. (Jan. 14, 2014) – Barrett-Jackson, The World's Greatest Collector Car Auctions™, held its opening night gala on Monday night, an event that signifies the beginning of Barrett-Jackson's auction week and kick offs the action. Barrett-Jackson's 43rd annual Scottsdale auction – held Jan. 12-19, 2014 – will be seen on channels including FOX Broadcast, the FOX Business Netw...[Read more...]
Barrett-Jackson Revs Up For Sixth Annual Las Vegas Auction September 26-28, 2013
• Hundreds of Unique Collectibles Including Three Exceptional Cars from the Coveted William Munday Collection Set to Cross Block in Las Vegas
LAS VEGAS (September 5, 2013) – Barrett-Jackson, The World's Greatest Collector Car Auctions™, is pleased to announce the return of its renowned Las Vegas auction, taking place at Mandalay Bay Resort & Casino, September 26-28, 2013. A strong offering of classics, exotics, muscle cars, hot rods, resto-mods and contemporary collectibles ...[Read more...]
Mercedes-Benz USA Announces Pricing for 2014 SLS AMG Black Series and C63 AMG Edition 507
MONTVALE, N.J. – Mercedes-Benz USA (MBUSA) today announced pricing for the 2014 SLS AMG Black Series coupe and the 2014 C63 AMG Edition 507 sedan and coupe. Both models are part of an exclusive lineup of high-performance AMG models available at all U.S. Mercedes-Benz dealers. The Manufacturer's Suggested Retail Pricing for the MY14 SLS AMG Black Series is $275,000 (plus $1,800 for destination and delivery). Pricing for the MY14 C63 AMG Edition 507 sedan will begin at $70,000 (plus $925 fo...[Read more...]
Russo and Steele Collector Automobile Auctions Grows 100% in 2013
Russo and Steele adds Newport Beach and Las Vegas Auctions To Its 2013 Schedule Building upon over 13 years of success Russo and Steele is growing by 100% with the addition of two new auction events in 2013. The expansion to Newport Beach and Las Vegas in 2013 is a critical step for the auction company and its business growth. Drew Alcazar, owner of Russo and Steele, stated 'Both Scottsdale and Monterey have matured to what we feel exemplifies the Russo and Steele experience. Addin...[Read more...]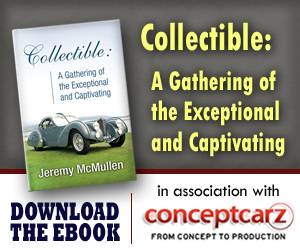 Buick
Monthly Sales Figures
Volume
December 2014
20,357
November 2014
19,143
October 2014
18,699
September 2014
17,466
August 2014
22,143
July 2014
17,683
June 2014
21,403
May 2014
19,957
April 2014
19,214
March 2014
20,428
February 2014
19,192
January 2014
13,278
(More Details)
© 1998-2014. All rights reserved. The material may not be published, broadcast, rewritten, or redistributed.