1928 Maserati Tipo 26B M 8C 2800 Grand Prix news, pictures, specifications, and information

Tweet
Monoposto
Chassis Num: 33/2515
Engine Num: 2515

The Maserati Tipo 26B is considered to be one of the, and possibly the, oldest running Maserati in the world. It first appeared as a works factory car in 1928 at the Targa Florio, driven by the Marquis Diego de Sterlich. For 1930 it returned as a factory team car fitted with a 2.5-liter engine. At the Grand Prix of Rome, Luigi Archangeli scored his first major victory and at Monza finished second. In 1931 Rene Dreyfus drove the car although struggled with reliability in the first two races in Tunis and Tripoli. Dreyfus claimed pole position for the Monaco Grand Prix, setting fastest lap in qualifying. For the 1932 season Dreyfus was again at the wheel, coming in first in the Reale Premio di Roma and second at the Grand Prix de Marseille and Nimes. The car was used sparingly for the 1933 season and its final races were at Monaco and Montlhery. When war broke out in Europe, the car was hidden in an Algerian cave before reappearing in 1945 in Morocco. It was eventually stored in an aircraft hangar in France until discovered by an American collector. Television personality Alainde Cadanet owned it in the 1980s before its current owner acquired it in 2000.
Carlos Maserati was the first of the Maserati brothers to show a true interest in racing. He began his career with Fiat and later went to work for Cesare Isotta and Vincenzo Fraschini.

By the early 1920s the brothers were offered a deal by Diatto Works in an effort to compete against the Fiat's and Alfa Romeos. Though the relationship between Maserati and Diatto would be brief, the knowledge gained working with superchargers and the straight-eight engine would be monumental.

The Maserati Tipo 26 made its debut on April 25, 1926 at the Targa Florio where it was successfully driven by Alfieri Maserati to a ninth place finish and a class victory in the Grand Prix formula class.

During the Italian Grand Prix two lightweight Tipo 26's were forced to retire due to lubrication and carburetion problems. The issue was addressed and by 1927 the engine had been upgraded with a new carburetion and engine lubrication system.

1927 would be the final year for Grand Prix Formula racing which meant that the 1.5 liter Maserati Tipo 26 would be an obsolete racer. Maserati enlarged the engine to a bore of 62 mm and a stroke of 82 mm resulting in a two-liter engine size making it eligible to compete.

The Maserati Tipo 26B was produced for only a short time during the close of the 1920's with only seven ever being constructed. It came about on the heals of the highly successful and competitive 1.5 liter engined Tipo 26 which had proven its capabilities at the Mille Miglia in 1926 and many other races.

The powerful supercharged engine produced over 150 horsepower and with its aluminum body and steel frame was capable of speeds over 150. Power was sent to the rear wheels through a four-speed manual gearbox which stopping power was courtesy of mechanical drum brakes. This is a true testament to the mechanical genius of the five Maserati brothers: Carlo, Bindo, Alfieri, Ettore, and Ernesto.

The Tipo 26 continued to evolve over the years and thus the specifications and performance of each vehicle varies. The racing variants were often given highly tuned engines and lightweight bodies while the road-going versions were often constructed with a three-speed Diatto transmission.
By Daniel Vaughan | Jun 2006
1958 Targa Florio: Musso Commands the Heights
During the invasion of Sicily during the Second World War it would be the mountainous roads around the island that would pose the greatest hindrance to the advance of the British and American forces trying to breakthrough on their way, ultimately, to Italy. A little more than a decade later, these difficult mountainous roads were taking their toll. But, there would be one Italian right at home among the rocky outcroppings. The 42nd Targa Florio would go ahead as planned despite the growing c...[Read more...]
1955 Targa Florio: Two Brits Run Wild Over the Sicilian Countryside
The 1955 season for Mercedes-Benz had been filled with great joy, but it would also be muted by great tragedy. Now, with one final race to run, a pair of British drivers prepared to take on an impressive array of cars and drivers. Talented and young, these two would face an experienced field and a formidable course. They would certainly be battered over the course of the race. The question would be if they could rise above it all to stand at the top. Founded in 1906 by Vincenzo Florio, the Ta...[Read more...]
Goodwood Festival of Speed 2013: auction of Mercedes-Benz W 196 R one of highlights at world's 'largest motorised garden party'
• Mercedes-Benz Classic presents great moments in motor-racing history at Goodwood • Motorsport festival celebrating its 20th anniversary • Auction of only privately owned post-war Silver Arrow by Bonhams sure to cause a stir Stuttgart – This year's Goodwood Festival of Speed in West Sussex, England, includes the auction of a Mercedes-Benz Type W 196 R Grand Prix racing car on 12 July 2013. The auction will be one of the highlights of a weekend dedicated to motor sport. Mercedes-Benz...[Read more...]
ICONIC BLOWER BENTLEYS PRIMED FOR MILLE MIGLIA CHALLENGE
Famous, supercharged Bentleys set for 1,000 mile Italian epic •'Bentley Boy' Tim Birkin's 1930 Le Mans racer leads charge •Original Bentley Motors 'demonstrator' completes team (Crewe, 14 May 2013) Bentley Motors will compete in this year's Mille Miglia with two unique 4 ½ litre Supercharged 'Blowers'; a 1930 Le Mans race car belonging to perhaps the most famous and daring of the Bentley Boys and a company demonstrator that is still going strong even after nine decades on the road. The N...[Read more...]
Bentley Ready For Classic Thousand Mile Challenge
•Iconic Bentley Blowers ready for great Mille Miglia adventure •Bentley Continental W12 and V8 models join historic cars in Italy (Crewe, England & Brescia, Italy. 16 May, 2012) W.O. Bentley's gift for creating cars that combined the speed of a thoroughbred racing machine with an enviable reputation for strength and comfort, allowing them to effortlessly cover hundreds of miles, is set to be underlined once again at the 2012 Mille Miglia when two 4½ litre Bentley Blowers take on the ...[Read more...]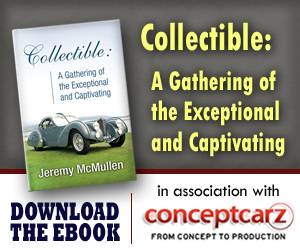 Maserati
Monthly Sales Figures
Volume
December 2014
1,412
November 2014
1,203
October 2014
1,203
September 2014
1,318
August 2014
1,233
July 2014
1,132
June 2014
966
May 2014
1,144
April 2014
964
March 2014
963
January 2014
567
(More Details)
© 1998-2014. All rights reserved. The material may not be published, broadcast, rewritten, or redistributed.