1948 Bentley Mark VI Countryman news, pictures, specifications, and information

Tweet
Bentley Mark VI 'Mark I Countryman' Coachwork by Harold Radford
It was not a Rolls-Royce but, instead, a Bentley Mark VI that heralded the return of automobile production at Rolls-Royce following World War II. Its appearance was similar to the pre-war Bentley Mark V, of which only 11 were built. A total of 5,201 Bentley Mark VI's were built between 1946 and 1952, with only 999 of that number having special bodies. The example you are viewing is one of that 999. The coachwork is by Harold Radford who conceived the idea for a superb English Town and Country Saloon or 'Countryman.' The 'Mark I Countryman' on this Bentley Mark VI is only the second 'Mark I Countryman' built, the first one going to Harold Radford himself. It is aluminum over ash with wood paneling on the sides. The rear is mahogany veneer on alloy panels. A total of eight 'Mark I Countryman' bodies were built between 1948 and 1949, with 37 more Mark II, Mark III, and later versions of the 'Countryman' made through 1959.
In 1946 Bentley introduced the Mark VI which stayed in production until 1952 with just over 5200 examples being produced. The Mark VI's were large and impressive four-door automobiles. This marked the first automobile completely constructed by Rolls Royce and signified their desire to move towards a 'standardized' body construction. Prior to this, Rolls Royce and Bentley provided a rolling chassis to coachbuilders. The vehicle was then outfitted, often under the direction of the individual buyer. This meant that the specifications often varied and each creation was a unique design.
The Standard Steel Saloon body was produced at Pressed Steel's factory and delivered as a shell to the Rolls Royce factory. The body was then fitted to the chassis. It then received paint, lights, and chrome. The headlamps were no longer separate units but were integrated into the front wings. The interior was the final step in the build. It was outfitted in leather from Connolly and walnut veneer. Prior to 1949, all models were right hand drive and right side floor shift, which suited the British market. From 1949, the Bentley Mark VI was equivalent to the Rolls-Royce Silver Dawn. Their biggest difference was in their performance, with the Bentley the clear champion.

A sunroof and rear wheel spats were optional equipment. Later, the sunroof became standard on all Bentley Mark VI models.

The Bentley Mark VI saw very few changes during its six year production life span. The most significant change was the adaptation of an enlarged engine which was introduced in 1951. The 4566 cc (4.5 liter) engine did improve the performance of the vehicle.

Four thousand of the Mark VI's were outfitted with a F-Head 4257 cc (4.25 liter) inline-six cylinder engine with twin SU carburetors, and aluminum cylinder head. Power was sent to the rear wheels courtesy of a four-speed manual gearbox with single plate clutch. Top speed was achieved around 94 mph. Servo assisted Drum brakes provided the stopping power and the suspension were independent with coil springs.

Around 1000 of the Bentley Mark VI's were sent to individual coachbuilders. Some of the notable coachbuilders were H.J. Mulliner, James Young, Pinin Farina, Franay, Park Ward, Saoutchik and Facel. Their designs included custom sedans and convertible, also referred to as dropheads.

These rare creations were given additional attention to detail to satisfy their exclusive clientele. In modern times, they are highly sought after.

Four thousand Bentley Mark VI's were created with the 4257 cc engine with 832 examples being outfitted by coachbuilders. 1202 Bentley Mark VI's were created with the 4566 cc engine with 180 examples being outfitted by coachbuilders.

The Mark VI was succeeded by the R-Type Bentley. Many of the Bentley Mark VI's have not survived, this is mostly attributed to their poor steel quality of the early postwar years which results in rust.
By Daniel Vaughan | Mar 2006
Coys Christmas No 1 - Second Year In a Row!
BMW 328 achieves highest single vehicle sale price (£494,600) for December Auction sales Coys rounded off a highly successful year with their final auction of 2012, 'True Greats', on December 4th, at Westminster, London, with sale results now nearing £4 million, and many new record auction prices achieved for this year in the UK. Among the many great cars sold, Coys' wonderful BMW 328 achieved a selling price of £494,600, also selling were both their Lamborghini Miuras for £421,800 and £2...[Read more...]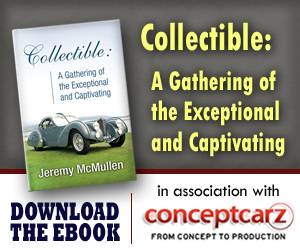 Bentley
Monthly Sales Figures
Volume
December 2014
412
November 2014
323
October 2014
282
September 2014
236
August 2014
241
July 2014
201
June 2014
216
May 2014
233
April 2014
209
March 2014
280
January 2014
192
(More Details)
© 1998-2014. All rights reserved. The material may not be published, broadcast, rewritten, or redistributed.