1932 Cadillac 370B V12 news, pictures, specifications, and information

Tweet
This 1932 Cadillac V12 had a Dual Cowl Sport Phaeton body with coachwork by Fisher. It rides on a 140-inch wheelbase and was originally offered by the factory at a price of $3,945. This example was restored in the 1990s and still shows well in modern times. It was scored at 98 points by the Classic Car Club of America in the Senior car division. This car has wind wings, dual side-mounted spare tires with tire-mounted side-view mirrors, wide whitewall tires, dual driving lights, and a radio.

This car wears body number 9 of perhaps on 13 total examples built. Very few remain in existence. In 2008 this Fisher-bodied DC Sport Phaeton was brought to RM Auctions' Vintage Motor Cars of Meadow Brook. It was estimated to sell for $225,000-$300,000. A high bid of $170,500 including buyer's premium was enough to satisfy the reserve and secure new ownership. The lot was sold.
By Daniel Vaughan | Sep 2008
Built at the height of the Depression as the 'new interpretation of the 'Standard of the World,'' this car's new refinements offered 'beauty, performance, reliability, silence, comfort, easy of handling, and safety.' Since January of 2007, this rare classic has been returned to service as a 'daily driver' and is currently undergoing mechanical and cosmetic restoration.
The carburetors for the 1932 Cadillac V-12 engine were now supplied by Detroit Lubricator, and were supplied with fuel by a positive displacement pump rather than a vacuum tank. To protect the engine, a self-cleaning oil filter actuated by the vacuum boosted clutch pedal was added. Improvements to the braking included a vacuum booster, a system that became even more necessary as the coachwork became more elaborate and heavier. Two-position driver selectable shock absorber settings were now standard.

Changes to the coachwork were minor for 1932. The roof heights were lowered slighter giving it a more modern appearance. The headlights were free-standing without a tie bar, and the fenders and running boards flowed from one element to the other. The radiator was entirely enclosed in a grille shell.

This vehicle is a 1932 Cadillac 370-B V12 Imperial Seven-Passenger Sedan. It has fully-enclosed coachwork that offers quality, comfort, and luxury. There is a rollup divider window, black leather upholstery in the front and brown cord cloth on the permanent and occasional rear seats. Amenities in the rear compartment include a smoker's kit and a Jaeger clock and accessory case. The rear quarter windows and the back window have rollup shades. The car is painted in onyx black and there are dual sidemounted spares in hard covers with rear view mirrors. There are body color wire wheels with chrome trim rings, wide white wall tires, and a luggage rack with dual blue dot taillights. There is dual cream and tan coach-lines.

The car has been restored since new and has remained in mostly good condition. There are some minor chips along the edges and joints of moving panels.

In 2009, this Fleetwood bodied Imperial Sedan was offered for sale at the Houston Classic Auction presented by Worldwide Auctioneers and held in Seabrook, Texas. The lot was estimates to sell for $50,000 - $70,000 and offered without reserve. The lot was sold for $59,000 plus buyer's premium.
By Daniel Vaughan | May 2009
Fisher-Sport Phaeton
Coachwork: Fisher

From its earliest days Cadillac's tag line was 'Standard of the World,' and this Sport Phaeton, one of only three survivors of 13 built, exemplifies that mantra. Barrett-Jackson called this particular 12-cylinder car 'one of the finest examples in the world.' The Fisher-bodied eight- and 12-cylinder cars looked nearly the same with only badging differences.

Under the direction of GM's new styling chief, Harley Earl, the new 1932 Cadillac became lower and longer, with curved running boards gracefully integrated into the fenders. It featured rear view mirrors on the dual side mounts, wind wings, side curtains and a top boot. The 12-cylinder engine with a fully synchronized, three-speed transmission and helical gears meant it drove like a dream in its day and the current owner reports 'it drives flawlessly' even today.

This car was the 'Logo Car' for the Thomas Collection of Covena, CA and was used in the Rose Parade. A previous owner bought the car in 2002 and had it extensively restored adding high-speed gears and an electric fuel pump for touring. In 2004 this car won first place at the CCCA Grand Classic, scoring the maximum 100 points.
In 1927, the Art and Color department was formed at General Motors with Harley Earl as its leader. For the next fifteen-years, the styling and engineering leadership would keep the Cadillac marque at the top of the fine-car market. Cadillac shocked the world in 1930 with the introduction of its sixteen-cylinder model and sent its competitors scrambling to keep to pace. The hits kept on coming; in 1931 Cadillac introduced a V12 model that retained many of the luxury amenities found in the sixteen-cylinder version, but had a lower price tag.

In 1932, the models were longer and lower and incorporated several stylistic and technical changes and improvements. This would also be the final year for the classic Cadillac styling spear-headed by its tombstone radiators and clamshell fenders. The bodies featured curved running boards which blended in with the front and rear fenders. There was a vacuum-operated automatic clutch and two-way hydraulic shock absorbers which were controlled from the driver's seat. The synchromesh transmission used silent helical gears in all three forward speeds and there were mechanical fuel pumps and Detroit Lubricator carburetors.

Visually, the eight and twelve-cylinder cars were nearly identical with the most distinguishable feature being the radiator badge or hubcap inserts which gave clues to which model was the 12.
By Daniel Vaughan | Sep 2008
With nearly identical overall styling and appearance to the V-8 except for the emblems, the Cadillac 370B was introduced in 1932.

Nearly all of the features were very similar to the 370-A.

With an engine that was basically identical, the fuel feed changed to mechanical from vacuum tank.

A new Cuno disc type self-cleaning oil filter was also mounted at the right hand side of clutch housing and as connected to a starter pedal that rotated disc each time the pedal was depressed.

After nearly twenty years of Cadillac utilizing a Cadillac-Johnson carburetor, the new Detroit Lubricator dual carburetor was featured.

Much of the mechanical features were only slightly differentiated. The increase of power and weight are examples of the improved gear ratios, tire sizes, battery/generator capacity and vacuum assist on brakes.

The dual exhaust system now had tuning chambers in mufflers instead of attachments to the tail pipes. Now the dual ignition coils could be found mounted in the top tank of the radiator.
By Jessica Donaldson
ONE-OF-A-KIND BMW I8 CONCOURS D'ELEGANCE EDITION TO BE AUCTIONED DURING PEBBLE BEACH CONCOURS D'ELEGANCE WEEKEND
BMW i8 Concours d'Elegance Edition to be sold at Pebble Beach Auctions presented by Gooding & Company with proceeds benefitting the Pebble Beach Company Foundation and the Pebble Beach Concours d'Elegance Woodcliff Lake, N.J. – July 25, 2014… In celebration of the US arrival of the BMW i8, the world's most innovative sports car, a one-of-a-kind 2014 BMW i8 Concours d'Elegance Edition will be auctioned during the weekend of the 2014 Pebble Beach Concours d'Elegance, ahead of the ...[Read more...]
BENTLEY 'HOME COLLECTION' MAKES ITS DEBUT
Full furniture range at prestigious Maison & Objet Fair in Paris • Bentley aesthetic translated into luxury home and board room environments • Collaboration with leading Italian interiors company defines luxury lifestyle direction (Crewe, January 24) Bentley Motors presents its range of luxury home and executive furniture at the Maison & Objet fair in Paris, designed and manufactured in collaboration with Luxury Living Group, one of Europe's leading furniture makers. The collection i...[Read more...]
MERCEDES-BENZ 2014 G63 AMG: THE ULTIMATE G-CLASS
The latest technology for the AMG off-road icon: the new 2014 G63 AMG impresses with a state-of-the-art powertrain, expressive new design and improved efficiency. All this is largely attributable to the AMG 5.5-liter V8 biturbo engine delivering 536 hp and the AMG SPEEDSHIFT PLUS 7-speed automatic transmission. Every new AMG high-performance vehicle offers an outstanding mix of 'more power from less fuel' – and the G63 AMG is no exception. The 'strong man' in the AMG model range has been furt...[Read more...]
Mercedes-Benz Pays Homage to a Regional Classic at the 2013 Greenwich Concours d'Elegance
The all-new 2014 E-Class Wagon Debuts Alongside a 1957 300c Mercedes-Benz USA debuts the all-new 2014 E-Class Wagon alongside one of its predecessors, a pristine 1957 300c at the 18th Annual Greenwich Concours d'Elegance from June 1-2, 2013. The event features rare vehicles from past and present and benefits Americares, the private, non-profit relief and humanitarian aid organization. With the background of the breathtaking Greenwich seaside, Mercedes-Benz highlights one of the Nort...[Read more...]
GMC PICKUPS 101: BUSTING MYTHS OF TRUCK AERODYNAMICS
• 2014 Sierra gains fuel economy, quietness from time in wind tunnel
DETROIT – The all-new 2014 Sierra full-size pickup truck spent more development time in a wind tunnel than any GMC pickup before it, resulting in design changes that benefit both fuel efficiency and interior quietness. To achieve improved airflow, aerodynamic engineers like Diane Bloch examined every millimeter of the truck to find areas of improvement, debunking some popular myths along the way. To study...[Read more...]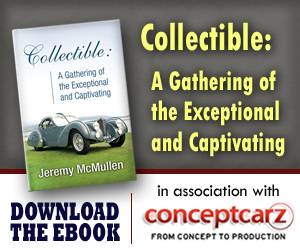 Cadillac
Monthly Sales Figures
Volume
December 2014
16,150
November 2014
13,148
October 2014
13,615
September 2014
13,829
August 2014
16,650
July 2014
15,241
June 2014
13,941
May 2014
14,688
April 2014
13,900
March 2014
14,765
February 2014
13,437
January 2014
11,386
(More Details)
© 1998-2014. All rights reserved. The material may not be published, broadcast, rewritten, or redistributed.