1933 American Austin Bantam news, pictures, specifications, and information

Tweet
The American Austin Car Company was incorporated in Delaware in 1929 and headquartered in Butler, Pennsylvania just outside of Pittsburgh, PA. The company built small automobiles based on the Austin Seven of the Austin Motor Company of Birmingham, England. These automobiles were fuel-efficient, cost effective, and mechanically uncomplicated.

The Ford Motor Company had created an empire by offering vehicles that were inexpensive and practical. The American Austin Car Company was poised to take that business model a step further with their miniature cars. Most were given 45.6 cubic-inch four-cylinder engines that produced about 15 horsepower. The transverse leaf springs in the front and semi-elliptic rear leaf springs provided a suitably comfortably ride. The four-wheel mechanical brakes were adequate, as was the three-speed manual gearbox. With an estimated 40 mpg, low sticker price, and the onset of the Great Depression, the future of the company appeared to be blissful. Unfortunately, this was not the case and the company slipped into receivership in 1932, after just 10,000 examples had been produced. By 1934 they were out of business completely. In 1937 the company was revived and named American Bantam. The company stayed in business until 1941 before production ceased completely.
By Daniel Vaughan | Jul 2006
Sir Herbert Austin enjoyed success with his Austin Seven minicar in Britain with solid sales and much interest in the little cars. The narrow roadways and many towns in Britain was a very suitable location for such a small car. In 1929, Sir Herbert Austin brought his cars to the United States in hopes of selling a franchise. He was able to secure financial backing from bankers in western Pennsylvania, and established the American Austin Car Company in Butler, PA. To properly 'American-ise' the vehicles to appeal to the tastes of the American public, the cars were given flashier lines in similar fashion to cars from Detroit. Hayes Body Company submitted proposals by Alexis de Sakhnoffsky, a Russia count who had become their art director. Soon the company began offering their roadsters and coupes. They advertised in a brochure with the illustration done by Esquire artist Lawrence Fellows. Possibly the most appealing aspect of the vehicle was its price tag, which started at $445 making it one of the most affordable vehicles on the market. Unfortunately, its competition was the similarly priced, yet bigger, Ford Model A.

The American Austin cars were given a Bantam rooster as its mascot which was placed on the radiator cap. Under the bonnet was an engine that was nearly an exact duplicate of the ones found in the British cars. As 1930 came to a close, a total of 8558 examples had been produced. The following year 1,279 were manufactured and the company entered into receivership. By 1934, production was halted. Shortly thereafter, Roy Evans, a Florida dealer, reorganized the company into the American Bantam Car Company and commissioned Sakhnoffsky to update the vehicles styling.

The new Bantam car was introduced in late 1937 and production would last until World War II. During the War, the company was able to secure a contract with the US Army to produce the Jeep, however their limited factory capacity meant they would soon loose the contract to Willys and Ford. For the duration of the war, the company produced utility trailers. When civilian production resumed, the company remained in business until 1956.

This 1933 American Austin Model 375 Coupe was offered for sale at the Vintage Motor Cars sale at Hershey, PA presented by RM Auctions. It was estimated to sell for $3,000 - $5,000 and offered without reserve. It sold for $1,375 including buyer's premium.

The 375 featured a four-cylinder L-head engine that displaced 46 cubic-inches and produced 14 horsepower. There was a three-speed manual transmissions and four-wheel mechanical drum brakes. The 75-inch wheelbase was held in place by a solid front axle with transverse leaf springs and a live rear axle with quarter-elliptic leaf springs.

This particular example is in need of a major restoration. It was disassembled many years ago and its rebuild and restoration was never completed. Part of the sale included its headlights, radiator, hood and front bumper. The body is reported to be straight and solid but the fabric roof is in very poor condition.
By Daniel Vaughan | Dec 2007
The American Austin was built in Butler, Pennsylvania from 1930-34. A few years later the American Bantam went into production and was built from 1938-41.

The American Austin was a beautifully-designed automobile but Americans weren't ready for such a compact car. (A Ford Model A sold for approximately the same price.)

The chassis wheelbase is 75 inches. The four-cylinder motor develops 15 horsepower. Five body styles were available.

This American Austin was restored to the highest standards by the current owner's late father. It is the recipient of an Antique Automobile Club of America Senior Trophy as well as a Grand National award.
VOLKSWAGEN ANNOUNCES PRICING OF 2015 GOLF MODELS, STARTING AT $17,995
The seventh-generation version of VW's worldwide best seller offers more space, less weight, and increased efficiency at an even better value ◾Pricing starts at $17,995 for the two-door Golf Launch Edition model with manual transmission ◾New TDI® S model reduces Clean Diesel entry pricing by more than $3,000 ◾New available technology including Forward Collision Warning and Automatic Post-Collision Braking System ◾Room for five with a larger trunk than any midsize sedan ◾New 1.8-liter TSI® e...[Read more...]
VOLKSWAGEN CELEBRATES 40 YEARS OF THE GOLF AT THE NEW YORK AUTO SHOW
The most successful European car of all time turns 40 ◾More than 30 million Golf models have been sold worldwide ◾Car went on sale in Europe in May 1974, was sold in the U.S. from December that year as the Rabbit ◾Seventh-generation Golf GTI goes on sale in June in the U.S., with Golf TDI® and TSI® models arriving at dealerships in August Herndon, VA — The most successful European car of all time turns 40 this year. More than 30 million Golf models have been sold since the car went...[Read more...]
VOLKSWAGEN ANNOUNCES PRICING OF 2015 GOLF GTI MODELS, STARTING AT $24,395
The latest Golf GTI adds more standard equipment and exciting new optional features ◾Seventh-generation Golf GTI is bigger, lighter, faster, and more fuel-efficient ◾Price rises just $195 over previous-generation GTI, despite more standard equipment and an increase of 10 horsepower and 51 pound-feet of torque from new EA888 TSI® engine ◾Golf GTI Performance Package provides a great value at just $1495, includes electronically-controlled torque-sensing limited-slip differential ◾Dynami...[Read more...]
MODEL YEAR 2014: MORE EFFICENT, DOWNSIZED ENGINES AND AN EXTENDED R-LINE RANGE HEAD THE CHANGES
New 1.8-liter turbocharged and direct-injection TSI® engine to feature in Jetta, Beetle, and Passat, replacing the 2.5-liter five cylinder. R-Line® range expands to five models. • Jetta SE and SEL models are fitted with new 170-horsepower 1.8-liter engine, offering a manufacturer predicted highway fuel economy improvement of 16 percent • All Jetta models now have independent rear suspension • VW Car-Net™ connected services introduced across a broad range of models • New 1.8-liter engine in...[Read more...]
VOLKSWAGEN BEETLE TURBO AND JETTA GLI RECEIVE POWER BOOST
- New EA888 Gen 3 engine, produced in Silao, Mexico, makes its U.S. debut - Engine offers 10 hp increase over previous Gen 2 powerplant - Beetle models have a manufacturer estimated fuel economy improvement of up to eight percent on the combined cycle - Beetle R-Line® coupe will be priced from $30,135 with the six-speed manual transmission Herndon, VA - The Volkswagen Beetle Turbo, Beetle Turbo Convertible, and the Jetta GLI receive a number of running changes to 2013 model year car...[Read more...]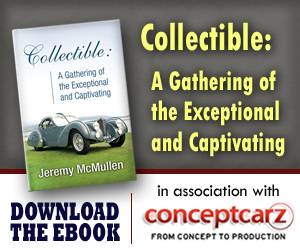 © 1998-2014. All rights reserved. The material may not be published, broadcast, rewritten, or redistributed.