1972 Datsun 510 news, pictures, specifications, and information

Tweet
| | | |
| --- | --- | --- |
| | | Sedan |
For 1972, there were very few changes to the Datsun 510. Bodystyles included a 2- and 4-door sedan, and a 4-door station wagon with seating for five passengers. Power remained the same from overhead-cam four-cylinder engine offering nearly 100 horsepower from the 97.3 CID unit. A four-speed manual was standard and there were disc brakes in the front and drums in the rear. A three-speed automatic was available. Perhaps the most noticeable change to the 510 for 1972 was the price, which increased roughly $300 over the 1971 models, to $2300 for the 2-door sedan. The sedan sold for $2,450 while the wagon was priced at $2,650 (around $500 more than the prior year).

This is one of three Datsun 510s built by Bob Sharp Racing, and is the car that won the 1972 SCCA National Championship with Bob Sharp driving. The other two 510s were driven by Paul Newman and Jim Fitzgerald. While qualifying at the SCCA 'runoffs' at Road Atlanta in 1973, Paul Newman crashed his 510 heavily, destroying it. The remains were put on a rollback truck and hauled to Sharp's race shop in Connecticut, where the crew was readying Sharp's retired 1972 championship car to receive the salvageable parts from the crashed car. After several hours, the 510 headed back to Atlanta for Newman to race. Only two of the Bob Sharp 510s remain in existence. Newman purchased this car from Sharp, forming PLN Racing, and changed the livery from silver to black, matching his ex-Group 44 Triumph TR-6.
Inspired by contemporary BMW's, and considered by some to be a 'poor man's BMW' the Datsun 510 was a car range produced by Nissan of Japan from 1968. Introduced in late 1967, once it arrived in America in the fall of 1968 it became an instant hit.

Sold in America as the Nissan Bluebird (510 series), it was also sold in various countries as the Datsun 1600 it was the 3rd generation of a line of cars roduced by Datsun (Nissan).

Under pressure to design more modern vehicles to appeal to the American market, the president of Nissan Mortos, Yutaka Katayama inspired young industrial engineer Teruo Uchino to expand his creativity and talent. Given an open door to use his natural skills, he took part in designing a model that was a mixture of the 310 and 410. The result became the 510.

Kazumi Yotsumoto, the head of Nissan's design studio enhanced the 510 by fulfilling his aspiration of creating a car that 'was noted for its responsiveness and precise handling'. It was the engineering of this vehicle that made it more noteworthy than its design style. The lightweight aircraft style monocoque design and the unibody construction of the Datsun 510, a first for Nissan, contributed to its permanent place in automotive history.

The version released to the U.S. market came originally with a 1.6 L L-series engine, with 96 hp (72 kW). The Datsun 510 came as either a 4-speed manual or a 3-speed automatic transmissing and was available as a 2-door or 4-door sedan or a 4-door station wagon.

Unique about the earlier Nissan/Datsun vehicles is their ability to easily interchange most parts and allow for upgrading with little ease. Engines, transmissions, suspension setups and much more were convenient enough to be swapped between vehicles with only minor modifications.
The original 510 has received much aclaim during its brief history along with a good reputation. Considered to be the most important car ever exported by Nissan, the 510 had an exceptional balance of cost, engineering and style.
The 4-door Datsun 510 sedan was cost efficient with its affordable price-tag of $1,996.
Production on the 510 continued until 1973 before being replaced by the 610, a version that had been in production in Japan since 1971.
When production ended in 1973, more than 500,000 cars had been sold.
By Jessica Donaldson
For more information and related vehicles, click
here
BILL WARNER IS RRDC'S 2014 BOB AKIN AWARD WINNER
DAYTONA BEACH, Fla. (Jan. 22, 2015) - Bill Warner, best known as the force behind the hugely successful Amelia Island Concours d'Elegance since 1996, received the 2014 Bob Akin Award from the Road Racing Drivers Club at a dinner prior to the running of the Rolex 24 At Daytona, the season opener of the 2015 TUDOR SportsCar Championship. Each recipient of this honor, considered the top award in motorsports for amateur, vintage/historic or semi-professional drivers, is selected by Akin's ...[Read more...]
MAZDA MOTORSPORTS SCCA RUNOFFS RECAP
• Mazda Racers Shine at Racing's Biggest Club Event
October 13, 2014 (MONTEREY, Calif.) — Mazda club racers added five more championships to the cumulative Mazda tally at the 51st annual SCCA National Championship Runoffs this past weekend. Making this years' competition even sweeter for the Mazda racers was the venue, Mazda Raceway Laguna Seca. 'Having the SCCA Runoffs at our home track was a very special time for everyone at Mazda,' said John Doonan, director of Mazda Mot...[Read more...]
ROAD AMERICA HOSTS THE 50th ANNUAL SCCA NATIONAL CHAMPIONSHIP RUNOFFS ONE LAST TIME
ELKHART LAKE, Wis., Sept. 12, 2013 - Road racing champions will be crowned next week at Road America as drivers from around the country participate in the 50th running of the pinnacle amateur road-racing event in the U.S., the Sports Car Club of America (SCCA) National Championship Runoffs® September 19-22. The event determines the best drivers of the season within each of the 28 classes of competition and this year over 700 entries are expected, making the Runoffs the largest annual amat...[Read more...]
SCCA JUNE SPRINTS RETURN TO ROAD AMERICA
• LOCAL RACERS ARE NOT IN IT FOR THE MONEY AS THE WEATHERTECH® CHICAGO REGION SCCA JUNE SPRINTS® RETURN TO ROAD AMERICA
ELKHART LAKE, Wis., June 10, 2013 - The tradition for many local SCCA racers around this time of year is something like this, they leave their job early on a Friday, load up their race car, parts and tools into a trailer, grab a cooler of food and hit the road for one of the nation's premier amateur sports car racing events at Road America. Their ultima...[Read more...]
Vintage Racing Ushers In The 2012 Season At Road America
It has been 62 years since racers tore through the streets of this tiny village about 60 miles north of Milwaukee. Still, every spring you would swear that the town speed limit doesn't exist when the sounds of historic racecars from days gone by seem to echo throughout the hillside. May 18-20 the Spring Vintage Weekend returns to Road America and kicks-off the start of a summer full of racing, from vintage and historic cars to motorcycles and even NASCAR. Racing came to Elkhart Lake in 1950...[Read more...]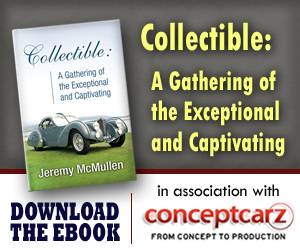 Similarly Priced Vehicles from 1972
Chevrolet Chevelle ($2,635-$3,135)
Dodge Charger ($2,650-$3,245)
MG Midget ($2,525-$2,525)
Dodge Dart ($2,370-$2,572)
Triumph Spitfire Mk IV ($2,650-$2,650)
Chevrolet Nova ($2,375-$2,400)
Volkswagen Beetle ($1,845-$2,400)
Dodge Demon ($2,315-$2,758)
Fiat 124 ($2,300-$3,645)
Ford Torino ($2,040-$3,485)

Average Auction Sale: $8,525
© 1998-2014. All rights reserved. The material may not be published, broadcast, rewritten, or redistributed.