1928 Bentley 4.5 Litre news, pictures, specifications, and information

Tweet
An example of the 1928 Bentley 4.5-liter Vanden Plas style LeMans Tourer. More than 20% of the Bentleys produced were fitted with Vanden Plas bodies. It was restored to perfection in England both mechanically and cosmetically.

The car is powered by a water-cooled, single-overhead cam, four-cylinder engine with four-valves per cylinder, producing 110-horsepower, coupled to a four-speed gearbox, with overdrive, that propels it to a top speed of 94 mph. Items to note on this example include motorcycle fenders, large LeMans petrol tank, fold down windscreen, and racing instruments.

Bentley began production in 1919 and by the time the company went into receivership in 1931. 3,033 cars were produced and five LeMans victories were scored. When Rolls-Royce purchased the remains of the company, the racing programs was scrapped.
This is Tim Birkin's own 4.5-Litre Bentley and it was driven in more races in period than any other vintage Bentley. Built with a bobtailed rear end, YV7263 was modified to its existing bodywork after its first race at Brooklands. That same year it ran at LeMans, the German Grand Prix, the Irish TT and the Brooklands Double Twelve. After the Brooklands Double Twelve in 1929, the Hon. Mrs. Victor Bruce drove this car at Montlhery, breaking the single-handed 24-hour record at an average speed of 89.73 mph. It then joined the team of new Speed Sixes at LeMans, driven by Lord Howe and Bernard Rubin. It later served as a practice car before retiring to the country in the 1930s.
This car first raced at the Ulster TT in 1928 driven by its owner. Its greatest success came in the Brooklands 500 Mile Race when, wearing modified rear bodywork and driven by Clement and Jack Barclay, it won at an average speed of over 107 mph. YW5758 is still raced at historic race meetings driven by its owner. In 2001 it won the FIVA Award for originality at the Louis Vuitton Concours in Paris.
This Harrison-bodied coupe is very rare amongst vintage Bentleys. Of the 667 4.5-Litre cars built very few have survived in their original configuration. This car was ordered by a Mr. J.D. Gordon of Scotland as a fast touring car for the unpredictable local climate. It was specified with chromium plating of the hardware, a special A.T. speedomter, D-type gearbox and 'Sloper' SU carburetors. In 1929, it was given XV 494 London registration.

This Bentley is one of just two coupe bodies produced by Harrison for the 4.5-Litre and the sole surviving example. Design features of this vehicle include a raked front screen with opening capabilities, rain visors over the side windows and helmet fenders.

The car was finished in black with chrome trim and wheel discs. Inside were pleated leather seats with an integral rolled pillow which offered lumbar support and an adjustable feather. There were deep veneers and a silk screen for the rear window controlled from the front passenger seat.

As 1931 came to a close, the car's odometer showed 28,000 miles. The car managed to survive World War II intact and unharmed and by 1954 it was in the care of E.Ann Klein of Lancaster, Pennsylvania. Nicknamed 'Schwartzie,' the car sat in her collection for nearly twenty years before being purchased by another marque expert and Rolls-Royce author, John de Campi. Now completely restored, this is a unique, matching-numbers example of an early 4.5-Litre Bentley coupe.
The Bentley Boys were able to capture five outright victories in seven short years, proving their speed and endurance. Bentley was victories in 1924, but were unable to repeat this success in 1925 and 1926 with their 3 Liter models. Bentley responded by modifying a team car to take a 4 1/2-liter engine. Basically, the car - dubbed 'Old Mother Gun' - was essentially a three-litre team car fitted with a new cylinder block. When Bentley arrived at LeMans in 1927, the new 4.5-litre engine proved fast until the historic Maison Blanche crash. Though two cars were out and the third was badly damaged, Bentley still managed to win the race. A few months later, the new 4 1/2 liter engine was run at the Grand Prix de Paris, which it easily won. This was the first race win for the new 4.5-liter engine.

Bentley intended to create new works cars based on the 4 1/2-liter production chassis. The second new car was chassis number KM3088 (this example) and was given engine number MF3175 and received registration YW 2557. This 'Bobtail' was completed by Vanden Plas in June of 1928 with body number 1480 and was invoiced to Sir Ronald Gunter.

The first two cars produced, YV 7263 and YW 2557, were works specialized production chassis sent to Vanden Plas to receive lightweight LeMans coachwork. The body was created from an ash frame with fabric covering. In the back were a vertical spare tire and a D-shape fuel tank. The package was covered by a rounded aluminum shroud, the result of which earned it its nickname, the 'Bobtail.' The team cars also received the 'eyebrow'-type cycle fenders. They had quick-release caps for water, fuel and oil replenishment, a leather hood strap, a fold-flat front screen, aero-screens, large-diameter gauges, bucket-style seats and cycle fenders. Both cars were finished in the team's standard colors of Napier Green.

There were innumerable modifications that distinguished the works cars from the production cars. The updates to the works cars were done to save weight, improve reliability and performance.

For the 1928 24 Hours of Lemans, YW 2557 was driven by the 1924 LeMans winner Frank Clement and the 1927 LeMans winner Dudley Benjafield. The 'Bobtail' received significant competition from Stutz and Chrysler. Almost immediately, the 'Bobtail' recorded a new lap record at 72.7 mph. The first pit stop was made after three hours. By the evening hours, YW 2557 was running in 4th place. Unfortunately, the car suffered a broken frame. A broken radiator hose resulted a few laps later. Regulations stated that water could only be replenished ever 20 laps. YW 2557 was forced to retire on lap number 71. Old Mother Gun broke its frame just shy of the finish, but was able to limp to victory, driven by Barnato. Birkin drove the no. 3 car into 5th place.

Though the race had been a success, there were certainly room for improvement. Each of the team cars were given new frames with significant chassis strengthening. Birkin's 'Bobtail' was given a different style of fuel tank, a small trunk and a side-mounted spare. Thus, YW 2557 was left as the sole remaining 'Bobtail.'

YW 2557 raced at the inaugural Double Twelve Race at Brooklands on May 10th and 11th of 1929. It was driven by the 1927 Le Mans winner, Sammy Davis, and Gunter and wore no. 6. They were joined by Clement and Cook in YV 7263 and Barnato and Benjafield in the new Speed Six. The Speed Six would retire, although it was leading at the time, averaging in excess of 92 mph. The Clement and Cook 4 1/2-liter Bentley retired a day later, leaving only YW 2557 to battle the Alfa Romeos. Though Alfa Romeo would take the victory, it was a close finish, with the Bentley finished admirably in 2nd.

Four weeks after the endurance race, Bentley returned to LeMans with a five-car team roster, including a singular Speed Six, Old Mother Gun, and the three other 4 1/2-liter team cars (including the Bobtail). The Birkin 4 1/2-liter car had just completed two 24-hour events.

Of the five Bentley's entered, only YV 7263 failed to finish. By the closing hours of the race, the Bentley's were well in the lead. W.O. Bentley ordered the team cars to slow the pace. At the close of the 24 hours, Bentley was in positions 1,2,3 and 4. Benjafield and Baron d'Erlanger had driven YW 2557 to a 3rd place finish.

1929 had been a successful season for Bentley. For the following year, a total of three Speed Sixes had been completed for competition. W.O. favored the Speed Sixes while Birkin favored his personal project, the 'Blower' Bentley.

YW 2557 remained with the team. It was used for practice by Sammy Davis and Clive Gallop at Brooklands. It was retained by Gunter until 1930 when the team car was sold to Lauchlan Rose. Mr. Rose retained the car for three years and during his ownership factory service continued which included the installation of a new D gearbox. Additional service work followed a minor accident in June of 1932.

Rivers Oldmeadow purchased the car in 1933. The car was well used and by 1939, it had over 100,000 miles. In late 1939 or 1940, the car was sold to an unknown individual. It is believed that during World War II, the car suffered a serious engine blow-up, at which time the sump and crankcase were replaced with standard 4 1/2-liter parts. The original engine block, however, was retained.

Shortly after the end of the War, Mr. Rose was able to re-locate the car and re-purchase it once again. It would remain in the Rose family, eventually passing to Lauchlan's son Tom. Mr. Lauchlan Rose treated the car to a restoration in 1964. The Rose family would own the car for roughly 25 years, selling it in 1971 to Bill Lake. 33 years later, it was sold in 2004 after Mr. Lakes passing.

The current owner has treated the car to a complete preservation restoration. It has been given the factory racing sump off of LeMans winner 'Old Mother Gun' and a set of SU Slopers stamped 'KM spare,' the racing team's extra set of carburetors for YV 7263 or YW 2557. It has its period correct fabric covering, Bentley works-specific hardware, components and modifications. There is a proper tool kit and handbook, the original radiator, and original bellypans.

In 2012, the car was offered for sale at Pebble Beach presented by Gooding & Company. The car was estimated to sell for $5,500,000 - $7,500,000. As bidding came to a close, the car had been sold for the sum of $6,050,000 including buyer's premium.
By Daniel Vaughan | Nov 2012
In just seven years, Bentley achieved five outright victories at the grueling 24 Hours of Le Mans.

Gerald Bevan and his son Anthony were part of the English motorsports scene, early collectors of motorcars, and friends with Sir Henry 'Tim' Birkin. Antony drove a number of Bentleys, including Birkin's own works 4.5 Litre as his entry to the 1931 24 Hours of Le Mans.

During the years surrounding Bentley Motors' sale to Rolls-Royce, Birkin and Mike Couper began a service center at Birkin's racing workshop. During this period, Birkin sold his Number 3 Blower (YU3250) and his Works 4.5 Litre (YV7263) to the Bevans. The cars would remain with the Bevans for a number of years. Along with the two factory team cars, the Beavans also purchased a production 4 1/2 Litre (chassis MF3153). The car was originally intended for export to Jose Shepherd & Bell of Argentina. It was given a Vanden Plas Sports Four-Seater (body number 1457). The body was given a windscreen featuring extended irons, which swept forward along the metal-paneled scuttle. This feature was known to have been performed on a number of 3 Litres and 4 1/2 Litres destined for Argentina. The remainder of the body was finished with Weymann fabric.

Many of the cars delivered to Jose Shepherd & Bell were destined for racing by their Argentinean clientele. This example, however, and two other 4 1/2 Litres ordered by Jose Shepherd & Bell in 1928 were returned to the United Kingdom a little over a year later. The cars received some minor servicing and were then sold as new, with guarantees.

Chassis MF3153 was next purchased by Gerald Bevan and, by association, his son Anthony Bevan. Upon receiving the car, it was significantly upgraded. With the help of the factory, and Tim Birkin, and the Birkin and Couper racing and service workshop, the 4 1/2 Litre was fitted with numerous Le Mans-specifications features. It was given a stone guard affixed to the radiator and a quick-release radiator cap, as was standard for team cars. A large-diameter rev counter was fitted to the dash. It was also given a Le Mans-type petrol tank with quick-release cap. The Le Mans tank required the relocation of the rear-mounted spare wheel to the side of the car. It is also believed that the fenders were changed to the cycle type now seen on the car. One other significant upgrade was the magnesium, or Elektron, blower crankcase, SM3905. Furthermore, the 4 1/2 Litre was fitted with a magneto turret out of Bernard Rubin's own 4 1/2 Litre (HM3187), which was rebuilt as the first 'Blower' Bentley. Having originally been equipped with 'Sloper' SU Carburetors and other late-production components, including the aluminum sump, MF3153 became the ultimate specification 4 /2 Litre (un-supercharged).

After the upgrades were completed, the Bevan's new tourer had every bit of the look and feel of a proper LeMans team car. It is believed that Bevan went on to race the car at Brooklands in 1931 in the Warwick Junior Long Handicap and the Second Easter Mountain Speed Handicap.

In September of 193, the 4 1/2 Litre joined a fleet of two other Vintage Bentleys purchased by Sir Guy Domville Baronet, a Lieutenant Commander in the Royal Naval Volunteer Reserve and a renowned bridge player.

In 1932, the Bentley found a new owner in Mr. L. Edwards. During Mr. Edwards's ownership, work was undertaken by McKenzie Motors, including the replacement of the gearbox. Mr. Edwards retained the car until William Francis Forbes-Sempill purchased the 4 1/2 Litre later that same year.

After the War, the Bentley passed to Terry Breen in 1946. Mr. Breen and his yard in North London became legendary among Bentley enthusiasts who were looking to acquire spares of complete automobiles. Mr. Breen recognized the special nature of MF3153 and kept it as his own. In Mr. Breen's care, the car saw frequent sporting use, including participation in the 1954 and 1957 Anglo-American Rally. During this time, Mr. Breen had the gearbox replaced with a proper D-Type unit.

After nearly two decades of ownership, Mr. Breen parted with MF3153, and he listed the 4 1/2 Litre for sale in the April 1965 issue of Motorsport. It was later purchased by Mr. J. Elvins, marking the start of a 15-year stewardship. The Bentley subsequently passed to Mr. G.R. Crosthwaite for a number of years before Roland Jones purchased the car. Shortly thereafter, it was sold to Mr. M. Leake, who eventually sold it to Richard Saunders, the former president of the Bentley Drivers Club and owner of several significant vintage Bentleys. Mr. Jones had felt he made a mistake in selling the car, he later pursued the car and bought it back in 2002. His intent was to have the car restored to a level worthy of the car's quality. Richard Cresswell at VBE Engineering undertook the mechanical restoration, while the coachwork and finish was handled by Graham Moss. Tim Houlding was retained for his expert advice on the project. In 2005, the work was completed and it handily won Best of Show at the annual Bentley Driver's Club Concours. A short time after this showing, the Semi-Le Mans Bentley found a place in a private German collection where it was stabled with some of the greatest purebred pre-war sports cars.

In 2011, after purchasing a factory team car, MF3153 was sold to a US collector. Today, the car remains in exceptionally correct order, retaining its major original components. The chassis is properly stamped in both locations, as is the front axle and the steering box. Both sides of the original hood are stamped with the chassis number as well. The engine number, SM3905, is properly stamped on the crankcase. The correct vanden Plas body number, 1457, can be found stamped in the body's ash frame as expected. The Bentley is accompanied by a tool kit with many original pieces and an original 4 1/2 Litre owner's handbook.

The 4398cc single overhead cam four-cylinder engine has twin SU 'Sloper' carburetors and produces an estimated 130 horsepower. There is a four-speed non-synchromesh D-Type gearbox and four-wheel mechanical drum brakes.
By Daniel Vaughan | Jun 2013
The Bentley 4 1/2 liter came into existence to fill a void left by the 3-liter and the 6.5-liter variants. The 3-liter suffered from underperformance while the 6.5-liter was unsafe for the roads. The 6.5-liter was powerful, and with poor road-conditions often caused tires to fail quickly. The solution was the Bentley 4.5-liter; a vehicle that had enough power to carry the vehicle down the road at a good pace. The chassis consists of channel-steel, front and rear suspension by semi-elliptic leaf springs, and 4-wheel drum brakes.
Production amounted to a total of 733 cars of all body styles. Fifty-four cars were equipped with the famous supercharged engine, 'Blower Bentleys,' built by the race driver Sir Henry 'Tim' Birkin as a private venture - against W.O. Bentley's wishes.

The 4.5-Liter Supercharged Bentley, better known as the 'Blower' Bentleys, is a sporting automotive icon that earned its place in history as an engineering marvel and powerhouse. Only 50 examples, plus an additional five racing prototypes, were created. In the modern era, they are among the top rank in collector cars throughout the world.

Engineer and founder W.O. Bentley was hesitant to adapt a supercharger to his 4.5-liter engines. Rather, the development was financed by a woman, the Honorable Dorthy Paget, who provided the funds necessary to complete the project. It was for Henry R.S. 'Tim' Birkin, one of the 'Bentley Boys' who campaigned the Bentleys at many venues and various competition events bringing recognition and victories to the Bentley marque. The list includes Brooklands with its closed oval course, and the other extreme, LeMans, with his challenging road course.

Birkin had intended to race the supercharged 4.5-liter Bentley at LeMans in 1929, but lubrication problems on the early cars halted those plans. Instead, Woolf Barnato (Bentley's chairman and fellow factory team racer), Birkin, and Glen Kidston drove the Bentley Speed Six Models in 1929 to victories at LeMans.

Birkin was able to convince Barnato to enter the 'blower' Bentley in the 1930 LeMans race. In order to do so, homologation requirements had to be satisfied. The rules stated a minimum of 50 examples had to be built. Bentley officially introduced their production versions of the cars at the 1929 Olympia Motor Show, with the fist cars on sale in April of 1930.

With homologation requirements satisfied, Bentley entered two blowers and three Speed Six models. Birkin's LeMans blower was co-drive by Jean Chassagne. The Blower Bentley showed great promise early in the race, and by the fourth lap had passed a highly-competitive supercharged Mercedes at 126 mph. In the process it shredded a tire and was forced to stop. At the time, they had been averaging 89.66 mph per lap, which was a new lap record for the course.

The other Bentley's were given the job of chasing down the Mercedes. Their job became much easier when the Mercedes was forced to retire when their battery died. The Blower Bentley's would endure similar fate, as they were forced to retire in the 20th hour. The Speed Six models went on to secure a 1-2 Bentley victory.

1930 was the last year the Bentley factory team would compete at LeMans, as the company had fallen on very difficult economical times. Dorothy Paget eventually withdrew her support for the Birkin blowers as the cost to compete continued to escalate. This brought an end to the short-lived saga of the Bentley blower era.
By Daniel Vaughan | Apr 2008
For more information and related vehicles, click
here
120 years of motor sport at Mercedes-Benz take centre stage at the Goodwood Festival of Speed 2014
'Addicted to Winning': at this year's Goodwood Festival of Speed, Mercedes-Benz looks back on some fascinating racing victories of the last 120 years •The unique motor sport heritage of the Mercedes-Benz brand is being celebrated with an exclusive installation by sculptor Gerry Judah •Mercedes-Benz and Gran Turismo®6 jointly celebrate '120 years of motor sport' Stuttgart. – The thrilling victories of the Mercedes-Benz Silver Arrows mark the peaks of the history of motor sport for...[Read more...]
LOUIS VUITTON CREATES TAILOR-MADE LUGGAGE FOR THE BMW i8
Louis Vuitton creates tailor-made luggage for the BMW i8. Forward-looking travel bags for progressive driving made from carbon fibre. Munich. Exceptional luggage for an exceptional automobile. Louis Vuitton, the pioneer of the art of travel, has created a tailor-made set of luggage for the most progressive sports car – the BMW i8 plug-in hybrid. The innovative collection of luggage comprises two travel bags, a business case and a garment bag. To ensure optimal use of space, the lugg...[Read more...]
ICONIC BLOWER BENTLEYS PRIMED FOR MILLE MIGLIA CHALLENGE
Famous, supercharged Bentleys set for 1,000 mile Italian epic •'Bentley Boy' Tim Birkin's 1930 Le Mans racer leads charge •Original Bentley Motors 'demonstrator' completes team (Crewe, 14 May 2013) Bentley Motors will compete in this year's Mille Miglia with two unique 4 ½ litre Supercharged 'Blowers'; a 1930 Le Mans race car belonging to perhaps the most famous and daring of the Bentley Boys and a company demonstrator that is still going strong even after nine decades on the road. The N...[Read more...]
Four Magnificent Motorsport Legends Return to the Public Eye at Gooding & Company's Pebble Beach Auctions
Gooding & Company, the acclaimed auction house celebrated for selling the world's most significant and valuable collector cars, is proud to announce that it will present four magnificent motorsport legends – a 1928 Bentley 4 1/2 Litre Le Mans Sports 'Bobtail' team car, the 1964 Ford GT40 Prototype 104, a 1955 Ferrari 857 Sport and a 1960 Porsche RS60 Spyder – at its Pebble Beach Auctions on August 18 and 19, in association with the prestigious Pebble Beach Concours d'Elegance. Originating in fou...[Read more...]
Bentley Ready For Classic Thousand Mile Challenge
•Iconic Bentley Blowers ready for great Mille Miglia adventure •Bentley Continental W12 and V8 models join historic cars in Italy (Crewe, England & Brescia, Italy. 16 May, 2012) W.O. Bentley's gift for creating cars that combined the speed of a thoroughbred racing machine with an enviable reputation for strength and comfort, allowing them to effortlessly cover hundreds of miles, is set to be underlined once again at the 2012 Mille Miglia when two 4½ litre Bentley Blowers take on the ...[Read more...]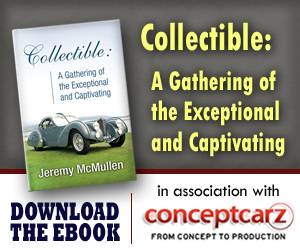 Bentley
Monthly Sales Figures
Volume
December 2014
412
November 2014
323
October 2014
282
September 2014
236
August 2014
241
July 2014
201
June 2014
216
May 2014
233
April 2014
209
March 2014
280
January 2014
192
(More Details)
© 1998-2014. All rights reserved. The material may not be published, broadcast, rewritten, or redistributed.