1935 Lincoln Model K news, pictures, specifications, and information

Tweet
The onset of the Great Depression sent car manufacturers struggling to find a way to stay in business. The producers of the luxury and exclusive vehicles felt the most pain. The small group of people who could afford the stately vehicles dwindled in size. Those left with the means to purchase one often avoided the option, some believe it was due to public opinion and perception. The manufacturers that had a wider range of vehicles available for the wealthy, middle-class, and the poor were better able to compete.

Lincoln vehicles were tailored to the wealthy. During the Great Depression, they suffered. Financial backing from the Ford Motor Company helped them through this difficult time. Edsel Ford championed their product line and was a big supporter of the Lincoln vehicles. Their powerful engines and attractive bodies were truly impressive. Many were clothed by talented coachbuilders such as LeBaron, Dietrich and Brunn. This example shown was bodied by the Brunn & Company and is a testament to the quality and their art. It is one of the few remaining Lincoln convertible coupes bodied by Brunn. The 1935 model year was the final year for the wire wheels and flowing fender lines.

Hermann Brunn of Buffalo, NY founded the Brunn and Company in 1908. His reputation began to grow and as time progressed, became renowned for his quality and style. His son, Hermann C. Brunn, later joined the business after an apprenticeship at Kellner in Paris. The company had a long and prosperous career that lasted until World War II. Hermann C. Brunn continued his career at Ford working in their design department.

At the RM Auctions in Meadow Brook of 2006, this vehicle was estimated to fetch between $175,000 - $225,000. It found a new home at $231,000.
By Daniel Vaughan | Aug 2008
Convertible Coupe
Coachwork: Brunn

The Lincoln K-Series (also known as the Model K, reflecting the earlier Ford Model K) was a line of luxury vehicle produced by Lincoln from 1931 to 1942. While the original K-Series featured a 385 cubic-inch V8, a V12 became standard in 1933. Customers also had the choice of ordering fully custom coachwork.

The 1935-1940 Lincoln Model K was the senior Lincoln of the late '30's following the advent of the medium-price Zephyr for 1936. All had the 'K' designation and the 414 cid V12 introduced with the 1934 KA/KB. It was still very costly, so production dwindled as the lean years wore on - as it did for multi-cylinder Packards and Cadillacs.

Both V-12 engines were replaced for 1934 by a single 414 cubic-inch version of the new Model KA V-12, with the KA and KB names now denoting the wheelbase only. Styling changes included a body-colored grille surround and the replacement once again of louvers with doors on the side of the hood. The Lincoln line was greatly trimmed for 1935, with all cars simply called the Model K. The marque attempted to improve profitability by focusing on the lofty over-$4,000 segment, limiting sales in the depression-wracked United States.

It is believed that approximately 1,434 models of the 1935 Lincoln Model K were produced.
Despite the lingering Depression, Lincoln continued to focus on its high end market, albeit a quickly diminishing one. Only 1,411 Lincolns were sold in 1935 - on two wheelbases and divided among 20 different body styles!

One of the more popular body styles was this two/four passenger coupe by LeBaron (note the rear rumble seat). An option available to Lincoln owners having the chassis painted the same color as the body. This was done on this Lincoln - in Brewster Green. This Lincoln cost its original owner just under $5,000.

All Lincolns were powered by Lincoln's powerful V-12 motor; 414 cubic-inches developing 150 horsepower.

The ultimate elegant conveyance for two passengers, this 12-cylinder Lincoln with coachwork by LeBaron sold for $4,600 when new. Powered by Lincoln's 414 cubic-inch V12 and weighing over 5,000 lbs, 23 examples of this body style were built in 1935. The elegant leather top, side mounted tires, and sweeping lines made this a popular choice for luxury buyers.
For 1935, Lincoln moved the passenger compartment forward on the wheelbase and the hood was shortened accordingly. This design concept mirrored in Fords that year as well. These changes brought a lower center of gravity for better handling and a smoother ride.

The 67-degree V-12 engine offered 150 horsepower at 3800 RPM, and was mated to a 3-speed manual transmission. The cars were fitted with a live axles and Bendix Duo-Servo mechanical brakes making the Model L a solid, comfortable, and exclusive platform. In total, Lincoln built just 1,411 Model L vehicles in 1935.

In 1936, Lincoln introduced the streamlined Lincoln-Zephyr.

The Great Depression had crippled every aspect of the economy, especially the luxury car segment. Franklin Delano Roosevelt was president, having won election in 1932 on the promise of 'a new deal for the American people.' He won by a margin of nearly 17 points, carrying 42 of the 48 states and accumulating 472 electoral votes to incumbent president Herbert Hoover's 59.

Roosevelt's New Deal began to gain steam before the 1936 election campaign with landmark achievements such as instituting the Social Security system. Another popular campaign pledge which happened on December 5, 1933, was repealing Prohibition and putting the bootleggers out of business.

This 1935 Lincoln Model K V-12 Phaeton is known as Franklin Delano Roosevelt's California campaign car. FDR used it for appearances around Los Angeles, riding in the back of an open luxury car waving to the crowds that always turned out to greet him.

Sid and Jenny Craig acquired this Lincoln K in 1993 from Tom Barrett through the Classic and Vintage Car Company in Beverly Hills. It rides on a 136-inch wheelbase and was delivered in the Royal Dark Blue in which it has been restored. It wears coachwork type 544, a standard four-door sedan, and is believed to have been specifically bodied for FDR's California use by his local supporters.

The restoration is an older job that still shows well in modern times. It has folding side windows, rear compartment footrest and jump seats, dual enclosed sidemounts with mirrors, a orraine remotely operated spotlight, wide whitewall tires on wire wheels a luggage rack and, importantly for FDR, a smoker's kit in the rear.

In 2009, this vehicle was offered for sale by Bonhams Auction at the Quail Lodge Resort and Golf Club in Carmel, CA. As bidding came to a close, the lot had been sold for the sum of $348,000 inclusive of Buyer's Premium.
By Daniel Vaughan | Nov 2009
Lincoln vehicles were tailored to the wealthy, and during the Great Depression, Lincoln's production suffered. This Lincoln model is number four of the 13 built and is powered by a 414 cubic-inch V-12 engine offering 150 horsepower.

This non-collapsible cabriolet (Model K 304-B), although collapsible over chauffeur's compartment, was purchased from a Canadian body shop, where it had resided for many years. There is little history of the previous owners, although this model was referred to as the President's Car. One of four survivors was the Presidential Car for the first President of the Philippines and resided in the Presidential Museum in Manila, Philippines.

This style Lincoln is also known as Franklin D. Roosevelt's California campaign car, as he would ride in the open back and wave to the crowds. The remaining two Lincolns are in museums in the United States.
Convertible Roadster
Coachwork: LeBaron

In 1935 V12 Lincoln KB simply became known as the K. Despite production of the new Lincoln Zephyr, the Model K was sold from 1935 until 1940. In 1935, apart from the open touring car, Lincoln's soft-top sporting models were the LeBaron Convertible Coupe and Convertible Sedan as well as Brunn's Convertible Victoria. LeBaron was the most prolific coachbuilder to dress the Lincoln chassis, offering a variety of formal and sporty body designs. The year 1935 was the last time Lincolns were fitted with the flowing fender line and wire wheels seen on this Convertible Coupe. Acquired in 2011, it has just been completely restored.
About 1,411 Lincoln Ks were sold in 1935, all on the KA and KB chassis with around 20 different body styles. This K sedan was built entirely by Lincoln in an effort to increase its dwindling profits. Created only a year before the more modern looking Lincoln-Zephyr, this car still shows its 1930s roots. Despite the introduction of the completely new and better-selling Zephyr, the K continued to be sold from 1935 until 1940. This unrestored Lincoln was owned by the same family between 1938 and 1985, and then the current owner acquired it. Since then, it has been driven only 6,000 miles and is has required only minor servicing.
Becoming a vehicle that was known for luxury, the Lincoln underwent a total transformation in 1931. Re-powered, re-styled, and becoming lower-priced, this entire transformation was done under the censorship of Edsel Ford. The Lincoln Model K replaced the Model L, and only a total of forty five models were ever produced.

With an increased horsepower from 90 to 120, the newly added Stromberg carburetor increased the engine with 384.8 cubic inches. With a price significantly lower than any other Lincolns, the Model K 7-passenger Touring vehicle was used primarily as a limousine. Though at $4,400, the model K still cost ten times the amount of a Ford.

The largest updates were contained in the body style. The wheel base was now increased to 145 inches with a longer hood, and rounded bumpers which now gave it a low and sleek profile. Dual trumpet horns and large bowl-shaped head lights now gave the front a stunning look. Utilized mainly as a limousine, sales were less than half of what they were in the late 1920s due to the Depression.

A reflection of the earlier Ford Model K, the Lincoln K-series was a luxury vehicle line that was produced until 1942. A V12 became standard in 1933, while the original K-Series featured a 385 in³ (6.3 L) V8. The option of ordering a fully custom coachwork was available for customers.

Appearing on a new chassis in 1931, the original Model K had a 145 in (3683 mm) wheelbase. Available as a dual cowl model, factory bodies were a 2 or 4-door phaeton. A derivative of the earlier L-series 60° V8, the 384.8 in³ (6.3 L) engine had a dual downdraft Stromberg carburetors, altered timing upped power to 120 hp (89 kW), and higher compression.

Splitting into two lines in 1932, the Lincoln K-series featured the carryover Model KA and the new V12-powered Model KB. The engine output was pushed to 125 hp (93 kW) while the V8 car reverted to a 136 in (3454 mm) wheelbase. Producing 150 hp (112 kW), the KB featured the marque's new V12, 447.9 in³ (7.3 L) 65° L-head unit. These two new lines featured a new grille with less of a surround, and vent doors rather than vertical louvers on the sides of the hood. Both series also featured a parking light on top of each front fender and 18 inch wire wheels.

The Model KA V8 engine was replaced in 1933 with a new 381.7 in³ (6.3 L) V12. The large KB engine shared very few similarities with this new L-head engine. Only a few minor changes that were readily visible occurred on the 1933 K-series. The return of hood louvers and the deletion of the bar linking the headlights were by far the most obvious updates. The chassis was also revised, along with thermostatic shock absorbers and transmission.

In 1934, the V12 engines were replaced by a single 414 in³ (6.8 L) version of the updated model KA V12. The KA and KB nameplates now denoted the wheelbase only. For this year, the only styling updates included the replacement again of the louvers with doors on the side of the hood, and a body-colored grille surround.
For 1935, the Lincoln line was trimmed down considerable, as all vehicles where simply referred to as the Model K. Putting focus on the lofty over-$4,000 segment, the marque was attempting to improve profitability, though unfortunately limiting sales in the depression devastated US.

The following year, a more modern Lincoln Zephyr was debuted. Costing much less, the Model K's days were considerably numbered. However, despite its high $4700 price-tag, a 7-passenger Model K limousine was the marque's best-selling model for 1936. A new and improved raked windshield and pressed steel wheels were also part of this years update.

Continuing in production for the next five more years, the Model K unfortunately faced a decrease in sales in comparison to the more modern Zephyr and the new flagship Continental which became more appealing to buyers. Though production was mostly ended with the 1939 model year, one final Model K, the 1942 model was a one-off 'Sunshine Special' convertible limousine that was built especially for President Roosevelt.
By Jessica Donaldson
For more information and related vehicles, click
here
Postwar Ferrari Named Best of Show at 2014 Pebble Beach Concours d'Elegance
1954 Ferrari 375 MM Scaglietti Coupe Named 'Best of Show' PEBBLE BEACH, Calif. (August 17, 2014) -- Excited cheers echoed across the 18th fairway of Pebble Beach Golf Links Sunday when a 1954 Ferrari 375 MM Scaglietti Coupe was named Best of Show at the 64th annual Pebble Beach Concours d'Elegance. The car, owned by Jon Shirley of Medina, Washington, was the first postwar car to take the top award at the prestigious event in nearly five decades. It was also the first Ferrari to win. ...[Read more...]
Two Best of Show Winners : Similar Designs : Same Owner
When these two vehicles won Best of Show honors at major Concours d'Elegance events, they both were owned by Judge Joseph Cassini III. The green colored Chrysler 4 door Phaeton with tan convertible top wears coachwork by LeBaron. In 2012, it won the Best of Show title (for an American car) at the Concours d'Elegance of America at St. Johns. The other car is a Packard 2 door Convertible Victoria with coachwork by Dietrich. It won this years Pebble Beach Concours d'Elegance Best of Show honors...[Read more...]
63rd Pebble Beach Concours d'Elegance Names 1934 Packard 'Best of Show'
The competition showcased 248 cars, including 48 from abroad PEBBLE BEACH, Calif. (August 18, 2013) -- A 1934 Packard 1108 Twelve Dietrich Convertible Victoria owned by Joseph and Margie Cassini III of West Orange, New Jersey, was named Best of Show at the 63rd Pebble Beach Concours d'Elegance, held Sunday on the 18th fairway of Pebble Beach Golf Links at Pebble Beach Resorts. The event showcased 248 cars from 36 states and 12 countries and raised $1,277,007 for charity. 'This Pack...[Read more...]
Pair Of Majestic Duesenbergs Top RM's $10.7 Million Hershey Sale
• RM Auctions generates $10.7 million in sales with 95 percent of all lots sold at its Hershey, Pennsylvania auction • Top sales honors go to a pair of historic Duesenbergs from the distinguished Ray Bowersox Collection • Pair of Packards – one magnificently restored and one in unmolested, original condition – also attract significant interest, well-exceeding pre-sale estimates • Auction draws international audience, with bidders representing 17 countries around the world • RM continues it...[Read more...]
Cherished Classics From The Pettit Collection Will Be Offered Without Reserve
• The 1929 Duesenberg 'Blue J' and 11 collector cars from the William A. C. Pettit, III Collection will be sold at Gooding & Company's Pebble Beach Auctions
• Estate Proceeds will benefit the Shriners Hospital for Children®-Tampa
Gooding & Company, the acclaimed auction house celebrated for selling the world's most significant and valuable collector cars, is honored to present the finest automobiles of the William A.C. Pettit, III Collection at its Pebble Beach Auctions on Aug...[Read more...]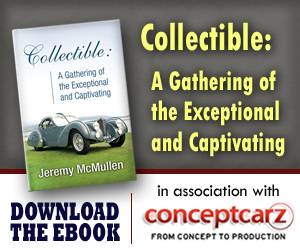 Lincoln
Monthly Sales Figures
Volume
December 2014
9,690
November 2014
8,113
October 2014
8,883
September 2014
7,257
August 2014
8,146
July 2014
7,863
June 2014
7,271
May 2014
8,845
April 2014
6,803
March 2014
8,969
February 2014
6,661
January 2014
5,973
(More Details)
© 1998-2014. All rights reserved. The material may not be published, broadcast, rewritten, or redistributed.