1939 Buick Century news, pictures, specifications, and information

Tweet
1939 was a big year for Buick in terms of their styling and fashion. The 1930's were coming to an end and the 1940's were on the horizon. In the world of automotive design, the 1930's had been stellar. Lots of experimentation had resulted in big changes for the automobile.

This would be the final year for the Buick headlights to be located externally. The grill was updated giving a new and unique appearance. This example shown is one of 790 Convertible Coupes produced. There are dual mounted spare tires with full hard covers. The 'Stream Board' running boards were optional equipment at the time, but the original owner chose to purchase them, completing a wonderful ensemble.

During the close of the 1990's this vehicle underwent a restoration. It has since amassed a wide array of awards.

A partial list of awards includes:

2001 Best of Class CCCA Concours d'Elegance, Hickory Corners, Michigan
2001 Best of Class Ault Park Concours d'Elegance, Cincinnati, Ohio
2001 Best of Class Boonshoft Museum of Discovery Concours d'Elegance, Dayton, Ohio
2003 Best of Class Chrysler Indianapolis Concours Grand Prix, Indiana
2003 Best of Show Willistead Classic Concours d'Elegance, Windsor, Ontario
2003 Amelia Award Amelia Island Concours d'Elegance, Amelia Island, Florida
2003 Blue Ribbon Awards Concours d'Elegance at Cranbrook, Bloomfield Hills, Michigan

AACA:

2001 1st National Junior Hickory Corners, Michigan
2002 National Senior Elizabethtown, Kentucky
2003 Grand National Award New Bern, North Carolina

BOC (Buick Owners Club):

2001 Best of Class Buick Club at Len Immke Classic, Columbus, Ohio
2001 Best of Class Buick National Meet, Kokomo, Indiana
2001 National Senior Buick National Meet, Kokomo, Indiana
2001 The Guy Bennett Award: For Highest Point PreWar Car – Buick National Meet, Kokomo, Indiana

At the 2006 RM Auctions in Meadow Brook, it was estimated to sell between $80,000 - $100,000. It sold for an impressive $170,500.
By Daniel Vaughan | Dec 2006
The Buick Century models built between 1936 and 1942 were true high-performance cars, capable of delivering speeds near the 'century mark.' They combined the largest and most powerful Buick engine of the time, a 320-cid straight-eight, with the smallest and lightest Buick bodies then produced.

All 1939 Buicks featured new styling, with a low, wide 'waterfall' grille that was inspired by European Grand Prix racing cars of the era. Century models for 1939 had a 126-inch wheelbase, five inches longer than the Special of the same year. The extra length was added ahead of the cowl, to accommodate the larger engine used in the Century.

The Century Convertible Coupe, Model 66C, had a factory list price of $1,343, making it the most expensive Buick of its type in 1939. Only 850 were built, including 60 that were exported to other countries. The exhibited example is equipped with optional dual side-mounted spare tires, 'Streamboards' (lower body skirts which replaced the standard running boards) and a pair of GM Guide Super-Ray accessory driving and fog lamps - original cost, $10.45!

The current owner purchased this example in 1961, for $200. The prior owner had started to make it into a hot-rod, but had lost interest in the project. The rare Buick was restored to its original 1939 configuration in 2000.
The Buick Century, designated Series 60, was the brainchild of general manager Harlow Curtice. For 1939, Buick abandoned the rumble seat and installed indoor 'opera seats' in the rare of coupes and convertibles. Directional signals became standard, operated from a switch on the new 'Handishift' column-mounted shifter.

This Century Convertible was an AACA Senior First winner in 1981 and was restored about that time and has been carefully preserved ever since. It is a highly presentable example with a good paint job that has no checking or major chips. There is a tan canvas top in good condition and the seats and door panels have been re-upholstered in tan vinyl. There is a brown rubber mat in front and carpet in the rear seat area. The red plastic steering wheel is in good condition and has no crack.

In 2009, this car was brought to RM Auctions 'Vintage Motor Cars of Meadow Brook' where it was estimated to sell for $45,000-$55,000 and offered without reserve. As bidding came to a close, the lot had been sold for the sum of $49,500, including buyer's premium.
By Daniel Vaughan | Sep 2009
In 1930 Buick introduced their Series 60 which served as a replacement for the Series 129. There were seven body styles to select from, all sitting atop a 132-inch wheelbase. The four-door phaeton with seating for seven cost the least, selling for nearly $1,600. Only 807 examples of this body style was produced in 1930. The Most expensive body style was the Limousine, also with seating for seven, and demanded a price of nearly $2,100. This body style was the most exclusive, with only 690 examples produced. The most popular setup in this series was the four-door Special Sedan which had seating for five and sold for $1,760. A total of 12,508 examples were produced.

The Series 60 cars were powered by a 331 cubic-inch six-cylinder engine that produced 80 horsepower. The cars were given many amenities such as fully carpeted interiors, Fisher Vision & Ventilating windshields, internal-expanding four-wheel mechanical brakes, and Lovejoy two-way shock absorbers. The standard paint color for the Buick Series 60 cars was Premier Green.

For 1931, the Series 60, now known as the Series 8-60, was similar to the Series 40 but had a larger wheelbase and engine. All body styles had a passenger-side windshield wiper as standard equipment. The open model cars were given genuine leather while the closed cars had either mohair plush or cloth of the finest materials. Mechanical four-wheel brakes, rubber engine mountings, Synchromesh gearbox, oil temperature regulator and a fuel pump were all standard equipment. The standard engine was an eight-cylinder unit which displaced 272 cubic-inches and was capable of producing 90 horsepower.

The body styles were similar to the Series 50 lineup, but the Series 60 did not have a two-door sedan or convertible coupe. The wheelbase measured 118-inches. The most popular body style for the 1931 Series 60 was the Sedan with four doors and seating for five. A total of 30,665 were produced of this body style and cost a base price of $1,355.

For 1932, Buick added to additional body styles to the Series 60, now offering a total of seven models to select from. The two new additions were the Victoria Coupe and Convertible Phaeton. The Convertible Phaeton offered seating for five, leather interior, dual rear ashtrays, dual side mounted spare tires, weather-proof rear-mounted trunk, and a choice of either wood or wire-spoke wheels. The new Victoria Coupe was also a two door model with seating for five. It featured a large door window and large rear side window. There was a rear mounted spare tire and wood-spoke wheels as standard equipment. The cost to own this body style was $1,290 with a total of 1,514 customers opting for this vehicle. The most popular body style continued to be the four-door sedan.

The 272 cubic-inch eight-cylinder engine was now producing 95 horsepower. It featured five main bearings, mechanical valve lifters, and a cast-iron block. Torque was rather impressive, measuring 200 foot-pounds.

The 1933 Series 60 Buicks sat atop a 127-inch wheelbase and were powered by a 272 cubic-inch engine which produced 97 horsepower. A slight increase in power over the prior year. Styling was similar to the Series 50. Mechanical brakes were standard, as was the Delco-Remy ignition, Fisher No-Draft ventilation, full-cushion engine mounting, dashboard mounted starter button, crankcase ventilation, skirted fenders, and Synchromesh gearbox. There were five body styles to select from, including the Convertible Coupe, Sport Coupe, four-door Sedan, Victoria Coupe, and Convertible Phaeton. Sales slowed considerably for 1933, with only 7,450 examples of the four-door Sedan - its most popular body style in the Series 60 range - sold. The economical condition caused by The Great Depression was to blame, as few were able to purchase a vehicle.

The Series 60 saw slight improvements in 1934, now sitting on a 128-inch wheelbase, powered by a 278 cubic-inch engine which produced 100 horsepower, and saw the addition of a new Club Sedan body style. Sales for the four-door Sedan was just over 5,000 examples. The Club Sedan was the most popular body style this year, with a total of 5,395 examples sold. It surpassed the four-door sedan by around 224 sales.

Sales continued to decline in 1935, with the most popular body style being the Club Sedan and sales for this settled at a dismal 2,762. The four-door Sedan only found 1,716 buyers. Again, this was due to the economical depression of this era.

In 1936, the Buick Century appeared in the Series 60 lineup. The name 'Century' was used to imply a top speed of 100 mph; during the 1930s the 'Century Mark' was used as a way of distinguishing 100 mph cars. The 100 mph top speed in the Series 60 was due to a new 320 cubic-inch straight eight engine that produced 120 horsepower and 238 foot-pounds of torque.

Styling changed in 1936 with the Series 60 now featuring the new Art deco look. They featured founded grilles, vertical bars, and rearward sweeping lines. The wheelbase measured 122-inches and there were five body styles to select from. Sales were very strong, with over 17,800 examples of the four-door sedan being produced. The next most popular model in the Series 60 range was the two-door Victoria Coupe which saw production reach 3,762 units. The base price for a Series 60 was just under $1,100; the most expensive was not that much more, selling for $1,135. All of the Series 60 were equipped with a sliding gear three-speed transmission with floor shift controls. Hydraulic brakes could on found on all four corners.

1937 was another big year for the Series 60 Century. Sales surpassed 20,000 for the four-door Sedan. The wheelbase on all Series 60 body styles grew to 126-inches and the 320 cubic-inch engine produced 130 horsepower. This engine was used on the Series 60, Series 80, and Series 90. A two- and four-door slopeback sedan were added to the list of body styles, now totaling seven to select. The Century's had an all-steel Fisher Unisteel 'turret-top' body that allowed a wider instrument board, and more interior room for the passengers.

Horsepower increased in 1938, now rated at over 140. Torque was up to nearly 270, which was more than adequate to satisfy the 100 mph speed that the Century name demanded. The slopeback two-door sedan lasted only one year, as it was no longer available in 1938. Sales dipped a bit, now with the high-selling four-door sedan only fetching 12,364 willing buyers. The decline was by more than 6,000 in comparison to the prior year. All other body styles hovered around the 1,000 to 2,000 production units for 1938.

Styling changes continued to occur and for 1939 that meant larger windows. In the rear the window was now a one-piece fixture that was over 20 percent larger than in prior years. Similar increases in size could be found in all windows, with the front receiving the largest increase at over 25-percent.

The wheelbase and much of the mechanical components remained unchanged over the prior year. The interior was now mahogany garnish moldings. Buyers had the option of selecting the standard running boards or the optional streamboards.

The Sport Sedan, Business Coupe, Sport Phaeton were no longer offered. Available body styles included the four-door sedan, Sport Phaeton, Convertible Coupe, Sport Coupe, and Touring Sedan. Sales for the four-door Touring Sedan rose to 18,462. The two-door Sport Coupe also experienced strong sales, with 3,408 examples being sold.

As Buick closed on decade and entered into another, they chose to enlarge the Series 60 Century by 5.5-inches. A five-passenger business coupe that had a rear seat was added to the list of available body styles. Only 44 examples were produced and carried a price tag of $1,130. The most popular body style was again the four-door Touring Sedan, with 8,597. This figure was considerably off in comparison to the prior years. In fact, total sales for all body styles in the Series 60 range was less than 10,000. Other Series, such as the Series 50 and Series 40 were extremely popular, with over 200,000 units produced between the combined series.

Buick responded to this dwindling interest in the Series 60 by reducing the amount of body styles available, now registering just three. The list included the popular Touring Sedan, which accounted for 15,027 units, the 2-door Sedanet which saw production reach 5,521, and the 2-Door Business Coupe with 220 units being produced. The cars had a 126-inch wheelbase and a overhead-valve eight-cylinder engine that displaced 320 cubic-inches. The 'Fireball' engine featured dome-shaped pistons and combustion chambers. Horsepower was rated at an impressive 165 with torque at nearly 280 foot-pounds. This potent power-plant with the slender body styles made the Buick Century America's most powerful automobile.

In 1942 Buick offered a Sedan and two-door Sedanet. Combined sales for the two body styles was around 4,500. The cars retained their 126-inch wheelbase and 165 horsepower engine. The frontal styling characteristics of the prior year were carried over in 1942.

As America entered into the Second World War, automobile production was put on hold. When production resumed in 1947, the Series 60 was no longer offered. The Century name would appear in just a few years and would continue to adorn Buicks for many years to come.
By Daniel Vaughan | Aug 2007
The name Buick Century was the model name utilized by the Buick division of GM for their line of full-size performance cars from 1936 until 1942, from 1954 until 158 and from 1973 until 2005 for a mid-size vehicle. For the 1936 model year Buick renamed its entire model lineup in celebration of the engineering modifications and design advancements over their 1935 models.

For this lineup, the Buick's Series 40 model range morphed into the Special, the Series 80 became the Roadmaster and the Series 90 which was Buick's largest and most lux became the Limited. The Buick Century took over the place of the Series 60.

From 1936 until 1942 the Buick Century was created by joining sorter wheelbase Buick Special bodies to Buick's strongest eight-cylinder engine. The Special was driven by Buick's 233in³ that was rated at 93hp at 3,200 rpm, while Buick Centuries that were produced from 1936 until 1942 were powered by Buick's inline 320.2in³ at 120 hp. Both of these capacities made them the fastest Buicks of the era and both were capable of producing speeds of 95 mph plus. They earned the Century nickname 'the banker's hot rod.' At the end of the 1942 model year the Century was discontinued and the total model production only ended up counting for 10% of Buick's entire output.

1954 rolled in, and with it the Century name once again being introduced, using the same formula of joining the smaller, lighter Buick Special body to the largest and most fierce 322 cubic inch V8 engine. This gave Buick a powerful performance vehicle. Also included in this period's lineup was a station wagon model, which was a body style that had been otherwise unavailable during the Century's original production run in 1936.

One year later the California Highway Patrol placed a huge fleet order for Century 2-door sedans. This body style was not available to the general public and was a special order only. The Century 2-door sedan combined the Special 2-door sedan body shell with Century power-train and trim. In the popular TV series 'Highway Patrol', Broderick Crawford was shown driving a 2-door Century sedan during the first season.

The Century continued to remain in Buick's performance lineup with the engine power rising from 200 in 1954 to 236 in 1955, jumping to 255 in 1956 and in 1957 and 1958 it topped out at 300 from a bored-out 364 cubic inch engine. These were the final model years for the full-sized Century line.

From 1957 until 1958 the Century received GM's only hardtop station wagon, the Century Caballero, and this was because the Century was considered the senior 'small Buick'. Unfortunately the Caballero was not very popular to consumer, and the tolling was too expensive, and this caused GM to drop the hardtop station wagon body style. It resumed it 1959 divisional-wide new design program. The Century was renamed the Invicta for 1959.

The Century nameplate couldn't stay down, and in 1973 it once again appeared on the rear-wheel drive intermediate A-body, the same body that was shared with Pontiac GTO, LeMans, Grand Prix, Can-Am, Grand Am and Oldsmobile Cutlass Supreme. In 1973 all of GM's intermediate models underwent a redesign and the Century name replaced Skylark on Buick's mid-size sedans, wagons, and some coupes.

From this point forward, the Century was Buick's bread and butter of their smaller line, alongside the new up-market Regal coupe. This version was available with two and four barrel versions of the Buick 350 that put out 150 and 175 hp respectively. An option on this version was 250hp 455.

Since the Skylark coupe disappeared following 1972, the Century received the elite Gran Sport Performance option. Due to emission controls the Stage 455in³ (7.5L) V8 was slightly diminished, the Century GS coupes of 1973 until 1975 continued to be strong performers by the standards of the time. To meet fuel economy regulations, several later models of this particular generation became equipped with 231in³ (3.8L) V6s.

For both 1973 and 174 the Century now offered the Luxus high-end trim level, but in 1975 the 'high end' line was renamed the Century Custom. Also new this year was the all new 110 hp 231 V6 installed as standard equipment. The optional big-block 455 was now exclusive to the station wagon. The 455 was killed and the Oldsmobile 403 was available on 1977 Century wagons. For the 1976 model year, GM intermediates received a whole new facelift which gave the Century a taller and more flat grille along with quad rectangular headlamps.

The 'Century Special' was a Buick Special coupe was debuted from 1975 until 1977 and was marketed as part of the Century model lineup as an entry level car. The coupe was based on the 2-door fastback body style but the Century Special featured a special landau roof that covered most of the quarter glass. This gave it the appearance of the higher-lever formal roof vehicles. Both 1976 and 1977 models also featured a unique body-color header panel.

In 1978 a new design appeared on the scene, a downsized, redesigned Century in the form of a fastback coupe, or 'aeroback' and also a sedan, along with a more traditionally styled station wagon. This new car was narrower, over a foot shorter and a few hundred pounds lighter than the car before it. Due to fuel economy regulations the V6 engines were still standard. Buick's new 196 was the base engine which was introduced specially for the Regal and the Century. Optional were the 231 and the Chevy 305. For 1979 the Pontiac 265 and 301 replaced the Chevy engine.

The Century Turbo Coupe was one of the more rare models from 1979 until 1980 and it was powered by a turbocharged variation of the 3.8L V6 which offered performance like V8 but more reasonable fuel consumption. Unfortunately the Turbo Coupe wasn't nearly as popular as the similar Regal Turbo Sport Coupe of the same era, the total production was estimated to be less than 2,500.

Unfortunately the fastback sedan also didn't fare well, sales-wise, and it was updated to be more like a conventional notchback in 1980 and the 'Limited' coupe was dropped. The following year the fastback coupe was deleted. In 1982 the new front wheel drive Century was debuted and the existing notchback sedan and wagon models were transferred to the Buick Regal line.

An all new downsized Century was debuted in 1981, this time on the front wheel drive A platform, in both coupe and sedan form. For 1984 a station wagon was added to the lineup and replaced the old Regal wagon. The Buick Century was debuted in an Olympic version in 1984 which commemorated the 1984 games in LA.

Two years later, all variations were updated with a new, much more angular front fascia. With 189 inches overall length, the wheelbase was 104.9 inches. This generation offered both four-cylinder and diesel V6 engines though neither were very popular models. In the mid 1980's performance versions of several Buick models, including the Century coupe were available under the T-Type name. The performance was modest for the Century T-Type with Buick's 181in³ (3.0L) V6 that produced 110 hp. The 3.8 SFI engine produced 140-150 hp which offered sprightly performance in this relatively lightweight vehicle.

Sold new at Buick dealerships, 124 Buick Century Coupes were transformed into convertibles by Hess & Eisenhardt / Car Craft in Lima, Ohio from 1985 until 1986. These were not factory authorized convertibles, not considered a coach convertible.

For 1989 the Century received a pretty modest updo that included a more-rounded roofline though it continued on the A-body platform. The rear quarter windows were replaced with black plastic inserts with the Buick tri-shield emblem. The stand-up hood ornament was now standard while the front end received flush headlamps with a rounded grille.

The sedan models were easily recognized by the public due to their flamboyant full-width taillights. This was considered to be a very flashy feature on a smaller sedan, but it was one that carried on a Buick tradition of large taillights. In 1991 the exterior was mildly updated. In 1993 the 2.5L I4 was replaced with an all new 115hp 2.2L. The following year the coupe model was dropped and all models received a standard driver's side airbag. Also new this year, the 160hp 3.3L Buick V6 was replaced with a 3.1L V6 with the same power rating while power on the 2.2L I4 was up to 120hp with the introduction of MFI. The vehicle continued to carry on with the original 1981 style dash while a round speedometer replaced the wide rectangular one.

Three years later, the Century was redesigned for the final time. The four-door sedan was the only body style available, and it continued to be a front-wheel drive V6-powered configuration. The Century moved to the W-body platform. Both the Regal and the Century were virtually the same vehicle, and were distinguished only by the trim and engine differences. The Buick Century was priced lower than the Regal though, but it was also the lower powered and the 'plainer' of the two vehicles, and offered only a 3.1L V6 engine. The Century's reputation for quality remained the same though.

Once the Skylark was discontinued following 1998, the Century became Buick's entry-level vehicle for the first time and Buick attempted to position the Century as a lower-priced alternative to Honda's and Toyota's.

In 2005 the all new Buick LaCrosse replaced both the Buick Century and the Regal. For 2005 to mark the end of era, and a name with a rich history, a limited run of Centuries with special trim were produced. On October 25th, 2004, the final Buick Century rolled off the assembly line.
By Jessica Donaldson
For more information and related vehicles, click
here
NEW 2015 LINCOLN NAVIGATOR EQUIPPED FOR ENHANCED PERFORMANCE AND REFINEMENT
◾More powerful engine, redesigned exterior, updated interior and customer-focused technologies reaffirm Lincoln Navigator's leadership in the full-size luxury SUV market ◾New 3.5-liter, twin-turbocharged EcoBoost® engine delivers more power and torque than previous-generation Navigator, while providing EPA-estimated, best-in-class fuel economy of 16 mpg city, 22 mpg highway and 18 mpg combined ◾Available Reserve Package includes leather-wrapped instrument panel, armrests and gear shift, premiu...[Read more...]
FORD'S SUPPLIER DIVERSITY DEVELOPMENT PROGRAM: 35 YEARS OF EMPOWERING MINORITY, WOMEN AND VETERAN BUSINESS OWNERS
◾ Ford's award-winning Supplier Diversity Development (SDD) program celebrates its 35th anniversary; since 1978 Ford has spent more than $67 billion with diverse suppliers ◾ In 2012 Ford spent $5.7 billion with tier-one minority-owned suppliers, $1.2 billion with tier-one women-owned suppliers, and $2.1 billion with tier-one suppliers who use tier-two minority- and women-owned businesses ◾ A diverse supplier base brings a fresh perspective that can lead to cutting-edge innovations and help ac...[Read more...]
GMC PICKUPS 101: BUSTING MYTHS OF TRUCK AERODYNAMICS
• 2014 Sierra gains fuel economy, quietness from time in wind tunnel
DETROIT – The all-new 2014 Sierra full-size pickup truck spent more development time in a wind tunnel than any GMC pickup before it, resulting in design changes that benefit both fuel efficiency and interior quietness. To achieve improved airflow, aerodynamic engineers like Diane Bloch examined every millimeter of the truck to find areas of improvement, debunking some popular myths along the way. To study...[Read more...]
Edsel Ford's Speedster Stars at 'The Amelia'
Edsel Ford's 'continental car', a custom boattail speedster, will take its rightful place in the Sports Car Class of the 18th annual Amelia Island Concours d'Elegance. In the shape of Edsel's seminal speedster is the genesis of Ford's legendary design department. Edsel Ford was hardly 'a chip off the old block'. The acorn fell well away from the mighty oak that was Henry Ford, founder of the Ford Motor Company. Edsel was not just the President of Ford, he was a car guy to his core. His ta...[Read more...]
CHRYSLER GROUP LLC AND FIAT S.P.A. ANNOUNCE MOST ACCESSORIZED VEHICLES AND TOP-SELLING ACCESSORIES
Mopar Offers More Than 25,000 Accessories Worldwide •Ram 1500, Jeep Wrangler and Dodge Challenger are most accessorized vehicles in North America •Side steps, Jeep Wrangler tops and floor mats are best-selling accessories in North America •Fiat 500, Fiat 500L and Jeep Grand Cherokee among most accessorized vehicles in other global regions •Top-selling accessories announced for Europe, Middle East, Africa, Asia Pacific and Latin America February 11, 2013 , Auburn Hills, Mich....[Read more...]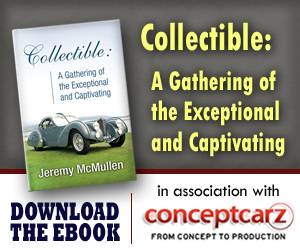 Similarly Priced Vehicles from 1939
Buick 40 Special ($849-$1,406)
Graham-Paige Model 97 Supercharged Combination ($1,070-$1,225)
LaSalle Series 50 ($1,323-$1,895)
Lincoln Zephyr Series 96H ($1,325-$1,795)
Packard 120 ($1,100-$1,900)

Average Auction Sale: $54,208
Buick
Monthly Sales Figures
Volume
September 2014
17,466
August 2014
22,143
July 2014
17,683
June 2014
21,403
May 2014
19,957
April 2014
19,214
March 2014
20,428
February 2014
19,192
January 2014
13,278
December 2013
15,379
November 2013
15,072
October 2013
17,555
(More Details)
© 1998-2014. All rights reserved. The material may not be published, broadcast, rewritten, or redistributed.