1937 Hudson Deluxe Eight Convertible news, pictures, specifications, and information

Tweet
The Hudson company was named after Joseph L. Hudson, a wealth Detroit businessman and founder of the Hudson Motor Car Company. During the 1920's the company built a reputation for their reliable Six and Super Six models. Their sister company, Essex, began producing a line of vehicles with six cylinder engines in 1924. This put pressure on Hudson to move further up-market which they did in 1930 with their Eight. The eight-cylinder engine used a side valve configuration and propelled Hudson into a new market.
The 1937 Hudsons achieved stunning success in the Class C, closed stock car racing circuit, breaking all existing records. Their durability and performance was unmatched and accounted for 38 records in 1937, many of them high speeds records and endurance runs.
This 1937 Hudson Deluxe Eight Convertible has an L-Head straight eight-cylinder 254.47 cubic-inch engine that produces 122 horsepower. It has a 'Hydraulic Hill Hold' electric pre-selector three speed transmission and four-wheel hydraulic drum brakes.
This example, with chassis number 743063 was estimated to sell between $60,000 - $80,000 at the 2006 RM Auctions in Meadow Brook. At the close of bidding, it found a new home at $72,600.
By Daniel Vaughan | Nov 2006
The Hudson Motor Car Company of Detroit produced the Terraplane automobile from 1932 through 1939. In 1932, it was known as the Essex Terraplane since the vehicle it was replace was known as the Essex. The Essex brand of vehicles had been with Hudson for a long time, first appearing in 1919. The Essex vehicles were low-priced alternative to mass-produced vehicles such as those by Ford and Chevrolet. The Terraplane continued this tradition by offering lots of internal room for its occupants and their luggage. The vehicle was inexpensive and offered in a variety of body-styles such as convertible, utility coupe, and truck. The vehicles were powered by a 212 cubic-inch L-head six-cylinder engine that was mated to a three-speed manual gearbox. Hydraulic brakes provided the stopping power for the 122 inch wheelbase. From 1935 through 1938 the Terraplane was offered with an optional steering column-mounted electric gear pre-selector and electro-mechanical automatic shifting system. It was manufactured by the Bendix Corporation.
By Daniel Vaughan | Nov 2006
All-New Ford Mustang Offers High Performance with Sleek New Design and Innovative Tech
•All-new sophisticated design clearly inspired by 50 years of Mustang heritage evolved to attract wider array of customers and expand global market availability •The new Mustang is the first car to offer four-, six- and eight-cylinder engines that each produce at least 300 horsepower – a 300-horsepower 3.7-liter V6, a more powerful 435-horsepower 5.0-liter V8, and an all-new 310-horsepower* 2.3-liter EcoBoost® engine •Mustang sets new performance and dynamics benchmarks for the brand with worl...[Read more...]
THE NEW AMG 4.0-LITER V8 BITURBO ENGINE
Powerful, innovative and efficient July 25, 2014 - Affalterbach -- Mercedes-AMG presents a new technological masterpiece: the AMG 4.0-liter V8 biturbo engine is a new development at the sporting heart of the new Mercedes-AMG GT car. This innovative eight-cylinder unit stands out for its sublime power delivery, the purposeful lightweight construction, as well as its high efficiency and environmental compatibility. With peak power of up to 375 kW (503hp) and maximum torque of up t...[Read more...]
GM'S TONAWANDA PLANT RETOOLED FOR HIGH-TECH ENGINES
BUFFALO, N.Y. – Some of General Motors' advanced manufacturing techniques to produce the all-new, Gen 5 Small Block engine family are microscopic, but they have a huge impact on the 75-year-old Tonawanda Engine Plant, where about 1,500 jobs have been created and retained since 2009. As a result of GM's $400 million investment, Tonawanda will eventually produce four versions of the Gen 5 Small Block – a 4.3L V-6, 5.3L V-8 and two variants of a 6.2L V-8. When the plant is at full product...[Read more...]
HIGHLIGHTS AND LOWLIGHTS FOR VOLKSWAGEN AT HOME RALLY
It was the home rally of all races where Volkswagen would fall short of their own high expectations for the first time since joining the FIA World Rally Championship (WRC) in January 2013. This was the first time Volkswagen have missed out on a podium place in a season which has seen the team pick up six rally wins in eight rallies. And all this despite World Championship leaders in the Drivers' and Co-drivers' categories Sébastien Ogier/Julien Ingrassia (F/F) and Jari-Matti Latvala/Miikka Antti...[Read more...]
Audi Confirmed For Salon Privé 2013
• Salon Privé 2013 - 4th to 6th September
Syon Park, London, 21 August 2013 – Audi is set to display the R8 V8 Spyder, RS 6 Avant and RS 4 Avant at Salon Privé 2013. A hand-built, high-revving V8 engine mounted just behind the passenger compartment of the Audi R8 V8 Spyder launches the stunning soft-top supercar to 62 mph in 4.8 seconds and on to a top speed of 187 mph. The mid-engine configuration helps to lower the centre of gravity for optimum road holding, while the slick...[Read more...]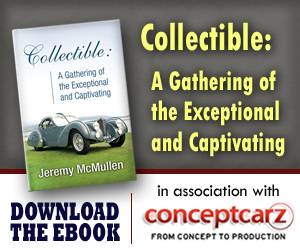 © 1998-2014. All rights reserved. The material may not be published, broadcast, rewritten, or redistributed.