1937 Lincoln Zephyr news, pictures, specifications, and information

Tweet
The Lincoln Zephyr was designed by John Tjaarda of Briggs with refinement by E.T. 'Bob' Gregorie of Lincoln. Powered by a 267 cubic-inch L-head 12-cylinder engine with aluminum alloy heads and cast steel pistons, and downdraft Stromberg carburetor, it produced 110 horsepower. Its aerodynamic body and stylish exterior made it sensational and popular, becoming Lincoln's best selling car.

The 'Teardrop' themed car was introduced at the 1936 New York Auto Show. Both the interior and exterior are Art Deco in design. So popular was the design, that it became the foundation for the 1940 Lincoln Continental, as well as Mercury and Ford models.

This 1937 Lincoln Zephyr Coupe has undergone a recent restoration. It was auction at the 2006 RM Auctions in Meadow Brook where it estimated to fetch between $75,000 - $100,000. The lot was sold at a price of $85,250.
By Daniel Vaughan | Dec 2006
This 1937 Lincoln Zephyr Coupe was offered for sale at the 2007 RM Auctions held in Amelia Island, Florida. The car was offered without reserve and estimated to sell between $75,000 - $125,000. The car is powered by a 267 cubic-inch L-Head twelve-cylinder engine capable of producing 110 horsepower. It has a three-speed synchromesh gearbox and four-wheel mechanical drum brakes. The body rests atop a 122 inch wheelbase.

The Lincoln Zephyr was first introduced to the public at the New York Auto Show in 1936. Its elegant Art Deco styling and teardrop configuration was a highlight of the show. The front teardrop style gave the impression of the vehicle in motion, even at a stand-still. The rear fenders were nearly enclosed which aided in the vehicles aerodynamics. The teardrop style was applied to many aspects of the vehicle, including the front and rear fenders, grill emblem, and lights.

This was the first Ford Motor Company vehicle to utilize a unibody construction. The technique allowed for a reduction in the vehicles overall weight, while maintaining a great deal of rigidity. The power plant was based on the Ford flathead V8.

The exterior of this example is finished in black and has a burgundy interior. It is an older restoration and shows some signs of aging; yet it is still in excellent condition. At auction, this car found a new owner, selling for $71,500.

In 2008, this car was brought to the 2nd Annual Vintage Motor Cars of Hershey presented by RM Auctions where it was estimated to sell for $60,000 - $80,000. It was offered without reserve. Those estimates were proven accurate when bidding reached $62,700 including buyer's premium. The lot was sold.

The Lincoln Zephyr pioneered unitized construction and was the first Ford product to have an all-steel roof design. The Zephyr models were fitted with front and rear transverse leaf springs and a V12 engine that displaced 267 cubic-inches and produced 110 horsepower. The V12 engine was based on the existing V8 Ford architecture and benefited from the 'lessons learned' over the years. The Zephyr models were available as a four-door fastback sedan or as a two-door sedan coupe. For 1937, a three-passenger coupe and the limited production Town Limousine were added to the line-up. For 1936, nearly 15,000 examples of the Zephyr were produced and accounted for over 90 percent of Lincoln's total production. The 1937 models were mostly unchanged and production nearly doubled, with nearly 30,000 examples produced.

This 1937 Lincoln Zephyr Coupe is painted in black and wears an older restoration. There is red pin-striping, dual rearview mirrors, wind wings, wide whitewall tires, body-color artillery wheels, and chrome hubcaps.
By Daniel Vaughan | Feb 2010
The Lincoln Motor Company responded to a diminishing American luxury car market by introducing the streamlined Lincoln-Zephyr V-12 for 1936. In creating this car, Lincoln borrowed heavily on the technical and manufacturing expertise of its Ford Motor Company parent as well adapting several Ford V8 design concepts and numerous mechanical components.

After initially offering only two Zephyr body types for 1936, both sedan. Lincoln expanded the 1937 line-up to also include a coupe and town-limousine. This year's Zephyr was promoted as a car 'priced below its specifications.' The Zephyr was powered by a 267-cubic-inch L-head V-12 engine that was designed in the image of the Ford V8 and developed 110 horsepower.

The Ford influence was also seen in the car's employment of transverse-leaf front and rear springs. The Lincoln-Zephyr's single and major innovation was its one-piece welded all-steel body and frame construction (now known as 'unitized'), making it one of the first American cars to use the concept.

This particular example is the Model HB-730 six-passenger sedan, which was priced at $1,265, and had a production run of 23,159. It was found in northern Michigan, where it had languished in a barn for more than 30 years. The ground-up restoration, done by the owner, took 11 months to complete.
The 'teardrop' styling theme of this Art Deco car is repeated in the front and rear lights, the fender skirts, and in the grill emblem. The style along with the V12 engine made the Zephyr one of the first successful 'streamlined' cars and one of Lincoln's best selling cars.

The interior followed the same elegant and stylish persona as the exterior, with a centered console with symmetrical driver's side and passenger side glove compartments and ashtray.

The Zephyr was Ford's first vehicle to feature unibody construction and was designed as a stressed structure. This meant it was lighter than but just as strong as conventional body on frame construction.

The V12 engine was based on Ford's proven flathead V8 and was a significant departure from the overhead valve V12s of Packard and Cadillac.

This example has been restored by its current owner within the last twenty years. It is factory correct throughout.

In 2008 this 1937 Lincoln Zephyr Coupe was brought to RM Auctions 'Vintage Motor Cars of Meadow Brook' where it was estimated to sell for $50,000-$70,000. The lot was sold for $66,000 including buyer's premium.
By Daniel Vaughan | Sep 2008
The 1936 Lincoln Zephyr was available as a 2- and 4-door fastback sedan. The following year a three-window coupe and a town limousine model was added the following year. The three-passenger coupe had a production run of just 5,199 units with factory list price of $1,165, making it the lowest-priced Lincoln ever offered.

This 1937 Lincoln-Zephyr Coupe was given a restoration that was completed in the late 2000s. Optional equipment includes a Columbia two-speed rear axle, heater/defroster and wind-wings.
The Lincoln-Zephyr, introduced in 1936, was one of the first cars with a truly modern aerodynamic design. It was named after the famous streamlined locomotive, the Burlington Zephyr, and was one of the first cars to use one-piece unitized all-steel body and frame construction - a major innovation. The split grille, which has the appearance of a boat breaking through water, still appears on today's Lincoln models. After initially offering only two Zephyr body types for 1936 Lincoln expanded the 1937 line-up to include a coupe and town-limousine.
In 1936 Lincoln introduced the Zephyr, named and styled after the streamlined Burlington Zephyr express train. The train was an aerodynamic diesel powered streamliner that brought an end to the steam-engined trains and set many new speed-records. The Zephyr stayed in production until 1942 when it was discontinued to make way for the new Mercury line which was in a similar market segment. Since the Mercury's were derived from a Ford running gear and chassis they were cheaper to produce, Lincoln decided to cancel the Zephyr after only six years of production.
The styling was courteous of the Dutch-Born designer John Tjaarda of the Briggs Body Corporation, however, prior to production Ford's stylist Bob Gregorie restyled the front end. Under the hood was a Ford-derived V-12 that produced 110 horsepower, not enough to do justice to the Zephyr name and what it represented, but a modest amount to carry the vehicle where it was tasked to travel.

In 1936 around 15000 Zephyrs were constructed, nearly 80% of all Lincolns sold. Nearly 1500 were given coupe/sedan body-styles which were a two-door sedan configuration built on a chassis that could have accommodated four-doors.

In the year 2005, Lincoln reintroduced the Zephyr. To help create excitement at auto shows, Lincoln purchased a 1936 Zerphyr serial number H-5739, to tour with the modern Lincoln Zephyr.

Due to the onset of World War II, Lincoln switched to war-related production. Production resumed in 1946 and continued until 1948.
By Daniel Vaughan | Aug 2006
For more information and related vehicles, click
here
TATRA UNSEEN FOR DECADES BEGINS LONG JOURNEY FROM CZECH REPUBLIC TO PEBBLE BEACH
Pebble Beach Concours d'Elegance to Feature Streamlined Tatras for First Time PEBBLE BEACH, Calif. (July 16, 2014) -- This past week Pavel Kasik bid farewell to his beloved Tatra T77 only days after completing its 20-year restoration. The Tatra started its overseas journey of 4,279 miles from the Czech Republic to the Pebble Beach Concours d'Elegance, which will host an exclusive feature of streamlined Tatra automobiles for the first time. A passionate car enthusiast, Kasik will...[Read more...]
JAGUAR LAND ROVER SHOWCASES NEW HIGH PERFORMANCE PRODUCTS TO ENTHUSIASTS AND COLLECTORS THROUGHOUT PEBBLE BEACH WEEKEND
◾ Jaguar Project 7 Concept Car to make its U.S. debut on Pebble Beach Concours Concept Lawn ◾Jaguar and Land Rover to hold first consumer drives of Jaguar XJR and 2014 Range Rover Sport ◾Jaguar to host VIP party in partnership with Playboy to introduce new high-performance models including the 2014 • F-TYPE, XJR and the ultra-track ready,550hp,XKR-S GT
(MAHWAH, N.J.) – August 7, 2013 – Jaguar Land Rover will feature its full product line up at the Pebble Beach Automotive We...[Read more...]
POTEET, CIZEK EARN TOP AWARDS AT GOODGUYS 16TH PPG NATIONALS
Columbus, OH – Tennessee's George Poteet and Nebraska's Ron Cizek collected the top two awards at the Goodguys 16th PPG Nationals in Columbus, Ohio last weekend. Under brilliant sunshine and in front of record crowds, Poteet's vintage NASCAR-inspired '69 Torino won the Goodguys 2013 Optima Batteries Street Machine of the Year while Cizek's popular Ridler award-winning '40 Ford coupe collected the Goodguys 2013 Classic Instruments Street Rod of the Year title. For Cizek, it's the second ma...[Read more...]
Star Automobiles Set To Astonish And Amaze At 7Th Annual Barrington Concours D'Elegance
BARRINGTON, ILL. – July 3, 2013 – The 7th Annual Barrington Concours d'Elegance will feature a wide variety of vehicle classes, including some of the most celebrated pre and post war collectible cars in the world, with stars and stunning examples from each group. An array of exquisite examples of automotive excellence will be shown on July 12-14, 2013, at the Makray Memorial Golf Club in Barrington, Ill. The Concours will celebrate over 100 fine autos with displays detailing the history o...[Read more...]
2013 Buick Enclave Teased Ahead of New York Reveal
New fullsize luxury crossover to debut in Big Apple next month The redesigned 2013 Buick Enclave will debut at the New York Auto Show on April 4, 2012. A rendering of the new luxury crossover's new cabin released today previews the changes to come, which include industry-exclusive safety technology and modern design updates. Full information will follow in the coming weeks....[Read more...]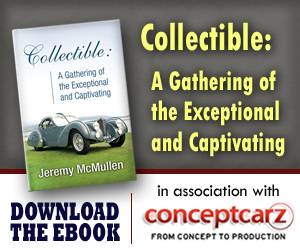 Similarly Priced Vehicles from 1937
Packard 120CD ($1,355-$1,450)
Packard 120 ($1,150-$1,600)
Pontiac Deluxe Series 26 Six ($780-$1,200)
Buick Series 40 ($913-$1,302)
LaSalle Series 50 ($955-$1,485)
Pontiac Deluxe Eight ($860-$1,240)
Packard 115-C Six ($800-$1,300)
Chrysler C-16 Royal ($810-$1,350)

Average Auction Sale: $65,189
Lincoln
Monthly Sales Figures
Volume
August 2014
8,146
July 2014
7,863
June 2014
7,271
May 2014
8,845
April 2014
6,803
March 2014
8,969
February 2014
6,661
January 2014
5,973
December 2013
7,984
November 2013
6,727
October 2013
7,131
September 2013
6,453
(More Details)
© 1998-2014. All rights reserved. The material may not be published, broadcast, rewritten, or redistributed.