1937 Lincoln Zephyr news, pictures, specifications, and information

Tweet
The Lincoln Zephyr was designed by John Tjaarda of Briggs with refinement by E.T. 'Bob' Gregorie of Lincoln. Powered by a 267 cubic-inch L-head 12-cylinder engine with aluminum alloy heads and cast steel pistons, and downdraft Stromberg carburetor, it produced 110 horsepower. Its aerodynamic body and stylish exterior made it sensational and popular, becoming Lincoln's best selling car.

The 'Teardrop' themed car was introduced at the 1936 New York Auto Show. Both the interior and exterior are Art Deco in design. So popular was the design, that it became the foundation for the 1940 Lincoln Continental, as well as Mercury and Ford models.

This 1937 Lincoln Zephyr Coupe has undergone a recent restoration. It was auction at the 2006 RM Auctions in Meadow Brook where it estimated to fetch between $75,000 - $100,000. The lot was sold at a price of $85,250.
By Daniel Vaughan | Dec 2006
This 1937 Lincoln Zephyr Coupe was offered for sale at the 2007 RM Auctions held in Amelia Island, Florida. The car was offered without reserve and estimated to sell between $75,000 - $125,000. The car is powered by a 267 cubic-inch L-Head twelve-cylinder engine capable of producing 110 horsepower. It has a three-speed synchromesh gearbox and four-wheel mechanical drum brakes. The body rests atop a 122 inch wheelbase.

The Lincoln Zephyr was first introduced to the public at the New York Auto Show in 1936. Its elegant Art Deco styling and teardrop configuration was a highlight of the show. The front teardrop style gave the impression of the vehicle in motion, even at a stand-still. The rear fenders were nearly enclosed which aided in the vehicles aerodynamics. The teardrop style was applied to many aspects of the vehicle, including the front and rear fenders, grill emblem, and lights.

This was the first Ford Motor Company vehicle to utilize a unibody construction. The technique allowed for a reduction in the vehicles overall weight, while maintaining a great deal of rigidity. The power plant was based on the Ford flathead V8.

The exterior of this example is finished in black and has a burgundy interior. It is an older restoration and shows some signs of aging; yet it is still in excellent condition. At auction, this car found a new owner, selling for $71,500.

In 2008, this car was brought to the 2nd Annual Vintage Motor Cars of Hershey presented by RM Auctions where it was estimated to sell for $60,000 - $80,000. It was offered without reserve. Those estimates were proven accurate when bidding reached $62,700 including buyer's premium. The lot was sold.

The Lincoln Zephyr pioneered unitized construction and was the first Ford product to have an all-steel roof design. The Zephyr models were fitted with front and rear transverse leaf springs and a V12 engine that displaced 267 cubic-inches and produced 110 horsepower. The V12 engine was based on the existing V8 Ford architecture and benefited from the 'lessons learned' over the years. The Zephyr models were available as a four-door fastback sedan or as a two-door sedan coupe. For 1937, a three-passenger coupe and the limited production Town Limousine were added to the line-up. For 1936, nearly 15,000 examples of the Zephyr were produced and accounted for over 90 percent of Lincoln's total production. The 1937 models were mostly unchanged and production nearly doubled, with nearly 30,000 examples produced.

This 1937 Lincoln Zephyr Coupe is painted in black and wears an older restoration. There is red pin-striping, dual rearview mirrors, wind wings, wide whitewall tires, body-color artillery wheels, and chrome hubcaps.
By Daniel Vaughan | Feb 2010
The Lincoln Motor Company responded to a diminishing American luxury car market by introducing the streamlined Lincoln-Zephyr V-12 for 1936. In creating this car, Lincoln borrowed heavily on the technical and manufacturing expertise of its Ford Motor Company parent as well adapting several Ford V8 design concepts and numerous mechanical components.

After initially offering only two Zephyr body types for 1936, both sedan. Lincoln expanded the 1937 line-up to also include a coupe and town-limousine. This year's Zephyr was promoted as a car 'priced below its specifications.' The Zephyr was powered by a 267-cubic-inch L-head V-12 engine that was designed in the image of the Ford V8 and developed 110 horsepower.

The Ford influence was also seen in the car's employment of transverse-leaf front and rear springs. The Lincoln-Zephyr's single and major innovation was its one-piece welded all-steel body and frame construction (now known as 'unitized'), making it one of the first American cars to use the concept.

This particular example is the Model HB-730 six-passenger sedan, which was priced at $1,265, and had a production run of 23,159. It was found in northern Michigan, where it had languished in a barn for more than 30 years. The ground-up restoration, done by the owner, took 11 months to complete.
The 'teardrop' styling theme of this Art Deco car is repeated in the front and rear lights, the fender skirts, and in the grill emblem. The style along with the V12 engine made the Zephyr one of the first successful 'streamlined' cars and one of Lincoln's best selling cars.

The interior followed the same elegant and stylish persona as the exterior, with a centered console with symmetrical driver's side and passenger side glove compartments and ashtray.

The Zephyr was Ford's first vehicle to feature unibody construction and was designed as a stressed structure. This meant it was lighter than but just as strong as conventional body on frame construction.

The V12 engine was based on Ford's proven flathead V8 and was a significant departure from the overhead valve V12s of Packard and Cadillac.

This example has been restored by its current owner within the last twenty years. It is factory correct throughout.

In 2008 this 1937 Lincoln Zephyr Coupe was brought to RM Auctions 'Vintage Motor Cars of Meadow Brook' where it was estimated to sell for $50,000-$70,000. The lot was sold for $66,000 including buyer's premium.
By Daniel Vaughan | Sep 2008
The 1936 Lincoln Zephyr was available as a 2- and 4-door fastback sedan. The following year a three-window coupe and a town limousine model was added the following year. The three-passenger coupe had a production run of just 5,199 units with factory list price of $1,165, making it the lowest-priced Lincoln ever offered.

This 1937 Lincoln-Zephyr Coupe was given a restoration that was completed in the late 2000s. Optional equipment includes a Columbia two-speed rear axle, heater/defroster and wind-wings.
The Lincoln-Zephyr, introduced in 1936, was one of the first cars with a truly modern aerodynamic design. It was named after the famous streamlined locomotive, the Burlington Zephyr, and was one of the first cars to use one-piece unitized all-steel body and frame construction - a major innovation. The split grille, which has the appearance of a boat breaking through water, still appears on today's Lincoln models. After initially offering only two Zephyr body types for 1936 Lincoln expanded the 1937 line-up to include a coupe and town-limousine.
In 1936 Lincoln introduced the Zephyr, named and styled after the streamlined Burlington Zephyr express train. The train was an aerodynamic diesel powered streamliner that brought an end to the steam-engined trains and set many new speed-records. The Zephyr stayed in production until 1942 when it was discontinued to make way for the new Mercury line which was in a similar market segment. Since the Mercury's were derived from a Ford running gear and chassis they were cheaper to produce, Lincoln decided to cancel the Zephyr after only six years of production.
The styling was courteous of the Dutch-Born designer John Tjaarda of the Briggs Body Corporation, however, prior to production Ford's stylist Bob Gregorie restyled the front end. Under the hood was a Ford-derived V-12 that produced 110 horsepower, not enough to do justice to the Zephyr name and what it represented, but a modest amount to carry the vehicle where it was tasked to travel.

In 1936 around 15000 Zephyrs were constructed, nearly 80% of all Lincolns sold. Nearly 1500 were given coupe/sedan body-styles which were a two-door sedan configuration built on a chassis that could have accommodated four-doors.

In the year 2005, Lincoln reintroduced the Zephyr. To help create excitement at auto shows, Lincoln purchased a 1936 Zerphyr serial number H-5739, to tour with the modern Lincoln Zephyr.

Due to the onset of World War II, Lincoln switched to war-related production. Production resumed in 1946 and continued until 1948.
By Daniel Vaughan | Aug 2006
For more information and related vehicles, click
here
MOPAR READY TO HELP CUSTOMIZE THE NEW 2015 DODGE CHARGER AND CHALLENGER
◾More than 100 Mopar accessories and performance parts will be available to help enthusiasts personalize their new 2015 Dodge Challenger and 2015 Dodge Charger ◾Mopar continues to add to its vast portfolio of customization accessories and performance parts with each newly introduced Chrysler Group vehicle ◾Owners will soon have option to customize their new 2015 Charger and 2015 Challenger during the ordering process through Mopar Custom Shops April 17, 2014 , Auburn Hills, Mich. - ...[Read more...]
DODGE SET TO REVEAL TWO ICONIC MUSCLE CARS IN NY
• 2015 Challenger and Charger Make World Debuts Next Week
Dodge is giving an early look at its new 2015 Dodge Challenger and the 2015 Dodge Charger, both of which will be revealed at the New York International Auto Show, just ahead of the Dodge brand's 100th anniversary this summer . Inspired by the classic Dodge Challenger, the iconic muscle car is new from the inside out for 2015 and features a new powertrain combination that is sure to get enthusiasts 'abuzz.' One of the world...[Read more...]
DUKE AND DUCHESS OF WINDSOR'S 1941 CADILLAC TO BE AUCTIONED IN NEW YORK CITY
• RM Auctions and Sotheby's offer one-of-one Cadillac custom built for the Duke and Duchess of Windsor, without reserve, November 21, in New York City • Delivered to the royal couple at the Waldorf, the Cadillac — long thought to be destroyed —has been missing from the public eye since 1952 • Known affectionately as 'The Duchess,' this bespoke limousine is an important piece of automotive and society history • Full sale details now available online at www.rmauctions.com NEW YORK...[Read more...]
PORSCHE RECORDS BEST FIRST QUARTER IN PCNA HISTORY; YTD SALES UP 34 PERCENT
Porsche Cars North America, Inc. (PCNA), importer and distributor of Porsche sports cars, Cayenne SUVs and the Panamera four-door sports sedan line-up in the United States, today announced record March sales of 3,487 vehicles. This compares to 2,460 vehicles sold in March 2012, an increase of 41 percent. For the year so far, PCNA has delivered 9,650 vehicles versus 7,159 during the same period last year, an increase of 34.8 percent - marking the best first quarter in PCNA history. The 911 lin...[Read more...]
Lincoln at Los Angeles Auto Show Press Days: Celebration of Its Past and Future As Brand Rolls Out Its Reinvention
> The brand pays tribute to its heritage today, displaying seven of the most influential Lincoln designs > Thursday sees a display full of the all-new MKZ premium midsize sedan and MKZ Hybrid, the future of Lincoln, on the Lincoln stand > Lincoln launches on Tumblr http://lincolnnow.tumblr.com beginning with the visually stunning classic Lincolns shown on the stand and select images from archives. Continues with an all-new collection of photographs by photographers Jamie Beck and Kevin Burg ...[Read more...]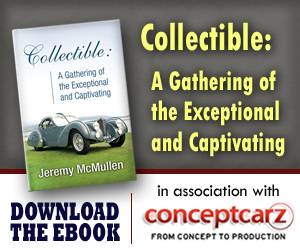 Similarly Priced Vehicles from 1937
Packard 120CD ($1,355-$1,450)
Packard 120 ($1,150-$1,600)
Pontiac Deluxe Series 26 Six ($780-$1,200)
Buick Series 40 ($913-$1,302)
LaSalle Series 50 ($955-$1,485)
Pontiac Deluxe Eight ($860-$1,240)
Packard 115-C Six ($800-$1,300)
Chrysler C-16 Royal ($810-$1,350)

Average Auction Sale: $65,189
Lincoln
Monthly Sales Figures
Volume
December 2014
9,690
November 2014
8,113
October 2014
8,883
September 2014
7,257
August 2014
8,146
July 2014
7,863
June 2014
7,271
May 2014
8,845
April 2014
6,803
March 2014
8,969
February 2014
6,661
January 2014
5,973
(More Details)
© 1998-2014. All rights reserved. The material may not be published, broadcast, rewritten, or redistributed.