1923 Bentley 3-Liter news, pictures, specifications, and information

Tweet
Coachwork by Park Ward & Co. Ltd. Delivered to Mr. L.J.R. Lapisburn of Ravensworth, England who ran the car at the 1924 Brooklands Summer Meet. The editor of Motor Sport confirmed Mr. Lapisburn turned in several laps averaging 93.62 mph at the event. Given the nature of the track, the speed down the Railway Straight was about 95mph. This is one of the most original early vintage Bentleys which is now been restored to excellent condition and ready for road or track. In 1987 the car was sent to specialists, McKenzie & Guppy of Dorset, England for a complete mechanical restoration. Every chassis rivet was replaced by hand; a new radiator core was fitted, together with a Phoenix crank, camshaft, Moller pistons and needle rockers. In 1989, Ray Wiltshire, President of the Bentley Drivers Club having completed several laps at the Lime Rock Park in this car, commented that it seemed to behave as it must have when new.
Bentley produced seventy-one examples of their TT Replica models. These models were produced following the Bentley Team's 2nd, 4th and 5th place finishes in the 1922 Tourist Trophy Race. Their success in the race convinced the company to produce a replica model. The TT Replicas rode on a 117.5-inch wheelbase and were fitted with a close-ratio gearbox. Top speed was in the neighborhood of 90 mph.

W.O. Bentley delivered the first TT Replica to his good friend F. Gordon Crosby who had designed the winged B radiator badge and designed the three-liter radiator itself.

This Tourer wears a recent restoration by Northumberland Engineering Inc. in New York. It has been retrofitted with period front wheels, steering upgraded to 4.5-liter specification, removable steering damper and dual SU 'sloper' carburetors. There are correct Thee-Liter Tourer sidelamps and tail-lamps, and later Lucas headlamps.

The 299cc four-cylinder OHC engine produces 80 horsepower and powers the rear wheels via a four-speed manual gearbox. There are four-wheel mechanical brakes and a front beam axle with a live-rear setup.

There are 21-inch wheels and Blockley tires. There is a period Shell gas can mounted on the running board, modern seat belts and a battery cut-off switch.

In 2010, this vehicle was offered for sale at the Pebble Beach Auction presented by Gooding & Company. The car was estimated to sell for $225,000 - $275,000. The car would leave the auction unsold.
By Daniel Vaughan | Dec 2010
Walter Owen Bentley, commonly known as 'WO', worked as an apprentice at the Great Northern Railway where he designed airplane engines. The first Bentley automobile was created in London just after the end of World War I, and given a three-liter four-cylinder engine that produced 65 horsepower. It was designed by the company's founder, Walter Owen, and benefited from his technical abilities and skill. This car was the first to carry the flying 'B' insignia and the hallmark radiator casing. An example was shown at the 1919 London Motor Show, though it was void of an engine which was not ready in time.

The 3-litre Bentley would remain in production until 1929 with a total of 1622 examples being produced in various configurations. A total of 513 examples of the Speed Model were created during this time. The 3-Litre Bentley was the car that would give the Bentley Company its fame. The car would emerge victorious at the 1924 24 Hours of LeMans race, which is a true testament to the cars abilities, stamina, technology, ingenuity, and speed. The Bentley's would win LeMans again in 1927, 1928, 1929, and 1930. They competed at various other important races, such as the Tourist Trophy and Brookland's Double 12, where the cars proved they were the fastest.

Under the bonnet was the powerplant, which was a technical marvel and advanced for its time, featuring aluminum pistons, twin spark ignition, and an overhead camshaft that operated four-valves per cylinder. The cylinder block and head were cast as a single piece which prevent leakage from the gaskets. The dry-sump lubrication allowed for increased oil capacity, lower center of gravity for the engine, and reduced energy/power loss.

Various coachbuilders were tasked with creating the bodies; Vanden Plas was one of the popular favorites, as was the LeMans type bodystyle which closely mimicked the bodystyle of the LeMans racer. During that era, the cars that raced at LeMans were often given bodies of road-going Tourers, at the request of the organizers of the event. The Bentley's that raced at LeMans were given lightweight bodies, 25-gallon fuel tanks, and a re-worked suspension that included double hydraulic shock absorbers in the front with improved front axle beams. To help while driving at night, some cars were given a central Marchal headlight.

A six-cylinder engine soon followed, appearing in 1925, and provided additional power to carry the large and elegant coachworked bodies. It displaced nearly 6.6-liters and was given all the technology and mechanical ingenuity of the 3-liter units. In 1928 a high performance version was introduced, dubbed the 6.5-Liter Speed Model, also known as the Speed Six. In the capable hands of the 'Bentley Boys', the works drivers spearheaded by Woolf Barnato, captured many important victories for the company. Their first major success came in 1928 at LeMans where Barnato and Rubin drove a 4.5-Liter Bentley to victory. The Speed Six would dominate LeMans again in 1929 and 1930 with Barnato as their driver. The success of the Speed Six was due to its reliability and 200 horsepower engine.

Bentley was unable to compete in 1931 at LeMans due to financial difficulties. The company would soon be acquired by Rolls Royce which spelled an end for the racing program.
By Daniel Vaughan | Sep 2007
For more information and related vehicles, click
here
MAGNIFICENT 1956 FERRARI 250 GT 'TOUR DE FRANCE' AND MUSCULAR 1964 SHELBY 289 COMPETITION COBRA HEADLINE RM'S LONDON SALE
• Incredible duo lineup for RM's highly anticipated London sale, taking place on 8 September at Battersea Evolution • Ferrari is the eighth of just nine 1956 250 GT Berlinetta Competiziones, and boasts an outstanding period racing history • Campaigned by 'Gentleman' Tom Payne in 1964 and 1965, the Shelby is a highly desirable Team Specification Cobra and the ultimate authentic 'American Muscle' • Auction held in partnership with the Concours of Elegance at Hampton Court Palace • Full event i...[Read more...]
BENTLEY GREATS READY FOR 2014 CONCOURS OF ELEGANCE
• Beautiful Bentleys from past and present at Hampton Court Palace • Bentley key sponsor of 5-7 September Concours • Luxury and performance from across the eras (Crewe, 18 July 2014) Some of the finest examples of the Bentley marque are set to shine at the 2014 Concours of Elegance at Hampton Court Palace this September. Five Bentleys will feature in the 60 exceptional cars chosen for this year's Concours, with owners from around the world displaying their cars in the Fountain Garden...[Read more...]
Low Mileage Collectables offered at Fort Lauderdale Auction
• Auctions America kicks off its 2014 collector car calendar March 14-16 in Fort Lauderdale • Leading recent entries are fantastic low mileage examples including a 2005 Ford GT, a 2006 Ford GT Heritage Edition, a 1954 Chevrolet Corvette and a 1967 Chevrolet Corvette 427/435 Coupe • Additional vehicle highlights include a 1973 Ferrari 365 GTB/4 Daytona, a 1971 Ford Mustang Mach 1 and a 1935 Hudson Terraplane driven by Johnny Depp in the movie 'Public Enemies' • Regarded as South Florida's pre...[Read more...]
WEC ONE-TWO VICTORY FOR AUDI AT SILVERSTONE
• First success for new Audi R18 e-tron quattro
• Allan McNish celebrates 'home' victory with Loïc Duval and Tom Kristensen
• Second sports car triumph for Audi in the 2013 season
Ingolstadt/Silverstone, April 14, 2013 – Audi began the 2013 FIA World Endurance Championship (WEC) in World Champion's style. The two Audi R18 e-tron quattro cars dominated the Silverstone 6 Hours and deservingly clinched a one-two victory. For Audi, following the one-two result in the non-ch...[Read more...]
Bentley Ready For Classic Thousand Mile Challenge
•Iconic Bentley Blowers ready for great Mille Miglia adventure •Bentley Continental W12 and V8 models join historic cars in Italy (Crewe, England & Brescia, Italy. 16 May, 2012) W.O. Bentley's gift for creating cars that combined the speed of a thoroughbred racing machine with an enviable reputation for strength and comfort, allowing them to effortlessly cover hundreds of miles, is set to be underlined once again at the 2012 Mille Miglia when two 4½ litre Bentley Blowers take on the ...[Read more...]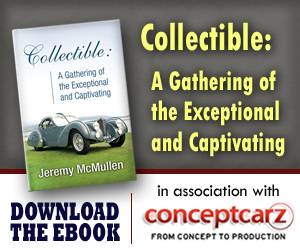 Bentley
Monthly Sales Figures
Volume
September 2014
236
August 2014
241
July 2014
201
June 2014
216
May 2014
233
April 2014
209
March 2014
280
January 2014
192
December 2013
350
October 2013
340
September 2013
253
June 2013
204
(More Details)
© 1998-2014. All rights reserved. The material may not be published, broadcast, rewritten, or redistributed.