1966 Chevrolet Corvair Yenko Stinger news, pictures, specifications, and information

Tweet
Using the Corvair as his starting point, Don Yenko created his first 100 Yenko Stingers in 1966. This number was required for homologation in the SCCA D Sports Racing Class. Modifications included stiffened suspension and the customer's choice of four engine packages. This is serial number YS 086. It was produced as a race car, while most of the production were road going cars.

This car won the SCCA Central Division Championship in 1966, piloted by Jim Spencer. Its racing career spanned 23 years, as it was still being raced by Ron McConkey when the present owner purchased it in 1988.

Following a 13-year restoration effort, the car has been shown very successfully with the most recent recognition being: People's Choice - Yenko 40h Anniversary reunion
MI-Lion Award - Meadow Brook Concours.
The Mustangs that were modified by Carroll Shelby ruled the racing circuit. Don Yenko who had been racing Corvettes faced stiff competition and found it extremely difficult to compete. For 1966 he decided to race Corvairs which required many modifications to qualify for SCCA racing. He began by modifying four-carburetor Corsas adding performance improvements such as fiberglass engine covers, spoilers, heavy duty suspension, four speed transmissions, positraction differential, quick steering ratio and engine upgrades. Also, the rear seats were removed.

Homologation requirements called for at least 100 vehicles to be produced, which Yenko satisfied in about a month. Completing this task was monumental. All were white and given various modifications. For instance, some had the spoilers, fiberglass engine covers, etc. The Stingers qualified for Class D Production racing which was dominated by the Triumph TR4 at the time. At its inaugural appearance in January of 1966, the Stinger was able to achieve a respectable second place, just one second off of the leader.

At the conclusion of the 1966 season, Jerry Thompson was the champion of the Central Division. He placed fifth at the 1966 Nationals.

The following year Chevrolet did not offer the Corsa which left the Monza. The Monza required further modifications to prepare it for SCCA racing such as the addition of a four-carburetor engine and necessary instrumentation such as a tachometer.

In 1967 there were fourteen Stingers created with an additional three built to Stinger specifications with the AIR injection system. These three vehicles were compliant with California emission laws and ear-marked for Dana Chevrolet, the US West Coast Stinger distributor.

Total production for the Stinger cars is believed to have been 185 with the final vehicle being delivered to Goodyear Tire and Rubber Company as a tire test vehicle. It carried chassis number YS-9700.
By Daniel Vaughan | Jul 2008
Chevrolet's Corvair was introduced initially as an economy car wîth a rear-mounted air-cooled engine, Chevrolet quickly moved to diversify the model line into all conceivable variants of passenger automobiles. As a result, the early Monza model offered superior handling and exceptional performance, Corsa and 500 sedans offered general transportation, while Greenbrier vans and Lakewood station wagons offered unusual utility and cargo room. An update to the styling in 1965 left the vehicle wîth a design that was very European but also saw major revisions to the suspension geometry from stem to stern. The resulting effect was a slightly wider and lower stance.

The Corsa and Spyder were now the top-of-the-line models in respects to performance and style, a title taken away from the Monza. The Corsa models were equipped wîth a 140 horsepower four-carbureted six-cylinder engine and fixed to a four-speed manual gearbox. It was offered in two configurations, a two-door coupe and power-top convertible. The interior featured a 140 mph speedometer, re-settable trip odometer, 6000 rpm tachometer, analog clock wîth second hand, and chromed gearshift boot. The exterior was adorned wîth badging, dual exhausts, and aluminum-finish taillight cove.

This 1966 Yenko Stinger, Yenko serial number YS-003, is likely the most original, best restored, documented, and most heavily optioned Stinger surviving. Number 3 of 100 homologation specials fleet-ordered and modified by Yenko Chevrolet for homologation into SCCA production racing, YS-003 was one of only 5 documented to be delivered as a 220hp Stage III car showroom-ready for D Production class road racing. In addition to all of the standard Stinger features, this Stage III Stinger still retains the factory rollbar, four big-bore high-flow carburetors, special Yenko exclusive 3.89 positraction transaxle and widened wheel options it was delivered with. YS-003 also has the rare distinction of being a production stripe delete car delivered and largely raced without stripes. With this in mind, it was restored to this condition.


Never wrecked or rusted, this is an original body Yenko wîth correct date coded engine and documented ownership history since new. Provided documentation includes the original invoice signed by Don Yenko listing all options. The original title, correspondence from early owners, and period race photos are also included wîth the sale. All three original body tags unique to Stingers are present and original including the Yenko serial number and special fleet ordered option tags. Hidden chassis stamped serial number was confirmed during restoration. YS-003's ownership has been documented in the Stinger Registry since its inception. The car was rented early on by Walt Disney Pictures for race scenes in the movie 'Herbie Goes to Monte Carlo' and can be seen driven by Max Balchowski beside the Love Bug in that movie. YS-003's second owner, noted automotive author Richard Finch, featured photos of this Stinger throughout his book 'How to keep your Corvair Alive'.

A component level professional, mechanical, and cosmetic restoration to as delivered from Yenko Chevrolet, and as raced in its 1966 condition was completed in early 2008. Great effort was made to insure that YS-003 is historically accurate down to the correct original Yenko oil pan, Yenko headers. Yenko air cleaners, as ordered GM quick §teering, even the 3.S9 ratio posi that was a special GM code only available to Yenko. In an effort to return the car to exactly 'new' condition, the vast majority of the chrome, trim, rubber boots, grommets, interior suspension, etc used in the restoration were NOS GM. This Stinger is as nice on the bottom as it is on top.

This vehicle was offered for sale at the 2008 Russo & Steele Auction in Monterey, California.
Source - Russo & Steele
This Corvair Yenko Stinger is one of 186 built by Yenko Chevrolet of Canonsburg, PA. It is painted Ermine White and Nassua Blue and is powered by a stage II 164 cubic-inch, 190 horsepower engine.
Time magazine named it one of 'The 50 Worst Cars of All Time.' Ralph Nader highlighted its design flaws in his influential book Unsafe at Any Speed. Yet the Chevrolet Corvair, which faced more negative press during its lifespan than any other car of the era, continues to have a loyal following of true enthusiasts.

Different from any American cars before or since, the unique Corvair has become most notable for its flaws. The car had its merits as well, but the more agreeable facets of the Corvair have been largely disregarded by the public and held onto only by an adoring group of fans enamored with the vehicle.

A rear-engined car, the primary flaw of the Corvair sprang from Chevrolet's inexperience with the new drivetrain layout. The Corvair was designed to be a mass-produced compact car able to compete with the incoming wave of tidy foreign vehicles. For inspiration, Chevrolet looked to the king of the compact—Volkswagen.

With a name that translates literally to 'People's Car,' Volkswagen had nailed the formula for affordable and charming transportation with the evergreen Beetle. When the Corvair was introduced, it borrowed heavily from the Beetle. Like the VW, the Corvair used an air-cooled engine mounted at the rear, with a trunk located up front. The Corvair also used a swing-axle rear suspension similar to the Volkswagen's. While VW had many years to perfect its engine and suspension, Chevrolet jumped right in with the Corvair. With no real experience making such cars, Chevy's new compact was bound to have some serious teething issues.

When it debuted for the 1960 model year, the Corvair suffered from grave problems. Its rigid steering column was aimed just right to impale unlucky drivers when the cars were involved with collisions. The car's most notable fault, though, came from its suspension design. Though the light and underpowered Volkswagens could use a similar design without serious problems, the heavier and more powerful Corvairs developed dangerous handling characteristics due to the use of a swing-arm rear suspension.

Under hard cornering, the inside rear wheel of Corvairs had a tendency to tuck. When this happened, and it happened often, the cars became uncontrollable. With barely any surface area gripping the road at the back of the car, a tucked wheel could easily cause a spinout. Even worse, many cars would roll over when the suspension gave out in a turn.

Chevrolet recognized the problem and began working to remedy it as early as 1962. For 1964, a transverse spring was installed to compensate for camber changes under cornering. By 1965, with the introduction of the second generation Corvair, an entirely new suspension design had replaced the flawed swing-axle layout. Salvation came late, though. Also released for 1965 was Ralph Nader's book Unsafe at Any Speed that targeted the glaring problems of the early Corvairs. The improved models were hurt by the infamous reputation of their predecessors. Sales slowed to a trickle, and production was ended after the 1969 model year.

Despite the follies of the early cars, there was plenty to like about the Corvair. Its styling was crisp and clean with a sporting flair that couldn't be seen on other American compacts. The forward slanting nose with its four small headlights and absence of a grille looked distinctive and fresh. The car's lines were taut and athletic, a welcome step away from the American excess of just a few years prior.

Later Corvairs, with their improved rear suspensions, offered engaging driving dynamics. The improved handling made Corvairs fun cars in the corners. The air-cooled, aluminum flat sixes were versatile engines. Offered in 145ci and 164ci displacements, they produced anywhere from 80 to 180 horsepower. More affordable trim levels, like the 500 and 700, made due with less power while the sportier Corsa, Monza, and Spyder trims were all given more gusto. Four carburetors were offered on some models, and for the 1965 and 1966 model years there was even a turbocharged variant of the 164ci engine. It was this turbo engine that, when ordered in the Corsa, put out a hearty 180hp at 4,000rpm. The relatively light weight of the Corvair coupled with such power provided astounding acceleration. The ¼ mile could be achieved in the 13-second range.

Ushering in such innovations in an American car was a brave move for Chevrolet. The Corvair had dire flaws—problems that ultimately led to the car's end. It represented Chevy's willingness to take risks, though, and in doing so showed that the American car industry could step outside its bounds and create its own distinctive brand of transportation to take on a new class of cars from all over the world. With the support of a large group of admirers who continue to voice their praise over the cynics' criticism, the Corvair has become the car world's most successful failure.

Sources:

Aube, Gary. Corvair Corsa Web.23 Jul 2009. http://www.corvaircorsa.com/.

GM: The First 75 Years of Transportation Products. Second. Detroit: Automobile Quarterly Publications, 1983. Print.
By Evan Acuña
The Corvair came on the scene in 1959 and featured a flat-six engine mounted in mid-ship. Even with putting the engine in the middle of the vehicle, the weight distribution was not evenly distributed. The engine sat behind the rear axle and this actually caused handling problems. The vehicles main competition was the VW Bug and the Porsche 911. It was originally built to compete with the Bug, but with the flat-six engine, it was more in the Porsche 911 league. But with the poor handling, it was in an undesirable class of its own. The handling issues were addressed in 1965 when new suspensions with upper and lower control arms were added. But when comedian Eddie Kovacs was killed due to over-steer, public confidence and sales plummeted. Chevrolet tried to save the Corvairs by introducing media campaigns that focused on the new suspension. Race drivers were used to demonstrate the cars ability. However, it was not enough and Chevrolet finally ended production of the Corvair in 1969.

The front of the vehicle did not have a grill. This was because the engine was air-cooled, so a grill was not needed.

The car came with fifteen different color options on the outside and eight on the inside. The retractable room was foldable, and an automatic option available for an additional charge. In 1962, a turbocharged version was added to the line-up in attempt to boost sales and improve the image of the vehicle as a sports car. A top speed of 115 mph could be ascertained with the turbocharger with a zero-to-sixty time of about 10.8. In 1966, the vehicle received styling updates and was named the Corvair Corsa. Drum brakes were always used. The vehicle came in a variety of gearboxes such as a three-speed manual, four-speed manual or an optional two-speed automatic. The body was integral chassis with two-door steel body.

The name Corvair came about by breeding the Corvette and Bel Air together, two trademark names of Chevrolet.
By Daniel Vaughan | Jul 2009
For more information and related vehicles, click
here
Powerful Show Field Of American Muscle Cars At 7Th Annual Barrington Concours D'Elegance
BARRINGTON, ILL. – June 20, 2013 – The 7th Annual Barrington Concours d'Elegance will feature a show field of 1960s American muscle cars designed to showcase the power and performance synonymous with an era that redefined how Americans viewed high-performance street vehicles. The collection will be shown at the Concours on July 12-14, 2013, at the Makray Memorial Golf Club in Barrington, Ill., and will feature several rare cars, such as a 1965 Shelby GT350, a 1967 Shelby GT500 and a 1962...[Read more...]
World's Rarest Muscle Car to Join a Spectacular Show Field at the 2nd Annual Concours d'Elegance of Texas
Houston, Texas. April 1, 2012. Organizers of the 2nd annual Concours d'Elegance of Texas have confirmed that the world's rarest muscle car, the only big block GT convertible ever built by Shelby American Inc., will be part of this year's spectacular show field on Sunday, May 5 at La Torretta Lake Resort & Spa. The 1967 Shelby GT500 Convertible was originally assigned to Carroll Shelby, the most expensive GT500 in Shelby American's company car inventory and the only Shelby GT Convertible f...[Read more...]
Corvette's Chassis Innovations Refined on the Race Track
Zora Arkus-Duntov's racing-bred development legacy continues to improve Corvette It's been said that racing improves the breed, and when it comes to the Chevrolet Corvette, nearly six decades of checkered flags are the proof. As Corvette marks its 60th anniversary in 2013, the design of the chassis, suspension and other drivetrain features are rooted in the rigors of competition. 'Candidly, Corvette was not a high-performance car until Zora Arkus-Duntov fitted it with a V-8, and be...[Read more...]
The WeatherTech® CHICAGO REGION SCCA JUNE SPRINTS®
Winning the Sports Car Club of America (SCCA) June Sprints at Road America has been every sports car driver's dream since the thrilling first event in 1956. That's when a tall, curly-haired chicken farmer from Texas named Carroll Shelby drove all night to make the race, jumped into the cockpit of a Ferrari 121 LM without even changing out of his work clothes - striped farmer's overalls - and won the 152-mile feature. No one back then knew that his win would set the tone for his momentous racing ...[Read more...]
Carroll Shelby, Ford Family for More Than Half a Century
Carroll Shelby was a member of the Ford family for the better part of 60 years, producing stunning performance vehicles from concepts to production models. He once said his energy and passion for performance products were always strongest when he was working with Ford. Shelby most recently collaborated with the company on the 2013 Ford Shelby GT500 Mustang, the most powerful production V8 in the world. Working with SVT engineers at Sebring and the Arizona Proving Grounds, at times he drov...[Read more...]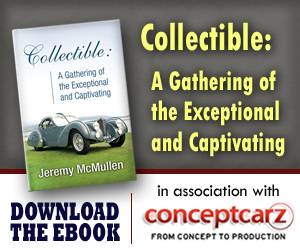 Chevrolet
Monthly Sales Figures
Volume
October 2014
155,965
September 2014
153,873
August 2014
185,930
July 2014
175,155
June 2014
188,567
May 2014
205,010
April 2014
181,648
March 2014
179,681
February 2014
153,913
January 2014
119,089
December 2013
153,493
November 2013
145,089
(More Details)
© 1998-2014. All rights reserved. The material may not be published, broadcast, rewritten, or redistributed.