1991 Mercedes-Benz 300 SL news, pictures, specifications, and information

Tweet
For 1991, the Mercedes-Benz 300SL was powered by a 24-valve dual-overhead cam six-cylinder engine displacing 180.8 cubic-inches and offering nearly 230 horsepower. The 300SL came with either a five-speed manual gearbox as standard or an optional five-speed automatic. Disc brakes could be found in both the front and rear. New for this year was the Adaptive Damping System (ADS).

After nearly two decades, the 560SL was replaced by the 300SL and 500SL in 1990. These new rear-wheel drive two-seater coupe/roadsters rode on a short and sporty wheelbase and came with both a folding top and removable aluminum hardtop. The 300SL had a 3-liter engine while the 500SL had a 32-valve 5-liter V8 rated at nearly 330 horsepower. An electro-hydraulic mechanism automatically adjusted the engine's valve timing, which provided more torque at midrange. There were airbags installed on both the drivers and passenger's side. Harkening back to the original 300SL design, the new model had small air-extractor vents located ahead of the door.

Both luxurious and sporty, the 300SL could race from zero-to-sixty in about 9 seconds.
By Daniel Vaughan | Aug 2012
For more information and related vehicles, click
here
VOLKSWAGEN CELEBRATES 40 YEARS OF THE GOLF AT THE NEW YORK AUTO SHOW
The most successful European car of all time turns 40 ◾More than 30 million Golf models have been sold worldwide ◾Car went on sale in Europe in May 1974, was sold in the U.S. from December that year as the Rabbit ◾Seventh-generation Golf GTI goes on sale in June in the U.S., with Golf TDI® and TSI® models arriving at dealerships in August Herndon, VA — The most successful European car of all time turns 40 this year. More than 30 million Golf models have been sold since the car went...[Read more...]
FIAT 500 ABARTH AND ABARTH CABRIO OFFER AUTOMATIC TRANSMISSION OPTION FOR 2015
◾Six-speed automatic transmission available as an option to five-speed manual transmission on 2015 Fiat 500 Abarth and Abarth Cabrio ◾Specially tuned automatic transmission maintains high-performance legacy of Abarth models while delivering accessible performance to more customers ◾2015 Fiat 500 Turbo will also offer an optional automatic transmission April 7, 2014 , Auburn Hills, Mich. - The high-performance 2015 Fiat 500 Abarth and Abarth Cabrio, to be showcased at the 2014 New ...[Read more...]
FIAT BRAND WINS 'BEST SMALL CONVERTIBLE' AT SAMA CONVERTIBLE AWARDS FOR THIRD CONSECUTIVE YEAR
June 7, 2013 , Auburn Hills, Mich. - The Fiat 500 Abarth Cabrio was recognized as the 'Best Small Convertible' during the third annual 'Topless in Miami' Convertible Awards on Thursday, June 6, by the Southern Automotive Media Association (SAMA). It is the third time that the FIAT brand has been awarded this honor. The Fiat 500c by Gucci Edition won in 2012, as did the Fiat 500 Cabrio during the inaugural event in 2011. The Chrysler 200 Convertible was named 'Best Full-size Convertibl...[Read more...]
Lcp 2000 - Yesterday's Future Turns 30
Lightweight materials, alternative fuels, extremely low fuel consumption - key words for the car of today. Yet, these were the very properties that formed the basis for the LCP 2000, Light Component Project. This was a concept car study aimed at the future and the environment, presented by Volvo Car Corporation (Volvo Cars) in the late spring of 1983, 30 years ago. The idea for the LCP was born in 1979, partly out of an electric car study which Volvo Cars did in 1976 led by genial engineer Ro...[Read more...]
The Mercedes Benz S Class: automobile comfort of the highest standard
• S Class: the epitome of automobile comfort • Every generation of vehicles provides ground-breaking solutions to the expectations of customers with regard to comfort The history of the Mercedes Benz S Class shows that automobile comfort is far more than just a luxurious ambiance, size and performance. In fact it is far more the intelligent support of the driver and passengers through innovative technical solutions providing answers to current questions and requirements which contribute to t...[Read more...]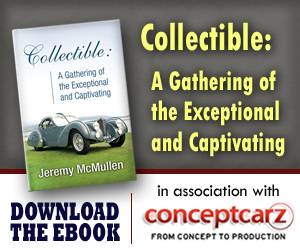 Mercedes-Benz
Monthly Sales Figures
Volume
November 2014
37,110
October 2014
30,733
September 2014
29,523
August 2014
28,958
July 2014
29,406
June 2014
28,707
May 2014
26,617
April 2014
28,281
March 2014
29,316
February 2014
22,609
January 2014
23,892
December 2013
35,835
(More Details)
© 1998-2014. All rights reserved. The material may not be published, broadcast, rewritten, or redistributed.